WHY STUDENTS NEED GROWTH IN THEIR LIFE, NOT RSD MENTAL MASTURBATION, SELF DEVELOPMENT NONSENSE?
I'm teaching 2 students nearly passing out, as a 3rd student is texting me for advice telling him to wait until I finish teaching other students in a few days, then have another new student
Unemployement today is 26.2 million dollars in the United States. Doesn't affect me. But my students are so happy training under me
It's funny because none of this shit affects me.
I have students begging for training
Maybe because my business was more digitally structured from day 1
The truth is those other red pilled dating coaches, the ones who depends on bootcamps are screwed.
MY BUSINESS DOES HAVE A LARGE ONLINE COMPONENT
They are just waiting for the economy to open again
I never stopped growing.
MOST OF THE SHEEPS OUT THERE IN THEIR NORMAL JOBS, DOESN'T EVEN HAVE JOBS ANYMORE. THE WORLD HAS TURNED TO DIGITAL
PEOPLE ARE EVEN WORKING AT HOME, SOCIAL DISTANCING
or a lot of snobby women in Vancouver, i'm sure most of them are laid off.
Everything is survival and replication value.
When women have jobs, they don't need survival value from a man, they are very shallow, when it comes to the opposite, replication value.
Without that job, now men who has survive value will eventually be seen as slightly more valuable.
In europe for example, having more survival value can help a lot. In North America, replication value and social skills matters more.
Everyone is being judged.
I ALSO THINK ALL THE OTHER RED PILLED DATING COACHES ARE KIND OF FUCKED…
they are waiting until things open up again so they can screw over the sheeps
That's how they think
YESTERDAY I PASSED OUT TEACHING 2 STUDENTS. ONE NEEDS TO WIN THE NEXT PUBLIC SPEAKING COMPETITION. BUT I AM GREATEFUL
These students have autistic like symptoms, but people wants to grow. Not some bullshit RSD self development bullshit.
One of the students already made 50k in commissions.
Until he gets that deal, still, that helps him survive, but he is fucked without it
I'VE SAVED A LOT OF STUDENTS LIVES ACTUALLY
For the 2.2 million dollar deals the bank has to open again to finance those deals.
But however, he is going for his next toast masters competition.
After this one is the worlds final.
I passed out teaching the Indian student.
The Indian student had some of the worst body language and hand gestures. But he is catching up.
Its not easy, its definitely not easy for him.
He is on his last degree, so 1.5 days left of training because I passed out.
I'M PROBABLY ONE OF THE TOUGHEST COACHES AROUND, BUT THE STUDENTS LOVES THE RESULTS…
WHAT IT IS LIKE TRAINING UNDER ME. TRUST ME THE LAST FEW DAYS ARE KIND OF HARD. BUT WHEN STUDENTS GETS SO MUCH RESULTS…
FOR THE INDIAN STUDENT, I ALSO SAVED HIS LIFE, FOR GETTING A JOB, HE STILL HAS A CONTRACT RENEWED WITH HIS JOB. 
HE DID IT SO WELL, SO FAST, SO EFFICIENT. FROM ONE OF THE SLOWEST WORKER TO THE MIDDLE OF THE PACT
Hes always like, disagreeing with me. John is too tough.
Did John just made fun of my relatives?
Mental illnesses can run in the family, among a lot of my impossible case students, yeah I did.
But however, when they get results, they are so happy.
Its always like John is right.
NO MATTER WHAT HAPPENS, THE STUDENTS RESIST, THEY ARGUE, BUT JOHN IS ALWAYS RIGHT
For him it is like in 3 months, John is always right. Or 6 months.
THE VERY THINGS THE STUDENTS DISMISS ARE THE THINGS THAT BLOWS UP IN THEIR FACE
That is what makes the students very happy.
They might feel they are right or not feel good, but the results are always there.
I should be very thankful or grateful or thankful that we both have income.
Everyone else around him for his apartment isn't even working anymore.
GROWTH IS A HUMAN NEED. I DON'T BELIEVE IN SELF DEVELOPMENT. BUT I BELIEVE IN SELF SUCCESS
That's right. What gets measured, gets achieved
I believe for impossible cases since they aren't teachable. The biggest thing they hunger for is growth.
Of course if they say self development, you can't measure self development.
For those who are mentally masturbating, when they can't get the results they want, they will mentally mastubate to stroke their ego
Feel good high vibration energy of sociopathy and narcissism, autism.
This is not a feel good place… this is a place of results.
I have one black student now, who when I give him homework assignements, he just fucking ignores it, makes excuses, tries to feel good.
Be brutally honest with yourself dude.
WAIT HOME COME JOHN'S STUDENTS ARE ALL MULTI CULTURAL?
A lot of people see my students are of every race.
All banners trains under John Elite
You want a result, you have to pay an emotional price. The dumber you are, the less mercy I have.
I will drag you across the finish line. Seriously, this isn't a place of mercy.
They call this tough love and it works.
His dad was a drill sargent so he is used to this kind of training.
Everyone wants to grow. Maybe its time to attack self development for RSD concepts. Its bullshit. Same as you are enough.
THE ONLY WAY YOU WILL FEEL BETTER IS DEVELOPING SOME REAL SKILL
 CORE CONFIDENCE VS MENTAL MASTURBATION. COMPETENCE EQUALS CONFIDENCE
What does this phrase means, competence equals confidence?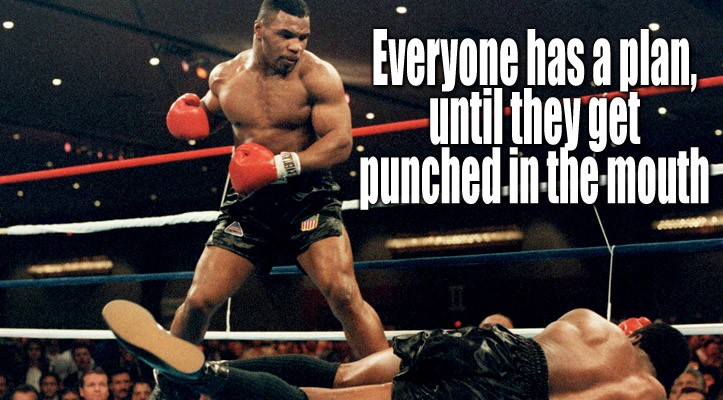 I use this pic a lot, but it illustrates my point.
IF YOU WERE ON A MOTORCYCLE, WOULD YOU LIKE SOME COMPETENCE? OR CONFIDENCE? 
Competence leads to confidence
For some of these students, this was the first time in their entire life they are competent.
Their depression melts away
They get this core confidence, not mental masturbation, but a real core confidence.
Almost like walking into a boxing ring and training and knowing how to fight. There is no price for skills.
REAL SKILLS FEELS VERY DIFFERENT. THE HIGHER YOUR SELF ESTEEM IS FROM REAL SKILLS, THE LESS EGO YOU NEED
There is a point when you have practiced your skills so much you feel you can actually go in a boxing ring and even drive a motorcycle and you aren't afraid.
There is no way to describe this
I'M BURNING OUT TEACHING THESE GUYS
THIS FUCKING IDIOT, PRACTICED IN FRONT HIS GIRLFRIEND, FUCKED UP HIS HABITS GETTING COMPLIMENTS ON HIS PUBLIC SPEAKING
HE WAS PRACTICING FROM MANY DIFFERENT PUBLIC SPEAKER
THEN HE PRACTICED HIS WAY AND FUCKED EVERYTHING UP,
Kept making mistakes, but they need a ton of coaching. Correcting to fix the mistakes.
The truth is they all have bad habits.
Its not more practice, but perfect practice.
STUDENTS PUBLIC SPEAKING IS TOMORROW, HE DIDN'T ADAPT FAST ENOUGH. BUT LATER AFTER ENOUGH YELLING AT HIM HE SHOULD BE ABLE TO WIN
We will find out tomorrow, I expect him to win. Lets see. Good luck for the toast masters competition.
Still I haven't taken a single break. I only watched a movie once during the corona virus. I had no breaks whatsoever. So I was able to pivot my business with skills.
At the end of the day the only thing left you have is skills.
Value is great, but skills are the best.
Skills is the difference between 400+ laid/pull testimonials vs everyone else.
-John Elite