I HAVE A NEW CONCEPTS PAGE ON THE OTHER SITE JOHN ELITE DATING I AM REBUILDING. CHECK IT OUT, WILL BE UPDATED OFTEN
CLICK HERE TO LEARN MY CONCEPTS
Everyone needs Elite 30: From Hardcase To Hero.
You can't really avoid this program because everyone needs to improve their social calibrations and also even if they got the online group coaching or Elite Playbook.
You still need Elite 30 anyways for the foundation of game. There is no avoiding it. I would start here and get this product first.
Start Here With Elite 30: From Hardcase To Hero
ACTUALLY, I GOT 99% OF ALL THE INDIANS AND ASIAN MEN LAID IN DAYGAME WHEN I WAS A WAYNE. THEY GOT 1 ASIAN LAID OR HALF SPANISH/FILIPINO. DON'T YOU REALIZE? I DON'T TEACH THE SAME DAYGAME SYSTEM?
TURNS OUT THER WAS SOME TESTIMONIALS AFTERALL. THEN ONE HAS MORE THAN JUSTIN
Watch this video, will explain why I get almost all of the testimonials.
Not hating, just speaking the facts. I did have that much of the student testimonials

If you have no idea who or what a Wayne is, just ignore that. I wanted to show a contrast in the testimonials or student results. Also, educate you for my daygame concepts.
I got even more students laid in daygame than RSD or London Daygame. Even London Daygame or RSD crush the other Wayne's meager student results if they got white students laid in daygame
But John Elite destroys every dating coach with all his laid testimonials combined in the entire industry for daygame. IT IS A FACT UNTIL THEY CAN SURPASS 400+ TOGETHER
YOU THOUGHT I USED SOMEONE ELSES GAME?
BUT THEY WOULD HAVE HAD MORE THAN 1 LAID FOR AN ASIAN STUDENT IN DAYGAME RIGHT? THIS IS A FACT
OBVIOUSLY, IT IS A DIFFERENT DAYGAME SYSTEM ALL ALONG AND MINE IS
MORE TRANSFERABLE than the other Waynes, THIS IS A FACT
THE TRUTH OF HOW I GOT THE MOST STUDENTS LAID TESTIMONIALS FOR DAYGAME OR COLD APPROACH DURING THE DAYTIME IN THE WORLD, COMBINED!! …
Race, height, muscles matters
LONG READ, BUT IT IS TO EDUCATE YOU
IT ISN'T ALL GAME, BUT RAISING YOUR SOCIAL SKILLS, EMOTIONAL INTELLIGENCE AND SMV TOO.
The reason they focus on romance or teases and flirting emotional shit is because their SMV or value is so high, they just need a bit of emotions to get over that line of fuckability.
THE BIG LIE, IT'S ALL GAME, THE BIG TRUTH, ITS SOCIAL SKILLS, SOCIAL CALIBRATIONS, EMOTIONAL INTELLEGENCE AND LASTLY GAME OR PERSUASION.
Game is only 25%, but in terms of looks, money status, they ignore their advantages.
HI BEFORE WE GET STARTED, IF YOU WANT TO READ MY CONCEPTS SCROLL DOWN.
Hi John Elite here. If you want to look for other things click on the buttons below to find what you are looking for
WHAT ARE YOU INTERESTED IN LEARNING MORE ABOUT?
SCROLL DOWN FOR THE CONCEPTS
I'm Ready To Take Your Bootcamp (CLICK HERE)
JOHN'S TACTICS ARE DIFFERENT THAN THE OTHER WAYNES. JOHN KEEPS HER ON THE LINE. IF SHE GIVES NEGATIVE COMPLIANCE JOHN COUNTER PUNCHES WITH TEASES. IF SHE IS ON THE LINE IT SOUNDS PLATONIC, JOHN FLIRTS.
SHE GIVES YOU THE BLUEPRINT TO KEEP HER ON THE LINE. YOU JUST HAVE TO KNOW HOW TO PLAY A GAME OF ROCK PAPER AND SCISSORS EMOTIONALLY UNTIL YOU CLOSE HER SAME DAY LAY

TABLE OF CONTENTS
TO THE WORLDS SUPRISE, ALTHOUGH THE NARRATIVE TRIED TO MAKE IT SEEM LIKE TWO WAYNES, THERE WERE ALWAYS 3. NO MORE NO LESS. 3 SEPERATE IDEOLOGIES IN THE GAME
JAB = A NATURAL CONVERSATION
RIGHT CROSS = TEASING
FLIRTS – HOOK PUNCH
UPPER CUTS = TOUCHES
ALL THREE WAYNES HAS DIFFERENT TACTICS.
JOHN DOES A LOT OF JABS, THEN RIGHT CROSSES THEN BACK TO JABS AND WHEN SHE IS COMPLIANT HE DOES FLIRTS AND BACK TO JAB THEN EVENTUALLY UPPERCUTS.
DEEPAK DOES A LOT OF RIGHT CROSSES AND HOOKS IN HIS GAME.
JUSTIN WAYNE IS ALL ABOUT UPPER CUTS AND JABS, HE DOESN'T TEASE
ALL 3 WAYNES BEFORE HAS A DIFFERENT ESCALATION LADDER. WHY IS IT SO IMPORTANT? IT IS OUR SIGNATURE OF OUR GAME
This escalation ladder happens after the instadate phase, she went up the first ladder
JOHN WAYNE (ELITE) HAS 2 ESCALATION LADDER. 
ITS A 5 STEP FLIRT TOUCH LADDER AND IT SEXUALIZE AT THE TOP MORE. DHV (STORIES TO CREATE LIKE TRUST AND WILLING TO GO HOME WITH YOU)
HIS SECOND VALUE LADDER IS PURELY. MANEUVERING, SEXUALIZING, AND OBJECTIONS DEALING
JOHNS NEW ESCALATION LADDER IS ALL SEXUAL CONNECTION, NO ROMANCE WHATSOEVER. ASIANS DOESN'T FIT INTO THE ROMANTIC BOYFRIEND FRAME
DEEPAK HAS A 4 STEP ESCALATION LADDER
IT UP 4 STEPS. IT IS FLIRT OR A TOUCH, NOT FLIRT TOUCH
HE CHOOSES TO GO MORE ROMANTIC AND SEXUAL IN A RATIO, CALLED THE ROMANTIC SEXUAL CONNECTION
JUSTIN HAS AN OLD ESCALATION LADDER
QUALIFY, FLIRT, TOUCH LEVEL 1-5. LEVEL 5 IS A SEXUAL TOUCH
HIS SECOND ESCALATION LADDER IS KEEP TOUCHING AND MOVE UP THE ESCALATION LADDER. THEN FORCE THE OBJECTIONS OUT AND SEXUALIZE IT WITH ROMANCE AT SOME POINT. THEN TRY TO CLOSE
3 WAYNES, 3 DIFFERENT GAME, 3 ESCALATION LADDER, 3 DIFFERENT STUDENT RESULTS.
THE NATURAL STATUS ADVANTAGE, WOMEN DOESN'T BUY HE IS INDIAN, THINKS HE IS BLACK SO HE IS BLACK IN THEIR MINDS
Why does John Elite's game work? Its simple, women think the other two guys are black. So when he ask from which country to do you think I am born? Most has no idea. Until he tried to say i'm from the place where yoga is born. But the have no idea, then says kamasutra, then Indian. Then she is like YES
NO, THEY HAD NO IDEA SO HE HAS A BLACK SMV. NOT INDIAN. NOW HIS NATURAL STATUS IS 8/10. YOU JUST HAVE TO LOOK LIKE A DIFFERENT RACE TO HAVE THEIR SMV OR NATURAL STATUS SCORE.
My SMV score is 1/10 being Asian and I need more game so I have to adapt.
If you are Indian, you dress Indian, you get treated like an Indian. 
If you are dressed like a whitewashed Indian your natural status goes to 4/10. 
If you look Latino, light-skinned, your natural status is 7/10
If you are black looking, you are Indian, your natural status is 8/10. You are a positive stereotype
SO WOMEN HAS NO IDEA WHAT THE ACCENT IS. AS LONG AS YOU DRESS AND LOOK LIKE A DIFFERENT RACE, THE ACCENT DOESN'T MATTER. SHE DOESN'T KNOW
JOHN'S GAME NOW REQUIRES STUDENTS TO RAISE THEIR STATUS ON INSTAGRAM IN ORDER TO EVEN THE ODDS SINCE ITS HARD TO GET ASIAN MEN LAID WHO ARE NOT TALL AND STRONG TO COMPENSATE IN VALUE
(The conceptual designer (Justin Wayne), the producer (Deepak Wayne) and the director(John Wayne)
JOHN ELITE (FORMERLY WAYNE) 400+ LAID/PULL TESTIMONIALS
DEEPAK WAYNE 15 OR LESS CURRENTLY
JUSTIN WAYNE 6 (ALL INSTRUCTORS)
WHY? SIMPLY ROMANCE KILLS ALL THE TESTIMONIALS BECAUSE IF YOU DON'T FIT INTO THE BOYFRIEND FRAME
That kind of game won't work for a negative stereotype. That is why I only teach the sexual connection without any romance.
As you can see, romance means less testimonials.
Romantic and sexual connection means double the testimonials of Justin, but nothing compared to John
Sexual connection means 33X the amount of laid/pull testimonials
ROMANCE IS A LIE
The difference between a billionaire or a millionaire is just 25%. John Wayne has the most student results out of all the Waynes and coaches combined. Its more than 50% different. He even helped one of the Waynes even if he got no credit. John Wayne is the billionaire of teaching daygame. The students doesn't need a high SMV to get results. Even Asians can…
ROMANTIC CONNECTION (JUSTIN WAYNE)
VS
ROMANATIC/SEXUAL CONNECTION (DEEPAK WAYNE)
VS
SEXUAL CONNECTION (JOHN WAYNE)
Martial arts: Old school technical uneffective Jiu Jitsu (Justin Wayne), Judo, simplified but size still helps (Judo), Brazilian Ju Jitsu, technical, effective, efficient, effortless (John Wayne) THIS IS EVIDENT IN THE WAY THE GAME IS TAUGHT AND THE DEPTH.
FUNDAMENTALS OF GAME
Outside of fashion but all game. Social skills play a big role. FASHION DOMINATION AND WAYNE 30 to such a high degree of detail is only taught by John Wayne. Not even understood by the other Waynes.
Flirting plays a big role white dating coaches don't use
Others use the romantic connection or the romantic sexual connection. John Wayne believes with low SMV, the only way is to maximize your looks through fashion and wearing expensive clothing that looks whitewashed to fit into her tribe. The other Waynes looks like they are in a higher SMV natural status or is in one. All white dating coaches are already on top of the ladder for SMV or natural status.
Inner Game
Treat women like dogs. Dogs are strong and can rip you apart. But if you are dominant, dogs will be respectful. Dogs are meant to be led. If they complain instadate to a fire hydrant.
Treating act like a god is a Deepak concept. Or treat her like her father is Justin Wayne's concept. John Wayne treats women as not even human, but someone to be dominated and controlled.
Johns is the only Asian dating coach who doesn't put women on a pedastal. John gives no validation and doesn't give a fuck. But will connect when necessary. Huge amount of sexuality is important. 
Frame control
John Wayne like Donald Trump must win every frame control battle of he doesn't bother with the girl. He uses that frame control battle to energize the frame control with the next girl. Unlike the other Waynes, Justin will act beta to move her along and gamey. This doesn't work for Asians. No Asians have any frame control as Dating coaches outside of John Wayne. Most just uses height, muscles and validation.
John will let her win one around completely in exchange to maneuver her to your place. Deepak will give up one round to go to another instadate location. Justin Wayne will just give up a round to act beta calling it risking eagerness. Won't work for Asians who are already beta.
 The lover/player/fuckboi frame is John Wayne's frame for same day lays. Justin Wayne's frame is Romantic connection, which is the boyfriend, provider relationship frame. Justin is black and fits into a white girls frame of preselection and protector status. Deepak Wayne fits into the Romantic and Sexual. The girls find his ethnicity dubious so he fits in both. Or the friend zone which you avoid. But John Wayne Found 2 new frames. Daddy to daughter frame which works for girls with daddy issues. Also, the marriage frame which gets girls by dressing rich with blazers, Versace shoes and super expensive watch designs. If John Doesn't fit into relationships in Vancouver since there are rarely any Asian guy white girl couple. He can fit into the marriage zone.
-Openers
John Wayne introduces a concept that works in Vancouver no other coaches does. It is called adaptive openers. It is better than just the direct, neutral or indirect. This is the 4th one John created and not understood by the other Waynes. All white dating coaches go direct. Or indirect to direct. John Wayne doesn't go direct ever because of his lower SMV, he can't filter out yes girls. He either uses his version of neutral, his adaptive openers or his indirect openers.
John Wayne uses very short openers because, in Vancouver, anything that sounds like a PUA or line wouldn't work. Adaptive openers are supreme and not publically taught.
John Wayne knows if the student doesn't have much SMV he will go indirect most of the time and transition hard. Tease a lot. John Wayne, unlike the other Waynes, doesn't go direct ever. His SMV and his Asian students are so low. He has almost a zero percent success rate with direct game in Vancouver. John dresses well and will go more adaptive openers. John's positive stereotype students aren't allowed to go direct, or creative neutral direct opener at all. John believes if that works, some type of SMV advantage is interpreted by the girl…
-Transition
Oh, by the way, I just noticed something about you right now? Most waynes are just oh by the way. By adding I just noticed something about you right now is more in the moment and natural.
Other waynes who doesn't know the subculture will treat the game as technical pieces. John Wayne will not, but adapt naturally. John will naturally focus on her ethnicity, job or hobbies. The other guys will say artistic and creative vibe. White dating coaches don't even know what transitions mean. They would just make statements or assumption stories.
 Justin has unnatural transitions, oh btw, you know what, you have an artsy vibe. John Wayne is purely natural at the moment when he transitions. Nothing sounds scripted hoping big muscles or height will be forgiven. Natural is less gamey. John Wayne is the most natural of the three.
Introduction After Transition
If we broke it down Justin Wayne will say oh by the way, or you know what? My is so rude of me, I should of introduced myself, my name is Justin what's yours? Seriously? A story about how a girl in elementary school used to eat chalk with the same name. He would say I hope you won't slap me.
Deepak Wayne will introduce himself. He would tell his story how he got there. Then he would bring up his race, btw do you know what country I am from? Often she has on idea and assumes he is black. Then he said I'm from the country where yoga/kama sutra is born. This disarms her fear if she guesses it. Or she says no idea.
John Wayne will introduce himself first, btw my name is John. What's your name? He tries to get every second possible. Then he says seriously? oh by the way you have small/big hands… Just to get a few more seconds. He would even switch her hand from the right hand to left. Then he will take a step forward to reduce the pressure. Then he will see how long she will hold it. This is a compliance test. If she resist, he knows he has to tease more. If not, he knows he can pull her home easily as a filter.
Hook point
Justin Wayne keeps physically touching to get her to stay. As a tall preselected protector status black guy while exaggerating his behavior, giving non stop validation. Which is higher value as a black guy. Saying cool, cool, cool, cool, cool… I love Russian girls.
Deepak Wayne does plowing, fast talk to make sure she doesn't walk away. He even will challenge her from time to time to mix it up.
John Wayne will slow plow instead of fast plow.
Conversational abilities
Justin Wayne has a very structured approach, almost borderline aspergers. Transitions etc. He tries to make it look like good game, like a concept artist and that is his vision. Justin Wayne understands the subculture of American women after he studied it. He was originally from Jamaica. He lost his accent. He later turned synthetic to a natural.
Deepak is more of an engineer. He doesn't understand the subculture but he reversed engineer based on what he understood of it. He uses the lines that works for his body type over and over. The words or phrases are mostly about mini objection dealing to move forward. Its really the emotionality he puts into it that works for him. Most girls doesn't know what accent he has, it has been diluted. Only Indians knows, mostly women has no idea. He turned synthetic to more natural. He doesn't always use all of it and lets it flow.
 John Wayne as an Asian, well Asians aren't known for their conversational ability. He started out very robotic, almost can recite and imitate every major dating coach down to their exact tonality and lines. His weakness before was he didn't always get the girls to invest. He uses a comments open ended question format. But in the beginning he uses a 90/10 ratio, 80/20, 70/30, 60/40 and 50/50.
-Attraction Building
Boxers, Justin Wayne is like George Forman, beta marketer. Deepak is like manny pacquiao style for game. Power puncher and constant. John Wayne is like Mayweather Jr. A counter puncher. He can make adjustments faster and disable the opponent's strengths. Has perfect defense from Wayne 30 so he can pick the opponent off every time she tries to knock John out. He is a counter puncher. It is what got the black student laid in Poland and documented. She was about to walk, he was rejection proof. Without this counter punching, where John had to pee and Deepak took over. Deepak just Manny the match for a higher SMV student in a lower league ring in Poland. Where the student got another lay by himself without us.
Spicing is a concept by Deepak Wayne. Justin Wayne doesn't build attraction. John Wayne counter punches and waits for her to try to knock him out. John believes the girl's destruction since she isn't tangoing with him is in her hands. When she tries and makes mistakes. John sees this as a game of conversions, sales skills, adapting. Not so much is the better product, unlike other Waynes. Or mistaken what the product is for something else higher…
-Comfort building/connection
Justin Wayne is the first Terminator, T-1000. He can put on a mask and fake his connection. Liquid metal, but overly done or fake.
Deepak Wayne, Terminator Salvation, he has the most ability to feel out of all the terminator. He believes he is alive and human, when he is not in the movie. Deepak Wayne has the most advantage of the 3. Emotional intelligence is superior.
John Wayne T-800. More primitive than the other 3 in terms of connection. John can't cry or feel those emotions. But has the best character out of all of them, for character and personality concept or the best heart. John is more blunt and brutally honest.
-flirting
Justin Wayne flirts like the Skunk from Loony Tunes called Pepe la peau.
Deepak does direct flirting. Starting with social, to more romantic to sexual up the levels with a variety of flirts.
John Wayne does it similarly, but uses the same flirts that work 80% of the time with 20% the selection for all minorities. Also, John Wayne goes really sexual, or indirect talk about sexual topics to lead the girl's mind. John does both direct and indirect sexualizing or flirting. Indirect sexual topics and stories and indirect sexual questions.
Sweet Spot/ conversion
Justin Wayne will touch a lot until she starts to invest in the conversation but its not required for her to ask questions, he will try to lead for an instadate.
Deepak Wayne will ask a lot of questions out of curiosity until she starts to invest more into the interaction. Her asking questions isn't necessary. But he will start with saying btw do you remember my name? You forgot my name you broke my heart line.
John Wayne will
Leading to an instadate to pull or a number close
Justin Wayne will use a lot of physicalities and say yeah let us go this way, Justin Wayne will lead early and walk with her 5 mins of the interaction. He uses hand gestures
Deepak Wayne will use the line, are you a spontaneous person or planned person. Whatever responses she gives he has an answer to deal with that particular objection. Whether she said she is a planned person or a spontaneous person. He even says maybe we should grab a drink.
John Wayne says I know the best coffee or steep tea place in all of Vancouver, Oh My God You Have To Check It Out. Then he will expect an objection. John will acknowledge the objection and then deal with it, loop it over and over until she said yes then uses hand gestures
-number closes
Justin Wayne will try to touch her hand and also move up the physical escalation ladder as much as possible. He would even try to kiss during a number close to screen. Then he will talk about setting a date. What day is she free. Then try to go for a kiss close to create a romantic sexual connection
Deepak Wayne will try to just ask for SMS, or whatever that means and if she has whatsapp.
John Wayne will say yes we meet. No we don't which you can say I won't be hurt. But I don't want to waste my time chasing you for 3 weeks over text. What will it be? John Wayne will delete her number next to her if she can't choose or chooses option B. John Wayne rather go for same day lays or pulls over text game. But John Wayne is trained by a mentor in text game.
-text game
Justin Wayne (simplified no investment text game)
Deepak (interaction and long paragraph text game to filter. But the interaction is more important)
John Wayne (technical text game, it is a conversion tool, sales letter. But getting her out is objections dealing and about your SMV or overall value to her life. Works much better for taller SMV students that are 6'2 than shorter ones)
-instadates
-venue changes or pulling without an instadate
-Escalation ladder
1. Justin Wayne uses a QFT qualify flirt touch style level 1 – 5. Its 90% romantic and at the end 10% sexual when he gets the girl to touch his dick. His new game is more about pulling her and dealing with objections in the bedroom.
2. Deepak Wayne's ladder has 4 pieces. The first ones are during the daygame. Later on it goes higher or higher. Its either a flirt or a touch. Like a big toolbox of moves for each one. There is no level 5. The romantic sexual ratio that changes means he can fit in as a fuck buddy or boyfriend girlfriend frame depending on the girl and his SMV. 50% romantic and 50% sexual, but the ratio can be adjusted since he fits into the boyfriend-girlfriend of fuck buddy frame.
3. John Wayne has a 5 part escalation ladder like Justin Wayne. But instead of the top where she touches your dick and you say oh you made it levitate. John Wayne turns that into what he calls sexual seeding. John Wayne still uses flirt touch., Not just a touch or flirt. But flirt touch because its like a submission and tap out. He chooses when to strike for flirt touch. Between every level John Wayne has a DHV stories that deals with her objections of her liking you, trusting you and being willing to be pulled home by you. John's game is technical like Brazilian Ju Jitsu. 90% sexual and sensual, 10% romantic or
-pulling
Justin Wayne: will move her as close as possible to his place. Then he would just leave her outside if she doesn't comply until she comes in. Other methods he would just move her into the elevator and flirt for online dating. Or he will move her into the place and physically dance and touch showing her his DJ Music producer stuff or lifestyle of job scams and music video scams to close. He will use status and preselection. Or he will bring her to his place, deal with objections, go out for dinner and come back to close.
Deepak Wayne: does the pull talk. Its like plowing, but he keeps talking to her until she is in the apartment.
John Wayne: used to use an excuse to get her inside like nice video or cook you something or something cool. But I have adapted the pull talk. One of the very few techniques that's transferable. Most aren't, but that is one that works.
-bedroom escalation
Justin Wayne uses the romantic connection and tries to slowly escalate until he can deal with objections. Since he uses seeking arrangements he meets the girl day 2 as a sugar daddy. He has the money and status advantage plus race advantage over her. If he doesn't close, he will just go on another date location to build comfort and try to close then.
Deepak Wayne uses bedroom escalation and some physicality with alcohol. He believes it is a judo match because he focuses mostly on emotions of her right brain. He doesn't switch to the left to deal with the objections. So he uses alcohol, a good physique and a bit of push, but not too far will close the deal for him.
John Wayne always closed the girls before by seeding the maneuver to get her to move. Then later sexually seed it. He buys a condom in front of a girl, or puts it in her hands. Or makes her kick his nuts in a martial art way. He goes up to the escalation ladder to level 5 to sexually seed. Later he whips out his dick. Every time he did that, he closes the deal with the girls. John tells extremely sexual stories to make her think of sex. Even if someone else had sex first with her, John still can close consistently doing this to create a hot LMR. Getting her attracted. John then gets her to touch his dick then say to give it a kiss. John believes its better to win the war and seduce fast. Than get entangled through a wrestling match. John also tells the girl he is not judgemental. Also, he doesn't need alcohol to close the deal.
ULTIMATELY ALL THE TESTIMONIALS WERE FINALLY RELEASED. THEY ALL HAD DIFFERENT RESULTS. 
JUSTIN WAYNE HAS 8 LAID/PULL TESTIMONIALS WHOM WHERE MOSTLY HIS FORMER INSTRUCTORS
DEEPAK WAYNE HAS 20-25 CONSISTING OF 6 MONTHS TO MASTERY AND BOOTCAMPS
JOHN WAYNE (ELITE) HAS 423 LAID/PULL TESTIMONIALS TOTAL, INCLUDING ALL HIS PROGRAMS
BELOW WAS MY GAME ALL ALONG ALL THIS TIME. IT WAS DIFFERENT, BUT IT WORKED, ONE TESTIMONIAL AFTER THE NEXT
I was never anyone's assistant for the record. I'm my own person and self-employed with my own tactics, my own methods and my own everything. I'm uncredited for a lot of my work, immersions and European bootcamps.
People perceive only what they see and hear what they hear… or don't hear. I had 99% of the testimonials in the company. I never signed any contracts
Student results speak for themselves. Success leaves clues. Since the testimonials are consistently ongoing, not a one time thing. Everytime you see a lot of results for daygame in succession, 99% of the time i'm imvolved, even if you don't see my face. I'm the only one who ever managed that althorithm and you all know it. My brain, my filter.
6 FRAMES, WHY ROMANCE OR THE ROMANTIC SEXUAL CONNECTION DOESN'T WORK IF YOU AREN'T SEEN AS A BOYFRIEND MATERIAL
SAME DAY LAY/PLAYER/FUCKBOI FRAME
BOYFRIEND/PROVIDER FRAME
FRIENDZONED/ORIBITOR FRAME
HUSBAND MATERIAL FRAME
DADDY TO DAUGHTER FRAME
HIGH STATUS/CELEBRITY STATUS
SMV AND LOOKS THEORY, A REPEATABLE SCIENCE OF HOW I GET ALL MY TESTIMONIALS. IT ALSO EXPLAINS HOW THE OTHER WAYNES ARE USING A 8/10 BLACK NATURAL STATUS. HEIGHT MATTERS AND MUSCLES TOO FOR LOOKS, NOT JUST THE FACE. THEIR GAME ISN'T ENOUGH TO TRANSFER TO ASIANS OR INDIANS YET, UNLIKE MINE. I HAVE LOWER SMV SO I HAVE A HIGHER ADAPTATION OF GAME
This chart is 100% accurate. The only way to raise your status is with social status lifestyle celebrity game. That is the best way to break this. It is down to statistical science.
Justin looks with muscles 6.5/10
Money, 5/5 seeking arrangements or 3/5 DJ, music producer
Status, Seeking arrangements 10/10, without it, being black 8/10
Game = 17.5, so he would need 2.5 game to get over that line being a black man.
2.5 isn't enough to get Asian men or Indian men laid in daygame.
Deepak,
7/10 for the face, if black not bad, Indian ugly. He looks like a bald Denzel Washington. These factors in muscles, height too. He isn't good looking for the face.
Money 2/10 if he said engineer
Face means how hot a women you will bang. Its attractive. But the body gives you more quantity. That makes you sexy. Attractive vs sexy, keep that in mind.
I believe no matter how good looking someone is perceived. You will bang a girl or your hottest girl at your golden ratio if race isn't a factor to the girl.
Some perceived ugly guys might have a higher golden ratio than you might realize.
Also, some perceived to be average or lower value might have a higher golden ratio.
Some guys with low golden ratio use seeking arrangements to counter it.
All women subconsciously see the golden ratio whether you like it or not. You can offer this with race, height, and muscles.
If you put every dating coaches golden ratio. They will just get girls around their looks scale.
Some dating coaches like tall white guys have such a low golden ratio, they are too embarrassed to show the women they had sex with. So they just write field reports.
LOOKS WITHOUT MUSCLES ISN'T GOOD ENOUGH, YOU NEED BOTH. 
But the golden ratio is a better predictor, if you combine that with social skills. Most dating coaches gets exactly what their golden ratio is. Some ugly guys have high golden ration and good looking guys low.
The whole looks theory is wrong about the face. They don't blame their autism and sociopathic blame on women. Since they don't even know how to talk to a women with their aspergers. Sociopaths believes their opinions are facts. Sociopaths have to win at all cost and they are never wrong. They are blaming women for facial bones vs their own autism and bad vibe.
-aesthetics/fashion
John Elite doesn't share his secrets for fashion because it is the fastest way to raise your SMV without much work. It is a trade secret and often misunderstood by the entire daygame industry. They think it is to be more fashionable. John uses it to fit into the 6 frames, to white wash their students. Muscles adds to the aesthetics too, so John believes wider shoulders or work outs are necessary to close the deal. It is the biggest part of a mans body.
-body
The body is bigger than the face. So if you have a good body, women find it sexy. Just as if you found a women who does yoga, her body is sexy. It is the same when a women finds a man sexy.
If you are ugly, or tall, I suggest you work on your body. I make my students focus on proportions first body building to widen the lats, upper back, shoulders and upper chest. Then they switch to a compound like exercise.
If you tried to compound first, you will look bulky like a ninja turtle without fixing your proportions.
-race
Does race matter? Yes, there is a hierarchy. You all know it, I know it, everyone knows it to some degree.
It is only the deluded sociopathic opinions as facts white dating coaches who doesn't acknowledge this. They have a different reference experience and zero empathy. They don't actually know that race matters. They will quote how they knew an Asian natural who often times is in night game, never daygame. Since daygame requires you to actually have social intellegence and emotional intellegence. Which Asian men lack.
Looking like a tall white, black or Latino makes the game super easy. Height does play a major role in the game too along with race. But there is a hierarchy.
Even if you look black, white or Latino, you will borrow their SMV. You don't have to be that race, but look like it. Then the game is much easier.
White people in Vancouver knows they are using their SMV being white to get Asian girls. Asian girls hates Asian men and tells that creepy white guy all Asian men are ugly and dresses like shit or inferior. Then when they see me dressed well, they try to show off just for me to yell out hypergamy.
White dating coaches who go after Asians women are the type that will say it is their confidence and not their race. They get butthurt over it. Come on dude, we aren't stupid. Hypergamy exists. That's why race matters.
If you are born into the wrong race, you need compensation theory.
STRATEGIES
TACTICS
TECHNIQUES
WHITE DATING COACHES HOW THEY SCAM YOU
Most white dating coaches have such high SMV they rarely have any game if anything that is transferable.
They often have two jobs because they have to tell people height or race or looks doesn't matter. They dismiss their SMV advantage. Most of the time, they have next to zero or one day game testimonial.
If their score for their race is automatically 10/10 for natural status. Then they don't even need a good lifestyle.
An Asian man will need 240k USD to equal to a tall white guy in a white t-shirt and worn out jeans. That's how much value they have if tall and decently proportioned.
FAKE GURUS TOP 10 LIST (SEASON 1)
RSD is an unethical marketing company who build their company for broken men. The qualities you find are guys who want to get into self-development because they are screwed up.
These snowflakes get triggered easily and offended because their mom yells at their dad and their dad does nothing about it. They get yelled at too and are used to the flight or freeze response.
Since these broken people have comorbidity. They often are sociopaths with narcissism or an extreme ego.
The higher the self-esteem, the lower the ego. But the higher the ego, the lower the self-esteem.
They aren't in it to get laid. But these sociopaths are in it to mentally masturbate. They want to always feel good with high vibrational energy.
I say you should only feel good when you actually accomplished something.
The point is you can't measure self-development. Only self-success. Once they went into self-development, creating a brotherhood of damaged goods, they became a cult. Tyler from RSD is a cult leader figure with very little game if any. Just flash game which is good for the camera and not good for results.
Their daygame is not very transferable to minorities. It damages minorities who don't have high SMV. It makes people weird because their game is devoid of any social intelligence.
Since they know their audience is a bunch of snowflakes. They know they have low self-esteem since they don't promote dressing well.
They say looks, don't matter,
race doesn't matter.
It appeals to dumb Asians who are egotistical as hell and are narcissistic with low self-esteem.
THEY FVCK YOU OVER BY BEING AS COMFORTING AS POSSIBLE IN THEIR ADVICE VIDEOS BECAUSE THEY ARE SNAKE OIL SALESMAN WITH MARKETING SKILLS.
They all learned vocal coaching and they all learned how to public speak. They are silver-tongued unethical salesman who will say anything to make a buck. They are a cult.
They all follow the B.I.T.E model of behavioral control, information control, thought control and emotional control.
I myself don't want anyone to worship me. I won't ever use these against people. Ever.
DEAR VANCOUVER
NEWEST CONCEPTS
WHEN I MADE THIS CHART
I HAVE CREATED THIS CHART
THIS IS TECHOLOGIES TO SAVE MY ASIAN RACE. ONLY I UNDERSTAND IT AND WILL TEACH IT.
I update my game ever 3 months with new split tested concepts. 5'4 natural helped me a lot lately.
1. CONFIDENCE, OUTSIDE IN
ELIMINATION
DETOXIFICATION
BETTER VERSION
BEST VERSION
Basically for all body language stuff that is unconfident, eliminate it, you have to use a camera to identify what is the worst things about your body language and correct it. This requires kaizen and a mirror with a video camera.
Once its eliminated, it has to be detox meaning you have to keep it with the new ones. To do that its like learning how to punch. Then you got it right with an instructor.
Then you learn how to keep up the drills to maintain or detox it.
Then you have to try the punch in a different variety but over and over
Lastly you have to refine it down to the best version. You can't get there without the vareity or field testing or split testing.
When in doubt, lean out and chin up and speak with certainty. You will hunch in a fetal position if you are fearful or not certain. Counter it.
2. LEFT BRAIN OR RIGHT BRAIN DOMINANCE
You can't play the game with only emotions or technically. You have to deal with objections at times. You also need to use emotions at other times. Its one or the other. The game is played in stages. With different stages, one must be able to change their vocal tonality.
Voice training or vocal training is necessary. The skills helps you in life as it helps you in game. One helps the other.
One most have total mastery over the voice. It isn't just breathing from the diaphragm. One must master all aspects as if the voice hits the right frequencies.
A women's mind or emotions is in the frequencies. Of course even fashion can hit certain frequencies in her mind. Game is music that you control that controls her.
The body has to be congruent with the body language. Its posing the body to feel the vibe. Too much will become a cartoon character, too less will suppress emotions. Master your body as if you are mastering an instrument.
Its like an orchestra. Where the body moves, so does the arms and the face.
Eliminate anything unnatural, micro expressions. Or the orchestra won't work in a team work. You mess up the music.
4. LEVELING FROM CIRCUMSTANCES AND THE ENVIRONMENT
If you come form an easier place, your game won't work in a harder place
If you have a higher SMV, you can't transfer your game to a lower SMV
One must be able to play the game in the depths of hell. Sharpen the saw. That you can cut down a tree in one chop. One shot, one kill or pull.
There is no such thing as a numbers game.
Elite 30 is about the defense, which you need perfect position. Elite Playbook is the offense.
Find the right mentors in the right bootcamp is faster than Skype, which is faster than a product. Look only at the student results. SUCESS LEAVES CLUES!
Better than both is counter punching. Rejection proof and keeping the girl there before the instadate. Rock Paper Scissors. If she wants to walk, tease. If she sounds like a gay best friend conversation, flirt. Its really a mastery of submission.
A guy with a higher laycount from an easy country won't beat a guy with a substantial laycount from a harder country. Just as a high SMV guy won't beat a low SMV guy in game if the low SMV guy transfers his game to a higher SMV guy.
TAKE SMART ACTION, JUST FUCKING DO IT
Once you already know it works, you won. Mastered Elite 30 and Elite Playbook. Just fucking do it. Pull the trigger. Inaction means defeat.
You have to realize, you won't die. Even if you are in debt. You are still alive. So there is nothing to fear.
NO LIMITS TO YOUR ABILITIES. AFTER YOU MAXED OUT YOUR LMS
It means you have maxed out your social skills in Elite 30. Also, you maxed out your fashion like expensive watches and shoes, hair. You have maxed out your muscles, you have maxed out your emotional intelligence to flirt and connect. Only then can you believe there are no limits to your ability.
Imagination is more important than knowledge. Don't know how you will get it, just visualize first.
Tell the world first, be accountable. I told Dan Pena I will save 1.5 billion Asian men and put them on their higher self. It will be accomplished. Don't worry how you will get there. Figure out that later. But set goals you can't achieve in your lifetime.
This is your "why". Have a strong enough why so your new goals are set. You will find the right mentors to quantum leap.
OUTSIDE IN, NOT INSIDE OUT
Nice watches is a wealth trigger. So are nice shoes. They tell your subconscious mind to make more money. You get comfortable. Your comfortzone changes. Just like going to a car dealership constantly to test drive that car before you buy it.
Practice daygame at home first as if it was real. Fix your mistakes and visualize it. Practice Elite 30 with a camera. Then go outside and apply.
Just as if you tell money you love money. You also tell yourself you love yourself and you deserve the best. This is how I bring a girl home on the first few tries. You must progressively say it with more conviction. As much as Hitler did with his body language. (Political correctness aside. Political correctness is a disease)
AFFIRMATIONS TWICE DAILY
One in the morning and one at night time
You must believe it making it louder and louder in your own mind like Hitler believed the Jews were evil. He convinced a nation. You need that level of conviction. That level of conviction you are enough and every hot girl wants to fuck you.
You must be brutally honest with yourself. Before you can be brutally honest with others.
You must take extreme ownership for everything that happens to you. Before you can lead others. It start inside your mind.
Learn how not to give a fuck, be disinterest interested to bang hotter women. You are always the most valuable in the interaction.
PICK YOUR BATTLES CAREFULLY
You don't need to approach every single girl.
In poker it is okay to play a few hands and fold early. Or fold right away until you attack with the bigger hand. Winning the entire card game and table.
Not every light switch is an on. Same girl, but different opportunities when she is sitting or has nothing to do.
By chasing every set, you are needy.
Spring board. Start your level and work your way up with every lay .5 score every single time.
If you go for top level shots. It isn't working harder, but working smarter. Every girl can be gamed. Even if you have to rent a Ferrari and drive it in front of her to get her. Anyone is gameable. But not everyone is easy. But everyone is possible.
Lifestyle game is the greatest equalizer, high status and celebrity status can raise your status to offset your race.
WHEN IN DOUBT, BE NATURAL AND WHIP IT OUT
The shortest path to victory is a straight line, from point A to point B.
One must seed the maneuver. Then seed the sexual frame intensely. Before you whip it out. To seduce her. No need to fight a protracted warfare or to wrestle your opponent.
Kiss her on the side of her obliques and she will beg to fuck you. No one has ever done that before. Think outside the box.
The girl must never know you are approaching her. You must be natural
The girl must never know you are gaming her. Kaizen until you are natural with your musical instrument you call your body. The right fashion and the right frequencies unlocks her mind. Even if some locks has more tumblers or less. Less means more SMV, max out your SMV to play a downhill battle.
EGO IS THE ENEMY
Temper means the sharpness of a sword. Master the temper, be chilled, be natural but expressive. If you lose the temper, you lose the sharpness.
Your higher self means full self control. You are a leader.
Your lower self is a follower or you will fall
You are not the results of your parents mental illness. You can choose how you respond.
You can either use a tool to build, or the same tool to destroy
Ego slows growth, makes you mentally dismissive and mentally lazy
You can't change unless you are brutally honest with yourself first
SHOW ME YOUR FRIENDS AND I WILL SHOW YOU YOUR FUTURE
Never passively nod and agree like a snowflake. Call them out on their shit. Or you become a shitty person
Crabs in the bucket. When a crab leaves, other crabs pulls him back in the bucket. You must be willing to leave to quantum leap. So you can reinvent yourself. The mindsets before won't be enough for the next step.
Crab in the bucket lowers your standards. Good friends raises your standards.
You are the sum of the 5 people you are closest to. So limit your time with them depending on how valuable or toxic they are.
Not everyone can receive your gifts if they have a mental illness even if you think win/win, they will see it as lose/win.
Beware of the cabbage mind. Anyone who has anything more than 30% weirdness or lack of social skills will backstab you in the end. Look for red flags. Never ignore them.
Always think win/win. The right people will show up in your life. The wrong people gets extracted from your life. That's how you check for red flags. Make sure they can perceive your value and avoid the cabbage mind.
As you grow some people will come back in your life, in a different capacity.
MASTER YOUR HIGH INCOME SKILLS TO CONTROL YOUR DESTINY
Your filter you see money will never get you to where you want to go without the right mentors.
You must master 4 skills to succeed in life. Copywriting, Sales/closing, public speaking and consulting.
Work on one skill at a time until the skill is up to 7/10 compared to the rest of the world. Then move on. Learn one punch before you learn kicks or elbow strikes.
FIND THE RIGHT STRATEGY, YOU CAN ACHIEVE ALMOST ANYTHING
What gets measured, gets results
Everything must be measured, its a game of stats, every piece of it so you can optimize it
Game is a repeatable science. SMV or auto compliance is not transferable
If you must rent a Ferrari and drive it a few times in front of a gold digger. Use whatever frame or strategies to win the game
Work on your high income skills, or your skills. You must Kaizen and whatever can be improved must be improved daily. In a measured way.
GLAD YOU MADE IT TO THE END, LIKE I SAID. THIS IS THE BE
ST PLACE TO START. GET ELITE 30: FROM HARDCASE TO HERO.
Start Here With Elite 30: From Hardcase To Hero
KNOW ME BUT WANT MORE TRAINING? CHECK OUT THE ONLINE INNER CIRCLE GROUP COACHING PAGE
SETUP LIFESTYLE GAME
You must treat lifestyle game like the farm. Daygame like hunting. You are to take a tranquiler dart which is instagram from daygame and bring her to the farm. So you can convert her at home. If she isn't converted, you retarget her, use her for preselection to get other women.
OUTSIDE IN, INSIDE OUT
Outside in, then inside out. It isn't always inside out like RSD shit. Sometimes it is outside in first. Until you can't get anymore out of it then it is inside out. When you are stuck it is outside in.
LINE OF FUCKABILITY
Taller white positive stereotypes or black looking are so close to the line of fuckability that all you have to do is emote to get over it. If you are way below it, then no amount of sales skills will sell a shitty product and that shitty product is you. You need to be 20/35 before you are able to get over that line. Work on yourself, raise your SMV
NARCISSISTIC LOOP
A narcissistic loop means you keep talking about yourself when you are talking with women. Even if you don't have empathy like most Asian guys, you are going in a narcissistic loop and making roll her eyes. Focus on her and be curious about her constantly. She will talk more and open up to you. That is the name of the game to build trust and comfort.
THE BULLSHIT RSD LIMITING BELIEFS CHART AND YOUR DOWNWARD SPIRAL LISTENING TO THEM
The more you dismiss things calling it limiting beliefs, the more RSD has you in a mental chart. Your results don't line up with reality. So your results will gradually lower your potential and you eventually quit. Even if you were taking action. If your SMV was higher, like you have more height. You will get laid doing spam approaches after 2000 or 3000 approaches. However if you are short Indian or Asian, you might not. You will quit to night game. This is a very dangerous belief system. Focus on social skills calibration instead in Elite 30: From Hardcase to Hero to turn this around.
BEING CREATIVE AND RESOURCEFUL IS OPPOSITE TO MAKING EXCUSES AND COCKBLOCKING YOURSELF FROM ADAPTATION AND SUCCESS
If you make one excuse, you will not go to the gym. If you are always making excuses, you won't do it. You are not taking action. Its the same with daygame. The hardcases has one excuses after another. They aren't resourceful or creative for solutions. They just cockblock themselves. Excuses are the most dangerous. Especially those who makes excuses when I have the daygame system with 400+ laid and pull testimonials. If you blindly follow RSD you will get no results in daygame. But if you resist my training, you will not get results. You need a resourceful mindset.
THE CAKE METAPHOR DESCRIBES WHAT TO FOCUS ON, 4 PIECES
The first one is the outside of the cake, your appearance. If you are already tall, then you have a taller cake by default. The second is the dry cake or social skills. The third is the frosting on top, which is the game/persuasion. If you look at RSD and other peoples game, they neglect the social skills or dry part of the cake. The cake is tasteless because you can't emote with women. They feel nothing. Just a dry cake. Your facial expressions, body language, and tonality doesn't change.
YOU SHOULD ALWAYS FOCUS ON THINGS THAT MAKES YOU FEARFUL. BE COMFORTABLE WITH THE UNCOMFORTABLE. PLAY TO WIN, NOT PLAY NOT TO LOSE
When you take risk, or calulated risk with Elite 30: From Hardcase to Hero, you will eventually pull easily. But if you take bold action with no calibrations you will SMV it. But always play to win, never play not to lose. When you do that, you already lost.
ROMANCE IS A LIE, YOU DON'T NEED IT TO GET A GIRLFRIEND
If you had sex with her 4-5 times a week, she will get clingy and become your girlfriend. The whole seeding romance is a Justin Wayne and credit stealer Wayne idea. It only works for positive stereotypes because she sees him as a boyfriend material. Only works for tall whites, blacks and Latinos. Won't work for Indians and Asians. They can get laid and a fuck buddy. So why not focus on turning a fuck buddy into a girlfriend by making her clingy asking so what are we? Okay lets be boyfriend and girlfriend. Just get it in first, many times over.
POSITIVE STEREOTYPES AND NEGATIVE STEREOTYPE MINORITIES. THERE IS A DIFFERENCE
The green ones can only transfer to other greens. But negative stereotype minorities such as myself can transfer my game to all the different colors. That is why they can't get laid and pull testimonials for negative stereotypes.

John Elite believes there are 5 types of students. Since John Elite's daygame system is perfect, whoever resist, they delay their lays due to their mindsets, excuses, slow implementation. Some gets laid in days, others weeks, 3-6 months, a year, or few years.
MISC
I LEFT SOME OF THE STUFF HERE SO I CAN CLEAR UP ROOM FOR THE FRONT PAGE. ITS TAKING TOO MUCH ROOM, BANDWITCH SO THE SITE ISN'T LOADING AS FAST
I CAN ALWAYS MOVE SOME OF IT BACK IF I NEED IT.
BUT YOU CAN STILL LEARN A LOT FROM IT…
NO- I RATHER BEING DELUSIONAL WITH  MY ZOMBIE VR, BRAINWASHED LIKE A DUMB DELUSIONAL ZOMBIE WITH HALF TRUTH CONCEPTS PROPAGANDA (YOU)

NO- I RATHER BEING DELUSIONAL WITH  MY ZOMBIE VR, BRAINWASHED LIKE A DUMB DELUSIONAL ZOMBIE WITH HALF TRUTH CONCEPTS PROPAGANDA (YOU)

THE PROBLEM: WHO ARE WHAT IS HOLDING YOUR BACK WITH LOSER RSD-lite MINDSETS? FIRST AND SECOND GENERATION OF THESE MINDLESS TERMINATORS
MOST OF THE PROBLEMS IS RSD. EVEN 1% OF RSD MINDSETS ARE POISON. THERE IS NO PERCENTAGE OF POISON YOU CAN EVEN TAKE THAT IS GOOD FOR YOU… more popular doesn't mean its better. It just  means more manipulated sheeps…
Popularity doesn't mean better. For all you know, the ones who has a  lot of subscribers, but very little views are most likely machevellian people buying views. Machevellian means dark triad personality disorder, they will do it my default. I'm speculating only but highly likely since fake accounts can't view their videos or even give watch time.
RSD knows how to speak to your delusions, your zombie VR. They pump your state full of lies. Tells you that looks doesn't matter, race, height… calling it a limiting belief. So you have limited results not calibrating…. unlike my students who gets laid non stop for the ones with the winner mindsets
They make you spam approach, which is half resilience. Meaning you are low functioning, with your corpus callousum issues. You waste 8 years of your life in a blink of an eye doing RSD shit
Their concepts only works for 1% of their audience for daygame. While their stuff works a bit for night game… for daygame that is a different story. It is poison. The 1% foist RSD concepts to the other 99%. Then the 8 year cycle happens again….
RSD's main concept is to use your sociopath autistic delusions, to believe you can spam approach all you want. They unlock your brain to spam approach, but you just reinforce bad habits for your neuropathways… then you can't change it over time. They make you think they have secret mindsets that are advanced. But its poison…
I have to do a lot of repair work for RSD victims. They have 100% loser mindsets, doesn't work during Omnicron… until they reverse their habits, practicing in the mirror Elite 30, reverse their shit mindsets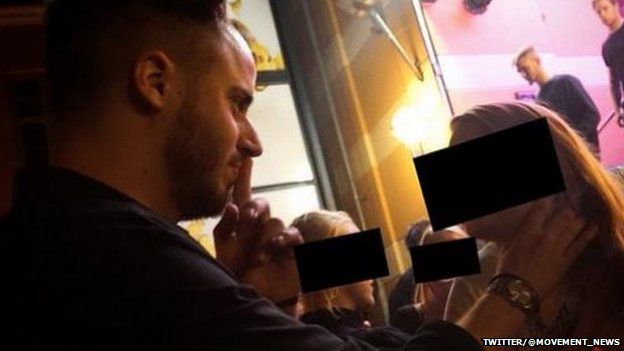 POPULARITY ISN'T ALWAYS BETTER… I HAVE FEWER SUBSCRIBERS. BUT A BIG PORTION OF MY AUDIENCE VIEWS MY VIDEOS. THEY DON'T HAVE THAT. SINCE I SPECULATE, I COULD BE WRONG, THAT MOST OF THEIR SUBSCRIBERS ARE FAKE…. BOUGHT. SO IT FUCKS WITH THEIR ALGORITHMS…
NO! – I LIKE BEING AN AUTISTIC MACHINE, ZOMBIE, TERMINATOR BECAUSE IT IS ENDEARING WHEN I'M AUTISTIC. EVEN IF I GOT AUTO REJECTED NON STOP DOING 100 APPROACHES A DAY (YOU)
WHAT IS HOLDING YOUR BACK? RSD MINDSETS CATERS TO THOSE WITH LOW SELF ESTEEM…. IT MADE SENSE TO YOU ONLY IF YOU ARE AN AUTISTIC DELUSIONAL SOCIOPATH ZOMBIE SNOWFLAKE PIECE OF SHIT THAT HAS NO GUILT, NOT EMPATHY LIKE A TERMINATOR
YOUR RSD LOSER MINDSETS, YOUR DELUSIONS, YOUR WORSHIPPING… ITS NOT YOUR FAULT, YOU WERE BORN THIS WAY SINCE YOU HAVE NARCISSISTIC SOCIOPATH PARENTS OR PARENT
OTHER DATING COACHES TAKES ADVANTAGE OF YOUR LOSER MINDSETS, DELUSIONS, WORSHIPPING THEM  WITH HALF TRUTHS…..
LETS TALK ABOUT THE BRAIN STRUCTURE. BOTH MY WINNER STUDENTS, LOSER STUDENTS ALL HAVE THE SAME BRAIN STRUCTURE. THE CORPUS CALLOSUM ISSUES. THIS IS THE MIDDLE PART OF THE BRAIN THAT CONNECTS THE RIGHT BRAIN TO THE LEFT BRAIN…
YOU CAN'T DO 3 STEPS IN A ROW. ITS LIKE YOUR BRAIN IS A DUAL CORE PROCESSOR OF AN OLD COMPUTER BACK IN THE DAY.
AS SOON AS YOU TRY TO DO MORE THAN 3 STEPS. YOUR BRAIN OVER HEATS.
This along with Omnicron, food prices, gas prices, being low functioning, you get even lower self esteem, you become even more delusional…
That's why you can't do the daygame stop properly… it takes 150 times for unteachable cases, 100x consistently for impossible cases… 50 times for hardcases. 5 times for normal cases… no joke
YOU HAVE SUCH LOW SELF-ESTEEM, HIGH EGO, THAT YOUR BRAIN BECOMES DELUSIONAL. BUT WHY ARE YOU MORE DELUSIONAL DURING OMNICRON THAN DELTA?
SO THEY SPAM APPROACH WITH HALF RESILIENCE WITHOUT ANY SKILLS SINCE THEY ARE LAZY EMOTIONAL SNOWFLAKE DELUSIONAL CUNTS. YOU NEED FULL RESILIENCE, NOT HALF RESILIENCE…
DELUSIONS DUE TO THE CORPUS CALLOSUM. DELUSIONAL, LOW FUNCTIONING BY SPAM APPROACHER, USING AUTISTIC GAME TACTICS. THIS IS WHY YOU LISTEN TO RSD LIKE CONCEPTS. WHICH IS EVEN WORST DURING OMNICRON. ITS 10X YOUR DELUSIONS
SKILLESS SPAM APPROACHING DUE TO THE CORPUS CALLOSUM. YOU LACK SKILLS, YOU CAN'T DO 3 STEPS IN A ROW, SO YOU REINFORCE BAD HABITS. BUT DURING OMNICRON YOU ONLY HAVE HALF RESILIENCE. NOT FULL...
THE WRONG PATH, THE SOCIOPATH. YOU THINK YOU KNOW BETTER THAN I DO BEING A KNOW IT ALL WHO KNOWS IT NONE, THEN IT ALL BLOWS UP IN YOUR FACE IN EXACTLY 4 MONTHS WHERE MY ADVICE FOLLOWED BY OTHER STUDENTS ALREADY GOT THEM LAID, WHILE YOU HAVE TO SAY YOU WERE RIGHT ALL ALONG JOHN… WHEN YOUR WAY FAILED. ITS 10X WORST DURING OMNICRON SINCE YOU ARE IN DEBT, WASTING TIME, MONEY, BEING LOW FUNCTIONING, CREATING NEW ZOMBIE STEPS BY YOUR MENTAL BULLSHIT BAD DECISIONS
YOU BURN OUT DUE TO YOUR CORPUS CALLOSUM. YOU ARE NOW FULL OF PTSD FROM ALL THE MENTAL TRAUMAS YOU ENDURED FROM SPAM APPROACHING. YOUR SOCIAL SKILLS HASN'T IMPROVED SINCE YOUR BRAIN CAN'T DO 3 STEPS IN A ROW SINCE GIVING VALIDATIN, TRY HARD DHV STORIES ISN'T SOCIAL SKILLS. PLUS YOU CAN'T STATUS MAX TO COMPENSATE…. ITS GAME OVER. YOU START MENTALLY MASTURBATING INSTEAD WITH RSD-like concepts…
NO! – I LIKE BEING ABLE TO ONLY DO TWO STEPS SO I LIKE GAME TACTICS. I HAVE NO GRIT, NO RESILIENCE, JUST HALF RESILIENCE TO SPAM APPROACH. ALSO I HAVE NO INSTINCTS SINCE I GOT BRAINWASHED BY RSD VARIANTS (YOU)
THE SOLUTION
NOW THAT I KNOW THE PROBLEM JOHN, WHAT IS THE SOLUTION THEN TO THESE RSD LIKE VARIANTS?
THEIR LOSER MINDSETS OR MIND VIRUSES ALWAYS ADDS MORE DIRECT, VALIDATION, ROMANCE, FUNNELS, SPAM APPROACHING… YOU MIGHT THINK YOU ARE WINNING SMALL BATTLES GOING DIRECT… BUT YOU ARE GOING TO LOSE THE WAR ON YOUR DATING LIFE… YOU WON'T GET LAID. THEN WASTED SO MUCH TIME
ELON MUSK TELLS YOU THE SOLUTION, BY REMOVING UNNECESSARY RSD LITE, AUTISTIC ZOMBIE STEPS THAT LEADS TO AUTO REJECTIONS… MY STUDENTS GOT 500+ LAID/PULL TESTIMONIALS FOR DAYGAME.
MAKE THE REQUIREMENTS LESS DUMB

. (YOU DON'T NEED ROMANCE, DIRECT GAME, VALIDATION, FUNNELS LIKE INSTAGRAM OR A FLOW CHART TEXTING) PURELY REASONING BY ANALOGY
CUT THE STEPS THAT ARE NOT NECESSARY (DIRECT GAME, ROMANCE, VALIDATION, FUNNELS, INSTAGRAM SINCE MY STUDENTS DOESN'T USE IT. OR MOST OF THE 12+ NATURALS THAT MENTORED ME)
DON'T OPTIMIZE WHAT DOESN'T NEED TO BE OPTIMIZED (FUNNELS, SETUP GAME, EVEN SELF PROCLAIMED HIGH LAYCOUNTS GUY USES FUNNELS WHICH HAS 3 DAYGAME LAID TESTIMONIALS)
REDUCE THE TIME IT TAKES FOR PRODUCTION (MY SYSTEM ONLY GOES FOR SAME DAY LAYS, IF THEY DIDN'T CLOSE WHICH IS SUPRISING… THEY CLOSE DAY 2 WITHOUT A FUNNEL. SPEED IS IMPORTANT. NOT RETARGETTING WITH FUNNELS HOPING OVER TIME YOUR STATUS MAXING WARMS HER UP TO MEETING YOU…
AUTOMATE EVERYTHING (MY SYSTEM IS LIKE JORDAN BELFORT, THE REAL STRAIGHT LINE PERSUASION OF DAYGAME KEEPING HER ON THE LINE. THE SOCIAL SKILLS FLOW DRILL KEEPS HER ON THE LINE, AS YOU BUILD THE LINE WITH 3 STEPS SOCIAL SKILLS FLOW DRILL OVER AND OVER AGAIN… (IF YOU GIVE A COMPLIMENT DOING DIRECT GAME, SHE IS OFF THE LINE OR THE TIGHTROPE, OR USING VALIDATION. WHICH SHE GIVES YOU ATTITUDE, YOU TEASE, SHE TALKS MORE YOU FLIRT. YOU INSTA-HANGOUT OR INSTADATE. THEN PULL HER HOME WITH THE SEXUAL CONNECTION. 1. SEXUALIZE TO THE MAX 2. SEEDING THE MANEUVER 3. OBJECTIONS LOOPING. THAT'S MY CONVERSION MECHANISM. YOU CLOSE WITHOUT ALCOHOL THIS WAY.
FORGET STATUS, JUST FOCUS ON SOCIAL SKILLS, SOCIAL CALIBRATIONS, THAT WILL GIVE YOU MORE POINTS THAN JUST GAME ALONE… 
Now their game products can't even get any students laid. Wasted your summer, will waste your fall as well as you lower your status being part of the out tribe
1. PERCIEVED NATURAL STATUS 2. LIFESTYLE 3. HIGH STATUS JOB 4. FOREIGNER MONEY STATUS ADVANTAGE 5. EXOTIC ADVANTAGE
PERCIEVED (RACE) NATURAL STATUS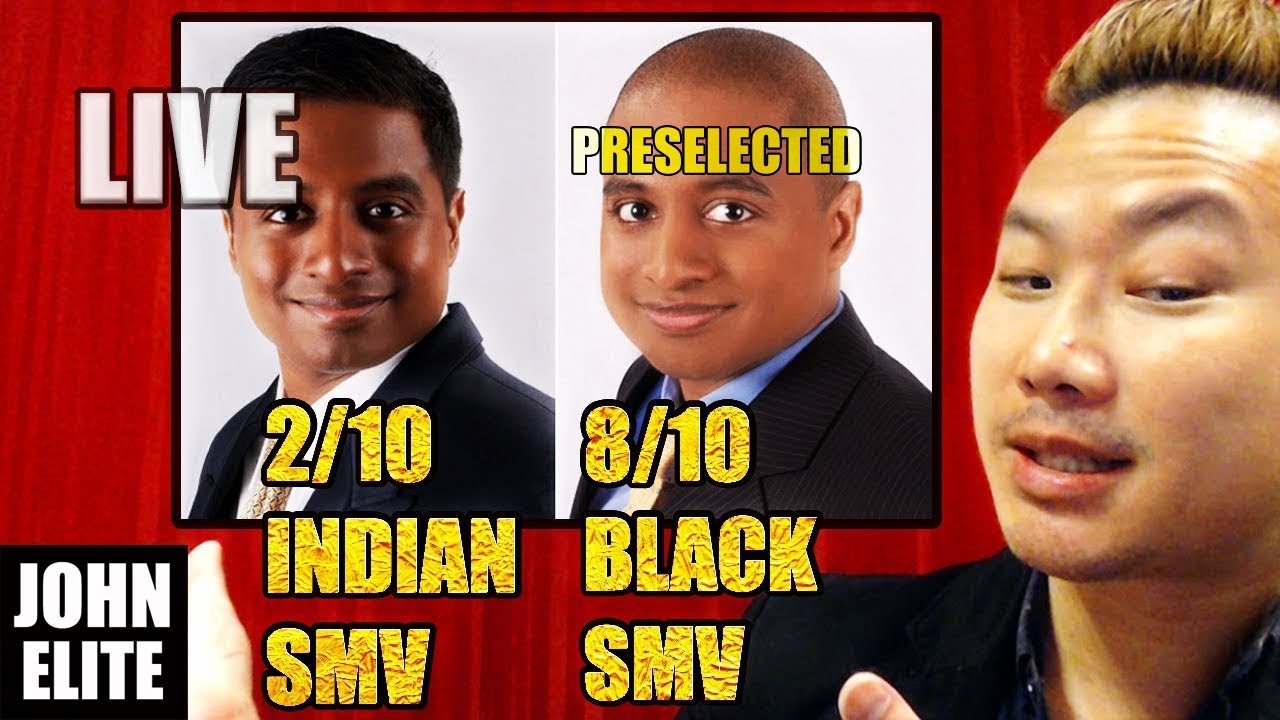 IT IS TO YOUR ADVANTAGE TO LOOK WHITE WASHED OR TO LOOK LIKE A DIFFERENT ETHNICITY HIGHER ON THE VALUE SCALE….
INDIANS CAN LOOK LIKE OTHER ETHNICITIES, THEY CAN HAVE DARKER COMPLEXION, OR LIGHT AS THEY CALL FAIR SKIN WHICH IS SOUGHT AFTER IN INDIA
LIFESTYLE IS SUPER IMPORTANT, LIFESTYLE POINTS
MY PAKISTANI MENTOR AT THE INNER CIRCLE MANSION LATER TOLD ME, LIFESTYLE IS THE GREATEST EQUALIZER…
LIFESTYLE TAKES A LONG TIME TO CREATE… IT IS WORST IF YOU AREN'T THE LEADER OF THE GROUP FOR THE SOCIAL CIRCLE… YOU WILL JUST BE FRIENDZONED FOR MONTHS HANGING OUT WITH WOMEN NOT FUCKING THEM… UNLESS YOU ARE THE LEADER OF THE TRIBE
IT TOOK 4 MONTHS OF CONSTANT COACHING TO BUILD THE 52 YEAR OLD STUDENT A LIFESTYLE… IT ISN'T EASY
HIGH STATUS JOB…THE BIG HIDDEN ADVANTAGE
IF YOU SAY YOU ARE A DJ, HAVE VIDEO OF IT, THEN YOU CAN SEND IT TO HER WHATSAPP… THAT'S HOW THEY DO IT ON TINDER… NOT THAT TINDER IS EVEN A THING… THEY ARE MAKING IT A THING, BUT IT ISN'T EVEN A THING… OR TINDER TESTIMONIALS DOESN'T COUNT, SINCE IF YOU ARE WHITE, A FEW TWEAKS, AUTOMATIC… STUPID… A THANG
JUSTIN WAYNE USED TO SAY HE WAS A MUSIC PRODUCER…. ANY JOB WHERE WOMEN CAN RAISE THEIR VALUE, WHEN YOU SAY IT, YOU GET COMPLIANCE…
FOR SOME REASON A CLUB PROMOTER, IS A SUPER SUPER HIGH VALUE JOB. AMONG THE HIGHEST… WHILE I DON'T UNDERSTAND IT, BUT FOR WOMEN IT IS CONSIDERED A HIGH STATUS… IT SKYROCKETS YOUR VALUE…
3RD WORLD COUNTRY, FOREIGNER MONEY, STATUS ADVANTAGE
WE ALL KNOW THAILAND IS EASIER RIGHT? ESPECIALLY WHEN YOU ARE WHITE, WE ALL KNOW THAT
CERTAIN COUNTRIES IN EUROPE, NOTICE HOW THEY DON'T TALK ABOUT EASTERN EUROPE, JUST WESTERN OR CENTRAL. YOU HAVE FOREIGNER MONEY, STATUS ADVANTAGE, IF YOU HAVE YOUR OWN PULL LOCATION, YOUR OWN JOB, EVEN IF YOU AREN'T DRESSED RICH, WHICH GOES A LONG WAY THERE…
SOUTH AMERICA WILL BE EASIER, SAME WITH MEXICO FOR ASIANS, DUE TO THE EXOTIC ADVANTAGE, BUT ALSO WITH THE MONEY, STATUS ADVANTAGE TOO, COMBINED THAT WITH BEING WHITE, WHICH IS A HIGHER PERCIEVED NATURAL STATUS… ITS ALL A SCIENCE..
EXOTIC ADVANTAGE
If you are in an Eastern European country, where most of the women are white, it is easier with the exotic advantage if you are blackwashed, or some type of ethnic minority 
Even Asians gets a boost in Europe
Asians can get a boost in South America, where they can match 500 women in a day or two based on their exotic foreigner money, status advantage
This is why you don't get any results,
yet their students who are white washed, black washed, middle eastern washed, or tall strong Asians gets results when they fit into a boyfriend girlfriend frame when they are funneled into a specific European city matched for their race to maximize their natural status
Blacks, German, Whites Germany, Indians Poland, Latinos Prague… etc….. a color coded system so you waste a ton of money being funneled into their products, long online coaching, just to be funneled into a status color coded location 
YES OTHER ASIAN DATING COACHES DO HAVE A 1/10 NATURAL STATUS FOR THEIR RACE, SO THEY DEPEND ON HEIGHT, MUSCLES, LOOKS TO COMPENSATE FOR WHAT THEY LACK IN POINTS. 
They don't have a lot of Asian students laid in daygame since daygame requires socials skills… so they mostly depend on night game
I MAY NOT HAVE ANY STATUS, SO I FOCUS ON OTHER AREAS LIKE
SOCIALS SKILLS,
SOCIAL CALIBRATIONS,
FASHION (HUSBAND MATERIAL, WHITE WASHED) TO GET YOU 5 EXTRA POINTS FOR THIS 20/35 FORMULA….
MY STUDENTS HAS FUCK BUDDIES BETTER LOOKING THAN SELF PROCLAIMED HIGH LAYCOUNT GUYS GIRLFRIENDS AND FUCK BUDDIES.
FEEL POWERFUL AGAIN, INSTEAD OF POWERLESS. BEFORE HE TRAINED UNDER ME, HE HAD NO DAYGAME RESULTS…
THESE ARE ALL DIFFERENT WOMEN, I DIDN'T EVEN POST ALL OF THEM…
YES – I WILL DEVELOP GRIT THOUGH YOUR TRAINING. NOT BE A KNOW IT ALL, FORMERLY PRIVELEDGED BEFORE THE PANDEMIC. NOW THAT IT IS REVOKED. DUE TO THE BORDER CRISIS. THEN SPAM APPROACHING LIKE A FOOL WHERE ALL YOUR SMV DRIED UP LIKE HER VAGINA (YOU)
HOW DO YOU KNOW ALL IS REAL?
THAT THE WINNER JOHN ELITE MINDSETS VS RSD TERMINATOR CONCEPTS LOSER MINDSETS MATTERS?
PROOF: One American black student, who went from one daygame course to another. He was delusional. Until I skyped with him to get rid of all his delusions. He started to practice in the mirror over and over until he leveled up due to the corpus callosum. Then he got laid with Elite 30. WINNER MINDSET
A DIFFERENT BLACK STUDENT GETTING LAID EVEN 2 IN ONE DAY. HE PRACTICED IN THE MIRROR UNTIL HE EXTRACTED THE LAYS UTILIZING SKILLS
YES- I WANT TO GET LAID, I WILL IGNORE THE FACT THESE GUYS ARE TALL BLACKS. BUT THEY FINALLY GOT LAID AGAIN DURING THE PANDEMIC SWITCHING TO SOCIAL CALIBRATIONS.