MY COMPANY IS FOR THE UNDERDOG MINORITIES, ALL THE GUYS WHO FELT THEY HAVE BEEN SCREWED BY POSITIVE STEREOTYPE DATING COACHES PRETENDING TO INVENT DAYGAME TECHNIQUES WHEN THEY ARE CLEARLY HIGHER VALUE FOR THEIR RACE AND SMV. OR EVEN IF THEY LOOK LIKE A CERTAIN RACE INCIDENTALLY
"To the disgruntled ones getting burnt by every other positive stereotype dating coach.

Here's to the negative stereotypes minorities. The short underdogs. The enlightened.

Here's to the ones who see the world differently.

They're the ones who like my inventions and innovations that get students getting laid.

They're the ones who push the human race forward for negative stereotype game.

While some may see us as the crazy outsider ones, I see enlightened daygamers

Because the people who are enlightened enough to believe that race, height, muscles matters and you have to adapt with compensation theory.

They can change the world with me and my mission to help 1.5 billion Asian men raise their SMV and 500k minorities are the ones who actually do.

JOHN ELITE, THE RELUCTANT HERO WHO NEVER THOUGHT HE WILL BE A DATING COACH.

17 YEARS IN THE GAME. BUT TURNS TO BE THE BEST DAYGAME COACH IN THE WORLD

"Think outside the RSD, Mystery Method, Simple Pickup, Justin Wayne, London Daygame box."
NEGATIVE STEREOTYPE MINORITIES FIRST WHO FELT SCREWED OVER BY THIS DAYGAME INDUSTRY FULL OF MARKETERS AND WOLVES
This is the stuff no one wants to tell you about the industry. The main reasons why you got no results from one dating coach after another. You can't transfer SMV, percieved race, height, muscles
My students are enlightened and really pissed off at the whole industry telling them looks don't matter, race doesn't matter, these guys are full of it.
YOU CAN'T TRANSFER DOWNWARDS, ONLY UPWARDS THE SKILLS FROM YOUR NATURAL STATUS OR RACE. LOOK AT THE TESTIMONIALS AND THEY WILL ALL BE WITHIN A CERTAIN RANGE. YET I GET THEM ALL LAID
Asian men are screwed and they don't even know it. I am going to take the fight to the society
Even other Asian dating coaches are screwing you over confining you to night game
I'M A SCIENTIFIC PERSON, I FIELD TESTED EVERY MAJOR DAYGAME SYSTEM IN THE WORLD. MOST ARE LEVELLING BULLSHIT THAT ISN'T TRANSFERABLE
A lot of my mindsets and daygame system is almost the same as Krav Maga. An Israeli army system I was trained in for 5 years. They used drills, exercises and you get attacked in the worst circumstances possible while your opponents are resisting. This was to save a small country using innovation to defeat their enemies.
It's really about the survival of my race
Anything that doesn't work for the shortest, lowest SMV Asian guy gets discarded
I'm a scientist, not an engineer. If I reverse engineered the game and I was a tall white, black or Latino looking guy, you wouldn't get any results.
I operate under testing it on the lowest SMV. Then
My company is against bigger companies since those companies are manipulative, Machiavellian and only cares about money, deceiving you and you keep falling for it
I am a sheep dog and the bigger companies like RSD are wolves. You go to one Wolf after another like Sheeps
Most of these wolves or other dating coaches has dark triad personality disorder. Sociopath, narcissism and Machiavelli manipulation. Antisocial personality disorder and delusional.
Asians are completely brainwashed by RSD. John Elite hates RSD more than anyone. You don't know why you are enslaved.
I left another company who's only goal was to make money and retire rich. Money is important for a war chest to fund my company. I want to earn it not though cult worship, or you living vicariously thought me because you lack and identity due to low self-esteem and high ego. I want to earn it by giving you the tools to get laid.
UNDER ANY CIRCUMSTANCES YOU ARE NOT HERE TO WORSHIP ME. YOU ARE HERE TO LEARN FROM AND, GET LAID AND I ADD YOU TO THE TESTIMONIAL HALL OF FAME. WHEN YOU GET LAID, IT HELPS MY BUSINESS AND I CAN HELP MORE PEOPLE.
MARKETERS, PRETENDING TO BE SHEEPDOGS, BUT ARE THE WOLVES THEMSELVES. ONCE THEY SELL OUT. MONEY ALWAYS GETS THROUGH THEIR HEAD
Your results matters, this company focus on you getting laid and becoming a testimonial
I really don't really care if I offend you or I'm too tough. I get you through the finish line. If you like me by the end of all of this, I haven't done my job right. If comfort got the job done, I wouldn't need to be here. Then again I wouldn't have 408 laid and pull testimonials. Tough love works
JOHN ELITE HAS A NO BULLSHIT APPROACH TO TEACHING MY STUDENTS, NO SUGARCOATING, NO POLITICALLY CORRECT POLICY
John Elite has the most students laid in the world for daygame. More than every daygame coach in the world COMBINED!
Just like Dan Pena students made the most money out of every other guru in the world
This is not a cult
You might not like me, or think my personality isn't like JT Tran. But you can't deny my student results in daygame. Daygame testimonials are nearly impossible for most daygame coaches playing a numbers game, SMVing it.
I'm not JT Tran, I am here to save my race, not sell out to money. If I make money, it is because I am giving you something of value. Getting you laid.
I'm not RSD i'm not a trained public speaker like them comforting you.
People like me because I am brutally honest. I don't even care about wearing a mask like them. I say it as it is.
I say things you don't want to hear but things you can't deny. This is the only way for you guys to get results through brutal honesty. Without brutal honesty, you don't have a properly starting line. You are starting way back and you won't even make it past the finish line that way.
JOHN TRAINS EVERY RACE AND ASIANS GETS NO SPECIAL TREATMENT FROM JOHN
Asian men are more fragile and if they got a kiss from a bootcamp they are happy. You are aiming too fucking low. I'm the worlds best daygame coach. You will pull on the bootcamp even if I have to make you do a lot of squats to adapt.
You need to raise your self-esteem or you will make ABCS of Narcissism very rich
You could do it, fix your fashion, social skills and personality
COMPENSATION THEORY IS EVERYTHING, ITS NOT ALL GAME, THAT IS A LIE THOSE MARKETERS MERCENARY DAYGAME COACHES PUSHES THEIR AGENDA ON YOU TO MAKE MORE MONEY
Once you get 20/35, you get laid very quickly. You compensate in areas you lack. Once you get over that line, you will get laid right away doing daygame. It's not a number game, but a game of value. A game of conversions, not volume. Once you have enough value
Even if you roughly have broken down the game into these 4 categories. Social skills and social calibrations is already 50 percent of the chart and can't be ignored
Most tall strong high SMV black looking, white looking or Latino looking will just use vibe or emotions with a very weak game. But for an Asian guy who is short and skinny, he doesn't have enough value.
In my company, improving the fashion maxing to raise the looks, along with hair. Plus social skills maxing.
Don't worry about the game part, it is higher than the entire industry. I spent 18 years in the game field testing everything. It really isn't enough if you only worked on that and vibed it if you are a short skinny Asian.
I teach a system called the Sexual connection. I discarded Direct game and Romance which are bullshit concepts of just SMVing it for a numbers game. Romance auto rejects you.
If romance worked, there will be more Asian or Indian daygame testimonials, not just one of each for other dating coaches. It doesn't work well. Yet I have non stop Asian and Indian daygame testimonials. Its more transferable.
MY STYLE OF GAME I TEACH IS IN FUNNELS
The first funnel is to get her on an instadate or walking to your pull location, or seduction location like your bedroom.
Incase she has to go home or you couldn't close the deal that day she will be funneled into Instagram. Which is more efficient than number closes if you know what to put for Instagram. Only my students knows. The daygame industry has not caught up yet. Text game is unreliable for negative stereotypes.
MY COMPANY BELIEVES IN LIFESTYLE GAME TOO AND USING SOCIAL MEDIA FOR DAYGAME. DAYGAME IS HUNTING BUT THIS IS BUILDING A FARM AND CAN RAISE YOUR STATUS SCORE
This is a secret style of game taught many years ago to John Elite that John ignored. But it works and being a high value person makes game way easier. Social skills is necessary
ULTIMATE ADAPTIVITY
STRATEGY = personality
The strategy you will use depends on your race, height and circumstance. A company I worked for before, used Earth. Stability, emotions, flirting teasing, romantic shit. Doesn't work for Asian men.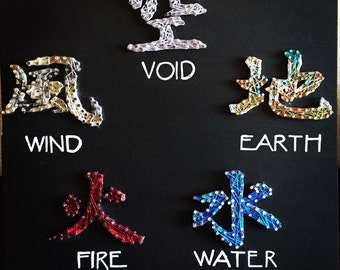 Asian men will need to use fire and that is why my Filipino students are superior to the other Asian students. They are aggressive and dominant without emoting or connecting like Earth.
Another black guy that created the Romantic Connection used water. Acting beta, but lots of touches. Which is like water, since water and flow or water can crash. '
Wind is like the naturals, a style I am using more lately. But Asian men can only use fire or the Sexual connection.
Void is a mixture of all the styles at the right time.
TACTICS = social skills and your game
Your tactics is based on Elite 30: From Hardcase To Hero and Elite Playbook concepts. On the bootcamp I teach you how to win tactically to keep her on the line explained in this video.
GROUND TROOPS (metaphorically speaking) = drills and exercises,
The techniques and pieces or components of the game. You don't just take action, spam approach and high volume it. It is a game of calibrations. You might not even have enough value to SMV it and spam approach. 
Every skill or piece can be scored out of 10. You might only be at a 1 or 2 right now. Even if you though you have high social skills.
Like Krav Maga I learned though drills and exercises until they are automatic. That's how I teach you.
JOHN ELITE IS THE COMPLETE 100% OPPOSITE TO RSD
If you find that is the best practices, then you make a list and you do the complete opposite. You become in the top 1% of the entire world. John Elite has more laid/pull testimonials in daygame than the entire RSD company combined. Yet his science is the opposite because John Elite isn't focused only on marketing first or creating a cult
IF YOU ARE ANGRY, WHY? IS IT BECAUSE YOU BOUGHT INTO FREE ADVICE AND  GOT BRAINWASHED?
HOW COME I JOHN ELITE HAVE MORE LAID TESTIMONIALS IN DAYGAME THAN RSD?
HOW COME YOU GUYS AREN'T GETTING RESULTS IN DAYGAME IF YOU ARE SHORT AND SKINNY SMVING IT? PLAYING A HUGE NUMBERS GAME OF MISCALIBRATIONS?
HOW COME THEY ALWAYS TRY TO COMFORT YOU? IS IT BECAUSE OF YOUR HIGH EGO CAUSED BY LOW SELF ESTEEM? IF YOU RAISED YOUR SELF ESTEEM, WOULD YOU WAKE UP FROM RSD'S BRAINWASHING?
ARE YOU HAVING AUTOMATIC SHEEP BEHAVIOR TOWARDS RSD BECAUSE YOU HAVE A WEAK SELF IDENTITY BECAUSE OF LOW SELF ESTEEM? YOU USE RSD AS A WAY TO MEET YOUR HUMAN NEEDS. CERTAINTY OF BULLSHIT CONCEPTS,
UNCERTAINTY, SIGNIFICANCE OF THINKING YOU ARE LEARNING SOMETHING USEFUL WHEN YOU ARE NOT,
UNCERTAINTY, BY TAKING MASSIVE CREEPY FLASH GAME ACTION
SIGNIFICANCE, CONSTANTLY MENTAL MASTURBATION, TAKING ACTION BUT NOT CLOSING IN DAYGAME
CONNECTION BEING AROUND OTHER MEMBERS OF A BROTHERHOOD OR CULT.
GROWTH, BULLSHIT SELF DEVELOPMENT
CONTRIBUTION, WHICH YOU DON'T CONTRIBUTE SHIT EXCEPT CREEP OUT WOMEN AND LINE RSD'S POCKETS
END GAME
The end game is to get away from a sociopathic, Aspergers like daygame ideas from other dating coaches and be all you can be. Having perfect social skills, having female friends, a lifestyle, using that to get more women. Basically rejoining the rest of the human race since most people uses social skills.
PUAs are broken people who are in their own purgatory and to some this is a self development therapy.
I'm going to help you aspire to be something better.
Imagine you dressed well, you dress like me, you get white women, Asian women looks away like vampires looking at the light. When they were just going after white men rubbing it in your face.
FOR ASIAN MEN IT IS TO PREVENT A SOFT GENOCIDE
Outside of California and Toronto, Asian men are treated like sub-human. I'm here to teach you to dress better so you can raise your self-esteem and lower your ego. To learn some emotional intelligence even if you can't empathize well.
If 1/5 Asian men won't procreate and 54% of Asian women will marry a white guy. Our race is so screwed and you guys didn't even know how everyone is screwing you over because of your dress so bad, have no self-esteem.
It's like the lower class, middle class, and upper wealthy 1%. You are the lower class and you don't even know how you got there. You thought RSD was your friend. But you all quit day game afterward and stick to night game.
You deserve better. If we all can get my daygame technologies to every Asian man. We wouldn't ever need a second daygame system and we can reverse the soft genocide that is happening to us. Daygame is the answer, you need to be visible. Not hidden in a night club with down to fuck women where you don't need social skills or emotions. Just social calibrations in body language and some low level filter game.
We deserve better. We deserve better. You guys deserve better than to be taught by tall strong handsome Asian daygame coaches which uses their looks, height to compensate for their lack of social skills. Which in turn they don't have daygame testimonials.
The end game is a complete overthrow of the system that is enslaving you.
LOCATION OF MY COMPANY
For bootcamps, my company is in Vancouver British Colombia Canada. A lot of my clients flies out from every part of the world to train with me. I get a lot of United States students though.
Most local daygame companies don't last, they don't adapt and they are just simply not remarkable enough. It doesn't have enough student results. Vancouver is very hard, you need perfect social skills and high SMV.
This is a place most RSD victims comes to die in a few weeks. Then burn out because they have no value and social skills.
This was the reason why fashion, boosting height, social skills maxing was so important. There is no mercy and I am forced to go for the toughest women here above my looks scale and survive daygame. But it's getting harder every year, so that is why it is so important the students understand.
Romance doesn't work in Vancouver either. So I call my daygame system The Sexual Connection.
DON'T THINK INSIDE THE BOX, THESE LINEAGE WILL KILL YOUR DAYGAME RESULTS AS AN ASIAN
MYSTERY METHOD
RSD
LONDON DAYGAME
SIMPLE PICKUP
JUSTIN WAYNE OR ANYTHING WAYNE I DIDN'T TEACH
You can't submit to someone when I have more students laid in daygame than all of them combined. Look at the student results. Choose wisely.
HERE IS MY CONCEPTS PAGE, IF YOU WANT TO KNOW WHAT KIND OF GAME I TEACH
-John Elite
Links to my old pages so I don't forget.
https://johnelite.com/online-services/