I COULDN'T FIT EVERYTHING INTO ONE PART BECAUSE THESE PEOPLE ARE LIKE CANCER. SO I HAD TO MAKE A PART 2, LISTEN UP
So in part 2, the advice I would give them is feel no emotions. I would try to make this quick because I am off track. I want to help people, but I also want to talk a lot about other issues and things people find more valuable. This blog post might help one or two people who are struggling with the black pill
IMAGINE THIS BOX OVER HERE IS ALL YOUR EMOTIONS, OR DIFFERENT PIECES. THEN YOU HAVE TO TURN IT ALL OFF ONE AT A TIME, HOW DO YOU DO THAT? IF YOU ARE A CANCER AND YOU ARE BLACK PILLED?
If all of these represent one emotion, then turn them all off for a while.
It is kind of like fasting, where you don't eat where your body recovers from overly digesting food.
SECOND YOU HAVE TO LEARN HOW TO ACT. ACTING WILL HELP, ONCE YOU TURN OFF ALL THE EMOTIONS, YOU CAN START TO ADD EMOTIONS THAT LOOKS AND FEEL POSITIVE
If you don't fix the emotions and learn how to act. Your depression and smile will look like this. This Yao Ming sort of expression. Happy sad.
Smile one millimeter at a time. Don't force it or you will Yao Ming it
It might take a few days just to move it a bit. It will feel sad on the side of your lips and it feels like you are forcing a garage door open.
YOU SHOULD AUDIT EVERY SINGLE AUTISM TRAIT YOU HAVE. IT ISN'T ALL ABOUT LOOKS, BUT IT IS ALL ABOUT HOW AUTISM SCARES THE LIVING SHIT OUT OF WOMEN
IMAGINE HE IS AUTISM OR YOU BLACK PILLERS AND THAT IS WOMEN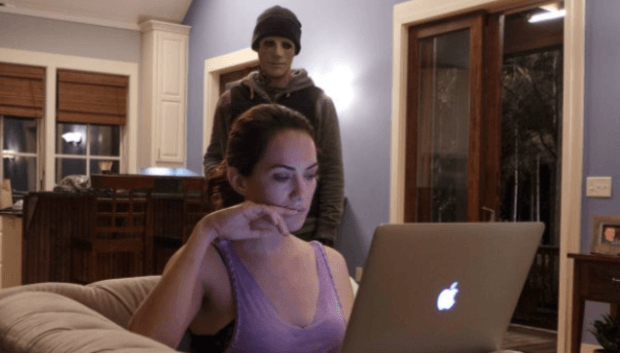 START WATCHING T.V SHOWS AND SEE HOW NORMAL HUMANS COMMUNICATE
For my Indian student who doesn't understand subculture. He is forced to watch this show until he can get the emotional context of what they are saying. He is literal
They aren't being literal. Since these black pillers are one level below impossible cases. They can't read facial expressions.
They are 99% opposite
NEUROPATHWAYS ARE LIKE A TREE, IT ONLY GROWS UPWARDS LIKE MY STUDENTS GETTING RESULTS. BUT IT GOES DOWNWARDS AND BUILD GOOD ROOTS. BUT IF YOU LISTEN TO BLACK PILL STUFF, ALL MY IMPOSSIBLE CASE STUDENTS GOT IN THEIR HEAD THIS SHIT, THEY FIND IT HARD TO GET LAID
BLACKPILL IS A DEAD TREE
A lot of these black pillers didn't disagree with me they had autism. They might start to realize that maybe it isn't the looks entirely. I'm sure some of these girly men have narrow shoulders like a girl and they hunch and have a dead fish cancerous vibe. But they didn't realize
The most dangerous thing is to poison the soil, with these black pill ideas. Whoever is consuming this bullshit for my hardcase or impossible case students usually gets laid before with my coaching to never getting laid again. It's banned for any of my students. It is as big of cancer as Islam. Backwards thinking. You think I'm scared of you fucks saying this. I'm much more alpha, you don't even intimidate me the slightest. They are the ones stabbing everyone in London. That's what happens when you consume evil. The universe likes that you guys believe in one god, but not when you believe a human who's roots and trees doesn't bear good fruit.
Second thing is the black pill ideas. They can't get any of their peers laid in daygame. They have to go through a huge volume of approaches because their autism is turning off women. So they believe in their looks theory, confirmation bias when they never realized it was their autism.
Their idelology reduces your believability in yourselves. Without believe in yourself the dead fish Resident Evil 4 vibe grows. The qualities of a cancer or autism that turn women off will show up in your timidity and your voice. Plus the anger.
IF ALL THIS TIME IT WAS JUST AUTISM ALL ALONG, IT WAS THE CANCER. ALL THEIR LOOKS SMACK, DICK SMACK, LOOKS MAX THEORY, THEIR THEORY ABOUT WOME ARE HALF TRUTHS, THEY ARE IGNORING THEIR OWN CANCER. MAYBE ITS TIME TO LOOK IN THE MIRROR AND CALL YOURSELVES OUT.
Even if you boost your looks it wouldn't be enough. Fix the tumor vibe first. Women are scared of autism more than your looks…
If it isn't looks, while height, wide shoulders matter. Do the math, if it is emotional problems and autism and zero social skills.
If you have to get to 20/35… How is even having 10/10 looks going to help?
LETS DO THE MATH BEFORE BLACKPILLERS DISMISS IT. LETS SAY YOUR LOOKS ARE 10 ON THE ABOVE CHART. BUT ON THE GAME CHART, YOUR SOCIAL SKILLS ARE ZERO, AUTISM, ASPERGERS, BODY LANGUAGE IS 0, HUNCH. EMOTIONAL INTELLEGENCE IS 0, DEAD FISH VIBE, CANCER. SO THAT'S 3 ZEROS IN A ROW. SO NO MATTER THE GAME. UNLESS ITS ABOVE 1/10, EVEN IF YOUR LOOKS WERE 8/10 AND YOU WERE WHITE. MONEY IS AT 0 MOST OF YOU CAN'T MAKE ANYTHING WITH AUTISM. MOST OF YOU BARELY CAN HOLD DOWN A JOB AND DOES THE MINIUM.
LETS SAY SOME OF YOU ARE WHITE. GREAT, SO THAT'S 18/20. BUT THE GAME CATEGORY DOESN'T EVEN REACH 2/10 TO PASS THE LINE OF FUCKABILITY… 
MAYBE ITS NOT THE GAME YOU GUYS NEED TO BOOST. RED PILL COACHES ARE AUTISTIC SOCIOPATHS TOO SMVING IT.
Even I called out redpill
If you guys were smart, I would put everything into fixing the emotions first
Meaning turn off the parasite dead fish cancer vibe first. You might raise it by 1 point.
Then afterward, work on social skills. Compared to the t.v show friends, you can't even socialize.
It doesn't even sound the same. Not even Elliot Rodgers can because he gets timid and his autism and cortisol exactly as I mentioned is out of control. The same, how did I predict this?
That is what turns women off the cortisol and stress hormone.
Elliot Rodgers is decent looking, even better looking than me. His hair sucks and fashion.
Don't you see? I already cracked the code? I gave out an algorithm for you black pillers to work on.
You guys don't even know what social skills are, it is like an eskimo and explaining to them what is a city…
YOU DON'T KNOW WHAT YOU DON'T KNOW. 
NOW YOU KNOW
-John Elite