THE VERY FIRST THING YOU NEED TO DO WHEN YOU ARE A BAD STUDENT OR GOOD, BUT IN THIS CASE BAD FOR THE HALF-LATINO 3MP STUDENT IS TO RAISE THE STAKES.
THE FIRST STUDENT IS THE HALF LATINO STUDENT. IF HE DOESN'T DO HIS APPROACHES… MENTALLY SHUTS DOWN HE DID 500 SQUATS
FOR HIM THE PAIN AND PLEASURE PRINCIPLE… IT WAS MORE PAIN TO APPROACH THAN NOT APPROACH.
IF I MAKE IT MORE PAINFUL TO NOT APPROACH, HE WILL APPROACH BEFORE THE NEXT WEEK SINCE HE WILL THINK OF THE PAIN OF NOT TAKING ACTION
SOMETIMES THERE IS NO AMOUNT OF WORDS YOU CAN USE. THE NICER YOU ARE, THE MORE ENCOURAGING IT DOESN'T DO ANYTHING AT ALL IF HE IS ACTING LIKE AN UNTEACHABLE CASE
THE SECOND THING WAS THE NEW INDIAN STUDENT FOR 3MP IF HE DIDN'T DO THE MINDSET PLAYLIST, HE WOULD NOT BE ABLE TO JOIN.
HE DID A GREAT JOB WITH THE PLAYLIST. VERY DETAILED BEYOND JUST 10 THINGS.
HIS MINDSET IS GROWING, EXPANDING HIS WAY HE SEES THE WORLD
IN THE PAST EVERYTHING WAS OUTSIDE IN… NOT INSIDE OUT. BUT AS THE INFLATION HAPPENED, THE 5 MINDSETS AND GRIT BECAME MORE IMPORTANT. BUT IN THE PAST IT WAS ALL OUTSIDE IN FIRST BEFORE INSIDE OUT. BUT ITS NEVER INSIDE OUT…
THIRD THING WAS THE CHINESE MILLIONAIRE STUDENT. WHEN HE WAS ON THE ASIAN ISLAND BEFORE, HE HAD TO GET THOSE LAYS IN THE FIRST TIME. I TOLD HIM TO STAY. BUT THE NEXT TIME THERE WAS NO STAKES, HE DID WORST…
HE HAS ALREADY PROVEN HIMSELF. HE GOT LAID ON THE FIRST APPROACH IN BERLIN. BANGED A LOT OF WOMEN
IT DIDN'T MATTER HE BEAT HIS FRIENDS ANYMORE
BUT HE DIDN'T PERFORM AS WELL AS LAST TIME… EVEN IF HE WASN'T TRAINED MUCH. HE STILL DIDN'T RAISE THE STAKES TO DO OR DIE KIND OF THING.
THIS OTHER CHINESE STUDENT BET HIS ENTIRE LIFE ON ME. IF HE DIDN'T GET LAID, HE WOULD OF COMMITTED SUICIDE. ORGINALLY I DIDN'T WANT HIM TO JOIN. BUT HE COMPLETED THE MINDSET PLAYLIST.
THIS COULD OF GONE REALLY BAD. HE WAS A RSD VICTIM, SEEN MOST OF THEIR COURSES.. IT DIDN'T WORK FOR HIM.
HE TOLD ME HE WAS GOING TO END HIS LIFE IF HE DIDN'T GET LAID HERE SINCE HE WAS A VIRGIN WELL INTO HIS LATE 20'S.
I TOLD HIM IF HE DIDN'T FINISH THE MINDSET PLAYLIST HE COULDN'T JOIN. BUT HE STILL DID IT IN ONE DAY LIKE THE INDIAN PERSON. NOW HE LOST HIS VIRGINITY, GOT A GIRLFRIEND IN THE STATES, EAST SIDE…
THE SECOND THING THAT IS THE OPPOSITE IS CALLED NO STAKES PRACTICE. (NO CONSEQUENCE PRACTICE WHICH THE ENTIRE DAYGAME INDUSTRY DISMISSES)
IT MEANS NO CONQUENCE PRACTICE WHERE YOU CAN LEVEL UP. WHICH MEANS ITS NOT JUST APPROACHING OUT THERE. ITS GETTING THE SKILLS DOWN WITH A MIRROR AND APPLYING IT OUT THERE
MY STUDENTS DO A LOT OF DRILLS AND EXERCISES
I WAS USING THE GARDEN CONCEPT TO EXPLAIN TO PEOPLE BETTER WHAT I MEAN. LET ME COPY THIS FROM THE FRONT PAGE.
IMAGINE IT IS LIKE GROWING A SEED IN 7 POTS TO CREATE A PLANT IN YOUR HOME.
THEN YOU PLANT IT OUT THERE IN YOUR GARDEN. WHEN THE PLANTS COVERS ENOUGH AREA, YOU GET LAID IN DAYGAME.
IMAGINE THERE ARE 7 PLANTS THAT COVERS SOCIAL SKILLS, SOCIAL CALIBRATIONS, EMOTIONAL CONTROL. GAME. THE REST IS LOOKS, MONEY, STATUS
These skills you learn here can be applied to every area of your life
For getting a new job,
or a RAISE even during the INFLATION,
even with your SOCIAL CIRCLE increasing your status
making new friends without being socially impaired
BUT MOSTLY FOR DATING OR BANGING WHITE WOMEN IN DAYGAME…
getting your dick wet…
OUT OF THE 7 POTS OF PLANTS, THESE ARE THE 4 BIG ONES. BUT FOR MY STUDENTS MAINLY FOCUS ON SOCIAL SKILLS, SOCIAL CALIBRATIONS, EMOTIONAL CONTROL NOW.
BEFORE THE PANDEMIC YOU COULD OF HAD BIG PLANTS WITH HIGHER SMV AND JUST USE GAME. YOU JUST HAVE TO MASS APPROACH CALLING IN VOLUME. NOW YOU CAN'T. EVERYONES LAID TESTIMONIALS FOR DAYGAME IS DRYING UP EXCEPT MINE WHICH HAS DOUBLED OR TRIPLED…
If you disagree with me, they have like less than a handful of laid testimonials or two…
HOWEVER THE 4 PLANTS CAN BE LEVELLED AT HOME. SOCIAL SKILLS, SOCIAL CALIBRATIONS, EMOTIONAL CONTROL AND GAME
But you must build the habits otherwise the plants won't grow if you start skipping so many days of practice
My students practice in the mirror, use audio equipment to record their practice,
gets feedback
but practicing correctly on a daily basis means automatic lays as their skills sprouts
You have to maintain the skills or the soil will die and the plant will wither out if you tried to gamify everything
You may win for a while, as the plant is taller, but at some point it will catch up to you if you don't hard reset your brain get over your narcisissm, then your skills and results in daygame will leave you
THEN YOU TAKE YOUR SKILLSET OUT THERE AND SEE IF THAT SURVIVES IN THE GARDEN… IF THERE ARE ENOUGH VOLUME OF PLANTS, OR 20/35… YOU AUTOMATICALLY GET LAID. THAT SIMPLE
SOCIAL SKILLS, SOCIAL CALIBRATIONS, EMOTIONAL CONTROL = 7.5 POINTS.. WHICH IS HUGE…. COMPARED TO 2.5 GAME
IF THE PLANTS SURVIVE IN THE GARDEN OR YOUR SKILLSET… THEN IT IS AN AUTOMATIC LAY…
When I say out there, I mean you take the skills you levelled up at home then apply it out there
you just collect the lay with ease when the garden grows big enough.
If it doesn't, you can't take the potted plants from the inside.. to the outside and grow it.. the it will die.
Its that simple, why my students can't stop getting laid in daygame
Of course if you don't maintain or water the plant as it grew or sprouted, then it would die..
if you did take care of it, then not only does is sprout off the ground, it starts to grow bigger
but if you stop taking care of it, the plant and soil can dry out.
This water, germinating, growing the plant is not taught in this daygame industry since everyone wants to use game tactics from people with more bigger plants than you have..
plus they are status maxing using alcohol new delhi grape game.. wrestling with drunk women, or other game crutches..
The truth is my students have such low SMV that they need to rebuild their skills in other areas otherwise it isn't enough…
IF YOU WANT TO BE LAZY, NOT PUT IN ANY WORK TO LEVEL UP. YOU WANT TO APPROACH, USE VALIDATION NON STOP, GAME TACTICS. OR ALCOHOL THIS IS NOT THE PLACE FOR YOU..
For I train winners.. people with GRIT, the right mindsets, mentally tough people who are committed
Once you transform your garden, you get an automatic lay
WHEN YOU GO THROUGH MY SAME DAY LAY TRAINING CLICKING THE RED BUTTON, SIGNING UP… ALL POTENTIAL STUDENTS ARE GIVEN A MINDSET PLAYLIST TO FINISH WRITING DOWN 10 THINGS PER 25 VIDEOS.
TO UPGRADE THEIR MINDSET BEFORE THEY ARE ALLOWED TO EVEN START TO GET COACHED BY ME.
IF YOU ARE TOO LAZY, YOU FILTERED YOURSELF OUT. I DON'T WANT YOUR MONEY, GO STARVE TO DEATH DURING THE INFLATION. I CAN'T SAVE EVERYONE..
GET MY FREE 1.5 HOUR SAME DAY LAY TRAINING TODAY!
WHATS IN IT FOR YOU GROW YOUR PLANTS AT HOME, THEN BRING IT OUT THERE IN YOUR GARDEN TO GET THAT LAY WITH A TRAINING METHOD THAT IS LIKE A MILITARY. DRILLING IT DOWN AT HOME, THEN USING IT OUT THERE
This is a new opportunity to level up your skillset which no other dating coach will teach you this way
no other dating coach will yell at you, or punish you if you are off the line
no other dating coach will risk even offending you as they take your money giving you game hacks like alcohol and wrestling with drunk women
Or status maxing when you don't have their same status.
when you leave their training you get no results…
This half Vietnamese and Chinese student mostly just worked on his social skills, social calibrations, white washed tonality for emotional control in the 3 Months To Proficiency program and he got laid from it. Then finger banged another separate woman from Toronto..
This student was stuck in dating before…
he was an Asian with an Asian girlfriend he broke up with
all he did was go to night game with his Asian friends
he thought hey they muscles and sometimes bangs Asian women (nobody cares)
he thought what was wrong with him?
He trained under me for 3MP, he signed up right away
He practiced Kaizen, then in 2 weeks..
he bangs a white girl in daygame in Toronto…
YOU MAY ASK, HOW IS THIS DIFFERENT THAN EVERYTHING ELSE YOU HAVE SEEN IN DAYGAME?
THE PUA SAMURAIS LIKE TO SWING THE BIG GAME SWORD WORTH 2.5 POINTS… THATS WHY THEIR PLANTS DIE. THERE IS NOT ENOUGH SKILLS OR WATER TO GROW THE PLANTS OR SKILLS
THEIR SKILLS DRIED UP WHEN THEY ARE ONLY DEPENDING ON GAMEY GAME TACTICS… THEIR MYSTERY METHOD AND RSD SHIT DOESN'T WORK DURING THE INFLATION…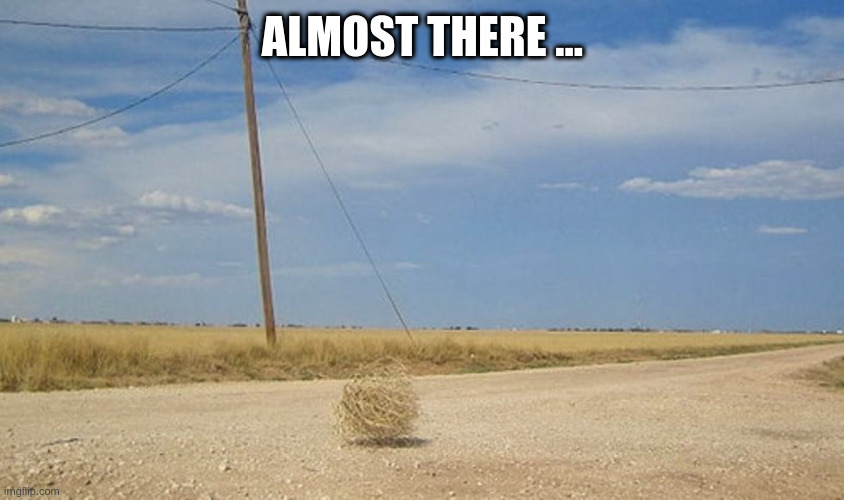 EVEN HIGH SMV DATING COACHES WITH ZERO SOCIAL SKILLS, ZERO SOCIAL CALIBRATIONS. JUST USING GAME TACTICS AND SOME EMOTING STUDENT LAID TESTIMONIALS ARE DRYING UP. IT DOESN'T WORK ANYMORE SINCE THEIR LAID TESTIMONIALS ARE ALL GONE..
In the past their plants were bigger than yours.
But during the inflation they aren't watering it
in the past they could of got away,
not anymore…
ON TOP OF THEIR SMV HEIGHT, ARMOR, STRENGTH, RACE HIERACHY FOR VALUE
NINJAS HAS NO SMV,
THEY ONLY HAVE SKILLS.
SOCIAL SKILLS, SOCIAL CALIBRATIONS WORTH 5 POINTS.
BUT TO GET THOSE 5 POINTS, YOU HAVE TO LEVEL UP FOR 21 DAYS.
NINJA STYLE OF DAYGAME WATERS THEIR PLANTS, THEN BRINGS IT OUT THERE IN THE GARDEN..
UNLIKE SAMURAI WHO JUST WATER THE GAME PLANT ALREADY HAVING BIG PLANTS OR THE BIG GAME SWORD WHICH DOESN'T WORK ANYMORE WITHOUT GAME CRUTCHES LIKE STATUS MAXING OR ALCOHOL WRESTLING WITH DRUNK WOMEN…
When people say it is all game, they are only talking about 2.5 points, or watering the same plants
that is why you are always stuck, always come up short because you didn't build enough of your garden at home to bring it to your metaphorical garden
WHILE THE SAMURAI STYLE MIGHT SEEM LIKE A SHORTCUT,
IT IS NOT.
IT IS THE LONG CUT.
THE SHORTCUT IS THE NINJA STYLE CAUSE OTHER PEOPLE WHO ARE LOW SMV RSD OR MYSTERY METHOD STYLE VICTIMS USES THE SAMURAI METHOD
THAT IS WHY THEY REINFORCE A LOT OF BAD HABITS
THE NINJA STRATEGY IS THE ONE ON THE RIGHT. THE SAMURAI STRATEGY IS ON THE LEFT. THIS IS WHAT LED ME TO 558 LAID/PULL TESTIMONIALS WHEN THEY ONLY HAVE A FRACTION OF MINE
THE SAMURAI HAS BIGGER PLANTS, BUT THEY SAY ITS ALL GAME, OR 2.5 POINTS. YOU TRADE ONE 2.5 POINTS WITH ANOTHER 2.5 POINTS FOR MORE AUTISTIC GAMEY GAME SHIT. YOU DIDN'T HAVE ENOUGH VALUE SO YOU HAVE TO BUILD IT AS A NINJA
THOSE POINTS FOR SOCIAL SKILLS, SOCIAL CALIBRATIONS WORTH 5 POINTS.
THEY ARE LEVELLED UP FOR 21 DAYS TO 30 DAYS IN A ROW LIKE A NINJA PRACTICING
I MEAN FOR RSD VICTIMS THEY HAVE SPAM APPROACHED FOR 6+ YEARS WITHOUT GETTING LAID IN DAYGAME
SELF PROCLAIMED HIGH LAYCOUNTS GUY APPROACH ANXIETY METALLY CHALLEGED ONLY GOT 1 LAID TESTIMONIAL WITH A NEGRO WITH AN ASIAN WOMAN… OUT OF 300 PEOPLE
THEIR SECOND CHALLENGE ONLY GOT 2 PEOPLE OUT 700 PEOPLE LAID…
IT PROVES THAT THE SAMURAI STYLE IS JUST FOR THOSE WITH HIGHER SMV…
CAUSE TWO OF THOSE PEOPLE WERE A MUSIC PRODUCER, THE OTHER IS A DJ WITH STATUS MAXING…
MY STUDENTS WHO DOES TOO WELL. THEY THINK THEY ARE A GOD. THEY STOP LISTENING TO ADVICE, GET ARROGANT. TREAT ME AS AN ADVISOR. THEY GO FROM THE RED EYED GEAR, BACK TO GETTING HUMBLED AS THEIR GARDEN DIES CAUSE THEY WANT TO BE THE SAMURAI SMVING IT..
They have no results before in daygame in the depressed gear
they start getting lays, lower self gear
Then they get epic lays.. stuff nobody seen before, amazing stuff then laser shoots out of their eyes.
they burn out their laser at a certain point not listening to my advice.. then game over
Usually without my help it would be years they won't get results and retreat back to night game or Tinder.. or something else.
They were shooting lasers so hard out of their eyes, they have to be humbled by failing
Sure narcissism helped them get 3 lays or above in a row.. some epic lays
Then after so many more their narcissism once considered to be confident
all of their emotions shuts down completely, any humanity, total zombie, they become unrelatable…
Remember there is nothing I didn't give you. It wasn't your results. I grew your plants.. you thought it was all you as your big plant starts drying out…
THE SAMURAI WAY IS THE OF A SLOW DEATH
The overall strategy is to build the plants and to bring it out there in the garden
but if you don't maintain your skills, the plants will die
you have to start all over
this is the fastest way..
YOU ARE SAYING I HAVE TO ACTUALLY WATER THE PLANTS, MAKE IT GROW THEN BRING IT OUTSIDE TO THE GARDEN, GROW IT ENOUGH TO SUSTAIN THE SKILLS TO GET THAT LAY? YUP
DAYGAME STUDENT RESULTS DRIED UP FOR OTHER DATING COACHES…. SO THEIR WAY NO LONGER WORKS DURING HTE INFLATION
WHO CARES ABOUT THE LOCKDOWN PERIOD WHERE IT IS EASIER WITH SOME SKILLS
THEN THE VARIANTS GOT A BIT HARDER BUT IT WAS A VIRUS ISSUE, PANDEMIC
NOW WITH AN INFLATION THE ENTIRE DYNAMICS WITH WOMEN HAS CHANGED FOR THE SURVIVAL AND REPLICATION VALUE
TO LEVEL UP YOUR SKILLS FIRST IS COMMON AMONG THE NAVY SEALS, MMA, PUBLIC SPEAKING, EVEN WORKING AT ANY JOB GETTING TRAINED FIRST. DOCTOR, EVERYONE… EXCEPT DAYGAME
GAME IS NOT THE SOLUTION. ITS ONLY ONE PLANT OF THE MANY.
ITS ALWAYS OUTER GAME FIRST, NOT INNER GAME. BUT SINCE THE INFLATION, LIKE THE NAVY SEALS HELL WEEK. IT IS SO TOUGH THAT IF YOU DON'T HAVE THE RIGHT MINDSET OR GRIT.. ITS NOT MINDSET, ITS MENTAL TOUGHNESS, THEN YOU ARE FVCKED'
THE INDIAN STUDENT COMPLETED THE MINDSET PLAYLIST. LIKE THE BLACK STUDENT HE WAS COACHABLE AGAIN…
I DIDN'T RECOGNIZE HIM WHEN I TALKED TO HIM ON THE PHONE, SINCE HE WAS SO COACHABLE.
THE LAY HAS TO COME AS FAST AS HUMANLY POSSIBLE. HE WILL DO WHAT I SAY, STOP THINKING ABOUT IT. HE WILL THE EFFECTS THEN HE WILL KNOW THE CAUSE.
FOR THE PEOPLE I HAVE TURNED DOWN LATELY FOR MY TRAINING. ITS NOTHING PERSONAL. IF YOU AREN'T COMMITED. I DON'T WANT YOU HERE. THIS IS THE NAVY SEALS OF DAYGAME. NOT FOR THE WEAK. I KNOW IT MAKES NO SENSE, BUT I DON'T NEED YOUR MONEY. IF YOU AREN'T WILLING TO BE COACHABLE
I don't want to deal with a pain in the ass types..
Sometimes no amount of money will be worth it if you aren't coachable, can be a laid testimonials
I know for some of you I did say on the phone you don't have what it takes..
For others who has it, some GRIT..
I let you join.
Free training https://johndole7431.wixsite.com/webinar
SUBSCRIBE TO MY YOUTUBE CHANNEL NOW:
https://www.youtube.com/channel/UC2lIa5vJrEx8nBOA90hfIMA?sub_confirmation=1
My site: https://www.johnelite.com
My Second High Tech Site: https://www.johnelitedating.com
Outer Circle Facebook Group: https://www.facebook.com/groups/2825576531002678
3MP: https://johnelite.com/2014/12/01/3mp/
Elite 30: From Hardcase To Hero: https://johnelite.com/2014/09/01/elite-30/
Elite Playbook: https://johnelite.com/2014/11/01/elite-playbook/
John Elite Bundle: https://johnelite.com/2019/04/04/bundle/
John Elite Bootcamp: https://johnelite.com/johnelitebootcamp/
Kaizen: https://johnelite.com/kaizen/
John Elite Access: https://johnelite.com/john-elite-access/
Free Course: https://johndole7431.wixsite.com/website
Contact Me: (ask which courses gets you laid the fastest) https://johnelite.com/contact/
RESULTS FIRST.. (EVERYTHING ELSE IS IRRELEVANT)
The world will get tougher for daygame as we enter a recession soon.
But I am John Elite, the only daygame coach getting non stop laid testimonials when its drying up or non existent like ABCS of low self esteem…
This entire year they had 0 daygame laid testimonials
other asian dating coaches loves to suck off night game with less value and points
Incase Putin gets over zealous, just get a hazmat suit and some iodide tablets..
life goes on…
My system will adapt
-General John Elite
P.S, the dumbest thing is like oh I identify with this coach or that.. (what the fuck does identifying has to do with anything? I identify as being white, but i'm not.
So look at the laid testimonials, that is your potential results.