COMMON AMONG ASIANS, ALSO INDIANS, NOT JUST ASIANS
WHEN WE THINK ABOUT A LACK OF FACIAL EXPRESSIONS, ALMOST ALL OF US THINKS ASIAN MEN….
Does emoting make or break you, not really… as much as other dating coaches wants to think, usually almost always black washed ones like Justin Wayne….
Yet he got only 10 laid testimonials, most of which aren't even students or negros… it doesn't evenmake any sense does it. But mostly instructor, one token Asian who got married… just one
That Asian was good looking… most likely living in New York. Before the pandemic, New York might be one of the more easier places for whites, some negros and maybe taller good looking Asians before the pandemic with barreled chest, muscles, height, looks…
UNRELATED, BUT ASIAN STUDENTS DOESN'T NEED TO HAVE A LOT OF FACIAL EXPRESSIONS FOR MY STYLE OF GAME. JUST SOCIAL CALIBRATIONS, EITHER SOME HEIGHT, V SHAPED BODY, LOOKS PERFERABLE, SINCE ASIANS ARE THE ONLY RACE THAT CAN'T STATUS MAX. THEY NEED TO LOOKS MAX. ALSO SOCIAL CALIBRATIONS MAX… HE DIDN'T EVEN LEARN THE GAME…
CHECK OUT THIS VIDEO IF YOU HAVEN'T ALREADY, ITS REAL TALK….
Real talk is a term black people use for no filter, just speaking the truth, as they say just facts!
people doesn't want to hear half truth shit, people wants real talk.
No other dating coach in the world will do it, they will tell you some element of half truths when they say it is mostly game….
Well this student didn't use any so called game tactics.
I'm enjoying the sound of this microphone, but I can't stand the word Shure on it.
Its the same company as Joe Rogans mic, but a cheaper version, but it doesn't mean they should write a giant SHURE on it….
ASIANS ONLY HAVE A FEW FACIAL EXPRESSIONS, ONE IS AN ASIAN POKER FACE. THE NEXT ONE IS A BETA SMILE, THE NEXT ONE IS LIFTING THEIR EYE BROWS. THAT'S IT
The Asian beta smile
Here is the Asian poker face…. nobody knows if he is angry, sad, depressed, concerned, nobody knows. Certainly not me and i'm Asian…
The problem is nobody even knows what the fuck he is even trying to communicate… so people ignored him
All we know is he is a socialist commie scumbag….
Now this country has turned full on socialism… your hyper inflation isn't just a bit. But it is a lot.
FOR MY INDIAN STUDENT ALSO HAVE THEIR OWN FORM OF A LACK OF FACIAL EXPRESSIONS…
At least for my students, for some unknown reason, their faces doesn't move at all, but there is a frown at the same time
INDIANS HAVE AN UPSIDEDOWN SMILE THESE DAYS WITH A FROWN, THE ASIANS HAVE NO EXPRESSIONS
MY RECENT FILIPINO STUDENT ALSO HAS THIS TOO BUT HE WAS PRETTY GOOD AFTER HIS THIRD APPROACH. BUT NEEDS TO GET RID OF THIS FROWN SMILE. MOST OF THE INDIAN STUDENTS HAVE THIS EXACT EXPRESSION WHEN THEY SMILE. ITS OFFPUTTING, THEY WON'T EVEN RECOGNIZE THAT IT IS INCONGRUENT…
I'LL BE THE FIRST TO IDENTIFY THIS, BUT MOST INDIAN STUDENTS HAVE THIS KIND OF FROWN, BUT ITS LIKE AN ATTEMPT AT A SMILE, BUT THE FROWN PULLS THE SMILE UPSIDE DOWN….
For all the years of mental abuse, this happens from their parents
That is a reflection of lower self esteem,
They tend to be more autistic, emotional, over sensory perception, upset.
THEY WEAR THEIR TRAMA, DEPRESSION ON THEIR FACE
Over the years that gloomy feeling will be there, will be imprinted onto the face. Using that facial expressions will trigger that emotional state…
It isn't called emotions, since emotions are identifiable. It is just butthurt feelings, being a snowflake. They don't have empathy, or guilt… those are emotions. The just have butthurt feelings
Most of my Indian students will admit to this. It is something they live with, they can't connect with women on any level. Emotions are foreign, but feelings is not.
Their feelings is akin to putting your hand on the stove, it feels painful. Sort of like when they get triggered. That is a feeling, not an emotion they are emoting
THEY SAD PANDA WOMEN, WITH THEIR DEPRESSED SNOWFLAKE CUNT VIBE
Sometimes people can't help it, especially if you get older, the face muscles will pull that downwards creating that effect around the mouth.
It is worst if it happens early since it takes at least 21 days to form a new habit
Most Indians once they pump their state, won't do the habits, so this wouldn't change.
The most they can do is pump the state 3x at most, then they will never ever do it again since all they think about is value stacking, game tactics, not any sort of hard work.. lazy.
IT FEELS LIKE A GARAGE DOOR, BUT IT DOESN'T MOVE PROPERLY LIKE ITS JAMMED WHEN YOU MOVE IT, IT JUST MOVES A BIT AT MOST
MOST PEOPLE OVERATE HOW WELL THEY EMOTE. ASIANS FEELS LIKE THEY HAVE THIS EMOTIONAL STORM ON THE INSIDE. BUT THAT DOESN'T EVEN COME OUT PROPERLY
You might feel there is charm, charisma or some mental bullshit… but that doesn't mean you actually show it on the outside.
All those emotional storms, has 0 effect on the outside, BUT YOU ARE INCONGRUENT AS ANDREW THE SOCIALIST YANG…
IT TRIGGERS A LOT OF NEGATIVE FEELINGS, YOUR TRAUMA IS STUCK ON YOUR FACE
YOU CAN ONLY MOVE ONE CM UP AT MOST.
It does not move 2cm at all, or 3cm
I call this gear one, gear two gear 3.
Sometimes you need to have a combination of the right gears to look totally natural.
THE NEGATIVE FEELINGS CAN BE ANCHORED TO YOUR FACE
Whenever you sad panda or frown… you will notice you will get more depressed again
I HAVE NOT DONE RESEARCH ON HOW EMOTIONS CAN BE STUCK TO YOUR BODY OR FACE, BUT THAT IS SOMETHING TO CONSIDER.
If that is the case, there must be a way to remove the emotions from your body. This is something I am interested in exploring further
IF YOU DON'T FIX THIS, YOU BECOME INGRUGENT
You might not care or even realize it, but women do care.
You rather not having an emotion on your face that is different than what you want to portray…
CONGRUENCY VS EMOTING, WHY MYSTERY IS AN ASPIE FUCK
THIS IS COMMON AMONG DATING COACHES WHO ARE ASPIE TECHNICAL FUCKS, WHO CAN'T MOVE THEIR FACE, THEY JUST THINK BY THE SAKE OF MOVING IT, THAT IS ENOUGH. WELL YEAH ENOUGH FOR A 10% OF THE WOMEN COMING OUT ON A DATE CAUSE THAT IS AUTISTIC…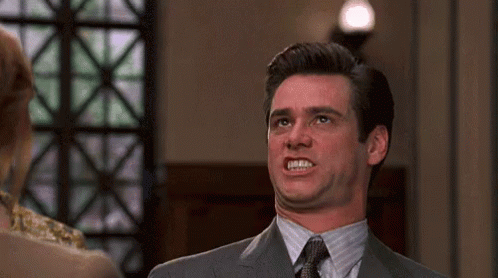 WHITE DATING COACHES HAVE THIS BULLSHIT BELIEF THAT YOU JUST HAVE TO BELIEVE YOU CAN CLOSE ANYONE WHICH IS A GREAT MINDSET TO HAVE. BUT WHAT YOU FEEL MIGHT NOT TRANSLATE FROM THE INSIDE TO THE OUTSIDE SINCE THEY HAVE NO FACIAL EXPRESSIONS
YOU HAVE TO TRAIN OUTSIDE IN, WITH CONGRUENCY, IT ISN'T JUST EMOTING
MOST SAMURAI STYLE DATING COACHES, THE TALLER GUYS THAN 5'9 WILL USUALLY ALMOST ALWAYS TALK ABOUT EMOTING AS IF THEY WERE JIM CARREY, BUT THEY NEVER TALK ABOUT CONGRUENCY
DON'T GRIN LIKE CRAPRISMA KING, LOOK LIKE A LOW VALUE CUCK OF LOW VALUE BEHAVIORS, KISSING THE WOMENS ASS
IS EMOTING THAT IMPORTANT OR IS IT OVERATED?
SINCE MOST OF MY ASIAN STUDENTS CAN'T EVEN EMOTE IN THE FIRST PLACE, SOCIAL CALIBRATIONS, SOCIAL SKILLS MATTERS WAY MORE SINCE NON VERBAL COMMUNICATION IS A BIGGER PART OF IT (BODY LANGUAGE)
Its one of those things that are nice, but it would only give you a one point advantage at most.
THIS IS THE SAMURAI GAME MOST WHITE OR BLACKWASHED DATING COACHES USES. SINCE THEY HAVE MORE STATUS POINTS FOR RACE. THEY JUST NEED A BIT OF EMOTIONS TO GET OVER THAT LINE
They always start with game, emotions. Mixed with status maxing or some location status maxing… then they just need two points to get over that line. Or 4 points if they are blackwashed.
MOST OF MY STUDENTS CAN'T EMOTE, THEY FOCUS ON ELITE 30. SUCCESS LEAVES CLUES, I HAVE WAY MORE LAID TESTIMONIALS THAN THEY DO. LIKE 15X MORE THAN THIRD PLACE.
My students focus on the top two things. Social calibrations, social skills.
Of course it takes time…
But already I haven't taught my Filipino student how to instadate, but he lasted in a 30 min conversation, where she is gaming him, as if he was a natural….
But he did the social skills flow drill over and over and over again over whatsapp for Elite Access.
But in my experiment, I also made him do a rougher version of Kaizen, just a bit of body language.
It went a long way….
Habits, not tactics.
EVEN IF YOU TRIED TO FOCUS ON GAME, EMOTIONS, THEIR GAME, EMOTIONS IS 2 POINTS AT MOST ANYWAYS. VS 5 POINTS OF SOCIAL CALIBRATIONS, SOCIAL SKILLS…
GET OVER YOUR TRAMA, I DON'T HAVE A SALES LETTER FOR IT, YOU DON'T NEED LSD LIKE OTHER DATING COACHES…
A FEW STUDENTS ARE INTERESTED. WHEN I GET RID OF THEIR TRAMA, WILL HAVE MORE LAID TESTIMONIALS SO I KNOW IT WORKS FOR EVERYONE
IT WON'T WORK FOR THE PTSD HEADACHE TYPE, THAT IS VERY PAINFUL… THAT'S THE LIMITATION, BUT WILL GET RID OF THE TRAMA
So I will ask the students if they have that ptsd headache… if not, you can get rid of the trama.
A FEW PEOPLE BOUGHT THE ELITE BUNDLE, ELITE 30… THAT'S GREAT.
They didn't know they still had the old price, they would of been happy with the new price regardless..
I told them, enjoy the old price until the end of the month
They also learned what shoes to get for elevator shoes…
They also learned what haircut to get
I'VE NEVER DISCLOSED THAT KIND OF INFORMATION ON YOUTUBE LIVE EITHER… A LOT OF THE FASHION, HAIRSTYLE STUFF IS TOP SECRET TO MY ELITE ACCESS STUDENTS OR BOOTCAMP STUDENTS, NOBODY ELSE
Their courses doesn't work, but they sure have BootCamp students that way by making courses that are so complicated, you are so damaged..
This is the worship tax
Then you blame yourself, then you go for a BootCamp
They got you.
If you get results great, if not, who gives a shit… Doesn't even matter.
I'M ONE OF THE VERY FEW RARE PEOPLE IN THE WORLD WHO CAN GET YOU LAID BY TEACHING YOU ONLINE, WITHOUT A BOOTCAMP… OR WITHOUT WASTING 6 MONTHS OF YOUR TIME
Game is a money grab, its just 2 points, one for emotions, one for game tactics.
So it isn't transferable.
But over time you might luck out…
But that isn't what it is about
When I teach social calibrations, social skills, that is 5 points right there
I didn't even teach them game tactics, but it works even better
with gamey game, samurai game, you are just trading one autistic system for another.
With social skills, social calibrations you are building up skills like a ninja…
A ninja has to train 10x as much to win.
With a mirror, you can see your mistakes, then go out there like on a mission then apply it.
ANYWAYS, I HAVEN'T CHANGED THE PRICE YET, BUT I NEED TO WRITE A CROSS OFF THING, IT ISN'T A DISCOUNT, I'M JUST GOING BACK TO THE OLD PRICE EVEN IF PEOPLE WILL PAY ME FOR THE NEW ONE…
Secretly between you and me, there is still 7 Skypes there, I haven't taken it away and move it back to 6.
A person just claimed that yesterday
If you want to get in on the deal before I take it away…
When I said I will raise the prices, I did that, for weeks now…
BESIDES, THEIR PRODUCTS FOR DAYGAME, YOU DIDN'T GET LAID, THEY HAVE 0 LAID TESTIMONIALS FOR IT, BUT MORE BOOTCAMP STUDENTS, GO FIGURE….
If it doesn't work, that is called a scam…
It doesn't matter how much they love their own product or self proclaimed it is the best…
If nobody got laid from it… its a scam.
It has to work.
Or they worked really hard on it… whatever the fuck that even means…
Who gives a shit how hard they worked
If it is shit, then its shit…
Regardless, get Elite Bundle now, 7 Skypes before I change it back to 6.
You will be well off using your Skypes, getting results.
Maybe I'll cross out the price now, then change it back later on.
This is only a limited time.
Besides if people are buying Christmas gifts, then even black Friday before, they won't have as much money.
Consider this showing mercy… but not for long
I'm thinking about raising it at the end of the year.
-John Elite