I HAVE A NEW INDIAN STUDENT. HE CAME TO ME FOR HELP…
He wanted to move out, that is a goal, also he wanted to rebuild his mind, learn high-income skills. Be less co-dependent on his parents, those overbearing narcissists.
The idea is once they take control of his chores, food, bills, then he can't.
But he wasn't interested in daygame.
He knew I understood his mind, since he is Indian.
Generally, I have a lot of students, even from India, all over the world
Some of them are born here like him, some are not.
But they share the same story.
One psycho parents, narcissism to the extreme,
Also, they won't listen to you, but what the so called experts are. So they dismiss everything as years vaporize from their life, 5 years gone in a blink of an eye.
One student in India, not this student went to a so called expert, Mr India I won't say what year for body building champion. But got 0 muscle mass without steroids.
Yet my other students are building muscles in 3 weeks like no tomorrow.
They will only listen to one person for a category, dismiss everything else.
Then they can never get proper feedback, since they will shut their ears off to everyone else.
They always get stuck later on while succeeding in one area of their life.
Hugely ADHD, to the max, more than any other ethnicities by far.
He goes through a lot of psychologists, but they didn't get him results.
The so called experts.
He needs a tough love military like approach to his life. I only want results.
FAST!
I UNDERSTAND INDIAN PEOPLE SO WELL, THEY TREAT ME LIKE A BROTHER, WHO REALLY UNDERSTANDS THEM
Factually I have the most Indians laid in daygame in the world for DAYGAME
I SAY GO WITH THE DAYGAME COACH WITH THE MOST INDIAN LAID TESTIMONIALS, I GOT MORE THAN THEY DO, WAY MORE…
I think that is a very fair statement to make
I might post all of their screenshot testimonials, make a thumbnail and put it up there.
You will be surprised. It's so many students, that it is too many since you don't know which one of the screenshots with a words on it are Indians.
I do, I remember every student I taught.
Not all of them made a video testimonials, just like the short blacks.
There I was, a daygame coach, the best one in the world… but I was trying to get through to the RSD zombies, or RSD victims.
The thing is, at the time potential students were being mentally trapped by self-development.
The big problem was that there are 6 human needs (beyond Maslow's hierarchy of needs) according to Tony Robbins, which I agree with.
*Certainty,
*uncertainty,
*significance,
*connection,
*growth,
*contribution.
HOW RSD GETS YOU INTO THEIR CULT, GROWTH, OR SELF DEVELOPMENT
Since one of my students got 26 lays, a middle eastern bald guy was mentally trapped still hosting hot seats with RSD.
I don't run a cult,
so he can do whatever he wants since they won't let you leave without attacking you.
But he is trapped since he wanted connection,
to belong, to contribute,
he is trapped in a cult even if he tried to leave due to these 6 human needs.
Self-development incidentally gets RSD zombies trapped since they are screwed up people, who want to self-develop for 5-8 years without any results.
I only ever had 4 students who were RSD victims who even got results that had some protector status.
That's it..
He wasn't one of them, but he still host their hot seats not wanting to burn bridges…
That meant RSD started focusing more on self-development many years ago, people turned into zombies
with high-status communication, other related stuff like making more money, which they became more zombies than ever before.
Not only were they trying to destroy a new industry, but to suck in people from their own pickup who needed to make more money, or wanted to improve their so-called communication skills,
or in their case, cult communication skills.
I knew about all of this since my student gave me the heads up on this so-called high-status communication.
I saw the sales letter before anyone else.
Then I did something different
I taught it isn't self-development,
but it is self success about what gets measured, gets accomplished.
You can get an assessment of your looks, money, status, social skills, social calibrations, emotional control, game down to the numbers.
The 20/35 concept will tell you where to self-develop.
You can know how much money is in your bank account.
You will know how many inches is your waist,
or how heavy you are.
How big is your biceps?
How many books did you read?
What is the outcome for how much you made afterward?
I even have a headband called Muse 2.
I can see how many hours I have been meditating down to the last measurable details.
It even tells me when I am focused, it makes a bird chirping noise.
Everything can be measured,
but nothing about self-development can.
ENDLESS SELF DEVELOPMENT puts you in an endless loop of mental bullshit, stuck for almost a decade as you worship RSD like a low functioning sub-human autistic sociopathic zombie piece of shit, going from RSD to more RSD coaches to other famous dating coaches, which gets you even less results.
With my system, you only adapt to what you need… for the 20/35 concept so you don't waste time with useless self-development!
It became clear to me how to educate people that is how they are led into a cult.
There are other cults people join that are self-development cults.
Once of which a famous actor called Tom Ruse joined., because I say you should actually either learn to read you adhd cunt, or find mentors in these other areas of your life.
Rather than going to RSD.
Focus on actual measurable results.
Stop going to a self-development cult for RSD zombies.
WHAT GETS MEASURED, GETS ACCOMPLISHED. YOU CAN'T MEASURE SELF-DEVELOPMENT SO THE RSD ZOMBIES HAD ENDLESS SELF-DEVELOPMENT…
I USE A THING CALLED MUSE. I KNOW EXACTLY HOW MANY HOURS I HAVE MEDITATED. ALSO IF IT HITS A BIRD, IT MAKES A SOUND IF YOU ARE IN A PEAK STATE. THERE IS NO GUESSWORK. I'M VERY SCIENTIFIC ALTHOUGH THEY MIGHT MENTION THAT IT ISN'T SCIENTIFIC.
I have several headsets which are not muse
They can help me focus, among other things.
I put the other headset thing on top of muse, I get endless birds on muse, since it can also put me in a meditative state 24/7 if I wanted to.
My plan was to start making a blog post, a Youtube Live video about this since so many RSD victims don't realize they are manipulating the 6 human needs.
This brotherhood for RSD with self-development makes it harder for you to leave.
So I started educating everyone that even my student with 26 lays is mentally stuck with RSD shit.
He got no results from RSD, no lays,
yet all his lays are from my coaching including the 2 models, one model girlfriend he has.
I then made a playlist of videos to unlock the mindsets of my students with 18 videos in it from various industries not related to game from other industries.
It will teach you what you need to know.
In fact you could just listen to summaries on book summaries of topics you want to learn more about.
If you listen to 10 of them in one industry, like sales, you would probably learn something you can apply.
Don't read books, apply books.
Once you apply it,
it goes beyond understanding.
You know it, cause you did it.
Then you can see how it works out..
After that, I educated people that they are zombies… By dressing like shit since RSD said looks don't matter, height doesn't matter, you are enough, they become delusional since that lowers their self-esteem.
Then they go further into self-development since they have this zombie vision that RSD Tyler is some savior-like cult figure.
That he is a good person somehow,
but if you look at his actions, he is vicious,
this is a self-development, money extracting cult.
I then decided to focus on self success, a v shaped body, everything that is measurable.
Not some unmeasurable, endless hamster wheel bullshit of self-development.
Calculate what is 20/35, the areas you lack, then focus on those instead..
I call it "fuck self-development, focus on self success.
You can't measure self-development. Since what gets measured, gets accomplished".
With fuck self-development, focus on self success. You can't measure self-development.
Since what gets measured, gets accomplished
I can now get more RSD zombies to stop falling for self-development, getting stuck in a cult!
PSYCHOLOGISTS, PSYCHIATRISTS AREN'T MUCH DIFFERENT THAN OTHER DATING COACHES. THEY JUST WANT YOUR MONEY, TO GIVE YOU THE TREATMENT, NOT THE CURE..
JUST LIKE MARKETERS WHO TEACH YOU TO MAKE MONEY, JUST LIKE PSYCHOLOGIST, DATING COACHES. WHAT DO THEY HAVE IN COMMON? YOU GIVEN UP YOUR AUTHORITY TO THEM
Human nature is all about the money
I taught the student if I were to teach him high-income skills, to make money, he better be ethnical.
Nothing I teach is unethical or cult leader like
Most cult leaders never read a book in their life, or learned anything new
They were born to be machiavellian.
Like ABCs, RSD
You don't know any better
I think people deserve better even if they are easy to manipulate
I decided to not do it, just deprogram them as if you were deprogrammed from a cult to wake up from their gaslighting, influence.
I HAVE OUTSMARTED EVERY PSYCHOLOGIST, PSYCHIATRIST, THEY OFTEN DON'T WANT TO WORK WITH ME ANYMORE. IT'S LIKE GOOD WILL HUNTING WHERE NO MATTER WHAT THEY AREN'T AS SMART AS YOU
I also kept getting kicked out of there since I was more of the psychologist to them then they were to me.
THE PROBLEM IS THEY ONLY LEARN A FEW THINGS. I HAVE LEARNED A LOT ABOUT THE DIFFERENT TYPES OF PSYCHOLOGICAL TREATMENT. I'M WELL VERSED IN CBT (COGNITIVE BEHAVIORAL THERAPY THE RSD OF TREATMENT MONEY-GRABBING), REBT, RATIONAL EMOTIVE BEHAVIORAL THERAPY, EMDR (EYE MOVEMENT DESENSITIZATION REPROGRAMMING), NLP (NEUROLINGUISTIC PROGRAMMING). PSYCHIATRY (DSM-5 MANUAL)
I was able to name a lot of his mental issues
He told me I was right, since he was diagnosed with all of those things.
That didn't take long for me to figure it out.
No I don't use this to hurt peoples minds being a drill Sargent, knowing how psychology works,
I use it to force GRIT
THEY PUSH PILLS ON YOU, THEY MAKE MONEY WHILE THEY DO THAT. SO THEY FLOOD YOU WITH PILLS. MY STUDENTS SUPPLEMENTS INSTEAD WHICH IS WAY SAFER WITH WAY LESS SIDE EFFECTS
I figured out my own psychiatry. I have so many supplements only the inner circle knows how to use
When you get depressed, which is common for zombies. It feels like your mind is locked and you can't do anything.
However, I know how to unlock that part of the mind through supplementation
You wonder why my students can even go out there, do all this stuff…
They are supplemented super soldiers metaphorically speaking.
Their cognition is sharp, their skills are sharper.
ALL THE PUAS HAVE VERY SIMILAR TYPE OF BRAINS… THAT'S WHY THEY ARE PUAS
Even if this guy isn't, he does have a PUA brain.
If he was more of one, he would of been more of a RSD kind of guy.
WHAT DID WE TALK ABOUT OVER HIS FIRST SKYPE? THE MAIN TAKEAWAY? OUTSIDE IN, NOT INSIDE OUT
FOR RSD IT IS ALL ABOUT INNER GAME THIS, INSIDE OUT.
That only made them spam approach, reinforcing bad habits.
It feeds their delusion, it is a casino, you have unlimited chips.
Its like you are running out of a window for VR, zombie VR, then in the world world you are alienating women with fast talk, creeping them all out.
YOU NEED TO CHANGE THE BODY LANGUAGE FIRST, SO YOUR STATE OF MIND CHANGES WHEN YOU STAND MORE CONFIDENT LIKE ELITE 30.
Or you hunch, you don't smile
This is why my students wears backbraces to fix their posture.
This is why on the outside they supplement their mind from the outside.
You need to rebuild your life on the outside. Or the inside becomes chaotic.
THIS LITERALLY DEBUNKS ALL OF RSD CONCEPTS, THIS IS WHY ONLY 1% GETS RESULTS AS THEY USE STEROIDS THEN PLAY A NUMBERS GAME….
That 1% with enough value, either through protector status, or status maxing will preach to the other 99%, something that isn't effective.
The only inner thing you have to know is GRIT. Mental toughness.
But GRIT while internal, has an external component.
LEAN INTO IT. A NEW CONCEPT FROM NAVY SEALS
USE PAIN TO YOUR ADVANTAGE. USE IT AS FUEL, LEAN INTO IT, CALLOUS YOUR MIND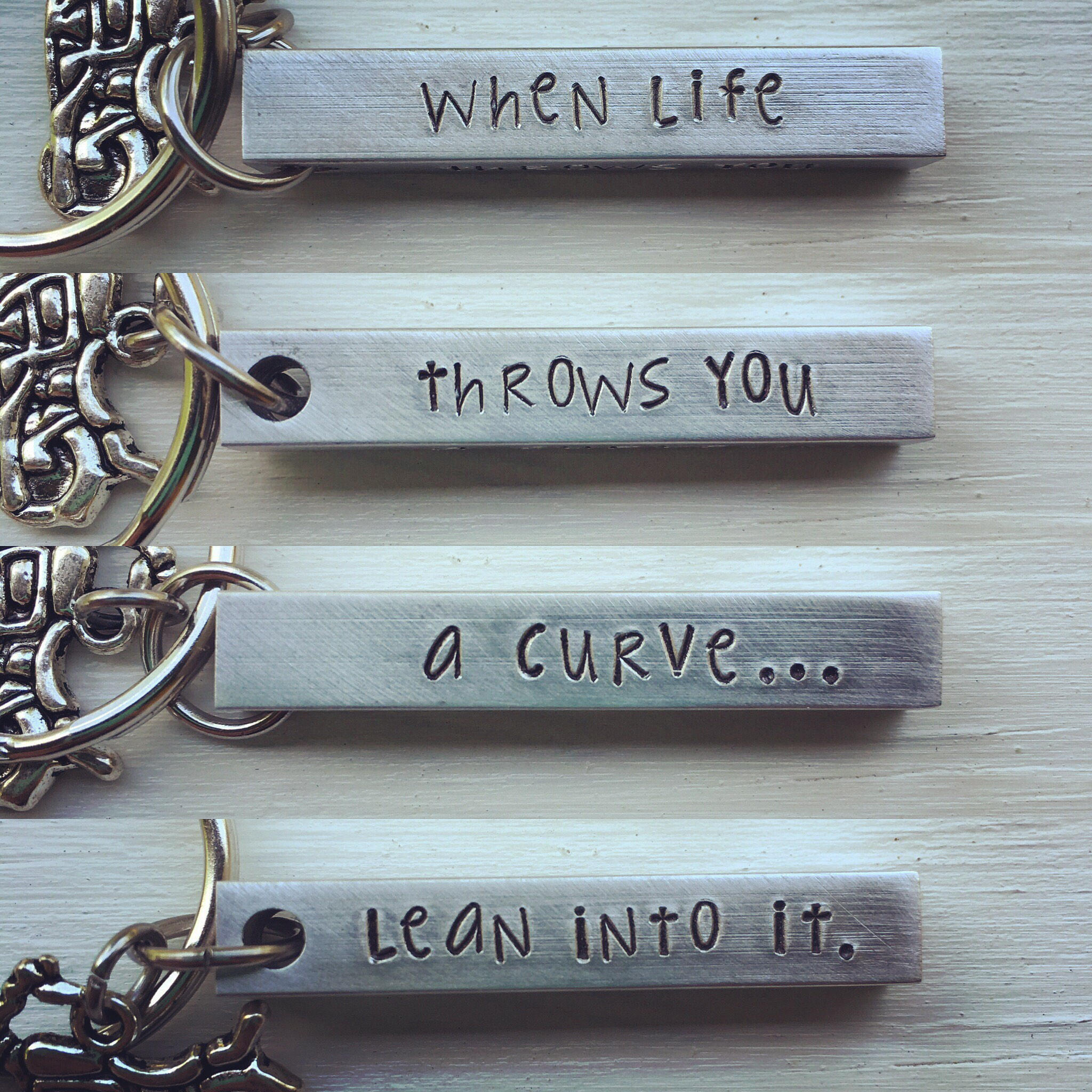 I DON'T WANT TO PUT THE NAVY SEALS ON THE PEDASTAL, BUT WHE IT COMES TO MINDSETS, THAT'S WHAT I ALWAYS USED.
Elite 30 has a navy seals 4 Tennent in the program, it talks about it on module 1.
However the concept of leaning into it
So many times in our lives, we don't want to face the pain, the trauma.
We run away from it, so it never heals
People meditate, medicate, not face the pain
YOU HAVE TO LEAN INTO IT
You have to face it
YOU HAVE TO CALLOUS YOUR MIND LIKE THE WAY YOU CALLOUS YOUR HANDS WHEN YOU DO A LOT OF CHIN UPS..
You need resilience in your life
This sounds like the opposite of what every guru is teaching… where you try to be positive
Or feel good, or some nonsense.
You do it despite what you feel.
How much pain can you tolerate?
You need to think about how much effort there is necessary, sometimes its 10x more than you realize to complete a task
Sometimes you need to get shit done despite how you feel.
Just fucking do it.
You can cry while you are doing it, just fucking do it.
WHEN YOU DO FINALLY GO INSIDE OUT JOHN?
WHEN YOU HAVE THE OUTSIDE IN HANDLED, THEN YOU CAN GO TO THE INSIDE OUT
People don't learn mindsets on the first day of my bootcamp, they only learn the outside in.
Once they hit a plateau, then they go back to inside out or GRIT.
But its never inside out first, never ever.
The only inside out you need is GRIT.
Everything else is a waste of time.
THE PROBLEM WITH THE ZOMBIES IS ALL THEY HAVE IS RESILIENCE, THE RSD VICTIMS…
They have no growth mindset, no instinct to do things the best way, they have no tenacity to finish the fight, just to take action…
That is my thoughts, that is my rebuke
CHECK OUT THE ELITE BUNDLE, I DON'T HAVE TIME TO MAKE A BUTTON OR SOMETHING FANCY.
If it already gets you a few more bricks, for the 20/35 bricks that builds a bridge to get you laid during Covid 19. That game itself from other dating coaches aren't enough. Just the same zombie shit, over and over 2 bricks, so you get no results… then why not get Elite 30, which gives you 5 bricks. Elite Playbook if you use a Skype with it, then that is another 3.5 bricks if you use your Skype, ashwaghanda. I have no taught every emoting secret, you can use your Skype if you need to dig out all 5 points.
John Elite Bundle: https://johnelite.com/2019/04/04/bundle/
Don't you have a sale for Halloween?
No, no sales
Whatever the price is when it gets lowered, guess what… is that actual value.
I provide solutions that actually works.
I should be raising the prices, not decreasing it
In fact I am secretly going to raise the price of Elite Access next year.
the people who paid me $365 will continue to pay that, as long as you can get it before the end of the year. The price is locked for you
If I didn't throw you out of the program, or even let you renew it if you are an under performer.
However if I raise the price, people will work harder.
I don't allow everyone to take it
From now on you have to take a test
I will see if you can do a proper stop. Which has many steps
If you are autistic, you can't do more than 3 steps at the same time.
The third step is fucked
My other Indian student has never fully completed the step, neither has the Filipino student
I hope he is going to continue after his break… not pussy out.
But I will also include for the first month generally an introduction to some of the steps, openers, flow drills, instadate sequence so I will raise the price.
Of course the student learns so slow, dragging it on forever, almost to a month.
It was supposed to be a 7 day thing.
Regardless the price will be $400 a year.
Its not much, but its fair.
If they pay less, they don't invest, they don't emotionally invest.
The second requirement is you have to finish the mindset playlist in one day.
So far this new Indian student can't, same issue with the other Indian student.
They love it slow and painful.
You got one day to finish it with a 10 takeaway playlist.
If you can't do it, you have to try again from scratch in the future.
You will keep doing these two test until you can pass it.
I can filter who is autistic or not.
For example the Latino student can't do either of them. Even if he got 4 lays, 2 girlfriends at the same time with my coaching.
Not sure he if hid them from each other, I never asked.
But he only has one now.
So my point is this, even if a numbers game worked for him before Covid 19, the past isn't the future.
I have spoken, so I'll announce the price increase and the new requirements, or educate you on Youtube live to join.
I'm accepting less people, I don't need the stress, but I want more student results.
If you raise the price, you get rid of the low mindset fucks, but get the people who will emotionally invest more.
this whole $365 for $365 days doesn't make any sense to me anymore.
GOING TO RAISE IT TO $400 AT LEAST, OR $500 A YEAR. NOT SURE.. CAUSE ELITE PLAYBOOK IS THE SAME PRICE FOR $500, MAYBE $400.
Since it has a track record of successful students.
Finally kicked out 5 pieces of shit, 2 were Asian masculinity who refused to do the hairstyle or fashion, one of them never got around to the hairstyle citing his stupid hair transplant bullshit excuse
Who could of got laid with a stripper had he wore the heel lifts, brown pants…
Instead gets cockblocked when he sent her an Instagram with so much Asian pride bullshit, which completely turned her off.
I'm going to make a chart seeing how many of the students went through the physical changes, mindset upgrades, then lastly the 30 day challenge.
These Asian masculinity students, rarely went through 1/3, no joke. You will see, I will make a chart then talk about it on Youtube Live.
Even the new Filipino student didn't go through any of the physical changes or fashion, since he had to cut his hair his own way, the Filipino look which would of been 1000 rejections in a row, until it grew back, so focused on the habits.
It helped me get some of the most awesome video testimonials of all time…
Also, people who are into this Asian masculinity shit, aren't allowed to join Elite Access.
While I got half of the Asians on that forum laid, its not worth it.
These people have such low self esteem, if they aren't taking steroids or has muscles, with their RSD mentality, they will be too busy to not change their fashion or hair, then resist for 5 months taking away all the opportunities to get laid from daygame.
update: another idea is bundle inner circle with Elite Access for $500.
I'm still thinking out loud.
-John Elite