WATCH THIS VIDEO. I PROMISED TO MAKE A NEW VIDEO IF THE LAST ONE GOT LIKE 250 VIEWS OR MORE. HERE IT IS. THESE ARE SOME OF MY BEST TIPS IF YOU HAVE MY PRODUCTS.
In the future, when a student doesn't know what to do next, I will send him this video when they buy the product..
I would say watch it, you get a step by step guide.
I would do everything on this video
THIS ONE AT TIME HAS 265 VIEWS, NORMALLY I WOULD WAIT ANOTHER DAY UNTIL IT REACHES 300
Its not bad for a channel that is so small since some of the views are like 350, 400, 500 and over.
It doesn't matter how many subs I get either, this isn't a popularity contest, there are that many views.
I see channels that are huge, with hardly any engagement… I wonder wtf…
I get students, non stop students with this small amount of subscribers, it was even less before.
Who gives a shit…
I'm saying some real shit, people like it, but people feels its to raw, their pussy hurts…
I look at how many people are watching the second video, although it has not been out there very long… normally it is half and half…
First video,

Subscribed85.9%Not subscribed14.1%
Not bad, my subscribers watches my videos, sometimes people just bookmarks, but doesn't subscribe or they look for my videos.
Its fine with me, I don't care..
SOME DATING COACHES HAS SO MANY SUBSCRIBERS, BUT HARDLY ANYONE WATCHING THEIR VIDEOS
I get it not every topic people likes to watch.. but if less than 1% replies or watch, did they buy their subscribers to boost their standing? or SOCIAL PROOF? Food for thought…
TODAY IS THE LAST DAY FOR KAIZEN FOR THE OLD MAN.. A NEW STUDENT WILL BE HERE SOON IN 3 DAYS… I'M CALLING HIM PAUL JANKA JUNIOR, SINCE HE IS THE SAME HEIGHT, HAS SIMILAR KIND OF LOOK, WHITE STUDENT
Hes a very good looking guy, I expect him to get a lot of lays afterwards
He looks like he is 28 or can pass for older… but he is really just 22. So his neuropathways needs to catch up.
This is a good time to build his neuropathways..
While he is very good looking, he still doesn't have the pieces down…
Its not about looks per se, while you get better positive reactions
Its almost like everyone is wearing a Jason mask, its the height, fashion, hairstyle, race, etc…
He looks like a younger version of him in his 20's…
THIS GUY IS GOING TO KICK EVERYONE IN THE FACE WHEN I TRAIN HIM. THEN YOU WILL SAY ITS ALL LOOKS OR SOMETHING… WHEN HE COULDN'T GET IT BEFORE..
I HAVE ZERO RESPECT FOR PAUL JANKA'S LAZY GAME, LAZY MASS TEXT, LIKE SAID, I STUDIED EVERYONE'S DAYGAME SYSTEM OR ALL THE MAJOR ONES INCLUDING HIS LAZY ZOMBIE GAME. PAUL JANKA HAS NO PROOF BUT WE TAKE HIS WORD ON IT CAUSE HE IS TALL, GOOD LOOKING… LAZY FUCKER TEXT 50 WOMEN AT ONCE, SEEING WHO RESPONDS. SMVING IT, THEN SETS UP 3 DATES AT THE SAME TIME. WON'T WORK FOR EVERYONE WITH LOWER SMV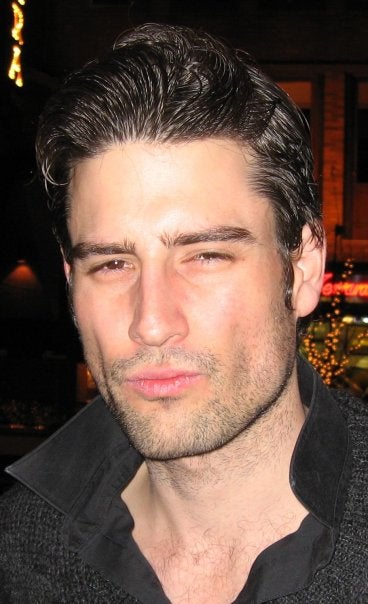 Hes going to get another haircut, see what clothes he can repurpose for daygame.
Hes not calibrated for the haircut
When he is calibrated for social skills, social calibration he would likely be a superstar student.
We will see what he can accomplish.
I'll be posting the 52 year old mans video testimonials in the future, I choose when. He has two of them from two Kaizen.
If he can do it, this new student can.
Every student except one cortisol filled student got laid in Kaizen, the program has a high success rate.
A lot of my students in kaizen are caucasian actually. Its the perfect course for them.
I NEED A FEW DAYS TO REST, RECOPERATE AFTER THIS
He is out there in the field.. he will have to a challenge, he gets it right, he gets another infield analysis.
He will practice from beginning to end as the last exercise… from open to a same day lay, rehearsal and get that corrected. So he knows down to every detail his mistakes.
He can make more changes even after Kaizen.
Sometimes you have to do more of what got you results in the first place… you can't stop practicing that
For some it is social skills, for others it is something else its social calibrations, it really depends.
THE OLD MAN HAS TO KEEP PRACTICING EVEN WELL AFTER KAIZEN IS OVER. HE HAS ALL THE VIDEO DEMONSTRATIONS, ALL THE AUDIO CRITIQUES, ALL THAT STUFF…
My best advice for those who wants to keep their skills long after their training is to do the things that got them there in the first place.
I'm going to make him a chart or something to practice with. He isn't as skillful since he doesn't assimilate skills as well. Highly autistic, no emotions, but he still got results. Its all about 20/35 of course, but skills adds value.
I'm also going to make some stuff on drills to keep practicing or focus on. These components the more you do it correctly.. the better. I also wrote, if they will get compliance or non compliance depending on how its done.
Daygame is a game of rock paper scissors, have this body language from elite 30, compliance, face her, hunch neck, non compliance. Tease her when she gives you attitude, compliance, don't, non compliance… etc.
My system is more skill based than game which is just delivering existing value, game is just a value delivery mechanism. All the excessive flirts are just to vibe your SMV, or DHV stories of your LMS. Its like an airport luggage where it spins in a circle going back to the person over and over. But your suitcase of value looks, money, status keeps going around. Everyone has a different amount.
Skills are something that takes time to develop, but you can lose it quickly if you don't practice. Social skills especially.