I HAVE SAVED YOUR RELATIONSHIP FOR NOW. YOU WILL LOSE THE WAR, WIN THE BATTLE TWICE
YOU NEED TO OUT SMV HER, YOU ARE LOSING THIS BATTLE. DELAYS EQUALS DEATH,
There has never been a protracted war from which a country has benefitted.
For the Israeli Army, they are in and out in 7 days or 30 days.
There is no protracted warfare.
Just as hardcases, loves to take their stupid fucking time, due to low self esteem, mental bullshit, need to understand everything like a general.
They can't help it, but they can't fight a war themselves
They wrestle for control,
Now I just don't bother… let them drive themselves into the ditch.
You got me John Elite access for a year.
I wrote this out, so I can give you the grand strategy.
YOU SHOULD OF LOOKED AS GOOD AS YOU DID BEFORE. I CAN HELP YOU LOSE THE BODY FAT, PLUS, MAKE YOU LOOK YOUNGER.
YOU WENT TO A CLUB, WHERE SHE GOT VALIDATION WHEN SHE WORE MAKEUP.
YOU THOUGHT YOU LOOKED LIKE A SILVER FOX. BUT YOU LOOKED LIKE AN OLD MAN
INSTEAD YOU COULD OF USED THAT TO GET HER JEALOUS,
NOW SHE HAS THE UPPER HAND
WHEN YOU WANT HER TO BE SUBMISSIVE AGAIN, YOU HAVE TO RAISE YOUR SMV, NOT RESIST FASHION ADVICE. YOU COULD OF EVEN LOOKED BETTER THAN THE OLD YOU. BUT I GUESS YOU CAN'T BE ARSED WITH IT.
JUST BECAUSE YOU BOUNCED BACK, DUE TO HIGH SMV BEFORE, YOU ATTRIBUTED IT TO YOUR FASHION…
I DON'T THINK IT WAS THAT.
IT WAS LOOKS, EVEN HALF ASIAN HALF WHITE,
YOU CAN ASK ME ONCE A WEEK OR SOMETHING OR ONCE A MONTH
I HAVE SPOKEN…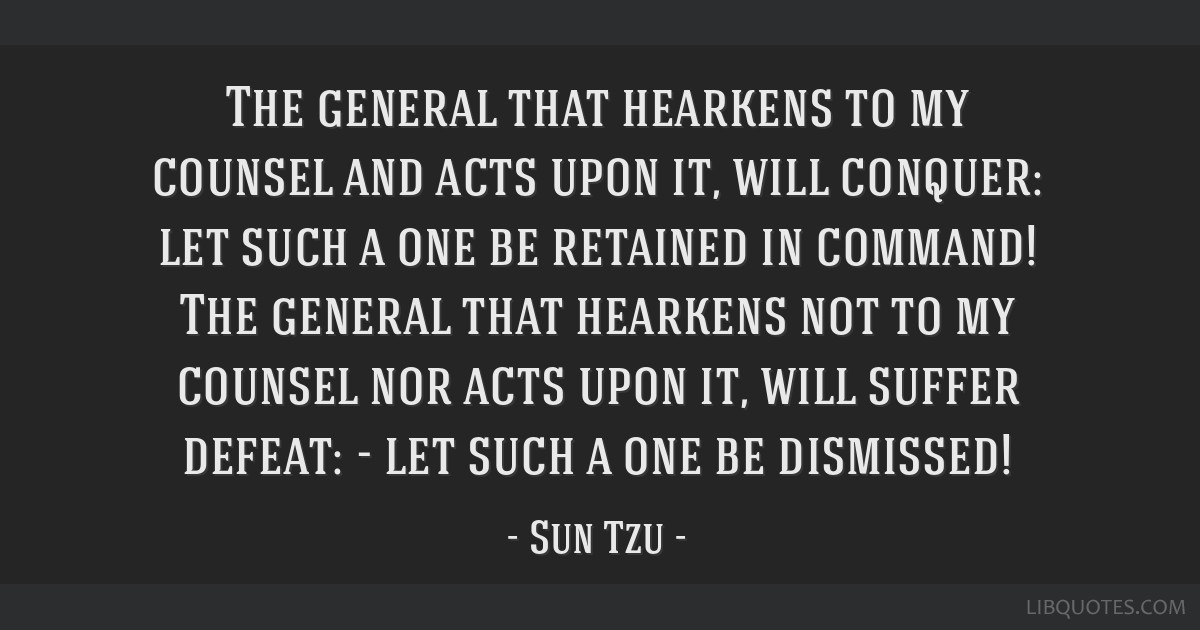 EXACTLY.
I'M BORN WITH THIS MENTAL FILTER, SUN TZU IS ALSO A CHINESE
THE WORLDS GREATEST GENERAL.
ACTUALLY MY DAYGAME SYSTEM IS BASED ON IT TOO.
I might write a book with these strategies. But for daygame.
I'll call it The Art Science of War Daygame
Sorry I wasn't on Youtube as much, I have too many students to teach.
Even writing this post took a while.
SOME MORE ADVICE TO HARDCASES… DELAYS EQUALS DEATH. ITS WRITTEN IN THIS TEXT BEFORE CHRIST
Sun Tzu said: In the operations of war, where there are in the field a thousand swift chariots, as many heavy chariots, and a hundred thousand mail-clad soldiers, #

with provisions enough to carry them a thousand LI, #

2.78 modern LI go to a mile. The length may have varied slightly since Sun Tzu's time.

the expenditure at home and at the front, including entertainment of guests, small items such as glue and paint, and sums spent on chariots and armor, will reach the total of a thousand ounces of silver per day. Such is the cost of raising an army of 100,000 men. #

2

When you engage in actual fighting, if victory is long in coming, then men's weapons will grow dull and their ardor will be damped. If you lay siege to a town, you will exhaust your strength. #

3

Again, if the campaign is protracted, the resources of the State will not be equal to the strain. #

4

Now, when your weapons are dulled, your ardor damped, your strength exhausted and your treasure spent, other chieftains will spring up to take advantage of your extremity. Then no man, however wise, will be able to avert the consequences that must ensue. #

5

Thus, though we have heard of stupid haste in war, cleverness has never been seen associated with long delays

There is no instance of a country having benefited from prolonged warfare. #

7

It is only one who is thoroughly acquainted with the evils of war that can thoroughly understand the profitable way of carrying it on. #

19

In war, then, let your great object be victory, not lengthy campaigns. #

As Ho Shih remarks: "War is not a thing to be trifled with." Sun Tzu here reiterates the main lesson which this chapter is intended to enforce."

20

Thus it may be known that the leader of armies is the arbiter of the people's fate, the man on whom it depends whether the nation shall be in peace or in peril. #
No joke, we have the same mental filter.
Hardcases will wear out your own economy of money, morale, your state of mind, you will take casualties.
I tried to fucking tell you, you all ignore me,
think you know better…
That's why a lot of you will never be world class or
-John Elite