I DON'T HAVE ANY CATEGORIES, SO I AM GOING TO JUST WRITE THIS AS A JOURNAL
I forgot to post the students screenshot testimonial. I just posted his pics. Here is the whatsapp conversation
He was in Spain. Read the last post. Hopefully it inspires you that my game works during Covid 19. The only daygame system that works so far, lol
People are always like abundance, tinder, tinder this tinder that…
My students doesn't know what tinder is.
IF YOU HAVE MY PRODUCTS, YOU DIDN'T START, DUE TO COVID 19, PRACTICE AT HOME
MY PRODUCTS ARE SO GOOD, SO POWERFUL, IF YOU DIDN'T GET LAID YET BY THEM I AM SAYING YOU ARE A BAD STUDENT WITH BAD MINDSETS, THAT OFFENDS ME SINCE MOST OF YOU GOT RESULTS…
Stop being bad students.
Practice in front of the mirror, you tell them, they are like huh, sheep brain goes over their distracted ADHD head…
KAIZEN STUDENT WHO DID GOOD TOOK SO MANY OMEGA 3,6,9. THERE IS AN AMOUNT THAT WORKS FOR AUTISTIC ADHD SHEEPS. HE DIDN'T TODAY
I remember training the guy who made 2.2 million after he took it all, won't share it, even if it is under contract, piece of shit. Who won 3 toast masters.
I had to repeat myself 15x in a row, they can't listen
Same thing here, so I told him to fuck off today, for this Vietnamese student, try again tomorrow.
Like I said, I hate bad students…
When there are every mental illness stacked together…
I'M FEELING FATIGUED ALL THE TIME LATELY. I BARELY HAVE ANY ENERGY, BEEN SLEEPING ALL DAY, WTF IS WRONG WITH MY BODY?
I need to post new video testimonials, or updates, or the bootcamp shit or just go on Youtube Live. But I feel so fatigued?
I barely have the energy to write this post.
But since I wrote these post for 4 years, an autotmatic process takes over.
But it's not easy…
Maybe I am working out more, so the body feels tired.
I'm a bit heavier…
I BOUGHT SOME UPGRADES TO MY EXERCISE EQUIPMENT SO I CAN WORK ON MY ABS
I have two total gyms actually. I bought the XL for like $50 before used.
Insane, was worth 1K when it came out. This accessories helps with abs, you roll up your legs on the board
Plus I had to spend more to get free shipping. So I bought something for a military press even if it is flimsy.
I could work out the shoulders with existing things there, but this makes it easier
I LIKE TO SEE MYSELF AS AN INVESTMENT.
NO MATTER HOW MUCH IN INVEST IN MYSELF, IF I USE IT DAILY, LIKE MY JUICER THING, I CAN'T LOSE. I CAN'T LOSE
The attachments cost like $150, but I got a $30 off coupon, when I bought 2, that's like $200 cad.
I'll use it, I'll force myself to.
If only some of you dumb mother fucking sheeps gets Elite 30, see it as an investment instead of an expense.
You can use it daily for the rest of your lives.
I have this one but i'm not enjoying using it. Since i'm heavier, getting into position does't feel as fun on my back
It makes this weird click sound, you lift up the lower legs to work the upper and lower abs.
It just does't feel fun to use right now
It works fine, it will feel like you been punched in the stomache, but I still invested in the other thing.
I don't spend a lot, i'm Chinese, cheap as hell.
But when I spend, I spend big, on myself.
THE FAT REDUCTION EXPERIMENTS WERE A SUCCESS. YOU WILL SEE LESS FAT AROUND MY JAW AREA. I FOUND A WAY TO BURN IT OFF PERMANENTLY AS AN EXPERIMENT
Normally a process like this will take months to show results, but for me it was immediate. I should do the same with other areas of my body, I had my entire life.
So what did I do? Well, that's a secret.
I WROTE ABOUT IT A FEW POST BACK, THERE ARE MANY PROCEDURES THEY WILL PERRMENETLY REMOVE FAT UNDER YOUR CHIN.
When I do have enough energy to do anything, you will see my body bigger, but jawline with less fat.
Seems impossible
Also, aging is something that can happen, but this is a game changer
I can finally see the blade of the side of my jaw again
No it isn't the Korean jaw roller thing.
THERE ARE SO MANY SHEEPS LATELY THAT NEEDS TO WORSHIP, I KNOW THAT TYPE OF STUDENT WON'T SUCCEED. I SHOULD CALL THEM OUT FOR WORSHIPPING, STUPID LOW I.Q SHEEPS…
This guy asked me, which product has the most infields. I knew he wouldn't get laid, he is a sheep that needed to worship.
Sometimes I keep getting this other guy asking me worship related sheep questions in the inner circle.
Ummm, how about you don't need to worship to get results.
Just follow a formula that already works
Yet how many of the dating coaches you worship have laid testimonials for their products?
They have less than a handful, for their mental bullshit.
Sometime even zero…
Then you get foisted into a bootcamp…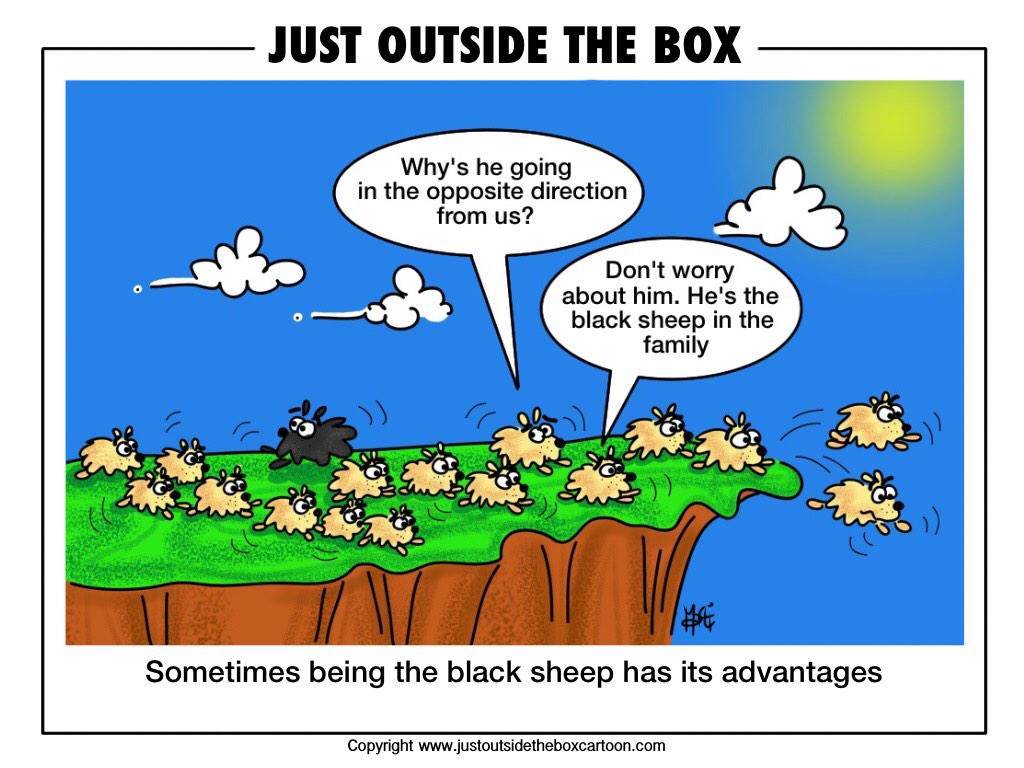 ELITE 30 IS THE DRY CAKE, SAME WITH SOCIAL CALIBRATIONS.
GAME IS JUST THE FROSTING, IF YOU UNDERSTAND THAT, YOU KNOW WHAT TO FOCUS ON.
MUSCLES, FASHION, AESTHETIC, WHAT FRAME YOU FIT IN IS THE OVERALL LOOK
OF THE CAKE…
Stop being retarded
ITS NOT ROCKET SCIENCE, FOLLOW THE FORMULA
THE RIGHT INGREDIENCE, SO THE CAKE WILL RISE
Be a better baker…
follow the recipie, stop being a bad student or retarded
Low self esteem.
Instead everyone wants to be cooks, burning one expensive steak after another, hoping to cook your steak spam approaching slightly better, not improving, but building super bad habits…
Do you enjoy just worshipping, failing over and over again?
Its been more than 5-10 years for some of you worshipping over and over
Follow the lessons exactly, stop doing it your own way
I need another nap… again, wtf
Mentally I didn't deteriorate yet, but for the last two days I felt more fatigue than ever. Its unreal. I can barely write this fucking post
I just made some food, but my body feels like I have ankle weights, a weighted vest with more muscles. At a 5'7 frame 173 pounds feels heavy.
Also, I can barely get out of bed, wtf.
This isn't normal
Woke up for 2 hours, feeling worst. Have to sleep, but have to teach a student who is borderline retarded…
I feel very very tired, more than ever, I might need another nap.
this is not normal,
I never took a break for 6 months, never even watched the 4th movie total recall as I wanted.
I need to recharge.
Its like the body is shutting down,  but my mind is awake
UPDATES ON RANDOM THOUGHTS, DEAR DIARY
Told the Kaizen student that I can't teach today, now it is 2:am as I am writing this. Felt like I am knocked out tired, not sure how long I will last.
is this symptoms of Covid 19? Weight gain, fatigue, or did I catch it months back? I am what they called a long hauler, that has symptoms that keeps coming back even if I cleared it?
Or it might just be a flu, not related. The amount of Covid 19 in B.C is extremely low
It all could be stress for not taking a break all these months.
Feeling dizzy today…
Experiment went well, the fat still is gone at least 80% in the jaw
Tried it with the body, while slight improvements, it is happening faster than with most people who takes months. I see imediate results.
Noticed some viseral fat, maybe on organs, that adds to the stomache.
Most likely eating french frieds everyday wasn't a good idea for two months in a row.
That fat is underneath the surface, nothing is getting rid of that so far
Still maintaining the upper body shape, but doesn't seem to have defintion, just the shape.
Also, it is good the testimonial count is getting closer to the mid 450 area.
But since less students approached during the pandemic, its still there, they closed faster than before, but should of been close to 500, without a pandemic.
Still happy that there are any daygame laid testimonials.
Strange how Elite 30 although very powerful to begin with, seems to cut through Covid 19 so fast. Social skills, body language, with fear, a pandemic, will be more powerful than game. Great they got it in a bundle.
I feel like I might have 3 hours this time before I pass out. But it feels like 3 minutes
I should try to get one meal in before I pass out. I might pass out again
I can write one more post
-John Elite