IF YOU ARE ENOUGH THEN YOU DON'T HAVE TO WORK ON MUSCLES, YOU CAN DRESS LIKE SHIT WITH RSD HOODIES, BE ASIAN OR INDIAN WITHOUT EVEN HAVING A GOOD INSTAGRAM TO BOOST VALUE, NO SOCIAL SKILLS, SPAM APPROACHING WITH A CREEPY BODY LANGUAGE GOING DIRECT
Yeah let's ignore everything else on this chart
IMAGINE GOING TO A MMA FIGHT, YOU ARE ENOUGH. FORGET ABOUT SKILLS… YOU ARE ENOUGH
Yeah lets have delusional thinking…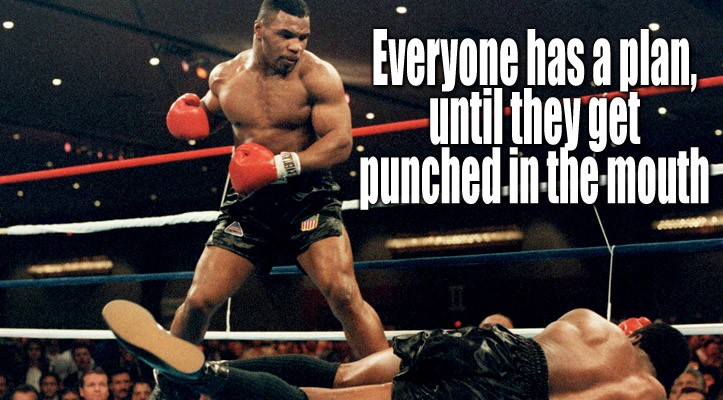 You spam approach thousands of times telling yourself it is a numbers game. Even though it is not
ITS AS DUMB AS GOING TO A BOXING MATCH 100 TIMES. YOU ARE NATURALING IT, YOU ARE JUST TAKING ACTION, YOU ARE ENOUGH…
Umm i'm a trained fighter.
I used to do 3 Krav Maga classes a day. I was shown no mercy.
John, you hit harder than the big guys, so stfu and they thrown me in the sparing ring. Nearly getting concussions and me slamming students. Try to kill each other for 5 mins. The instructor cheers
You got groin cups so it doesn't matter. Just kick them in the balls. If you can't deflect it, too bad.
But you are enough
At least that is what they try to tell you to sell to you
You are going to drive a race car in a race car track, but RSD says you are enough
THIS TRAPS PEOPLE WITH LOW SELF ESTEEM AND HIGH EGO. THIS SOUNDS GREAT, PURE MENTAL MASTURBATION. YOU ARE ENOUGH. FEEDS THE EGO
So they go to RSD because its more appealing and delusional to think you are enough
Delusion
Jump to navigationJump to search
A delusion is a firm and fixed belief based on inadequate grounds not amenable to rational argument or evidence to contrary, not in sync with regional, cultural and educational background. As a pathology, it is distinct from a belief based on false or incomplete information, confabulation, dogma, illusion, or some other misleading effects of perception.
Some people are enough, they just need a bit of game and SMV it.
Not everyone is enough.
Start with calculating the race first.
EVERYONE LOOKS LIKE A DIFFERENT RACE AND HAVE A DIFFERENT VALUE
Some people are more enough. But race isn't everything, but a good starting point of your SMV.
When you stop a women, she looks at you, then glaces down to see your shoes, they always look at it if she dresses nice.
She looks up to see how tall you are
Then she looks at your race, how wide your shoulders are. Your hairstyle, your aesthetic in terms of fashion like what your stereotype is.
MY ADVICE IS SIMPLY THIS, TO MAKE SURE YOU ARE ENOUGH, THERE IS A VALUE COMPONENT AND A SKILL COMPONENT
Look at everything we talked about. Daygame, requires value and skills.
Of course, only I acknowledge the value part while the rest of the red pilled dating coaches does not.
IT'S ALL GAME THEY TELL YOU
Even MMA, it also require skills.
Look at everything around you. It took skills to build this laptop and at the time it has a lot of value.
Books, some are valuable because of the knowledge that works. You get their mental filter. Their experience of skills.
BUT FOR SOME UNKNOWN FUCKING REASON IN DAYGAME, ITS ALL VOLUME AND NO SKILLS. JUST SMVING IT. OR VALUING IT. WTF…
Its the only industry where skills are ignored and only the value delivery system of game/persuasion exist.
Not social skills, not social calibrations outer game. Not emotional control, not just emotional impact. But fucking game.
Its like doing sales without any tonality or body language.
UNLESS THE PRODUCT IS VERY VALUABLE, IT WOULDN'T WORK.
A LOT OF PEOPLE ARE BUYING THE BUNDLE THIS MONTH. THEY DON'T JUST WANT ONE, THEY WANT BOTH DURING THE PANDEMIC. THEY WANT TO PRACTICE AT HOME. THEY ARE BORED AND THEY WANT SOMETHING THAT IS PROVEN TO WORK.
Iets us be real here. I mean 432 laid/pull testimonials. Earn your spot on the hall of fame
Get the John Elite Bundle…TODAY!
6 Skypes during the Pandemic deal instead of 5 Shows You How to be rejection proof with the defense of daygame Elite 30: From Hardcase To Hero using social skills.
Also, the offense of game which helps you close the deal using instadates to pull women home to have sex with her hard!
6 Skypes instead of 5 during the Pandemic
Go big or go home. Get both products which covers all your skills. Social skills, social calibrations, emotional intelligence and game/persuasion
Save some money getting a better deal having both products
The last game products you ever will need in your life. This already is backed by 400+ laid/pull testimonials
I mean a student got laid, another one pulled during the pademic, so it still works.
Another student got a ton of instadates, i'll maybe post him later. Still…
-John Elite