IT'S ACTUALLY EASY TO EXPLAIN. DAYGAME ISN'T AN ART BUT A REPEATABLE SCIENCE. IT IS A GAME OF VALUE, GETTING OVER THE LINE OF FVCKABILITY
Lets us be real here, in the beginning, he did struggle a lot. He was quiet and he stuttered when he talked as you can hear. I know this may seem like a miracle, but it isn't. I know you think it's impossible he got so many fuck buddies. He didn't even want a girlfriend. But it wasn't always that way…
WATCH THE VIDEO ALREADY IF YOU HAVEN'T. SOME ASIAN STUDENTS WANTS A FUCK BUDDY. WHAT IS YOUR EXCUSE?
This was not an easy post to write so I will try my best. I know what Asian men go though. He is my height, 5'7. Super short. Its not an easy post to write, but I will try my best. It is emotionally draining. I barely have time to post but I will try my best to.
IN THE BEGINNING, HE WAS SO QUIET AND STUTTERED SO MUCH LIKE A LOT OF MY OTHER STUDENTS. I COULD BARELY HEAR WHAT HE HAD TO SAY. HE WAS DEPRESSED AND JUST STRUGGLING WITH DAYGAME, GETTING AUTO REJECTED GOING TO BACHATA WHICH IS A LATIN DANCE GROUP LIKE A SALSA GROUP. HE WAS A HARDCASE
He was turning women off faster than anyone I have ever seen. Women in bachata didn't even show up anymore after he gamed them…
BATCHA EXAMPLE
I remember on Skype, when he first spoke, I was like wtf is he even saying? I can't understand him because he was stuttering so badly and I told him he needs to increase his volume.
He kept looking down and was timid and quiet. I was like what's wrong with him.
I was like, it's one of those kinds of students no dating coach can get results.
You know the type I'm talking about Hardcases, monotone.
The type most dating coach will just take his money and teach him and ignore him.
NOT ME, I WAS LIKE OKAY HIS DAYGAME TUMOR IS BIGGER, I JUST HAVE MORE TO CUT OUT AND FIX. NO PROBLEM. I AM THE BEST DAYGAME COACH IN THE WORLD, SO LETS GET TO WORK, LETS GET THE SURGERY GOING.
A lot of you think his results are impossible. But one miracle after another. There really are that many golden nuggets and gold bars. But I digress.
In the beginning, he didn't get results right away.
HE COULDN'T EVEN FLIRT. IT WAS A MONOTONE MESS
But of course, I mean do you even think Asian men or my students can flirt?
Do you even think they know what a flirt is?
Do you even think they know the difference between a flirt or tease? Or do they mix it up? Since they can't even change their tonality or emotions.
Then are they even using romance? of course not.
COULD THEY EVEN CHANGE THEIR FACIAL EXPRESSIONS? 
HONESTLY ITS ALL ELITE 30 AND INSTADATES AND PULLING TACTICS WITH OBJECTIONS DEALING AND SEXUALIZING IT.
At least Asian men have that perverted vibe, not sensual, but sexual
-He had okay fashion and hairstyle, but inferior to my Fashion Domination concepts. Most dating coaches dresses like their mom dresses them.
Like most Asians, he used gel in his fucking hair. I had to tweak the hairstyle like my other students you see in his testimonial.
The clothing all had to be from Zara. He did have decent. But I said
GOOD, BETTER BEST. 
I had to teach him how to have the best clothing not just good.
NOT GOOD ENOUGH!
Asian men all thinks the same. Not sure how they think gel or whatever. Its the same mental filter. None of them can change it without my help.
Products and Services. Elite 30: From Hardcase To Hero, John Elite Playbook, Text Game For Minority
The golden nuggets, gold coins and the gold bar
He started with the Elite Playbook. It was a program full of golden nuggets and two gold coins at best.
NOW ALL THE ROMANCE IS CALLED OUT FOR BEING INEFFICIENT WHEN YOU GET THE NEWEST 2020 VERSION.
More and more of my game gets discarded every year with more field testing and split testing…
The other students will get the newest version once Youtube no longer has creator studio classic enabled and I can't share the course and have to move it.
At the very least the golden nuggets made him move forward.
MOST PEOPLE STARTS WITH ELITE 30 FIRST FOR SOCIAL SKILLS AND SOCIAL CALIBRATIONS THEN GOES TO ELITE PLAYBOOK.
He did it the opposite.
But WAIT, YOU OFFER THIS WITH A BUNDLE with a discount? MORE INFO PLEASE
NOW HE HAS HIS GOLD COINS OR HIS ELITE 30 GOLD COINS. FUCK THE GOLDEN NUGGETS AND 2 COINS WHICH ONE I DISCARDED, ROMANCE.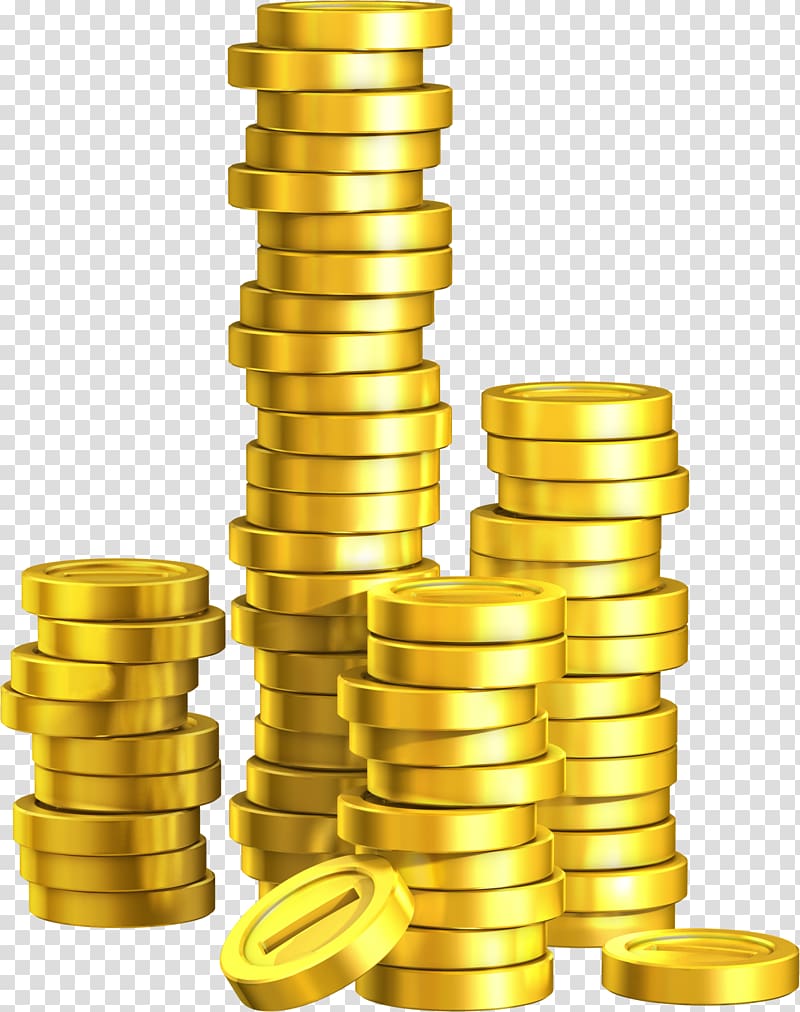 Now there were enough pieces with my Skype for him to get laid.
My Skype is the gold bar btw that was hidden in the product. 5 Skypes, 5 gold bars.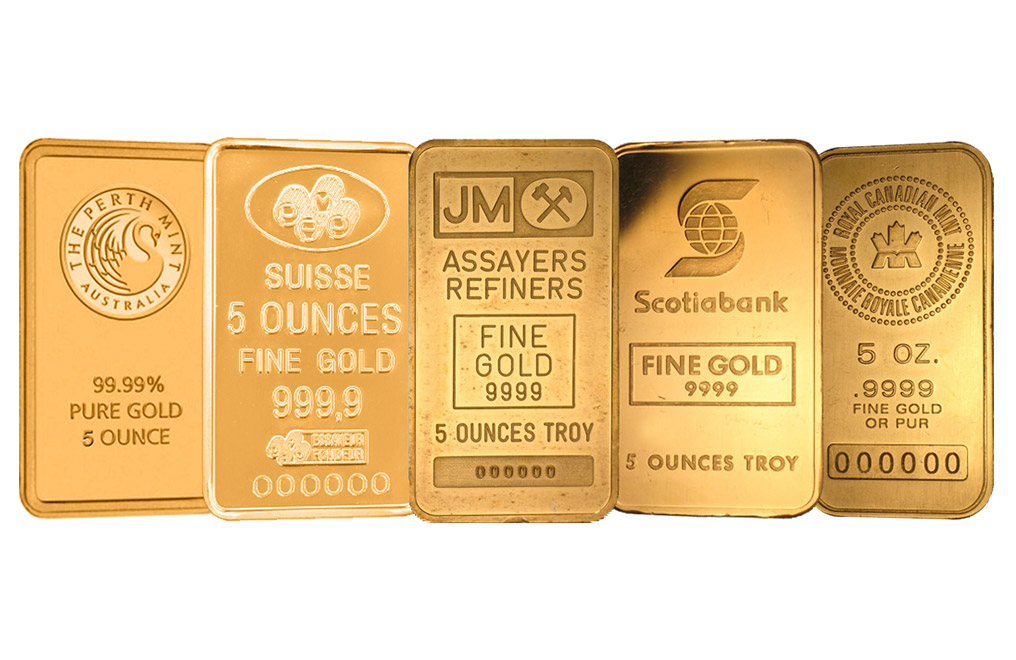 Now he was building his neuropathways in his mind.
Imagine the neuropathways are like habits or Kaizen. He was developing new roots to the soil in his brain and things are taking root over his old roots which were bad habits.
His old roots involve him being so fvcking quiet and stuttering.
It was like the roots were broken among many pieces of it.
He got laid from that. But he wanted more results. Even if he got a few lays and a fvck buddy or something.
TEXT GAME FOR MINORITY, THE GOLD BAR FROM MY PAKISTANI MENTOR
My Pakistani mentor was throwing gold bars of wisdom and I didn't understand it. Back then I was trained like Batman as GamingElite. My text game was shit and even worst than other students I teach now
.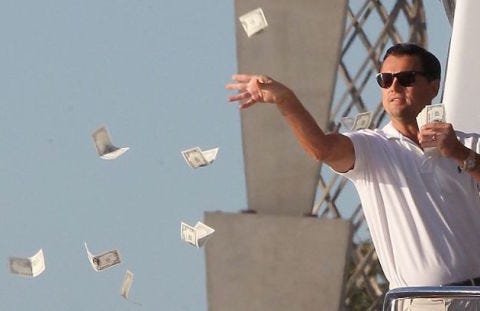 I remember I used to write big ass paragraphs to women. It was so embarrassing.
He would show me his text, which are small but it keeps going back and forth.
He didn't even ask women out, he started talking about how she isn't allowed to bring panties on a date
He would bang her as he said so hard that she becomes in his rotation. He had a way of converting women. They loved him for it even if treated very roughly.
I was like what sort of sorcery is this? She was the one begging for it. Not the other way around?
As he always told me, make it seem like it was her idea…
IT DIDN'T MAKE SENSE TO ME AT THE TIME, BUT NOW I KNOW HOW HE DID IT. HE MADE WOMEN CHASE AND THE OTHER DATING COACHES IN THIS INDUSTRY HAS NO IDEA HOW TO DO THAT
They just call it a game of volume with very little calibrations. Yet this guy can get most of them out now like 95%. Which the industry had 11% at best.
When I was doing direct game before if handsome tall white guys had 11% coming out on dates. This was before tinder or any Instagram before it was famous. I had less than 11%, lets put it that way.
WHY DO YOU THINK I DESPISE DIRECT GAME? IF IT WAS A GAME OF VALUE… ESPECIALLY IN HONGCOUVER WHERE THERE WERE A TON OF ASIAN GUYS WHO WERE IGNORED…
I had zero exotic factors here.
The things white dating coaches did were inferior to what I learned. It was like they were autistic sociopaths or something with narcissism.
I even learned how to DHV ON TEXT, how to flake on her first and get her to chase.
This was an era before Instagram even though he taught me Instagram and I was too stupid to understand all of this.
EVENTUALLY, I FOCUSED MORE ON SAME DAY LAYS, FUCK TEXT GAME. 
I thought it was all about the interaction, while only half true, there is such a thing as text game. The inner-circle of different members all got women out.
I was taught by a tall white guy who was handsome. How he used phone game to build face time which can be the same as a date.
I CAN'T TALK ABOUT THESE SECRET TECHNOLOGIES.
HE DIDN'T LIKE ME AND WANTED ME OUT OF THE GROUP. BUT HE GOT KICKED OUT. NOT ME. YOU CAN TELL A LOT ABOUT HOW A PERSON FEELS ABOUT YOU WHEN YOU TAKE A PIC WITH THEM. YOU CAN SEE HOW THEY REALLY FEEL ABOUT YOU AND SEE IT IN THEIR EYES. THAT IS THE SECRET TO LIFE
If I can find the footage you can see how he daygame a women Halloween with a mask and still closed her the next day. The technologies and styles of game. GamingElite was mentored in mindsets and natural game by him. I was mentored by a ton of people actually. While the group was secretive, he was willing to meet other PUAs
John is also trained by tall white guys? Yeah, sorry to break it to you. Trust me I know about this race hierarchy and even this guy refuses to believe it when my Pakistani mentor told him, yeah John was right, your race helps you a lot. It pissed him off because this white guy thought race didn't matter.
To them its all game as they think before in the inner circle. Or your socials skills and vibe. But I still learned a lot about inner game from him.
It didn't matter Vancouver was so difficult most of the PUAs quits in 3 weeks after their bootcamp or 3 years if stone cold sociopaths. Unless you had perfect social skills, height and value, race advantages.
Vancouver will curb stomp you to the ground. This was a place of no mercy and I trained my bootcamp students here.
I called Vancouver or Grandville Killzone before.
We even waited at choke points so we didn't have to walk all day. Even launched each other out of the car and approach. Then we got each other back.
It was maneuver warfare at least metaphorically speaking.
THAT'S ME DAYGAMING RUNWAY MODELS. BACK THEN AS GAMINGELITE I DIDN'T GIVE A FUCK. BUT THE PAKISTANI MENTOR CAN GET ME INTO JUST ABOUT EVERYWHERE LAST MINUTE. THIS WAS LAST MINUTE I CAN'T AFFORD A TICKET IN THEIR
The mindset that was taught to me was who cares what the women thinks. You are the most important in the relationship. Some David X kind of stuff but I was there way before David X was there. I started in 2001. 
One strict rule was I wasn't allowed to let my students I was teaching, to talk to the inner circle. Not even to say hi. These people were secretive of their technology.
You never seen behind the scenes, how I got this Aspergers student to get into a runway modeling show where he dated 2 models. Although… Asian
Regardless I made a course called Text game for minorities based on many years ago technologies.
MY PAKISTANI MENTORS TEXT GAME IS EVEN BETTER TODAY.
It was a big part of his game, he might be the best texter in the world and I know how its done now.
Even a friend and I tried it, it worked and women kept sending him nude pics. We were like wtf is going on…
HE WANTS TO WRITE A BOOK WITH ME. HE TOLD ME AS I WAS HANGING OUT IN THE MANSION. HE IS LIKE FVCK THE WORLD, IF I WANT TO SHARE MY TEXT GAME TECHNOLOGY, I WON'T SHARE IT UNLESS WE ARE BOTH CO-AUTHORS. SPLIT IT 50/50 AND I CAN FINALLY LEARN IT ALL.
He never showed me all the text, but just some.
THE SCARIEST THING WAS WOMEN KEPT BEGGING TO MEET. BEG, LIKE A FVCKING DOG. SERIOUSLY, EVEN FOR MY LOW SMV, THEY NEVER BEGGED.
HE BANGED 14 WOMEN IN FRONT OF ME, EVEN KICKED SOME OUT IF THEY MISBEHAVE. THEY WERE ALL 9/10, NOT 10/10. HE HAS SOME POWERFUL INNER GAME
These women were hotter than Justin Wayne.
HE WAS NOT A BIG FAN AT ALL, HE SMELLED B.S AS HE TOLD ME YET I WAS A FAN BEFORE…
For the Pakistani mentor,
Is this guy some kind of natural? But a high value natural.
FUCKBOI/SAME DAY LAY
BOYFRIEND/GIRLFRIEND FRAME
FRIENDZONE SOCIAL CIRCLE
HUSBAND MATERIAL
DADDY DAUGHTER FRAME
HIGH STATUS/CELEBRITY STATUS. 
I think he also has a bit of a high-status kind of frame and husband material.
Some of the fashion he wears even if I thought it was stupid. Like a pink dress shirt. He got a same day blow job as we went to the horse races. I was like wth…
HORSE RACING EVENT, HE GOT A SAME DAY BLOW JOB IN FRONT OF ME. YOU WILL SEE FOR FUTURE VIDEOS WHEN I WAS GAMING SUPER HOT WOMEN. HE TAUGHT ME HOW TO USE EVENTS TO FUNNEL THE HOTTEST WOMEN IN VANCOUVER TO DAYGAME THEM.
I heard him gaming or talking. I was like this guy already fucking replies before she even speaks or half a second, like a super fast processing power. Like as if he had a email sequence he fired off every time she said this or that. But it was all-natural and in the moment. I was like holy shit, no matter how good I was, this guy will kill me in daygame.
He was above any dating coaches. We are a lower caste as dating coaches to these people.
He also stole a women I got a number with. He got it too then she met him instead. I mean, did I get cockblocked?
Never fully trust brown people as he would tell me all the time.
I felt outclassed, outgunned.
So when I share the inner circle technologies with the world. I am holding a lot of gold bars back. I can't go into details.
But this secret society group of PUAs or high-value naturals were so damn good, I think everything all the golden nuggets or few gold coins were utter bullshit. 
I was like these aren't just lower caste naturals, this is a high-value naturals. All the naturals I knew all had mansions and were millionaires.
IN TERMINATOR 2 IN THE MOVIE THEY SAW A SUPER POWERFUL PROCESSOR AND IT GAVE RISE TO A BUNCH OF NEW IDEAS IN NEW DIRECTIONS. THEN IT CREATED SKYNET AN A.I WHO WAS SET TO DESTROY HUMANITY. BUT I SAW THAT POWERFUL CHIP AND THOUGHT, WHAT THE HELL. IS THIS POSSIBLE? I SAW IT WITH MY OWN EYES AND VANCOUVER ISN'T EASY. HE ALREADY CRACKED THE CODE AND THE WORLD BENEFITS.
Quantum computer chip that powers terminators brains or CPUs. I might not get it fully but I reverse engineered the technology for my students. I had to refield test it properly to make it work for my lower SMV. He was the real mentor I had. Mentor, not a teacher. He lived that life and he can destroy Justin Wayne easily in daygame.
THIS WAS HOW I WAS MENTORED. BUT IN A PUA WAY
I was shown all the secret locations of Vancouver to daygame no one knows too. All the bars all the stuff. I wasn't allowed to tell a living soul.
Well good thing I have no sense of direction or map reading anyways. So I was completely lost. 
I was very angry and confused at the time, I was going though every daygame style 3 months at a time.
He is not a dating coach nor does he even knows how to teach it. But he lives that life to that degree and I get to scientifically study it. Yet I was stubborn because I was like oh daygame is everything, fvck lifestyle game. Its all bullshit. I upset this secret society.
Secret societies are not dangerous people, its just a way to keep privileged knowledge out of the hands of the public.
I wasn't trained like a dating coach training me.
I was mentored in the mindsets, seeing the technologies. A guy who is brown and doesn't even look good. A guy who is a big overweight and a guy who really is the best PUA I know.
It was humbling like I might be the best daygame coach in the world so far.
But this was another level, like Seal Team 6 or something.
A lot of members were kicked out. Some remained. As long as I am helping the world in daygame I remain a member to the inner circle.
I didn't hang around PUAs, for so many years. I avoided them. But people always saw a bunch of secret PUAS with me that nobody knows.
YOU COULDN'T TELL THEY WERE PUAS, THEY WERE LIKE NINJAS, YOU NEVER KNEW THEY WERE APPROACHING.
THEY EVEN TAUGHT ME TO USE BAGS AND STUFF TO MAKE IT SEEM LIKE I AM JUST SHOPPING.
They would buy stuff and refund it later, like a women's perfume. It was brilliant.
He taught GamingElite and John Elite, not John Wayne. I told him to fuck off then over an argument but he was right. I had to apologize and beg to be allowed back in.
This isn't an exaggeration or a made-up story. This is biographical. I don't spin things. You know that.
In the future, I will show more of the inner circle. But not their faces. You will see them training me and mentoring me.
HE WANTS ME TO GIVE UP SAME DAY LAYS, AND CLOSE THE LOOP LATER IN THE DAY WITH NUMBER CLOSES. I AM ADDING INSTAGRAM TO IT. THEN I WAS UPDATED A MILLION WAYS TO USE IT. NEW IDEAS I NEVER WOULD OF THOUGHT OF. ITS ALMOST LIKE HOW COME THE WORLD HAVEN'T FIGURED IT OUT YET? THE SOLUTION IS SO EASY? 
UNDERSTANDING THE VALUE SYSTEM OTHER DATING COACHES DISMISSES. ITS NOT ALL GAME, BUT VALUE AND CONVERSIONS
There is a difference between baking a cake or baking a souffle.
The student-built his fashion like the outside of the cake
The dry part was Elite 30 and I always told Asian students, dude that is only the frosting for the game or a bunch of golden nuggets and 2 gold coins which one I discarded.
The Skypes were 3 gold bars
TEXT GAME FOR MINORITY WAS THE 4TH GOLD BAR.
He invested in himself and all this secret knowledge from the inner circle put his game over the edge.
Today he is getting one fuck buddy after another.
But he had to build the habits for it to happen. Never ignore the power of the Skypes. I never talk about romance. I reveal more of the actual game. The course are just lecture notes like bible study.
The depth is in the Skype. They work together.
IN THE PAST THE INNER CIRCLE REFUSED TO SAY RACE MATTERS OR HEIGHT. YOU ARE GOOD LOOKING JOHN. But it was all about golden ratios.
Everyone bangs women of their own golden ratio for the highest.
I said to the white guy, dude because you are white and you look like a runway model, you play game on easy mode. It pissed him off a lot.
Another member said yeah John was totally right, unfortunately. When he was like I couldn't believe John said that.
Today now they know better.
I have the same golden ratio as my Pakistani mentor. 82%, higher than celebrities. The hottest women I banged was 8.5/10. He bangs 9/10. He does have a mansion and better lifestyle.
Some dating coaches who you think are not attractive has a higher golden ratio. Some good looking one has lower. So they bang lower level ones.
He would ask me what is the difference between us then if we have the same golden ratio?
I said you have a mansion and your social skills are much better. He also said to me, dude you are making it harder on yourself than it has to be.
Well he does have wider shoulders than me.
Something I teach my students to work on, the v shape. I noticed he has a wide shoulder and women likes the neanderthal gene. The protector status.
Its not about muscles but how wide your shoulders and lats are, a v shape.
Filipinos have a stronger inner game than Chinese students. Timidity equals death
Fire style is suitable for Asians. Not natural wind or earth stability which is half way flirts, teases and connection. My pakistani mentor uses first and GamingElite used fire.
Somewhere along the way I switched to the wrong style for Asians. Earth.
Water is smooth playful but lots of touches.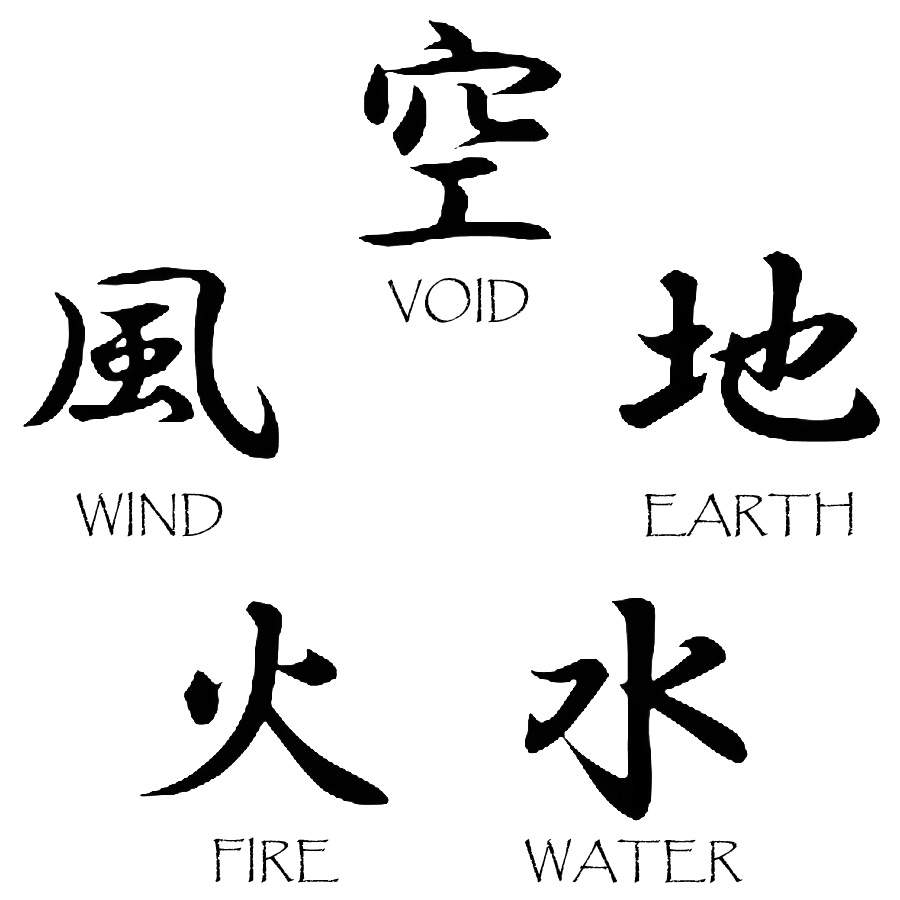 Filipinos only has fire, they don't empathize as well and have a better killer instinct in game. My filipino students out do the Chinese students. Same with Koreans outdoes the Chinese ones.
When they are timid they will have inner game problems and stop approaching soon. Then act like a spineless jellyfish.
Women don't like guys who has a flight response, it turns them off.
THERE IS ONLY ONE DAYGAME COACH IN THE WORLD WHO HAS THIS MUCH ASIAN STUDENT RESULTS IN DAYGAME. FOR FUCK SAKES EVEN HE IS SAME DAY LAYING.
ALL THE GOLD IN MY GAME LED TO 426 LAID, PULL TESTIMONIALS.
Scary thing was, there are a lot of video testimonials I haven't posted. I am too busy. But I hope you realized what it took to get it.
Without the inner circle, it might only be close to 200 of them.
Also lately I cough a lot when I talk. I am taking manuka honey with apple cider vinegar and turmeric. I think I have acute laryngitis, meaning maybe some fungus or something grown. Then I keep coughing. I'm burning that off and I can at least stop coughing. But not when I talk. So eventually I will get my voice back. But been busy but will update the blog as much as I can
Bootcamps are a lot of gold bars. A lot of people really learns a lot more of my game and it speeds up your progress. Some students are super hardcases. They barely can do it themselves with the products.
SMV DOES EXIST AND PEOPLE BELIEVES IT WAS ALL GAME, EVEN THE INNER CIRCLE.
ITS LIKE ROBOCOP HERE IN THIS SCENE WHERE HE THINKS HE IS ACTUALLY SHOOTING EVERYTHING NOT A PROGRAM OR A PROGRAMMED OR GENETIC ADVANTAGE.
THIS IS ONE THING I REALIZED ABOUT DAYGAME. IT IS A GAME OF VALUE, SO BOOST IT.
Some people are preselected and her type, with very little game
When you boost your overall value past 20/35. You just become luckier than not. Its that simple.
It's not just a game of persuasion, but a game of value. You just need that 25% to get over the 20/35 line.
It's like you are the product, you can't sell shit no matter how good your game or persuasion is, maybe if you number game it.
But that isn't game.
My students are all about value and conversions.
WHAT YOU DON'T REALIZE IS SOMETIMES THEY THINK ITS THEIR GAME. BUT IN REALITY, THEIR GAME ISN'T THAT HIGH TO PASS 20/35. THEIR RACE AND HEIGHT PUTS THEM WAY ABOVE MY ASIAN STUDENTS.
WHAT GAME IS LEFT OVER, IS WHERE ALL THE TESTIMONIALS IS, AFTER THE VALUE IS BOOSTED
Hope you learned something
For Asian men they fail to realize. You can either be tall, or be excessively good looking or be excessively strong. There is nothing in the middle.
The timid Asians without social skills and thinks it is cute to just do Elite Playbook without social skills are going to get destroyed in daygame. Asians without these 3 advantage are below the poverty line the only race.
So boost your overall value as if your life depended on it. Compensation theory

For the inner circle, the will try to max out every category, not just game. They will try to max out emotions, social skills, social calibrations, money, looks isn't super high, but it's not low either. Most aren't short and if they were most were decent looking or good looking before. So they had their positive experience and beliefs.
Their game wasn't perfect, but since all the other areas are maxed out for them that's how they think.
I also think it makes sense to work on all these other areas too. It just makes it easier.
My Pakistani mentor would say lifestyle is the greatest equalizer.
But how many Asian men really have social skills or social calibrations? They are too busy listening to RSD and just inner gaming that shit without any outer game habits tto match. Trying to use positive vibrations without the outer game to match.
LASTLY WHEN I POST ALL MY BOOTCAMP TRAILERS OF STUDENTS LAID? WHY DID I HAVE SO MANY GOLD BARS IN MY GAME? ITS SIMPLE, GAMINGELITE, THIS STORY WAS BEFORE WHEN I WAS A PUA BEFORE BEING A DATING COACH. IT WAS ALL THE GOLDEN NUGGETS AND TEACHING AS GAMINGELITE TO FIELD TEST. I HAD SO MUCH GOLD IN MY GAME YOU WILL SEE TONS OF STUDENTS WITH RESULTS BEFORE I EVEN JOINED ANY COMPANY. SUCCESS LEAVES CLUES.
ON THE BOOTCAMP YOU GET ALL GOLD BARS. THESE ARE THINGS THAT WASN'T TAUGHT TO ME. BUT EXTRACTED FROM FIELD TESTING AND TEACHING EVERY SYSTEM BEFORE.
If these are GamingElite testimonials or bootcamp trailers, how the fuck is GamingElite getting students with such excessive results? Well, the gold extraction process started so many years back.
No matter how it was spun, you can't take away the gold. Or my 18 years in the trenches. These battlefield scars were earned. Even if I made it look so easy getting student results non stop. It wasn't. I just rather make it seem that way.
THESE WERE JUST 3 STUDENTS. NEXT GUY GOT LIKE 7 LAYS OR SOMETHING LIKE THAT I WILL POST. BUT HOW COME THEY WERE GETTING 3 LAYS OR MORE IN GAMINGELIE'S BOOTCAMP AND MORE PULLS? SOME TOTAL OVER 15 LAYS IN THOSE 2 WEEKS AFTER THEY TRAVELLED. BUT HOW THE FUCK IS THIS EVEN POSSIBLE? IF NOT THE GOLD BARS? 
NOW YOU KNOW. THE PAKISTANI MENTOR, MY 18 YEARS OF FIELD TESTING. 
ITS NOT ABOUT WORSHIPPING ME BUT ITS ALL ABOUT YOUR RESULTS. THAT I CAN GET YOU EASILY.
I HAVEN'T EVEN GOT TO THE STORY OF GAMINGELITE.
YOU ARE THE BENEFICIARIES TRAINING WITH ME. YOU DON'T HAVE TO SPEND 18 YEARS DEVELOPING BAD HABITS AND SCREWING UP YOUR MIND WITH BULLSHIT WHERE YOU HAVE TO TAKE EVEN MORE TIME TO DISCARD SHIT
Hope you learned something
You are learning from someone with excessive experience in the hardest hell in daygame. I also think if Vancouver isn't so LMS driven or so social skills or height, race driven against a short Asian who was skinny like me. It wouldn't be so transferable either to every race as you can see with my students. Including Asians. But I got testimonials of every single race and tons of each.
-John Elite
UPDATE, JUST GOT ANOTHER TESTIMONIAL NOW, ANOTHER ASIAN STUDENT GOT A GF. GREAT, I'LL POST IT NEXT TIME.