HOW TO DECODE WHAT DEEPAK WAYNE IS THINKING. EXACTLY LIKE ALL MY OLD POST, LETS BEGIN. HE CAN'T BEAT MY STUDENT RESULTS SO HE WILL JOIN ME, BY STEALING CREDIT. IF YOU CAN'T BEAT THEM JOIN THEM. HE CAN'T CONTROL HIS BEHAVIOR
REMEMBER WHEN I TALK ABOUT DEMONS, POSSESSION, INVITATION, THEN IT BEFRIENDS YOU, THEN YOU GET ATTACKED AND LASTLY YOU GET POSSESSED. BUT I THINK THE OPPOSITE IS HAPPENING. HE IS NO LONGER INVITED TO ATTACK BECAUSE I AM REMOVING THE EVIL WAYNE NAME. THAT'S WHY HE KEPT USING THE NAME WE, THIS WE THAT AT WAYNE DATING LIFESTYLES
UPDATED: I WANTED TO ADD ONE MORE PIECE OF WHY I EVEN SAID THAT. YOU SEE JAMES THE SOCIOPATH ON THE TOP LEFT OF THE SCREENSHOT? JUST TO MAKE THINGS CRYSTAL CLEAR AND NOT OUT OF CONTEXT. JAMES ATTACKED ME WITH ALT ACCOUNTS ON FACEBOOK ALSO CALLED JOHN WAYNE AND SHUT DOWN MY FACEBOOK ACCOUNTS OWNED BY DEEPAK. JAMES THE SOCIOPATH CLAIMED I TALKED BADLY ABOUT DEEPAK SO I PHRIASED DEEPAK OUT OF FEAR TO SHOW I DIDN'T SAY THOSE THINGS AND JAMES THE SOCIOPATH SPIN THINGS BLACKMAILING ME WITH SOME AUDIO HE RECORDED
I was in fear that James wanted to turn Deepak Wayne against me so I said some nice things about him.
Now it was used out of context

but I wanted to clear up why I said it. IN FACT THIS BUFFDUDE MIGHT EVEN BE JAMES AGAIN.
I SAID ALL OF THIS TO MAKE SURE DEEPAK WAYNE WOULDN'T GET ANGRY AT ME BECAUSE OF WHAT JAMES SAID. JAMES SAID HE HAD A RECORDING OF WHAT I SAID, BLACKMAILING ME SAYING I TALKED BADLY ABOUT DEEPAK'S WAYNE GAME OR SOMETHING
In the screenshot it said on the top right I'm being blackmailed, on the top left it said by an Asian sociopath name James the faggot. But James later turned out to be an old student using alts of me…
JAMES THE SOCIOPATH IMITATED ME, THAT'S NOT ME, MY ACCOUNT WAS THAT BLONDE KISSING ME ON THE CHEEK, THE LEFT SIDE WAS HIS ALT ACCOUNTS. HE WAS USING THIRD PARTY ABUSE AGAINST ME
JAMES GOT 7 LAYS IN HIS EMAIL COACHING WHICH WAS CHEAPER THAN A SKYPE
I FOUND OUT IT WAS MY OLD STUDENT JAMES THE SOCIOPATH. THAT'S WHY IT WAS THE FIRST VIDEO ON MY YOUTUBE.
I PANICKED AND SAID THOSE GOOD THINGS ABOUT DEEPAK WAYNE TO COUNTER JAMES OR GREG'S SPIN. JAMES CALLED ME GAMINGELITE, MY 2014 NAME TO 2017 FOR A REASON. BEFORE I JOINED ANY COMPANY HE WAS TRAINED BY ME AND GOT 7 LAYS. HIS BROTHER HOWEVER IS ALSO PART OF THE STORY, IN MY ELITE 30 SALES LETTER. 
JAMES TURNED OUT TO BE GREG ACTUALLY
WHEN I PUT HIS EMAIL INTO FACEBOOK AND HE ADMITTED HE WAS ANGRY AT ME BECAUSE I GOT HIM LAID AND NOT HIS IMPOSSIBLE CASE BROTHER WHO COULDN'T EVEN LEARN 3 STEPS LIKE MOST ASPERGERS GUYS
That's why I said those good things about Deepak Wayne to Deepak to make sure if he released the audio, I still praised him. That's why the video is called Greg, SOCIOPATH, stalker (using alts of me) was the stalker all along. He was angry because of his brother, but he got like so much results from my coaching…
GREG BLAMED ME FOR NOT FIXING HIS BROTHER AND HE DIDN'T WANT TO ADMIT HIS BROTHER HAS ASPERGERS. IT UPSET HIM BUT LATER ON HE TOLD ME THAT HE DID HAVE IT AFTERALL AND I WAS RIGHT…He did everything to try to get revenge
Have you noticed he called me GamingElite? His eyes looks pretty scary, like a serial killer. After he got 7 lays from my training. I was always a good coach before, I wasn't well known. I was obscured to the world before. No one knew who I was. Before John Wayne and John Elite… the best kept secret kind of dating coach type working with Deepak Wayne
HIS BROTHER WAS AN IMPOSSIBLE CASE ASPERGERS, HE LATER ADMITTED IT I WAS RIGHT. HIS OLDER BROTHER DIDN'T GET RESULTS. BUT HE DID. HIS BROTHER WAS A SUPER SLOW LEARNER. HE KEPT MESSING UP THE STEPS DUE TO A LACK OF SOCIAL CALIBRATION AND CAN'T DO THE THIRD STEP. TYPICAL OF ASPERGERS.
I LATER CREATED ELITE 30 FROM HARDCASE TO HERO PRODUCT AS MY APOLOGY. I DIDN'T HAVE THAT KIND OF TECHNOLOGY TO HELP HARDCASES SO I PITCHED TO WAYNE DATING LIFESTYLES, MICHEAL WAYNE. I NEED TO MAKE THIS PRODUCT. EVERYTHING IN MY SOUL TELLS ME I HAVE TO CREATE A PRODUCT CALLED WAYNE 30: FROM HARDCASE TO HERO. I WANT TO HELP HARDCASES.
MICHEAL WAYNE WHO WAS MANAGING ME AT THE TIME NOT DEEPAK WAYNE WAS LIKE CALM DOWN JOHN YOU ARE HERE FOR A FEW DAYS AND MAYBE TEACH SOME STUDENTS FIRST SKYPE IN OUR FACEBOOK GROUP, GO AND USE IT. IT IS A GOOD RESOURCE.
WHATEVER I SAID THERE, AT THAT TIME, WHILE HE CLAIMED I WAS TALKING THE OPPOSITE OR BADLY ABOUT DEEPAK WAYNE. THAT'S WHY I SAID THAT. I WANTED TO MAKE THIS CRYSTAL CLEAR
We did lose some money due to Jame's sociopathic action in the company. I lost over 10k from his entire months crusade.
Afterwards, I put him in the hall of shame and that part of the forum section was created to rip off his mask. I only found out it was James because I put his email in the facebook and his name showed up.
Hate later apologized that his brother was Aspergers.
MY UPDATE WAS TO MAKE SURE I JUST CLEARED UP WHY I SAID THAT, NOTHING HOSTILE. THERE IS A CEASE FIRE GOING ON RIGHT NOW. BUT I WANTED TO MAKE THIS CRYSTAL CLEAR. THAT'S WHY I SAID IT, OUT OF FEAR TO NOT SEEM LIKE I AM TALKING BAD ABOUT SOMEONE ELSES GAME. IT WAS TAKEN OUT OF CONTEXT.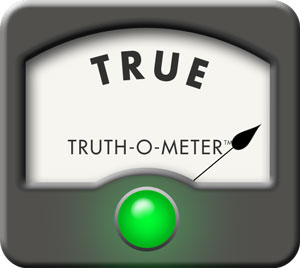 THE DEMON NO LONGER WANTS TO POSSES ME. HE FINALLY ACKNOWLEDGES I AM NOT WORKING FOR THE COMPANY. THAT IS GREAT AT LEAST TO SOME DEGREE
I love the narcissism, saying how he brings good results to his students. Umm, I have like 100 video testimonials dude, you have like 20 and trying to use other ones to boost it.
LETS DO THE MATH, 20 REAL TESTIMONIALS, LETS SAY 25 OR SOMETHING. YET I WILL HAVE OVER 100 TESTIMONIALS, WHY IS MY GAME 4X BETTER? DID I REALLY LEARN FROM YOU OR SOMEONE ELSE?
That was a 2018 thought, not a 2020 thought. Today I am clarifying I feel very different. So that shouldn't be taken out of context. I was threatend by another sociopath who also did a smear campaign on me.
DEEPAK WAYNE SCREENSHOT
He just proved my last post to be true. He does have a dossier on me. Do not give him any information about you. This post wasn't a bad thing. He didn't post anything bad about me so its fine.
LET HIM THINK WHAT HE WANTS
SOCIOPATHS WILL TRY TO USE YOUR OWN WORDS AGAINST YOU ONCE THEY FIND OUT ABOUT YOUR WEAKNESS. ITS SO COMICAL, HE CAN'T EVEN HELP IT. THE PROBLEM IS HIS AUDIENCE DOESN'T KNOW WHAT SOCIOPATHS ARE, WHEN THEY ARE SOCIOPATHS THEMSELVES
OBVIOUSLY, I AM NOT TAKING THE FIGHT TO YOUTUBE, I'M NOT STUPID. WHEN KRAUSER OR JUSTIN WAYNE DID THAT, THEY GOT POSSESSED BY THE DEMON OR SOCIOPATH. THE FIGHT WILL BE HERE.
IF DEEPAK WAYNE CONTINUES THEN IT IS A SOCIOPATH SMEAR CAMPAINGE. IF NOT, HE IS SAYING IN REALITY, GOOD FOR YOU JOHN ELITE FORMER JOHN WAYNE. I ACKNOWLEDGE YOU HAVE MORE STUDENT RESULTS, MAYBE DOUBLE OR TRIPLE OF HIS. I'M GOING TO LEAVE YOU ALONE AND STOP TRYING TO POSSESS YOU LIKE A SOCIOPATH.
MAYBE NOW IS A GOOD TIME TO CEASE CONTACT, I HAVE EARNED MY WAY OUT OF IT BY BEATING HIM AS HIS OWN GAME. IN TERMS OF STUDENT RESULTS. HE KNOWS I WON'T BE COMING BACK ANYWAYS. MAYBE HIS PLAN WAS TO REASORB ME BACK INTO THE COMPANY  OF DEEPAK WAYNE OR ELSE MAYBE TRY TO USE MY TESTIMONIALS TO LEVERAGE HIS BRAND.
THE PLAN BEFORE FOR HIM WAS
TO RETIRE RICH LIKE RSD MAX
TO BE THE MOST FAMOUS DATING COACH
HE CAN'T BEAT MY STUDENT RESULTS, SO HE WILL TAKE CREDIT, I DON'T CARE.
ORIGINALLY I WAS PART OF HIS RETIRE RICH LIKE RSD MAX PLAN.
He told me this over the phone, we including my Indian friend asked, what does he want. He said to retire rich like RSD MAX and be the most famous. He called me a Benchode to him in Hindi saying John was originally suppose to take over the company. Possibly lead a new team like RSD. He had big plans he didn't tell me and I found out much later during that call. I did say I have to help Asian men. He said you can do it with Wayne Dating Lifestyles… Umm.. no. 
I WAS TO BE PRESIDENT OF WAYNE DATING LIFESTYLE WHILE DEEPAK WAYNE RETIRES ONE DAY WHEN HE MAKES ABOUT A MILLION AND HE WILL MOVE ON. I RUN THE COMPANY AS CEO. BUT THERE IS NO REAL LLC FOR WAYNE DATING LIFESTYLES.
AT STAGE 4 I TALK ABOUT THE DEMONIC POSSESSION. BUT WHEN HE SAID HOPE YOU ACHIEVE YOUR GOALS IN LOVE AND DATING LIFE. THAT IS USUALLY A GOOD SIGN THAT HE ISN'T HERE TO BE HOSTILE, BUT THEN AGAIN HE IS BEING HOSTILE BY TAKING CREDIT. MAYBE ITS A WAY OF INDIRECTLY ACKNOWLEDING MY STUDENT RESULTS AND SAYING HEY JOHN, STOP ATTACKING, I'M BEING NICE TO YOU AND STILL FUCKING YOU OVER, BUT LESS THAN BEFORE…
Deepak Wayne believes is cutting off the head and shooting the arm concept and he will continue to use things against me like my own words against me if he decided to continue. If he doesn't continue and he is saying I hope you are doing well in your business.
I have heard that before, that just means he will delay his attack. He isn't attacking now because he knows he won't be able to win and the best he can do when I post 100 testimonials in a row is, he will just have to steal credit again. That's why I left.
When Deepak Wayne takes credit, he attacks all my students in a way. But he isn't doing it in a hostile way or anything like that.
IT IS SPELLED OUT HERE EXACTLY, STEP BY STEP. HIS AUDIENCE IS SO STUPID, WITH SUCH LOW I.Q THEY CAN'T EVEN READ… I MEAN, WTF… THEY HAVE NO BRAINCELLS. FUCKING SHEEPS
I was right all along, everything happens like a chess game, step by step
IF DEEPAK WAYNE WILL CONTINUE TO BE HOSTILE, I DON'T THINK SO, THEN, OF COURSE, HE EXPOSES HIMSELF FOR BEING A SOCIOPATH. IF NOT, THEN MAYBE I'LL LEAVE IT ALONE.
I FINALLY GET TO LEAVE, MAYBE ITS GOOD TO JUST LEAVE THAT WAY AND LET HIM TRY TO STEAL CREDIT. IT MAKES HIM LOOK WEAK AND PROVES MY POINT OF HIS BEHAVIOR.
HES NEVER GOING TO CHANGE. BUT I DIDN'T KNOW THESE POST AFFECTED HIM THIS MUCH, BUT HE ACKNOWLEDGES AT LEAST THAT I HAVE SOME STUDENT RESULTS.
JESUS IS WILLING TO SACRIFICE HIMSELF TO PROVE DEEPAK IS WRONG AND EVIL IF NECESSARY AND COME BACK 100X STRONGER…
YOU CAN SEE DEEPAK WAYNE IS USING A THIRD PARTY SMEAR CAMPAIGN EXACTLY THE SAME AS THE ARTICLE WRITES. THIS IS AN ATTACK ON MY AUDIENCE, BUT MY AUDIENCE ISN'T STUPID. HIS IS STUPID AND DUMB. SHEEPS.
THIS IS MY REAL MENTOR WHO TRAINED JOHN WAYNE OR GAMINGELITE AND JOHN ELITE BEHIND THE SCENES I GIVE HIM CREDIT. JOHN WAYNE'S REAL MENTOR WAS PAKISTANI, NOT INDIAN
A HIGH VALUE NATURAL MILLIONARE WITH PERFECT SOCIAL SKILLS, FASHION AND I WAS TRAINED IN THIS MANSION.
He called Deepak Wayne a loser, in the past called Deepak Wayne a pissant. He thinks I shouldn't bother with Deepak. Hes a loser. That is what my Pakistani mentor thinks.
Before I joined Wayne Dating Lifestyle I cut off my mentor who told me Deepak, he is going to fuck you.
You Micheal Wayne and him are on a boat. He will backstab you both off it.
I didn't listen and joined anyways but I had to appologize to my Pakistani mentor telling him he was right.
MY REAL MENTOR WROTE, LIONS DOESN'T CARE ABOUT THE OPINION OF SHEEPS. MY MENTOR IS SMARTER, BETTER AT GAME, CAN SAME DAY LAY TOO, EVEN DAY 2'S CONVERT 95% OF THE TIME AND EVERY SINGLE 3 APPROACHES 1 GETS A NUMBER. HIS STATS ARE OFF THE CHARTS ABOVE MOST DATING COACHES
HE ALSO TAUGHT ME DON'T TRUST BROWN PEOPLE, THEY WILL BETRAY YOU
THAT'S THE HEADQUARTERS OF THE INNER CIRCLE
I only get to be around the inner circle every 3 years. So that's 2 and a half more years of waiting. I'm secretly taught by a secret society group of players and naturals. My game isn't synthetic like PUAS. It heavily requires social skills and vibe and boosting your value. Its a very different game. I simply added my Asian Wayne tactics.
IF I WERE TO GIVE CREDIT TO DEEPAK WAYNE, SOME CREDIT I HAVE TO EQUALLY GIVE CREDIT TO JUSTIN WAYNE, 50/50 BECAUSE JUSTIN WAYNE'S SYSTEM CONTRIBUTED TO MY OWN. THIS IS FOR DATING COACHES
I ALSO GIVE CREDIT FOR LONDON DAYGAME FOR THE SPICING PART I ALSO LEARNED IT JUST LIKE DEEPAK WAYNE DID. WE BOTH FOLLOWED A SIMILAR LINEAGE.
HE STARTED WITH RSD, SINCE HE WAS TRAINED BY RSD TYLER, THEN HE LEARNED LONDON DAYGAME, THEN JUSTIN WAYNE THEN HE ADDED THE ROMANTIC SEXUAL CONCEPT.
FOR ME I STARTED 18 YEARS AGO. ALL THE SYSTEMS WERE, FROM THE BEGINNING, THIS IS WHERE I GIVE CREDIT
WHAT DID I LEARN FROM JUSTIN WAYNE? Cause I used to teach his game in 2015. 
-a structure, before I was trying to piece every daygame system from scratch early 2016 and before I joined your company
-an escalation ladder. Qualify flirt touch. I ONLY USED FLIRT TOUCH, UP TO LEVEL 5. DEEPAKS GAME GOES UP TO LEVEL 4, ITS DIFFERENT
-3 openers, although I discarded it to two now.
-kaizen facial expressions
WHAT HURT MY STUDENT RESULTS? 
WHAT DID I LEARN FROM DEEPAK WAYNE? 
HIS AUDIENCES ARE REALLY STUPID, THEY CAN'T SEE THOUGH THE MASK. WITH ASPERGERS, THEY ONLY SEE A SMILE, NOT A SOCIOPATHIC I'M GOING TO ATTACK YOU SMILE
Unless he was trying to drag it into a Justin Wayne or Krauser match. I don't think so. I think this is the end of it.
LIKE A CHESS GAME DEEPAK WAYNE WILL ACT LIKE A SOCIOPATH. ALL HIS MOVES ARE PREDICTABLE, HE DOESN'T ACTUALLY HAVE A MIND OF HIS OWN
ACCORDING TO THIS, YOU CAN'T DO ANYTHING ABOUT IT, SO I KNEW HE WOULD DO SOMETHING LIKE THIS BECAUSE ITS WELL DOCUMENTED THAT SOCIOPATHS ALL HAVE THE SAME PATTERN. 
PEOPLE WILL START TO WISE UP TO HIM EVENTUALLY AND GET TURNED OFF BY HIS EVIL BEHAVIOR.
I WANT TO REINSTATE WHAT I SAID, I GIVE MY PAKISTANI MENTOR MOST OF THE CREDIT. I GIVE JUSTIN WAYNE AND DEEPAK WAYNE SOME CREDIT, BUT I HAVE DISCARDED A LOT FROM DEEPAKS SYSTEM. I ALSO TOOK 1% GOLDEN NUGGETS FROM EVERY OTHER DAYGAME SYSTEM TOO. SO THEY GET CREDIT
THE REASON I DISLIKED DEEPAKS WAYNE SYSTEM WAS, IT WASN'T ASIAN FRIENDLY. AS HE CALLED THIS GUY CHINESE. HE WAS HALF LATINO AND HALF FILIPINO.
That's not Asian. That's some mix of I don't know what that is tbh.
THIS STUDENT ALREADY GOT LAID WITH NIGHT GAME ALL THE TIME BUT NOT DAYGAME.
Then again neither is Justin Wayne's system.
If his system was so transferable, what about to those with a lower SMV?
Yet I got a lot of Asian student results.
NOW AFTER THE SOCIOPATHIC SPIN, NOW HIS MINIONS OR CULT IS SO BRAINWASHED, HE SAID THAT CLEARS IT ALL. I'M SURE IT DOES
His audiences are stupid, they have no ability to think on their own. I think these are Deepaks alts.
I DIDN'T SAY DEEPAK WAYNE TAUGHT ME FASHION, I WAS BEING SARCASTIC. SO OBVIOUSLY HIS AUDIENCE IS STUPID, LOW I.Q.
I'M MAKING A JOKE THAT HE DIDN'T TEACH ME FASHION,
DEEPAK WAYNE DOESN'T KNOW TEXT GAME, I WAS MAKING A JOKE ABOUT IT.
DEEPAK WAYNE DOESN'T KNOW SOCIAL SKILLS, HE IS LIKE A ROBOT WHEN HE TALKS.
No you dumb fuck, dumb sheep.
My pakistani mentor taught me these things. Not Deepak.
This is not a lie, just your misinterpretation. cause you can't read sarcasm.
IN THE PAST I HAVE DEALT WITH SOCIOPATHS WHO ALSO TRIED TO DO THE SAME THING. LETS SEE WHAT DEEPAK WAYNE DOES NEXT. IF HE ATTACKS AGAIN, WELL, THERE IS NOTHING I CAN DO, I JUST WANTED TO SHOW THE SOCIOPATHIC PATTERN HIM AND JUSTIN WAYNE HAS. IF HE DOESN'T ATTACK AGAIN. THEN FINALLY I CAN SPLIT OFF FROM THE COMPANY PEACEFULLY. IT MEANS THE DEMONIC POSSESSION IS OVER. I'M NOT HERE TO HURT HIS BUSINESS. I'M NOT. I JUST WANTED TO SHOW THE SOCIOPATHIC PATTERNS AND HIS AUDIENCE ARE A BUNCH OF SOCIOPATHS TOO
But yes, now you guys know, why he made it seem like I still worked for him all this time. He wanted to utilize my student results.
IF DEEPAK WAYNE WANTS TO BE MY MENTOR SO BADLY, UTILIZING MY TESTIMONIALS TO HIS DUMB SHEEP AUDIENCE, GREAT.
LIKE I SAID, 4 STAGES, INVITATION, THEY LEARN YOUR WEAKNESSES AND DOSSIER YOU.
THEY ATTACK YOU NON STOP LIKE DEMONS, THINGS OFF THE WALL ARE HAPPENING
LAST STAGE POSSESSION.
I HOPE THIS IS THE END OF IT. IF IT IS, I'M OKAY WITH HIM TRYING TO TAKE CREDIT. ITS BETTER TO FINALLY LEAVE THIS WAY, GIVING HIM A CHANCE TO SAVE FACE.
HIS AUDIENCE ARE SOCIOPATHIC AND ASPERGERS AND DUMB. THEY CAN'T HIS FACIAL EXPRESSIONS.
MAYBE HIS AUDIENCE CAN READ THIS FACIAL EXPRESSION…
REGARDLESS THAT'S THE END OF IT.
GOOD LUCK TO YOUR BUSINESS DEEPAK, YOU TAUGHT ME TRUE EVIL. YOU TAUGHT ME A STYLE OF GAME THAT IS EVIL. ALCHOHOL, FORCE HER TO SUBMIT.
THAT'S WHY I WENT BACK TO MY 2015 GAME AND TAUGHT THE SEXUAL CONNECTION LIKE I ALWAYS DID.
YOUR STYLE CAN WORK FOR BLACKS AND WHITES IN EASTERN EUROPE. SURE. OR BLACKS BACK IN THE U.S WHO ARE PRESELECTED.
At the very least I think there was one thing good about his system. One is the pull talk.
When you keep talking and walk her in the door. That is a good one. I use it in my system. But the rest I have discarded. I have also discarded all of Justin Wayne's romance. There is no romance in my game like 2015 and before. It seems to work better. I don't use Deepak Wayne's Romantic Sexual system either with my students
WHAT IS TRUE AND WHAT ISN'T? WHAT ARE HALF TRUTHS? OR SPIN DOCTORING?
TRUE
While I didn't sign any contracts because Micheal Wayne and Deepak Wayne tried to steal my testimonials on the first day, that is true. I still considered both of them my boss before. Doesn't mean I am an employee since I didn't sign any contracts. But it was out of courtesy, I just gave them 50% of my earnings while they steal all the credit and censor me until now.
TRUTH
What else is true, I didn't phrase him now as the post said. I was attacked by another sociopath in 2018. When I wrote that stuff, yes I did learn from 6 months to mastery, but I discarded most of it. I realized both of us in Europe use the sexual connection. Maneuvering, he didn't do objections dealing, used pull talk, alchohol and forced her a bit to submit. Sexualized it. He used 2 parts of the sexual connection and I used 3. Maneuvering, sexualizing, objections dealing. I was more of the technical guy who liked objections dealing.
FALSE
I am not an assistant, he keeps calling me that, tight supervision in his immersion testimonials. That's just spin. I don't assist. I was paid 60/40 split. He paid for my trip and we split that much. 2 dating coaches teaching. We both taught one at a time and split the group. I don't assist. I heard on the phone everyone who wanted a bootcamp with me. He would say I am an assistant, hard worker, but you should train with Deepak instead kind of bullshit. I only ever had one student results. WHERE DID IT SAY HE CAN SECRETLY RECORD ME IN EUROPE? TO BLACK MAIL ME? WTF IS THAT KIND OF MINDSET?
TRUTH
There are some similarities in the playbook to his system. But there are a lot of differences he doesn't see either. I field tested every system for 18 years. There are pieces from every single dating coach in there, golden nuggets. Deepak Wayne had some bigger pieces. But our escalation ladder isn't similar. Mine was much more similar to Justin Wayne's. I do adaptive openers more, I invented it. We both did spicing since we both learned London daygame. The 45 degrees was more of his idea, since I used to put my hands in the pocket. I didn't use my hands as much. But I improved it calling it ultimate congruency. You can see a lot of my concepts on Youtube Live sounds very different.
TRUTH, WE HAD VERY DIFFERENT GAME CONCEPTS
BASICALLY, WE WERE 3 DIFFERENT WAYNES, JUSTIN WAYNE, DEEPAK WAYNE AND JOHN WAYNE. BUT I WORKED WITH A COMPANY SO HE WANTED IT TO SEEM THERE WAS ONLY 3 WAYNE SYSTEMS. THE THIRD ONE WAS THE ASIAN ONE. When his students trained with me. They thought they were getting Deepaks system better explained. But in reality, he never knew what I taught until the London Immersion. It was the first time we saw each others system. Its very different.
HALF TRUTH
ABOUT THE BOSS EMPLOYEE THING, THERE WAS NO REAL WAYNE DATING LIFESTYLE LLC OR ANY COMPANY. ITS A SOLE PROPRIETORSHIP COMPANY. I SIMPLY GAVE AWAY HALF OF WHAT I MADE TO THEM.
TRUTH
MICHEAL WAYNE WAS THE ACTUAL PARTNER OF THE COMPANY. MICHEAL WAYNE WAS SCREWED OVER TOO BY DEEPAK WAYNE. SO HE WAS BEATEN OUT OF THE COMPANY. MICHEAL WAYNE FORGED A DOCUMENT TO SAY HE LIVED THERE. BUT I THINK HE DID THAT BECAUSE HE LOST THE ORIGINAL ONE AND DIDN'T HAVE TIME TO DEAL WITH THE PAPERWORK. HE TOLD ME WHEN HE WAS BEATEN. I DIDN'T BELIEVE HIM AT THE TIME, I THINK ITS TRUE NOW
IN THE PAST I THOUGHT MICHEAL WAYNE WAS THE PERPETRATOR, BUT HIM AND ME ARE SAYING THE SAME THINGS. HE IS TALKING ABOUT NOT HAVING ANY INFO FOR DEEPAK TO RECORD.
HE SAID LOOK AT THE LIFE OF THE PEOPLE ARE AROUND HIM. HE ALSO MEANS
HE MIGHT TRY TO SPIN THIS.
IF I'M SO WRONG HE IS A SOCIOPATH, WHY THE FUCK WAS HE BEATEN WITH A PIPE? HE WILL TRY TO MAKE OTHERS LOOK LIKE THE PERPETRATOR.
When I left the company I made all these post and documented it.
I talked about the demonic stage of windows flying and stuff. This was happening all the time.
WHAT HAPPENS AFTER THIS. WELL. I FOR ONE THINK I MADE MY POINT. I REALLY DON'T CARE ABOUT FIGHTING WITH DEEPAK WAYNE. I'M NOT TAKING THE BAIT ON YOUTUBE.
FOR NOW, I'M WILLING TO WALK AWAY PEACEFULLY LETTING YOU GET THE CREDIT AND SAVING FACE. I DON'T CARE.
ITS GOOD NOW YOU CAN'T LEECH OF MY TESTIMONIALS CAUSE I WILL REMOVE THE LOGO. AT THE VERY LEAST, I GET ACKNOWLEDGED FOR MY STUDENT SUCCESS FOR ONCE. EVEN IF YOU WANT TO TAKE CREDIT, THAT'S GREAT.
LIKE MY PAKISTANI MENTOR SAID, A LION DOESN'T CONCERN HIMSELF WITH THE OPINIONS OF SHEEPS. I DON'T GIVE A FUCK WHAT YOU THINK DEEPAK WAYNE. I REALLY DON'T.
AT THIS POINT, I DON'T CARE ABOUT HIM, AM I GOING TO TAKE HIS OFFER UP ABOUT GOOD LUCK WITH YOUR BUSINESS. HOPE YOU GET SUCCESS IN YOUR LIFE? SURE, WHATEVER YOU SAY DUDE
I personally think his audience are all sociopathic snowflake Asperger cunts. Back then we had 2 different audiences.
ANYWAYS, SUBSCRIBE TO MY YOUTUBE. I'LL POST MORE TESTIMONIALS, 30 MORE BOOTCAMP TESTIMONIALS. MOST OF WHICH WAS WHEN I WASN'T EVEN PART OF HIS COMPANY. NEXT STUDENT 7 LAYS NIGHT GAME, 1 LAY DAYGAME, ASIAN GUY. MY FIRST PAYING STUDENT WAY BACK IN 2014.
.
.FOR DEEPAK WAYNE I WAVE A PEACE SIGN, MAYBE ONE DAY YOU WILL STOP ACTING LIKE EVERYTHING THEY DESCRIBE OF SOCIOPATHS. THE ONLY THING THAT MADE ME ANGRY WAS YOU STEALING CREDIT. THAT'S WHY I LEFT AFTER I SAW THE IMMERSION CLIP WHEN YOU CALLED ME AN ASSISTANT OR SOME BULLSHIT. THEN SAW YOU SPIN EVERYTHING. I KNEW I WAS CENSORED, TO THE POINT ONLY TODAY PEOPLE KNEW I LEFT. IT WAS MORE THAN A YEAR AGO, WTF.
I DIDN'T FEEL LIKE DEALING WITH THE DAILY THREATS. YOU REMOVED MY PRIVLEDGES AS A MOD ON THE FORUM, I SAID I'M GONE.
IT WAS NICE OF YOU TO BLACKMAIL ME.
YOU SAW ME ONLY AS JOHN ELITE, YOU REFUSE TO BELIEVE THERE WAS A GAMINGELITE. WHO WAS A GOOD PUA AND A GOOD DATING COACH. YOU TRIED TO SPIN THE INTERVIEW AS I WAS YOUR STUDENT OR SOME SHIT. IN REALITY I WAS JUST A PRO DATING COACH HIRED FOR YOUR COMPANY WITH MANY YEARS OF EXPERIENCE AND STUDENT RESULTS JUST LIKE NOW. NOTHING HAS CHANGED. I CONTINUE TO GET STUDENT RESULTS BEFORE AND AFTER.
GOOD LUCK WITH YOUR BUSINESS DEEPAK AND WAYNE YOUR AUDIENCE, I DON'T WANT YOUR AUDIENCE. THEIR HEADS ARE SO FAR UP THEIR SOCIOPATH ASSHOLE. THEIR I.Q IS LIKE SUB 50.
GOOD LUCK WITH EVERYTHING ELSE.
WE BOTH ARE RELIGIOUS, SO I'LL FORGIVE AFTER THIS POST. BUT I WON'T FORGET. YOU TREATED ME LIKE SHIT, MARGINALIZED ME. YOU GAVE ME NO CREDIT. IN YOUR EGO YOU THINK YOU ARE A GOD.
ITS MY OPINION, UNDER THE MASK, YOU ARE THE DEVIL AND I AM THE JESUS OF DAYGAME.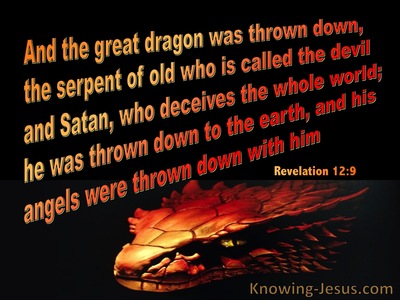 I ACCEPT THIS PEACE OFFERING AND WILL SPEAK LESS ABOUT YOU, THAT'S FINE. I'LL FOCUS BACK TO MY BUSINESS. LET YOUR DUMB AUDIENCE BELIEVE WHATEVER BULLSHIT THEY WANT LIKE A CULT. I IN THE PAST I WOULD OF WANTED CREDIT. BUT NOW, I DON'T GIVE A FUCK WHAT YOU THINK DEEPAK WAYNE
This should be the end of it. If you continue, well… like I said, just proves my point. At this point I am happy I am finally known to left the company. That's better than nothing.
I'm still not your assistant. We don't have to be friends, but we don't have to be enemies.
I'm still in the process of removing all the logos. It takes time, I am not a video editor or a cult leader.
I'M GOING TO LISTEN TO MY PAKISTANI MENTOR, THE REAL MENTOR WHO WAS THE ONE WHO EMPOWERED MY GAME… HE SAID LEAVE DEEPAK ALONE, FOCUS ON YOURSELF. GOOD ADVICE. I'M NOT GOING TO TAKE THIS FIGHT TO YOUTUBE. ITS A CLEAN SPLIT. ONE OF MY OTHER STUDENTS 3MP SAID TO LEAVE THE COMPANY BEFORE THINGS GETS VIOLENT OR IT GETS WORST. BEFORE IT WAS A CLEAN SPLIT, THIS TIME IT IS A CLEAN SPLIT AGAIN. THAT'S GOOD. IN TIME PEOPLE WILL FORGET AND MOVE ON.
I ACCEPT THIS PEACE OFFERING DEEPAK WAYNE
ON YOUTUBE LIVE, I WILL TALK ABOUT SOCIOPATHS, ASPERGERS AND NARCISSISM. BUT DON'T THINK I AM TALKING ABOUT YOU.
I'LL REFOCUS EVERYTHING TO SOCIAL SKILLS EQUALS EFFICIENCY. SOMETHING YOU DIDN'T TEACH ME BUT MY PAKISTANI MENTOR DID.
its another spin, itts not blocked words, basically no matter what I wrote won't show up on his channel, he hid all my post.
HIS AUDIENCE IS JUST AS BAD AS HE IS. THEY ARE BRAINWASHED.
BUT WHATEVER WHO GIVES A FUCK WHAT YOU THINK…
OUT DAYGAME SYSTEMS AREN'T ACTUALLY THAT SIMILAR. ITS LIKE OLD SCHOOL JIU JITSU, JUDO AND BRAZILIAN JU JITSU WHICH IS MINE.
Outside of watching the playbook where romance is called out for being ineffective in 2020. How many people have I told to use romance? No one. So how can it even be the same system?
Do you see why it's not effective for Asian men? Asian men are so dog shit in value overall, even 1% of romance will kill their game. Unless she is into Asians somehow… Don't you guys see? its not the same game.
If romance as so powerful, how come Justin Wayne only has one Asian student as a testimonials? Is your mind opening yet? Do you get why I get so many testimonials outside the company? When I left? don't you get romance is not the most efficient route? Don't you see romance is more suitable for tall black white and Latinos? 
ROMANTIC CONNECTION (JUSTIN WAYNE)

VS

ROMANATIC/SEXUAL CONNECTION (DEEPAK WAYNE)

VS

SEXUAL CONNECTION (JOHN WAYNE)

Martial arts: Old school technical uneffective Jiu Jitsu (Justin Wayne), Judo, simplified but size still helps (Judo), Brazilian Ju Jitsu, technical, effective, efficient, effortless (John Wayne) THIS IS EVIDENT IN THE WAY THE GAME IS TAUGHT AND THE DEPTH.

-Openers

John Wayne introduces a concept that works in Vancouver no other coaches does. It is called adaptive openers. It is better than just the direct, neutral or indirect. This is the 4th one John created and not understood by the other Waynes. All white dating coaches go direct. Or indirect to direct. John Wayne doesn't go direct ever because of his lower SMV, he can't filter out yes girls. He either uses his version of neutral, his adaptive openers or his indirect openers.
John Wayne uses very short openers because, in Vancouver, anything that sounds like a PUA or line wouldn't work. Adaptive openers are supreme and not publically taught.
John Wayne knows if the student doesn't have much SMV he will go indirect most of the time and transition hard. Tease a lot. John Wayne, unlike the other Waynes, doesn't go direct ever. His SMV and his Asian students are so low. He has almost a zero percent success rate with direct game in Vancouver. John dresses well and will go more adaptive openers. John's positive stereotype students aren't allowed to go direct, or creative neutral direct opener at all. John believes if that works, some type of SMV advantage is interpreted by the girl…

(IF I WERE TO SAY ONE THING THAT IS GOOD ABOUT DEEPAKS OPENER, ALTHOUGH I DON'T LIKE THE REST. THE CREATIVE AND ARTISTIC VIBE OPENER WAS PRETTY SOLID. JUSTIN WAYNE WILL SAY ARTSY VIBE. I LIKE MY ADAPTIVE OPENERS BETTER)

-Transition

Oh, by the way, I just noticed something about you right now? Most waynes are just oh by the way. By adding I just noticed something about you right now is more in the moment and natural.
Other waynes who doesn't know the subculture will treat the game as technical pieces. John Wayne will not, but adapt naturally. John will naturally focus on her ethnicity, job or hobbies. The other guys will say artistic and creative vibe. White dating coaches don't even know what transitions mean. They would just make statements or assumption stories.
 Justin has unnatural transitions, oh btw, you know what, you have an artsy vibe. John Wayne is purely natural at the moment when he transitions. Nothing sounds scripted hoping big muscles or height will be forgiven. Natural is less gamey. John Wayne is the most natural of the three.

Introduction After Transition

If we broke it down Justin Wayne will say oh by the way, or you know what? My is so rude of me, I should of introduced myself, my name is Justin what's yours? Seriously? A story about how a girl in elementary school used to eat chalk with the same name. He would say I hope you won't slap me.
Deepak Wayne will introduce himself. He would tell his story how he got there. Then he would bring up his race, btw do you know what country I am from? Often she has on idea and assumes he is black. Then he said I'm from the country where yoga/kama sutra is born. This disarms her fear if she guesses it. Or she says no idea.

(TELLING THE STORY EXTENDS IT, A DECENT GOLDEN NUGGET ALTHOUGH I DISCARDED IT FOR FALSE TIME CONSTRAINTS AND STATEMENTS OF EMPATHY)

John Wayne will introduce himself first, btw my name is John. What's your name? He tries to get every second possible. Then he says seriously? oh by the way you have small/big hands… Just to get a few more seconds. He would even switch her hand from the right hand to left. Then he will take a step forward to reduce the pressure. Then he will see how long she will hold it. This is a compliance test. If she resist, he knows he has to tease more. If not, he knows he can pull her home easily as a filter.

Hook point

Justin Wayne keeps physically touching to get her to stay. As a tall preselected protector status black guy while exaggerating his behavior, giving non stop validation. Which is higher value as a black guy. Saying cool, cool, cool, cool, cool… I love Russian girls.
Deepak Wayne does plowing, fast talk to make sure she doesn't walk away. He even will challenge her from time to time to mix it up.

(THE PLOWING CONCEPT WAS OKAY, BUT TOO FAST. I CREATED A 90/10, 80/20, 70/30, 60/40 50/50. I IMPROVED UPON THIS CONCEPT. LIKE JUDO TO BRAZILIAN JU JITSU)

John Wayne will slow plow instead of fast plow.

Conversational abilities

Justin Wayne has a very structured approach, almost borderline aspergers. Transitions etc. He tries to make it look like good game, like a concept artist and that is his vision. Justin Wayne understands the subculture of American women after he studied it. He was originally from Jamaica. He lost his accent. He later turned synthetic to a natural.

(JUSTIN WAYNE'S TRANSITIONS ARE PRETTY GOOD, I USED THAT FOR STATEMENTS INSTEAD TO REDIRECT) 

Deepak Wayne is more of an engineer. He doesn't understand the subculture but he reversed engineer based on what he understood of it. He uses the lines that works for his body type over and over. The words or phrases are mostly about mini objection dealing to move forward. Its really the emotionality he puts into it that works for him. Most girls doesn't know what accent he has, it has been diluted. Only Indians knows, mostly women has no idea. He turned synthetic to more natural. He doesn't always use all of it and lets it flow.
 John Wayne as an Asian, well Asians aren't known for their conversational ability. He started out very robotic, almost can recite and imitate every major dating coach down to their exact tonality and lines. His weakness before was he didn't always get the girls to invest. He uses a comments open ended question format. But in the beginning he uses a 90/10 ratio, 80/20, 70/30, 60/40 and 50/50.

-Attraction Building

Boxers, Justin Wayne is like George Forman, beta marketer. Deepak is like manny pacquiao style for game. Power puncher and constant. John Wayne is like Mayweather Jr. A counter puncher. He can make adjustments faster and disable the opponent's strengths. Has perfect defense from Wayne 30 so he can pick the opponent off every time she tries to knock John out. He is a counter puncher. It is what got the black student laid in Poland and documented. She was about to walk, he was rejection proof. Without this counter punching, where John had to pee and Deepak took over. Deepak just Manny the match for a higher SMV student in a lower league ring in Poland. Where the student got another lay by himself without us.
Spicing is a concept by Deepak Wayne. Justin Wayne doesn't build attraction. John Wayne counter punches and waits for her to try to knock him out. John believes the girl's destruction since she isn't tangoing with him is in her hands. When she tries and makes mistakes. John sees this as a game of conversions, sales skills, adapting. Not so much is the better product, unlike other Waynes. Or mistaken what the product is for something else higher…

(WE BOTH DID SPICING BECAUSE WE BOTH HAD A LONDON DAYGAME BACKGROUND TOO. I IMPROVED THE TIMING, ONLY WHEN SHE GET BORED, I TEASE AND WHEN SHE INVEST I FLIRT TO KEEP HER ON THE LINE. JUSTIN DIDN'T BELEIVE IN SPICING, JUSTIN, JUST GOING TO SOCIAL COMFORT BECAUSE HE WAS A HIGH VALUE NEGRO 8/10 SMV WHO DIDN'T NEED IT TO MOVE FOWARD. PLUS HE SUCKED AT CONVERSATIONAL ABILITIES SO HE JUST TOUCHED ALL DAY SUB 2015, BUT GOT BETTER NOW, MORE NATURAL)

-flirting

Justin Wayne flirts like the Skunk from Loony Tunes called Pepe la peau.
Deepak does direct flirting. Starting with social, to more romantic to sexual up the levels with a variety of flirts.
John Wayne does it similarly, but uses the same flirts that work 80% of the time with 20% the selection for all minorities. Also, John Wayne goes really sexual, or indirect talk about sexual topics to lead the girl's mind. John does both direct and indirect sexualizing or flirting. Indirect sexual topics and stories and indirect sexual questions.

(I ALSO MADE HEAVY UPGRADES INSTEAD OF SAYING OH BTW YOU HAVE SEXY LEGS, YOU MUST BE FLEXIBLE. I NOW USE MORE OF A QUESTION. ARE YOU A FLEXIBLE PERSON? DID ANYONE EVER SAY YOU HAVE SEX LEGS? MIXED WITH LIP BITING AND A PERVERTED LOOK. I LEARNED IT FROM A 5'4 PAKISTANI MENTOR. I HAD 8 MENTORS, 2 WERE PAKISTANI)

Sweet Spot/ conversion

Justin Wayne will touch a lot until she starts to invest in the conversation but its not required for her to ask questions, he will try to lead for an instadate.
Deepak Wayne will ask a lot of questions out of curiosity until she starts to invest more into the interaction. Her asking questions isn't necessary. But he will start with saying btw do you remember my name? You forgot my name you broke my heart line.
John Wayne will

(I FORGOT TO FILL IN THIS PART, BUT I REQUIRE HER TO ASK QUESTIONS OR I WILL USE A FORCED QUALIFIER. BUT I WAS THE ONLY WAYNE WHO REQUIRED WOMEN TO ASK QUESTIONS. JUSTIN DIDN'T, HE WOULD WALK HER. DEEPAK WILL GO FOR THE INSTADATE. BUT I NEEDED HER TO ASK QUESTIONS TO BACKWARD RATIONALIZE SHE LIKES ME. SINCE I'M ASIAN. I HAVE A PREDETERMINED RESPONSE TO DHV. SO I CALL IT THE BAIT. SHE ASK MY JOB, I SAY GUESS AS A CHALLEGE OR BAIT. THEN I SAY I'M A PORNSTAR, DIDN'T YOU SEE XYZ? I'M JUST JOKING I'M XYZ)

Leading to an instadate to pull or a number close

Justin Wayne will use a lot of physicalities and say yeah let us go this way, Justin Wayne will lead early and walk with her 5 mins of the interaction. He uses hand gestures

(THE HAND GESTURES I USE THAT TOO LIKE JUSTIN WAYNE, BUT WITH MY OBJECTIONS DEALING) 

Deepak Wayne will use the line, are you a spontaneous person or planned person. Whatever responses she gives he has an answer to deal with that particular objection. Whether she said she is a planned person or a spontaneous person. He even says maybe we should grab a drink.
John Wayne says I know the best coffee or steep tea place in all of Vancouver, Oh My God You Have To Check It Out. Then he will expect an objection. John will acknowledge the objection and then deal with it, loop it over and over until she said yes then uses hand gestures

(IN LONDON IMMERSION HE TAUGHT HIS VERSION, THEN DISTRACT HER THEN LETS WALK THIS WAY. I SIMPLY SAY I KNOW THE BEST STEEP TEA PLACE IN ALL OF XYZ, COME ON LETS GET GOING? I EXPECT THE OBJECTIONS. YOU WILL SEE DEEPAK ISN'T A OBJECTIONS DEALING LEFT BRAIN GUY, MORE OF AN EMOTIONAL RIGHT BRAIN GUY. I'M THE TECHNICAL GUY OF THE COMPANY. I'M LESS EMOTIONAL AND MORE TECHNICAL. I GET THE OBJECTIONS OUT OF HER AND I MOVE ON)

-number closes

Justin Wayne will try to touch her hand and also move up the physical escalation ladder as much as possible. He would even try to kiss during a number close to screen. Then he will talk about setting a date. What day is she free. Then try to go for a kiss close to create a romantic sexual connection
Deepak Wayne will try to just ask for SMS, or whatever that means and if she has whatsapp.
John Wayne will say yes we meet. No we don't which you can say I won't be hurt. But I don't want to waste my time chasing you for 3 weeks over text. What will it be? John Wayne will delete her number next to her if she can't choose or chooses option B. John Wayne rather go for same day lays or pulls over text game. But John Wayne is trained by a mentor in text game.

(YES THE TEXT GAME IS ALSO MIXED WITH AN INSTAGRAM NOW, SO LOTS OF UPGRADES TO MY SYSTEM. AS AN ASIAN MY STATUS IS 1/10 SO IT ISN'T ENOUGH WITHOUT AN INSTAGRAM. JUSTIN DOESN'T BELEIVE IN USING THAT, DEEPAK DOESN'T AND BELIEVES THE INTERACTION HELPS, THEN SAME DAY LAY INSTEAD. JOHN ELITES OLD STUDENT GOT LAID BEFORE 2015 WITHOUT SAME DAY LAYS, BUT NUMBER CLOSES)

-text game

Justin Wayne (simplified no investment text game)
Deepak Wayne (interaction and long paragraph text game to filter. But the interaction is more important)
John Wayne (technical text game, it is a conversion tool, sales letter. But getting her out is objections dealing and about your SMV or overall value to her life. Works much better for taller SMV students that are 6'2 than shorter ones)

(JOHN WAS TAUGHT TEXT GAME FROM HIS PAKISTANI MENTOR ONE OF THE BEST TEXTERS IN THE WORLD. THE INSTAGRAM IDEA IS REFINDED FROM JOHN'S PAKISTANI MENTOR)

-instadates

-venue changes or pulling without an instadate

(I JUST SEXUALIZE IT, MANEUVER AND DEAL WITH OBJECTIONS. WE DON'T USE THE ESCALATION LADDER WHEN WE DAYGAME TOGETHER. ITS MORE FOR THE PUBLIC AND MORE FOR THE STUDENTS. WE HAVE GAME HACKS. HE USES ALCHOHOL, I SEXUALIZE IT AND USE OBJECTIONS DEALING MORE)

-Escalation ladder

1. Justin Wayne uses a QFT qualify flirt touch style level 1 – 5. Its 90% romantic and at the end 10% sexual when he gets the girl to touch his dick. His new game is more about pulling her and dealing with objections in the bedroom. (I THOUGHT THIS WAS GOOD, I USE FLIRT TOUCH BEFORE, NOT QUALIFY LIKE JUSTIN. LEVEL 5 IS MORE SEXUALIZING BUT I HAVE 100 WAYS TO DO THAT. HE HAS ONE)

2. Deepak Wayne's ladder has 4 pieces. The first ones are during the daygame. Later on it goes higher or higher. Its either a flirt or a touch. Like a big toolbox of moves for each one. There is no level 5. The romantic sexual ratio that changes means he can fit in as a fuck buddy or boyfriend girlfriend frame depending on the girl and his SMV. 50% romantic and 50% sexual, but the ratio can be adjusted since he fits into the boyfriend-girlfriend of fuck buddy frame. (IMO I DIDN'T LIKE THIS BECAUSE A LEVEL 5 IS MISSING. WHILE IT WORKS FOR HIS STUDENTS, IF THEY ARE POTENTIAL BOYFRIEND MATERIAL AND WRESTLES HER IN THE BEDROOM WITH ALCHOHOL. A LOT OF THE STUDENT RESULTS ARE IN EASTERN EUROPE SO HE CAN'T GET IN TROUBLE BY THE LAW) 

3. John Wayne has a 5 part escalation ladder like Justin Wayne. But instead of the top where she touches your dick and you say oh you made it levitate. John Wayne turns that into what he calls sexual seeding. John Wayne still uses flirt touch., Not just a touch or flirt. But flirt touch because its like a submission and tap out. He chooses when to strike for flirt touch. Between every level John Wayne has a DHV stories that deals with her objections of her liking you, trusting you and being willing to be pulled home by you. John's game is technical like Brazilian Ju Jitsu. 90% sexual and sensual, 10% romantic or (ESCALATION LADDER, IS 5 PARTS BEFORE. NOW ITS REDUCED DOWN TO OBJECTIONS DEALING, MANEUVERING AND SEXUALIZING WITHOUT ANY ROMANCE. JOHN GOT RID OF HAND HOLDING AS ASIANS HAVE LESS VALUE AND CAN'T FIT INTO ANY ROMANCE NOT EVEN 1% RATIO IN THE ROMANTIC SEXUAL OF DEEPAK WAYNE'S SYSTEM, IT HAS TO BE ALL SEXUAL. MY STUDENTS NEVER LEARNED ROMANCE. JOHN TALKS ABOUT THE 6 FRAMES AND UPDATED THE PLABOOK. 1. FUCK BOI/SAME DAY LAY 2. BOYFRIEND GIRLFRIEND 3. FRIENDZONE/SOCIAL CIRCLE 4. HUSTBAND MATERIAL 5. DADDY DAUGHTER FRAME 6 HIGH STATUS/CELEBRITY STATUS) 

-pulling

Justin Wayne: will move her as close as possible to his place. Then he would just leave her outside if she doesn't comply until she comes in. Other methods he would just move her into the elevator and flirt for online dating. Or he will move her into the place and physically dance and touch showing her his DJ Music producer stuff or lifestyle of job scams and music video scams to close. He will use status and preselection. Or he will bring her to his place, deal with objections, go out for dinner and come back to close.

(JUSTIN WAYNE ALSO DOES THE MANEUVERING, SEXUALIZING AND OBJECTIONS DEALING TO SOME EXTENT LIKE JOHN ELITE, SIMILAR. BUT HE USES ROMANTIC HAND HOLDS TO GET OUT THE OBJECTIONS) 

Deepak Wayne: does the pull talk. Its like plowing, but he keeps talking to her until she is in the apartment. (THIS IS THE ONLY PIECE OF THE GAME JOHN ELITE KEPT, THIS PULL TALK IS BRILLIANT AND ITS THE ONLY PIECE I GIVE DEEPAK WAYNE PHRAISE FOR) 
John Wayne: used to use an excuse to get her inside like nice video or cook you something or something cool. But I have adapted the pull talk. One of the very few techniques that's transferable. Most aren't, but that is one that works.

-bedroom escalation
Justin Wayne uses the romantic connection and tries to slowly escalate until he can deal with objections. Since he uses seeking arrangements he meets the girl day 2 as a sugar daddy. He has the money and status advantage plus race advantage over her. If he doesn't close, he will just go on another date location to build comfort and try to close then.

Deepak Wayne uses bedroom escalation and some physicality with alcohol. He believes it is a judo match because he focuses mostly on emotions of her right brain. He doesn't switch to the left to deal with the objections. So he uses alcohol, a good physique and a bit of push, but not too far will close the deal for him. (MY STUDENTS AND I DON'T USE HEAVY ALCHOHOL UNLIKE HIS. WHILE IT WORKS IN EASTERN EUROPE, GREAT, BUT WILL GET YOU A RAPE CHARGE IN THE UNITED STATES) 

John Wayne always closed the girls before by seeding the maneuver to get her to move. Then later sexually seed it. He buys a condom in front of a girl, or puts it in her hands. Or makes her kick his nuts in a martial art way. He goes up to the escalation ladder to level 5 to sexually seed. Later he whips out his dick. Every time he did that, he closes the deal with the girls. John tells extremely sexual stories to make her think of sex. Even if someone else had sex first with her, John still can close consistently doing this to create a hot LMR. Getting her attracted. John then gets her to touch his dick then say to give it a kiss. John believes its better to win the war and seduce fast. Than get entangled through a wrestling match. John also tells the girl he is not judgemental. Also, he doesn't need alcohol to close the deal. (SEXUALIING OBJECTIONS DEALING, MANEUVERING)
IN THE END THE SYSTEM ARE VERY DIFFERENT. THE STUDENT RESULTS ARE DIFFERENT TOO.
JUSTIN WAYNE HAS 8 TESTIMONIALS, MOSTLY HIS FORMER INSTRUCTORS. 

DEEPAK HAS LIKE 20-25 TESTIMONIALS (SOME OF WHICH I WAS INVOLVED IN WHICH HE DIDN'T GIVE CREDIT TO ONES I GOT THE STUDENT RESULTS TOO)

JOHN WAYNE, JOHN ELITE 423 TESTIMONIALS, EVEN MY BOOTCAMP TESTIMONIALS OVERCOME HIS I HAVE 35 NOW.  2 OF WHICH I GAVE CREDIT TO DEEPAK TOO AS A TEAM, BUT IN THE FUTURE WILL TAKE BACK CREDIT FOR SOME HE FAILED TO MENTION)
CONCLUSION, WHICH SYSTEM GET THE MOST RESULTS FOR THE INSTRUCTOR? JUSTIN WAYNE'S IF HE WAS REAL. NOT SURE TBH IF ITS SEEKING ARRANGEMENTS.
CONCLUSION WHICH SYSTEM, THE DEEPAK WAYNE ROMANTIC CONNECTION, ROMANTIC SEXUAL OR SEXUAL CONNECTION. WHICH ONE HAS THE MOST STUDENT RESULTS? FORMER JOHN WAYNE, OR JOHN ELITE
HIS SYSTEM AT LEAST, EVEN THOUGH I DISCARDED A LOT FROM IT NOW. IT WASN'T ASIAN FRIENDLY FOR THE LOWEST DOG SHIT SMV TYPES.
YOU HAVE TO ADMIT ONE THING, HIS SYSTEM GOT 3X THE AMOUNT OF TESTIMONIALS OF JUSTIN WAYNE
JOHN WAYNE JOHN ELITE HAS 4X THE AMOUNT OF DEEPAK WAYNE FOR VIDEO TESTIMONIALS OR SOON. BUT TOTAL STUDENT RESULTS IF YOU ARE THINKING 400 STUDENTS SEPERATE LAYS AND PULLS. ITS REALLY ABOUT
JOHN ELITE 25 DEEPAKS TESTIMONIALS X 17 = JOHN ELITES 423 LAID/PULL TESTIMONIALS
WAS IT THE SAME SYSTEM? WHY DOES ONE HAVE 17 TIMES THE STUDENT RESULTS? for the sheeps, think for the second. One person John Elite, or John Wayne had less students. But why 17x the testimonials? Hmm your dumb sheep mind, because maybe it isn't the same system you dumb idiots? 
PEACE OUT DEEPAK WAYNE, ONE DAY YOUR AUDIENCE WILL WAKE UP, BUT NOT TODAY. THEIR I.Q AND ASPERGERS, SOCIOPATHIC TRAITS AND THEIR HEAD SO FAR UP THEIR ASS WON'T. I'LL POST MY PAKISTANI MENTOR TEACHING ME BUT WITH HIS FACE CENSORED. YOU MAY NOT KNOW WHO IS GAMINGELITE, BUT YOU WILL SEE SOMEONE WITH A GAME BEYOND DATING COACHES. AN UNATTRACTIVE PAKISTANI GUY WHO HAS A STRONGER MENTAL FILTER THAN ME WHO INFLUENCED MY GAME BEHIND THE SCENES.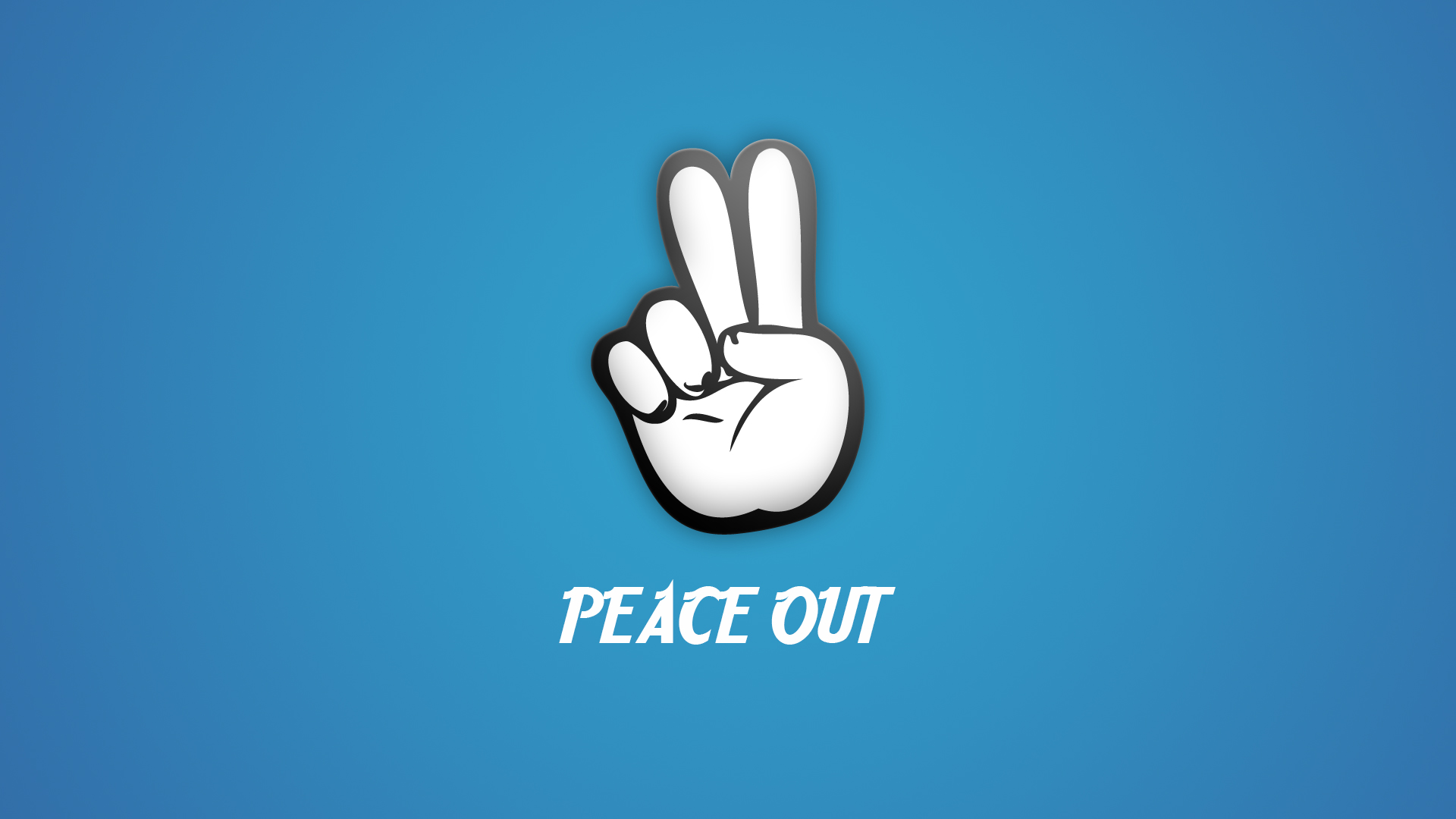 ALSO WHEN YOU SEE MY STUDENTS GETTING LAID SO MANY TIMES ON THEIR BOOTCAMP, NONE WERE IN-EAR COACHED WHEN IT HAPPENED. IT WAS A GAME OF VALUE.
AT LEAST YOU CAN FINALLY SEE MY SIDE OF THE STORY
SOME QUESTIONS TO THINK ABOUT FOR DUMB SHEEPS FANS OF DEEPAK WAYNE
Deepaks audience are dumb sheeps. When I used to work for the company we never had the same audience. We were separate just as now. Why continue to work for a company tthat gives you no credit and still steals credit when you are not working for him?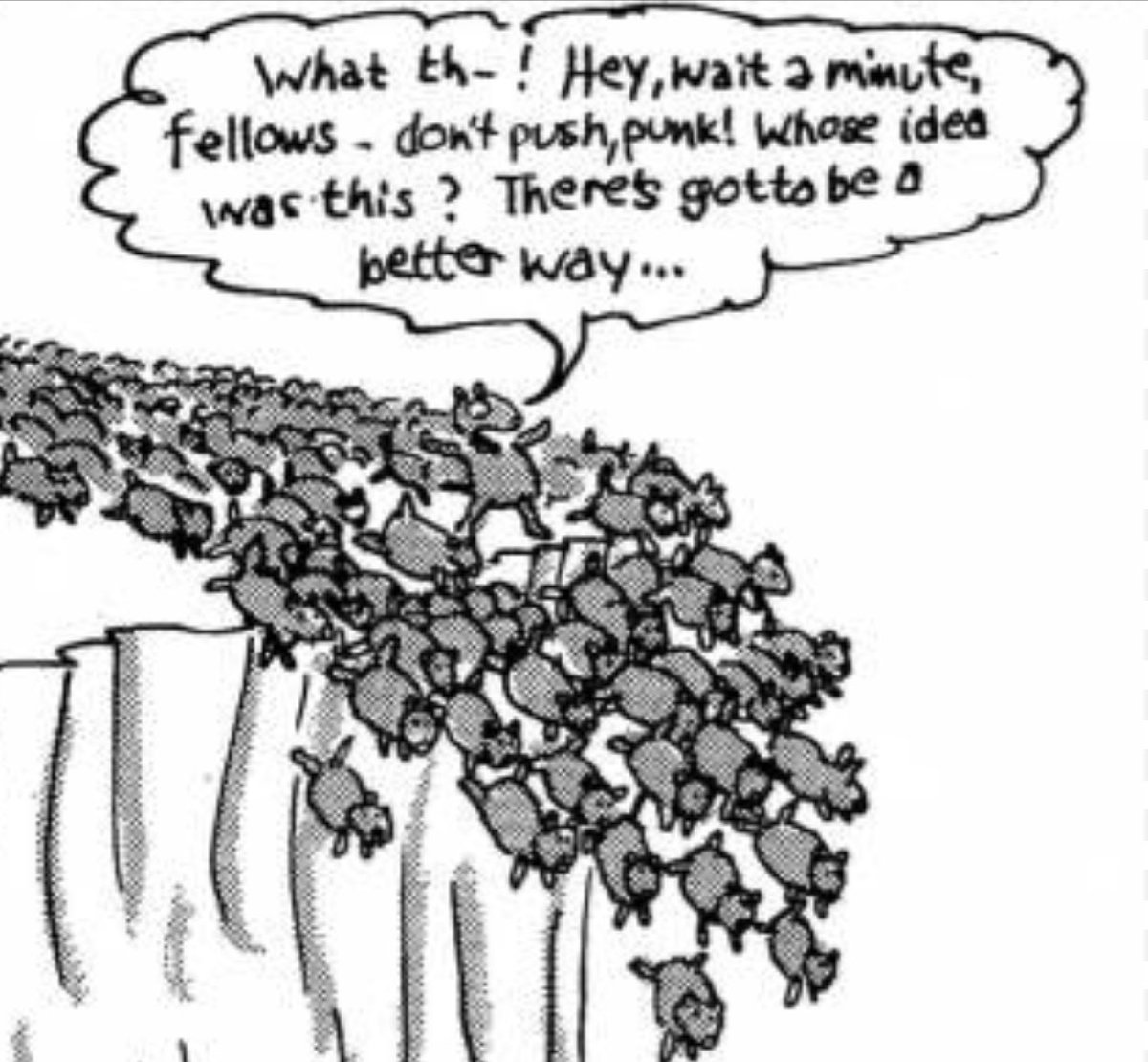 HOW COME MY STUDENTS BEFORE I KNEW ABOUT DEEPAK WAYNE HAD THIS MANY LAYS ON THEIR BOOTCAMP? IF I DIDN'T KNOW ABOUT HIS SYSTEM AND ONLY JUSTIN? SHOULDN'T JUSTIN GET SOME OF THE CREDIT? FOR INFLUENCING THE ASIAN STYLE OF WAYNE GAME? 
The SECOND QUESTION TO ANSWER IS HOME COME I HAVE SO MANY ASIAN STUDENT TESTIMONIALS. DEEPAK WAYNE HAS ONE, SO DOES JUSTIN WAYNE HE KEEPS TALKING ABOUT HOW ONE GOOD LOOKING ASIAN GOT MARRIED. HOW COME WHEN DEEPAK WAYNE POSTED ANOTHER CHINESE STUDENT, WHO IS REALLY HALF LATINO AND HALF FILIPINO AS CHINESE? IS IT THE SAME SYSTEM? 
DIDN'T MICHEAL WAYNE ALSO GET THREATENED TOO? NOT JUST ME? EXCEPT I FOUGHT BACK TO RIP OFF THAT MASK? DO YOU THINK I AM TRYING TO HURT HIS BUSINESS, OR REVEALING INFO ABOUT HIM. OR I AM ONLY CONCERNED WITH THIS MASK? (MASK YOU DUMB SHEEPS)
IS THERE A PATTERN OF 3RD PARTY ABUSE THAT HE DID TO OTHER PEOPLE? ISN'T HE DOING IT AGAIN NOW LIKE THE SOCIOPATH ARTICLE? 
WHY DID DEEPAK WAYNE CALL ME AN ASSISTANT AND EMPLOYEE? IS THERE SOME KIND OF ADVANTAGE TO GAIN? IF I SAID HE WANTS TO RETIRE RICH LIKE RSD MAX AND BE FAMOUS LIKE HIM. ISN'T CALLING ME AN ASSISTANT A WAY TO SHOW OTHERS HE IS ABOVE ME? EVEN THOUGH I HAVE 17X THE TESTIMONIALS
IF I HAVE 17X THE AMOUNT OF DAYGAME TESTIMONIALS AND MORE BOOTCAMP STUDENTS LAID AND PULLING, THEN DO WE HAVE THE SAME SYSTEM?
WAS IT POSSIBLE ALL THIS TIME, YOU WERE REALLY LEARNING THE ASIAN VERSION OF WAYNE GAME? ITS NOT DEEPAKS WAYNE OR JUSTIN WAYNE, BUT A THIRD WAYNE ALL ALONG? GENERATION 3 WAYNE?
IF GENERATION 3 WAYNE GAME WAS MORE POWERFUL THEN WOULDN'T IT MAKE SENSE TO TAKE CREDIT FOR IT?
IF I WAS A DATING COACH FOR 6.5 YEARS, I ONLY LEFT ABOUT A YEAR AGO. BUT JOINED THE COMPANY FOR 2 YEARS, WHAT ABOUT THE OTHER 4 YEARS? WHO WAS GAMINGELITE? DIDN'T GAMINGELITE GET A TON OF TESTIMONIALS TOO?
IF I'M IN THE GAME FOR 18 FUCKING YEARS AND I LEARNED EVERY SINGLE SYSTEM IN THE WORLD AND I CAN EVEN RECITE IT ALL EVEN WITH THE SAME VOICE AND SAME PERSONALITY. THEN HOW EXACTLY IS HE TAKING CREDIT FOR IT? WASN'T HE JUST ONE OF THE LATER SYSTEM? DIDN'T I LEARN JUSTIN WAYNE'S FIRST OR LONDON DAYGAME OR NATURAL AND DIRECT BEFORE? OR DIRECT GAME? OR INDIRECT AS MY FIRST SYSTEM? THE LAY GUIDE? ROSS JEFFERIES LIKE SYSTEM? 
WHAT ABOUT ALL THE 2014 STUDENTS I GOT LAID OR 2015 OR 2016? HOW ARE YOU TAKING CREDIT FOR THOSE? DID YOU TRAVEL BACK IN TIME AND SHOWED UP AS A TALL BLACK GUY WITH MUSCLES SAYING HEY YOU WILL BE JOHN WAYNE ONE DAY ILL TRAIN YOU NOW? WITH MY TIME MACHINE? OR IS IT POSSIBLE I HAD A PAKISTANI MENTOR? 
DO YOU NOW SEE WHY I LEFT DEEPAK WAYNE? 
AM I GOING TO KEEP TALKING ABOUT HIM? NOPE, MY POST WILL REVERT BACK TO NORMAL POSTING. BUT IF I HAVE INVOLVEMENT I WILL POST THE STUDENTS TESTIMONIALS TAKING THE CREDIT BACK
I GIVE DEEPAK WAYNE NO RIGHTS TO USE MY TESTIMONIALS. MICHEAL WAYNE WROTE MY TESTIMONIAL AND SAY TO READ THIS. TOOK ME 100 TRIES TO GET IT RIGHT
PAYING FOR THE TRIP DOESN'T GIVE YOU THE RIGHT TO BE DEMONIC INVITING YOU BACK. OR TO SECRETLY RECORD ME TO BLACK MAIL ME. SEEMS YOU WANT TO DRAG THIS OUT INTO A WAR. I DON'T. I GIVE YOU SOME PHRASE BUT I GIVE MOST OF IT TO MY PAKISTANI MENTOR. YOU DON'T OWN ANY RIGHT YOU HAVE NO REAL COMPANY OR LLC AND I SIMPLY PAID YOU AN INDIAN GUY FOR NO REASON AT ALL. I NEVER SIGNED A CONTRACT SO I AM NOT YOUR EMPLOYEE DEEPAK WAYNE. WE ONLY WORKED TOGETHER WIN/WIN. YOU DECIDED TO BE A DEMON AS I EXPLAINED, YOU INVITED YOURSELF IN TO POSSESS ME AS I WRITTEN OVER THE TRIP. IF I KNEW THAT, I WOULDN'T GO ON THE TRIP. ALSO I DON'T GIVE A FUCK IF YOU GAVE ME ACTUALLY WAS IT
35% OF 40% I CAN'T REMEMBER FOR THE IMMERSION. BUT I'M NOT AN EMPLOYEE BECAUSE I AM NOT UNDER CONTRACT TO WORK FOR YOU. I GAVE HALF THE MONEY TO YOU WHICH I'M NOT UNDER CONTRACT EITHER. YOU DON'T DOWN THE CLIPS ON MY CAMERA. BUT IF YOU WANT TO FIGHT FOR 2 MORE BOOTCAMP OR ONE IMMERSION CLIPS. IF YOU NEED IT SO BADLY I DON'T. I KNOW I HAVE THE MORAL HIGH GROUND, TOO BAD THE STUPID SHEEPS WON'T KNOW MY CONTRIBUTION BECAUSE THE ENTIRE DOCUMENTARY IS TOTAL SPIN
IN YOUR LOGIC DEEPAK WAYNE, IF YOU PAID FOR MY TRIP YOU ARE ALLOWED TO SPIN THE LONDON DAYGAME DOCUMENTARY AND SCREW ME OVER LIKE LETTING IN DEMONS INTO YOUR LIFE? HELL NO. WHAT A CRAZY MENTALITY. HELL FUCKING NO! I'M NOT INVITING THE DEMONS IN YOU LET YOURSELF IN. NOPE. I'M TELLING YOU BEGONE DEMON, STOP INVITING YOURSELF IN. 
SINCE I WAS SMART ENOUGH TO NOT SIGN A CONTRACT WITH YOU, YOU HAVE NO REAL RIGHTS OVER ANYTHING. THERE WAS NO WAYNE DATING LIFESTYLES.
DON'T USE ME IN THE TESTIMONIALS. THAT IS JUST BLACKMAIL AGAIN WHICH YOU GOT IN TROUBLE FOR.
I GUESS YOU NEVER CHANGE.
WE HAVE NO AGREEMENT OF THE FOOTAGE IN EUROPE. WE SIMPLY SPLIT 60/40. I GOT 40% OF THE MONEY. YOU WERE THE ONE WHO DECIDED YOU HAD ALL THIS RIGHTS YOU WERE MY BOSS OR ALL THIS BULLSHIT. YOU HAVE NO COMPANY. OR YOU CAN BLACK MAIL ME RECORDING ALL THE CLIPS OR MAKE A DOCUMENTARY THAT IS CENSORING JOHN WAYNE ANTI JOHN WAYNE? YOU ADDED THAT EXTRA BIT.
I'VE GIVEN YOU SOME CREDIT IN THE POST, I LEARNED FROM 2 DATING COACHES AND 8 MENTORS. ONE OF WHOM WAS PAKISTANI. YOU KEEP IGNORING THAT NO MATTER HOW MANY TIMES I TOLD YOU.
DON'T USE MY CLIPS DEEPAK WAYNE, I AM NOT POSTING YOUR FACE IN THEM BUT GIVING YOU CREDIT FOR HELPING. WHAT A PIECE OF SHIT.
YOU WANT TO DRAG THIS INTO A WAR, I DON'T. YOU ARE ALWAYS AN AWFUL PERSON AND YOUR MASK OF SANITY IS SLIPPING.
NOW YOU WANT TO USE TAKEN OUT OF CONTEXT CLIPS?
DO YOU GUYS SEE WHY I LEFT THIS SO CALLED COMPANY WHEN THERE IS NO WAYNE DATING LIFESTYLES LLC OR ANY CORPORATION? NO CONTRACTS SIGNED.
NO DON'T USE MY CLIP. YOUR 6 MONTHS TO MASTERY TESTIMONIALS, MICHEAL WAYNE WRITTEN EVERY SINGLE WORD.
YOU HAVE NO RIGHTS TO ANYTHING
DON'T YOU GUYS SEE WHY I LEFT THE COMPANY WAYNE DATING LIFESTYLE? IS THIS GUY AS EVIL AS I SAID?
ISN'T THIS PHASE 4 OF THE DEMONIC ATTACK? ISN'T THIS WHERE THE 3RD PARTY ABUSE HAPPENS? JUST LIKE JUSTIN WAYNE AND KRAUSER AND LONDON DAYGAME? WASN'T I RIGHT? IS THIS YOUR GOD? IS THIS YOUR CULT LEADER? IS THIS YOUR HERO? IS HE A GOOD PERSON ON THE INSIDE OR A DEMON?
CAN'T YOU SHEEPS SEE HE IS NOT A GOOD PERSON AND WAS THE PERPETRATOR ALL ALONG? TOLD YOU GUYS.
YOU WERE ALWAYS THE EVIL ONE. I THINK YOUR AUDIENCE IS STARTING TO SEE YOUR MASK OF SANITY IS STARTING TO SLIP…
THE REASON WHY THE AUDIENCE SAYS JOHN IS NEGATIVE BECAUSE THEY HAVE ASPERGERS. THEY CAN ONLY SEE THE SMILE OR NON SMILE. THEY CAN'T READ FACIAL CUES. SO THEY ASSUME EVEN IF YOU ARE SPEAKING THE TRUTH, THEY ASSUME IT DOESN'T SOUND POSITIVE
This slideshow requires JavaScript.
IF DEEPAK WAYNE CAN'T BEAT MY STUDENT RESULTS, HE WILL STEAL CREDIT? TO HIS DUMB SHEEP AUDIENCE. I TOLD YOU I PREDICTED HE WILL ATTACK, YOU CAN SEE IT WITH HIS EVIL LOOK. WAS I RIGHT?
YOU GUYS HAVE BEEN FOLLOWING A CULT LEADER ALL ALONG AND HE KNOWS HOW YOU THINK.
DON'T YOU GUYS SEE HE WAS THE ONE WHO STARTED THIS WITH JUSTIN WAYNE, MICHEAL WAYNE, EVERYONE NOW JOHN WAYNE.
THIS WAS DONE BEFORE I MET YOU. I HAVE A LOT OF INFIELDS WITHOUT YOU.  I NEVER HEARD OF YOU BUT I AM USING THE SEXUAL CONNECTION. OBJECTIONS DEALING, MANEUVERING.
THEN ISN'T THIS MORE OF JUSTIN WAYNE'S GAME? THIS WAS BEFORE I MET YOU, I DON'T SEE HOW YOU CAN CLAIM IT IS YOUR GAME?
DO I GIVE JUSTIN WAYNE CREDIT THEN INSTEAD OF YOU?
I DID LEARN SOME THINGS FROM DEEPAK WAYNE, BUT THERE WAS A LOT OF THINGS THAT CREATED PLATEAUS. SAME WITH JUSTIN WAYNE'S GAME. IT WAS MORE BUILT FOR TALLER GUYS THAT ARE WHITE BLACK AND LATINOS.
ITS PURE ENVY
RETIRE RICH LIKE RSD MAX
YOU WANT TO BE THE MOST FAMOUS. ITS PATHETIC HOW BADLY YOU WANT TO BE KNOWN AS THE BEST DAYGAME COACH IN THE WORLD. EVEN TAKING CREDIT FOR STUDENT RESULTS EVEN BEFORE I JOINED YOUR COMPANY?
THERE IS NO REAL COMPANY. NO CONTRACTS SIGNED. YOU DON'T HAVE ANY RIGHTS TO ANYTHING. ITS NOT COMPANY FOOTAGE, THERE IS NO COMPANY OR CONTRACTS.
STAY OUT OF MY LIFE DEMON. YOU HAVE LOVE FOR ME? YOU JUST HAVE ENVY ALL THIS TIME FOR MY STUDENT RESULTS. THAT'S IT, JUST ENVY.
a feeling of discontented or resentful longing aroused by someone else's possessions, qualities, or luck.

"she felt a twinge of envy for the people on board"
YOUR ENTIRE CRUSADE WAS TO SHOW HOW MANY TESTIMONIALS YOU HAVE AND I CAN'T BEAT YOU. BUT WHEN YOU REALIZED, I NOT ONLY DID IN BOOTCAMPS AND EVERY OTHER CATEGORY.
I GIVE YOU 25% CREDIT DEEPAK WAYNE. BUT WE DON'T TEACH THE SAME GAME. I GIVE MY PAKISTANI MENTOR 50% CREDIT. JUSTIN WAYNE 10%, LONDON DAYGAME 5%, EVERY OTHER STYLE 1%
LIKE I SAID, THERE IS NO WAYNE DATING LIFESTYLES COMPANY, IT SIMPLY DOESN'T EXIST. THERE WAS NO CONTRACTS SIGNED. THIS IS ALL JUSTIN DEEPAKS MENTAL BULLSHIT. HE REALLY IS A CULT LEADER. NOW YOU KNOW WHY I LEFT.
EVEN IF THERE WAS A CONTRACT THERE WAS NO LLC ANYMORE FOR TAX PURPOSES LEAVING THERE
THERE WAS NO CONTRACT, YOU SAID NEXT TIME THERE SHOULD BE ONE IF I EVER TAUGHT IN THE SECOND IMMERSION. BUT THERE IS NO CONTRACT AND WHY ARE YOU ADDING ALL THESE BULLSHIT TERMS? BECAUSE YOU ARE A DEMON?
FACTS, I'VE ALREADY PAID FOR YOUR 6 MONTHS TO MASTERY. SO I DON'T GIVE YOU PERMISSION FOR ANYTHING DEEPAK WAYNE
LONDON AND EUROPE, YOU MIGHT OF PAID FOR MY EURO TOUR, BUT I NEVER WANTED TO LET THE DEVIL IN. IF I KNEW I WOULDN'T HAVE GONE TO EUROPE. YOU HIDE YOUR MASK SO WELL BEFORE.
IF YOU WANTED TO DO SOMETHING NICE, THERE IS NO RECIPROCITY RULE WITHOUT A CONTRACT. YOU SHOULD DO IT BECAUSE YOU WANT TO, NOT TO VULTURE LIKE A DEMON.
MY PAKISTANI MENTOR WAS RIGHT, YOU ARE A LOSER. HOW DOES IT FEEL TO KNOW YOU CAN NEVER BEAT MY STUDENT RESULTS? TO THE POINT OF ENVY WHEN I WROTE ON THE FRONT OF MY SITE 100 VIDEO TESTIMONIALS COMING. IT MUST MAKE YOU FEEL SO ENVIOUS. YOU CAN'T EVEN CONTROL YOURSELF
he called you a pissant
an insignificant or contemptible person or thing.
worthless or contemptible.
I've met many bad people in my life, no one as evil as you. Its not the first time a sociopath tried to attack me. But you are just the latest.
EVEN IN 2014 TO 2016, I'VE ALREADY GOT MORE STUDENT RESULTS THAN YOU. IT MUST MAKE YOU PISSED OFF ON THE INSIDE THAT YOU HAVE LESS STUDENT RESULTS THAN ME. EVEN AFTER I LEFT IN 2019, I GOT EVEN MORE IN A YEAR THAN YOU HAVE IN YOUR CAREER.
ALL I WANTED TO PROVE WAS YOU ARE AN EVIL PERSON WHO BLACKMAILS PEOPLE. YOU ASKED ME FOR MERCY NOW YOU ATTACK LATER AFTER THAT PHONE CALL.
MOST OF YOU WILL BE TOTALLY MANIPULATED, BUT ALL SOCIOPATHS DOES THE SAME STEPS, THIS IS THE LAST STEP. I'M NOT HERE TO HURT YOUR REP OR HURT YOUR BUSINESS. JUST TO SHOW THAT YOU DO HAVE THESE TRAITS. THAT'S ALL I WANTED TO SHOW, THANKS FOR PROVING MY POINT
This is a real thing, didn't Deepak Wayne do this to others before?
WAS I DOING A SMEAR CAMPAIGN OR DID I THINK ONE WAS ABOUT TO HAPPEN WHEN I SAW THIS? I KNEW HE WAS GOIGN TO ATTACK. YOU SEE A SMILE AS AN ASPERGERS GUY. YOU CAN'T READ FACIAL EXPRESSIONS. FOR ME. I DON'T HAVE ASPERGERS, I SAW EVIL. HE WAS PLANNED.
IF YOU WANT ME TO STOP TALKING ABOUT YOU DEEPAK WAYNE FINE, BUT DO GO AROUND PRETENDING YOU AREN'T ATTACKING ME BECAUSE OF ENVY OF MY STUDENT RESULTS. DON'T PRETEND THIS ISN'T
RETIRE RICH LIKE RSD MAX AND
2 BEING FAMOUS LIKE RSD MAX
DON'T SPIN IT AS ANYTHING ELSE. TOO BAD I ALWAYS HAD MORE STUDENT RESULTS THAN YOU.
YOUR VIDEO WAS POSTED AT NEW YEARS, LETS NOT PRETEND YOU DIDN'T SPEND MONTHS THINKING OF THIS TO ATTACK.

DEEPAK WAYNE DUMBASS AUDIENCE CAN LEARN A LOT ABOUT HUMAN PSYCHOLOGY, YOU WILL SEE THE PATTERNS HERE. WORD FOR WORD. HE DOESN'T EVEN TRY TO HIDE HIS EVILNESS. MAYBE IF I DON'T FIGHT BACK PEOPLE WILL FINALLY REALIZE DEEPAK WAS THE PERPETRATOR ALL ALONG
LET ME ASK HIS DUMB AUDIENCE A FINAL QUESTION, DO YOU FINALLY REALIZED WHY I LEFT? NOW YOU DO RIGHT? NOW YOU DO. FINALLY.
Every time Deepak Wayne acts evil I post the ugly Indian project.
DEEPAK WAYNE WROTE THIS TO ME WAY BEFORE JUST TO DELAY AN ATTACK… This was written in 2019. Can't you see how sneaky he is? just waiting to attack later? 24/7 he just thinks how to screw over people. He only thinks 1. retire rich like RSD Max and 2 Be the most famous daygame coach in the world. With me here he can't achieve objective number 2…
If you wanted people to stay in your make belief company that has no LLC, then stop acting like a sociopath cult leader attacking me stealing credit. The very credit stealing behavior you are showing the world now is the reason the only reason I left. I wasn't making as money so the first objective, making money, you went crazy and attacked. Its all about the money and being famous.
I WILL TALK LESS ABOUT YOU, THAT'S NOT A PROBLEM. THAT MUCH I CAN DO. AT THE END OF THE DAY, JOHN ELITE, GAMINGELITE, JOHN WAYNE WAS ALWAYS A BETTER DATING COACH. HE WAS SO MUCH BETTER. HAVE FUN WITH YOUR MAKE BELIEF BULLSHIT MENTAL RULES AND YOUR BULLSHIT MENTAL NON EXISTENT COMPANY THAT I DIDN'T EVEN SIGN A CONTRACT. I WORKED WITH YOU NOT FOR YOU IN A WIN/WIN MANNER. BUT WHEN YOU CAN'T STOP THINKING WIN WIN, BUT WIN LOSE.
I FEEL SORRY FOR EVERYONE WHO WORKS WITH YOU. YOU WILL BACKSTAB THEM TOO ONE DAY.
NOW THAT I PROVED THE SOCIOPATHIC DEEPAK WAYNE CREDIT STEALER MINDSET, GREAT. THAT'S ALL I NEEDED. NOW THAT I AM ACKNOWLEDGED I DON'T WORK FOR YOU GREAT…
PEACE AND HAVE A HAPPY NEW YEAR. THAT SHOULD PUT THE ISSUE ASIDE. ITS BEEN ADDRESSED
I WANT PEACE JUST AS MUCH AS YOU DO. BUT WHATEVER CONTRACT YOU AND MICHEAL WAYNE SIGNED, YOU HAVEN'T SIGNED ANY CONTRACTS WITH ME. WE HAVE NO AGREEMENTS WHATSOEVER. NONE OF THIS IS AN AGREEMENT.
BUT IF YOU WANT ME TO STOP TALKING ABOUT YOU, FINE. I ALSO WANT PEACE. STOP CALLING ME AN ASSISTANT.
I CAN STOP TALKING ABOUT YOU. THAT'S NOT A PROBLEM. JUST FUCK OFF OUT OF MY LIFE FOR GOOD DEEPAK WAYNE. YOU ARE NOT WELCOMED IN IT.
I WOULD SAY JUST LEAVE IT ALL ALONE, DON'T START A YOUTUBE WAR OR ANY BULLSHIT. I WON'T EVEN FIGHT BACK ANYWAYS.
IT LOOKS LIKE I WON'T GET CREDIT FOR MY TEACHING ABILITIES, FINE, WHATEVER. WHO CARES WHAT YOU THINK.
WE WILL LEAVE IT AT THIS, IT DOESN'T GO FURTHER. YOU DON'T OWN ME, YOU DON'T HAVE ANY POWER OVER ME DEEPAK WAYNE. YOU HAVE NOTHING, NO CONTRACTS WITH ME. I DIDN'T INVITE THE DEVIL IN, WHEN YOU BROUGHT ME TO EUROPE. FROM NOW ON, WHATEVER DEMONIC POSSESSION YOU THINK YOU HAVE OF ME, IS NOT LONGER THERE. IF YOU WANTED TO DO SOMETHING NICE FOR ME, GREAT, BUT I NEVER AGGREED YOU CAN POSSESS MY LIFE IN EXCHANGE, YOU MADE THAT MENTAL LEAP.
IF YOU CONTINUE TO ATTACK, OF COURSE, I WILL DO IT BACK IN SELF DEFENSE. BUT I HOPE THIS IS THE END OF IT DEEPAK. ONCE AND FOR ALL. I REALLY DO WANT PEACE ALL THIS FUCKING TIME FROM THE DAY I LEFT UNTIL NOW.
NO YOU DON'T OWN ME, YOU HAVE NO POWER OVER ME. NO MORE DEMONIC POSSESSION, NO MORE ANY MENTAL JOHN OWES ME THIS OR THAT, NOPE.
JUST LEAVE IT ALONE FROM THIS DAY, YOU CAN LEAVE THAT MESSAGE, I LEAVE THESE POST. OVER TIME PEOPLE WILL FORGET. IT ENDS THAT WAY. DROP YOUR ATTACK PLAN. IF YOU ARE SERIOUS ABOUT PEACE. IF YOU EDITED ALL THESE VIDEOS ABOUT ATTACKING ME, JUST DROP IT NOW.
IN THE FUTURE WE MAY NOT BE FRIENDS, EVER AGAIN. AFTER SEEING WHAT YOU DONE TO ME ALL THIS TIME. BUT WE DON'T HAVE TO BE ENEMIES EITHER DEEPAK WAYNE
ONCE AGAIN I AM POSTING A PEACE SIGN. I'M GLAD YOU HAVE 5 YEARS WORTH OF MONEY, BUT MY LEGACY WILL ALWAYS BE A GOOD DATING COACH DEEPAK. I DON'T CARE IF YOU LIKE IT OR NOT.
IT IS MY ABILITIES AND MENTAL FILTER. JUST ACCEPT THE SHORT TIME WE WORKED TOGETHER, YOU HAD A VERY POWERFUL TEAM MEMBER BUT YOU PUSHED HIM TOO FAR, TOOK ALL HIS CREDIT, CENSORED HIS FAME. I CAN'T CHANGE YOU CALLING ME AN ASSISTANT. I AM NOT. NEITHER CAN YOU CHANGE ME FOR ANYTHING. BUT I WILL DO IT BECAUSE YOU WANT PEACE. THERE WERE A FEW MORE STUDENTS I DIDN'T GET ANY CREDIT FOR FOR LONDON IMMERSION. I'LL LEAVE IT AT THAT FOR NOW. IF YOU NEED THE TESTIMONIALS SO BADLY TO THE POINT WHERE I WAS CUT OUT OF THE CLIPS AND EVEN THE OTHER BLACK STUDENT WHO PULLED TWICE IN A ROW I AM CUT OUT. WHATEVER, THAT'S WHY I LEFT
SEE YOU AROUND DEEPAK WAYNE. NOT AS ENEMIES, NOT AS FRIENDS, BUT SEE YOU AROUND. IF WE EVER RUN INTO EACH OTHER IN REAL LIFE, WE DON'T HAVE TO HURT EACH OTHER EITHER. I'LL SHAKE YOUR HANDS, I'M VERY OCD.
TODAY IS THE LAST DAY OF OUR DISAGREEMENT.
YOU MAY NOT REALIZED, WHERE I AM COMING FROM, BUT BEFORE I LEFT, TILL THE DAY I LEFT, YOU  MIGHT NOT EMPATHIZE, ALL THE MENTAL ANGUISH I HAVE SUFFERED BEING TREATED THIS WAY. YOU HAVE TO REALIZE, WHEN YOU ARE A TALENTED DATING COACH ALREADY EVEN AFTER THE COMPANY AND YOU TAUGHT DIFFERENT CONCEPTS ABOUT VALUE RAISING. A DIFFERENT STYLE OF GAME. HOW DID I FEEL. YOU CAN THINK WHATEVER YOU WANT.
JUST TO LET YOU KNOW I'M NOT INTIMIDATED BY YOU, IF YOU WANTED TO ATTACK I WOULDN'T CARE. YOU KNOW I DON'T CARE ABOUT ANYTHING.
IT WAS ONLY BECAUSE YOU WROTE YOU WANT PEACE. WE HAVENT SPOKE SINCE I KEPT BLOCKING YOU. YOU DON'T HAVE ANY POWER OVER ME. I'M ONLY DOING THIS BECAUSE I STILL HAVE THE HELP ASIAN MEN, MY MISSION ISN'T OVER AND I HAVE A LOT OF WORK TO DO. ALSO FINALLY LETTING THIS GO, IS GOOD.
I WANTED TO SAY ONCE UPON A TIME. THERE WAS A POWERFUL TEAM, JOHN WAYNE, DEEPAK WAYNE. BUT OF COURSE, I FELT THERE WAS NO TEAMWORK, I WAS THE MOST CENSORED DATING COACH FOR MY FREAKISH TEACHING ABILITIES. BUT ONCE THERE WAS TWO DATING COACHES WHO WORKED TOGETHER AND KICKED RSD'S ASS IN 2017 AND 2018. I STARTED GAME 18 YEARS AGO IN 2001 DEEPAK. YOU KNOW THAT, IN UNIVERSITY
I did discard a lot, but I got to see your mental filter. I got to see how you interpret Wayne game. Justin Wayne, Deepak Wayne, John Wayne. We will always be remembered for our accomplishments in the PUA world. I never wanted to hurt you or your legacy. But that look really got me worried att New Years eve so I posted that stuff. I thought I was going to be attacked. But if that wasn't the case I might of misread. Maybe it was all about posting interviews and stuff like that, a different direction.
Before all this happened to me. Thank you for the trip I don't owe you shit for it. But we did have some good times, didn't we? Thanks for showing me Europe even if I don't owe you anything and I am not officially working for you before with no contract. But thanks for showing me Europe. It was a beautiful place.
DEEPAK WAYNE AND LIL JOHN WAYNE IN BERLIN
NOT FRIENDS, NO ENEMIES. FORMERLY JOHN WAYNE
TAKE CARE OF YOURSELF DEEPAK. I TOO WANT PEACE, HOPEFULLY, THIS IS THE LAST TIME WE EVER FIGHT. THAT'S WHAT I WANT. I ALWAYS WANTED PEACE.
SORRY, I COULDN'T BE THE ONE TO TAKE OVER YOUR COMPANY. BUT I HAVE BIGGER PLANS FOR MY OWN WORLD DOMINATION. I STILL NEED TO SAVE THE ASIAN MEN. I STILL NEED TO GET THEM OUT OF RSD'S CONTROL.
Maybe one day there will be a 4th generation Wayne. My advice to him is, lol becareful or don't sign any contracts, lol. Maybe find someone to replace me and take my place. That would be great.
I'LL BE REFOCUSING MY EFFORTS AGAINST WHITE DATING COACHES INSTEAD LIKE BEFORE AND NOT TOWARDS YOU. I SERIOUSLY THOUGHT YOU WERE GOING TO ATTACK ME OR SOMETHING. POST TESTIMONIALS THEN ATTACK AS SOME SORT OF PLAN. IF I HAVE MISREAD, THEN I'LL STOP POSTING ABOUT YOU. IF THAT ISN'T THE CASE THEN PEACE OUT.
THAT'S ALL I GOT TO SAY PEACE OUT DEEPAK WAYNE. LETS BE REAL HERE, YOU KNOW YOU CAN'T INTIMIDATE ME. YOU KNOW I DON'T FEEL MUCH EMOTIONS. MY GOOD SIDE IS WILLING TO STAND DOWN ON A MORAL BASIS. I MIGHT HAVE A BAD PERSONALITY BUT I HAVE A GOOD CHARACTER. THAT NO ONE CAN TAKE AWAY FROM ME. OR MY TEACHING ABILITIES.
For me I will post a video of my Pakistani mentor. You have to realize i'm not just John Wayne. I'm also GamingElite and John Elite. You can't just dismiss my entire 18 years in the game of hell. You can but like I said, I remember the first year I did daygame with the lay guide, in University when every white girl rejected me for my race since there was no Asian guy white girl couple back then. You can never take that away that's where my journey began.
THIS WAS THE FIRST GUIDE I USED, WAS AN INDIRECT GAME. THEY REPACKAGED IT, BUT YOU REALLY SHOULD LEARN WHO I WAS BEFORE. I EVEN HAVE DRAWINGS OF OTHER GIRLS I WOULD DRAW ON THE BUS THEN TRY TO DAYGAME THEM GETTING THEIR PHONE NUMBERS. I CAN SHOW THAT.
I WILL ALSO POST MY PAKISTANI MENTOR IN THE FUTURE WHEN WE WERE BOTH DAYGAMING. I WON'T SHOW HIS FACE, BUT YOU CAN LISTEN TO HIS MENTAL FILTER OF HOW HE APPROACHES THE GAME.
HE'S BETTER THAN MOST OF DATING COACHES. A HIGH-VALUE NATURAL. YOU WILL THEN UNDERSTAND WHERE SOME OF MY GAME CAME FROM. WHY THE CONCEPTS I TEACH WAS SO DIFFERENT. HE ISN'T WHAT YOU CALL A HANDSOME GUY
The sexual connection was the game in 2015 and before. I was still trying to figure out every single step, Justin Wayne finally gave an order to the madness. Back then I would move qualifiers in the beginning or end, I didn't know where all the steps went.
You and justin did give me a structure. I did take 6 months to mastery from Deepak Wayne That much is true. It doesn't mean you were my only teacher. I had 8 mentors. One of which was your friend who had 1600 laycount. He is one of them, he helped me develop Elite 60 Emotional intelligence course.
I WILL POST THIS ONE MORE TIME TO MAKE IT CLEAR, YES I WANT PEACE
WE WILL SEE IF YOU REALLY WANT PEACE OF YOU WOULD OF ATTACKED ALL ALONG? YOU DON'T OWN ME, YOU DON'T OWN ANYTHING OF ANYTHING LIKE CLIPS, NO CONTRACTS SIGNED, YOU PAID ME FOR THE IMMERSION, BUT IT DOESN'T MEAN ANYTHING TO ME. I AM NOT YOUR ASSISTANT, YOU HIRED ANOTHER DATING COACH TO TEACH THE IMMERSION, 2 COACHES WORKING TOGETHER. NO CONTRACTS WERE SIGNED, NOWHERE DID IT SAY ANY OF THAT. ALL YOUR MENTAL BULLSHIT. NOTHING, ITS JUST RHETORIC AND MORE THREATS.
JUST AS I TOLD YOU BEFORE DEEPAK WAYNE… ON THE PHONE, DON'T ATTACK, DON'T BREATH IN MY DIRECTION AND DON'T FUCK WITH ME. YOU SAID JOHN I JUST WANT PEACE. BUT YOU WERE RECORDING THE CALL, THAT'S REALLY PEACEFUL.
ON THE PHONE HE SAID IF WE ARE HAVING PEACE THEN YOU HAVE TO TAKE AWAY THE TANKS AND THE HEAVY ARTERLIARY TOO. THERE WAS NO DEAL THAT TOOK PLACE AS HE CLAIMED. I JUST HUNG UP AND SAID DON'T SAY ANYTHING ABOUT ME, DON'T BREATH AT MY DIRECTION, THERE WAS NO DEAL, I JUST HUNG UP. ITS MORE OF DON'T PISS ME OFF SO I DON'T WRITE ABOUT YOU. THEN HUNG UP
DEEPAK WAYNE COULDN'T HELP IT AND RUIN IT ALL CALLING ME AN ASSISTANT. I'M USED TO GETTING KICKED IN THE NUTS WORKING FOR HIM BEFORE. WE HAD NO DEAL AT ALL TALKING ABOUT EACH OTHER, ONLY YOU DIDN'T TALK ABOUT ME, WHICH YOU BEGGED FOR MERCY. WHILE MY FRIEND SAID HE IS GOING TO REGROUP TO ATTACK LATER, HENCE RIGHT NOW. LATER AS IN ONE YEAR REGROUP. 
WE WILL BE FINE. IF YOU DO ATTACK, WHATEVER, THEN I KNOW IT WAS YOUR PLAN TO ALL ALONG TO, JUST OUT OF ENVY. NOW YOU SAID IN FRONT OF OTHERS YOU WANT PEACE… WE WILL SEE.
PEACE, I REALLY FUCKING MEAN IT AND HOPE THERE WILL BE PEACE
YOU BROKE THE PEACE DEAL ACTUALLY DEEPAK WAYNE. NOT ME. THERE IS NO NEGOTIATIONS.
JUST LEAVE ME ON THERE CALLING ME AN ASSISTANT. WE LEAVE IT AT THAT. YOU CAN KEEP THE POST THERE.
WE WILL TRY THIS PEACE DEAL AGAIN. YOU FLAGGED MY VIDEO AND YOU STARTED IT UP. IF YOU WANT TO DESTROY MY REP, GO RIGHT AHEAD. I DON'T CARE.
LIKE I SAID ONCE AGAIN, PEACE BE WITH YOU. THIS TIME I HOPE.
I HAVE SPOKEN. I'LL MAKE MORE NORMAL POST TO PUSH THOSE TO THE BOTTOM.
THIS ARTICLE TOLD ME NO POWER PLAYS, NOTHING LIKE THAT NO NEGOTIATIONS, JUST MOVE ON. YEAH. LIKE I SAID, PEACE.
THIS THE SAME BLACKMAIL THREATENING PATTERN YOU KEPT DOING TO ME.\
Once is a chance, twice is a coincidence, three is a pattern or more. 
DO YOU REMEMBER ON MY BIRTHDAY (MARCH 16TH) THE ONLY DAY I HAD TO MYSELF, YOU KEPT ATTACKING ME?
THEN YOU THREATEN ME. EVEN ON MY BIRTHDAY, DEEPAK WAYNE SAME AS NOW, SAME PATTERN.
IF I REMOVED THESE POST, THEN WOULDN'T PEOPLE NOT KNOW YOU THREATENED ME BEFORE? OUT OF SIGHT OUT OF MIND? THAT WAS AROUND LAST MARCH
https://johnelite.com/2019/03/16/its-my-birthday-and-im-getting-mentally-distressed/
https://johnelite.com/2019/03/18/not-intimidated-moving-foward-im-allowed-the-credit-again-that-will-repair-relations/
https://johnelite.com/2019/03/20/deepak-wayne-threatened-me-again/
https://johnelite.com/2019/03/20/it-sounds-like-deepak-will-release-the-video-soon-then-im-releasing-his-product-then-after-that-another-testimonial/
I REMEMBER YOU THREATENING ME INSIDE THE COMPANY WHILE I STILL WORKED FOR YOU. THAT PHASE THE THIRD PHASE I TALKED ABOUT. WHEN THE DEMONS ARE SHAKING THE WALLS AND THROWING THE FURNITURE DOWN. NOW YOU SAY YOU HAVE NO CHOICE? WELL…
LIKE I SAID I DON'T CARE. REMEMBER HOW YOU TREATED ME. LIKE SHIT.
DO YOU REMEMBER THIS? YOU KEPT THREATENING ME OVER AND OVER AND OVER AGAIN. JUST THE SAME SHIT, YOU NEVER CHANGE. YOU ARE TRYING TO PLAY THE INNOCENT VICTIM OR SOME SHIT. TO THE SHEEPS THIS IS YOUR HERO? YOU ARE MAKING ME LOOK LIKE THE BAD GUY? ARE YOU SERIOUS? ARE YOU BRAINWASHED?
YOU ARE NOT THE NICE ONE HERE, YOU ARE THE PERPETRATOR.
YOU DON'T GO AROUND MAKING DEMANDS AFTER YOU FUCKING THREATEN ME, WTF. WAS THIS?
DON'T YOU SHEEPS SEE, WHO IS THE PERPETRATOR? DON'T YOU FUCKING SEE WHAT I SAID ALL ALONG WAS CORRECT? IS YOUR TINY SHEEP MIND SO FAR UP YOUR ASS? 
He called me so I don't pick up the phone anymore. He even said he wanted peace but was recording the phone call. Dude is like acting as if he has no choice. But in reality, you were the one who was threatening me the way since I was there way back even before I left. Same threats.
https://johnelite.com/2019/03/21/deepak-and-i-are-going-to-have-peace-no-attacking-with-any-alts-or-anything/
in this screenshot, I have already claimed I didn't want to hurt you. But behind the scenes when no one knew, you already did all of this.
YES THERE WAS A REAL GAMINGELITE. THAT WAS ME BEFORE I WAS JOHN WAYNE. THAT WAS WHAT I CALLED MYSELF.
This was your second strike, you called me an assistant, Deepak Wayne. That's when you started it. Wtf.
YOU SLAMMED ROCKETS LIKE PALESTINE BACK TO ISRAEL ON SEPT 22ND.
https://johnelite.com/2019/09/22/i-was-going-to-post-another-testimonial-but-im-not-an-assistant/
I'M GOING TO STOP READING YOUR POST AND STOP TALKING ABOUT YOU. THIS IS WHO YOU ARE. YOU WERE THREATENING ME WHILE I WAS IN THE COMPANY AND WHEN I WAS OUT OF IT.
THIS IS LIKE DEMONIC.
LIKE I SAID THE PEACE IS IN YOUR HANDS.
YOU BROKE THE PEACE DEAL OVER AND OVER.
LIKE I SAID, CEASE CONTACT, BLOCK AND MOVE ON. I'M NOT READING YOUR THREATS ANYMORE DEEPAK WAYNE OR YOUR SHIT. JUST GOOD LUCK WITH EVERYTHING AND I REALLY WANT PEACE.
LIKE I SAID, NOTHING WILL CHANGE FROM TODAY. TOMORROW EVERYTHING IS JUST GOING TO REMAIN A CEASE FIRE. THAT'S NOT A PROBLEM.
SEE U AROUND, NEITHER ENEMY NOR FRIEND. DON'T CONTACT ME. THIS TIME TRY NOT TO SLAM TOO MANY ROCKETS INTO MY COUNTRY.
ITS THE AS BEFORE, JUST LIKE WHEN I BLOCK YOUR PHONE CALLS OR MESSAGES. ITS BACK TO THAT.
ANYWAYS BACK TO MY REGULAR SCHEDULED PROGRAMMING.
TOMOROW I'LL BE POSTING ABOUT MENTAL HANDBRAKES PEOPLE HAVE. A COMPLETELY DIFFERENT TOPIC. ITS NOT UP TO ME, ITS UP TO YOU. DON'T INDIRECTLY SLAM ROCKETS AGAIN AND TRY TO MAKE ME LOOK LIKE THE BAD GUY.
I'm not going to read anymore. Peace be with you Deepak, peace be with you.
I DO WANT PEACE, BUT UNDER MY OWN TERMS. I'M SURE YOU DO TOO. IN A YEAR FROM NOW YOU WANT TO INDIRECTLY TALK SHIT ABOUT ME, YOU CAN'T HELP BUT SLAM ROCKETS INDIRECTLY. TRY TO COOL OFF. I WILL HAVE MORE AND MORE TESTIMONIALS. DON'T LET IT BOTHER YOU. DON'T BE ENVIOUS DEEPAK WAYNE. I'LL TRY MY BEST TO OVERLOOK IT. ITS BEEN ONE YEAR SINCE WE EVEN COMMUNICATED, BUT SEE YOU NEXT YEAR. HOPEFULLY, THIS YEAR WILL BE BETTER THEN THE LAST.
NOT A PEACE SIGN, BUT YEAH HAVE A NICE DAY. I'LL GET BACK TO MY ACTIVITIES AND FOCUS ON OTHER SHIT. NOT READING ANYMORE, BUT I KNOW YOUR INTENT, NOT MUCH HAS CHANGED.
I'M GOING TO PRETEND I DIDNT HEAR THAT THREAT. AFTER SO MANY THREATS WORKING FOR YOU AND NOT WITH YOU, YOU GET USED TO IT. I DON'T EVEN GIVE A FUCK ABOUT YOUR THREATS. I GOT SO MANY THREATS, ALMOST DAILY THAT YOU JUST GET NUMBED IT. ITS ALMOST LIKE THE WAY YOU SAY HELLO.
MOST LIKELY YOU WILL DO SOMETHING VERY INDIRECT TO ATTACK MAYBE LIKE A YEAR FROM NOW. THEN I SAY SOMETHING BACK, THEN YOU PRETEND IT WAS MY FAULT. I KNOW HOW YOU THINK, YOU ALREADY DONE THAT TWICE. I JUST HOPE NEXT YEAR IS BETTER. GOOD LUCK WITH YOUR INTERVIEW VIDEOS OR WHATEVER DEEPAK WAYNE. WHATEVER DIRECTION YOU ARE GOING TO.
LIKE I SAID PEACE. IF YOU ATTACK THEN YOU ATTACK. I DON'T GIVE A FUCK\(YOU KNW I DON'T HAVE A STRONG SENSE OF FEELINGS SO I DON'T EVEN CARE) IF NOT WHATEVER, ITS THE END OF IT. ITS NOT MY CHOICE, THE CHOICE I LEAVE TO YOU, ITS NOT UP TO ME, ITS UP TO YOU. YOU HAVE ATTACKED AND THREATENED ME BEFORE, THIS IS BACK TO SQUARE ONE. THE BALL IS IN YOUR COURT. EITHER WAY I DON'T CARE.
BALL IS IN YOUR COURT DEEPAK WAYNE, DON'T TRY TO PIN THIS ON ME, BALL IS IN YOUR COURT, WHAT YOU DECIDE TO DO. I HAVE A STRONGER RESPONSE YOU DON'T KNOW WHEN IT WILL HAPPEN, A WEEK, MONTH YEAR, DECADE, YOU WILL NEVER EXPECT IT. YOU WILL BE DEVASTATED FOREVER. BUT YOU WILL NEVER EXPECT IT. BUT I'M NOT HERE TO HURT YOU NOR USE IT. YOU WON'T LEAVE ME WITH ANY OTHER OPTIONS. YOU WILL NEVER EXPECT IT FOR THE TIMING. BALL IS IN YOUR COURT, DON'T PIN IT ON ME PRETENDING IT WAS MY FAULT WHEN YOU ALREADY PLANNED THIS FOR MONTHS OR MAYBE A YEAR. A YEAR AGO, USUALLY IT TAKES YOU ABOUT 6 MONTHS TO ATTACK. BUT WHATEVER.
THE SAME SHIT HAPPENED,. I'M NOT THE PERPETRATOR AND I NEVER HAVE BEEN… BY NOW WE KNOW WHO IS THE REAL PERPETRATOR, ITS NOT ME OR OTHERS…
BUT I DO WANT PEACE BUT I'M NOT EVEN THE SLIGHTEST BIT INTIMIDATED BY YOU. IF THERE ARE ANY OTHER CRAZY THINGS YOU INVITED OURSELF IN LIKE A DEMON, GO UNINVITE YOURSELF. I DIDN'T SELL MY SOUL TO THE DEVIL SO STOP WITH THE HAUNTINGS AND THROWING THE WALL SHIT AROUND.
IF I KNEW I WAS GOING TO BE TREATED THIS BADLY, I WOULD OF LEFT THE FIRST DAY DEEPAK WAYNE. IF I KNEW  I WAS INVITING IN THE DEMONS FOR EUROPE,, I NEVER WOULD OF WENT.
Final message, I did read it. The ball is in your court too. When you go around saying assistant or some bullshit. That happened months after the cease-fire. You started that. I will be egotistical and will take that as an attack. You are more emotional than me, I'm narcissistic too. But imagine how my ego feels? You might not care, but its the same way I might make you feel is the same way you made me feel. Hope that makes sense.
So in this tennis match keep it to a minimum or not at all. I never wanted to hurt your business or try to hurt your legacy Deepak Wayne. That wasn't my goal. It was just to show the mindset of how you often hurt me maybe without knowing you run this pattern. I never revealed anything that can hurt you. If you noticed, nothing. This was all mindset related or thinking patterns only.
Notice it never even hurt your standing with your students? They don't care and are too dumb to even figure out what we are fighting about. We are smarter than the average population so that was a calculated move on my part to not cause any real damage. Its all purely related to that mindset that I find combative. I knew this. After what I been through after I left, you know I am cautious.
Which in turn was actually a good thing because it created future peace. I just wanted you to be aware of that mindset and not to use it against me. It was never about making you lose money, not sure if that was your goal against me. I'm saying you can do without that mindset against me. Maybe you weren't aware of it until now.
You see in my mental filter I don't care about money. It doesn't cross my mind when you worked with me. It is my mission I care about. Helping Asian men. You know I am mission-oriented. I hope your goal wasn't about that. I'm not your competitor imo, I don't think our audience are the same. Even when I worked with you. Like Gotham and Metropolis, Batman and Superman. We have our own students and cities to take care of and not much has changed.
You know I don't have any feelings like confrontational fear as you know. I can't feel when I am hurting others while talking shit. I'm not scared of anything even if you attack me. I'm not designed to fear. Like I said, it's not up to me, its also up to you. You talk about me, or you attack me, I do the same. A tennis match can be done with two people, it takes two to have a tennis match. One of us has to stop hitting the ball back into the others court. I'm not the first one to do it all the time Deepak Wayne. What you said about me is what I say about you too about this tennis match. That's my point.
Deepak Wayne  I thought your plan on new years was to attack me. Then when I saw you posting testimonials trying to put me in my place then get embolden to attack me. Then you will try to finish me, as if it was some Indian mental filter cause that's common in India. I thought that will raise your ego because you were giving that look as if you were going to attack. I thought you were just buying time to attack me after that phone call and when you used a pic from a sociopath who attacked me and said I talked badly about you. You were spending months to create a smear campaign on me.
I told you I praised you because I didn't say that when another former student said I talked badly about you. Turns out that alt who was attacking me, that sociopath trying to destroy me was one of my old students called James as that screenshot said. He got angry at me because he got 7 lays and his brother who was a hardcase aspie didn't.
I thought when you finally have free time you will go and attack after you were done with your bootcamps. I hope I misread all of that. I really do. I've dealt with a lot of people like you in the past.
You can see why I will post more bootcamp testimonials or clips too. How I felt like someone smashed a ball at me and when you wanted to put me in my place or something. But then I also have more bootcamp trailers. Then I thought maybe you felt I smashed the ball back at you. Then when I saw you trying to take credit for those testimonials for even students I have gotten laid in bootcamps even if I never met you yet…
Although I shouldn't judge a person by a particular look or malevolent stare, I thought you were hitting the ball in my court over and over.
I don't care if you attack others Deepak Wayne, just don't do that to me.
If these posts stops it and create future peace, that was part of my goal. Up to you, but maybe something you can work on. I've worked on my ego a lot, I don't brag as much.
Even though I never signed a contract, thank you for showing me your style of Wayne game. Although very different than mine or Justin Wayne's game. I got to see all 3 of our game together and got to pick and choose, field tests with my students and discard pieces. I have taken some of the concepts an improved upon it. Some I discarded, some I just used my old stuff before we met.
Remember we met around 2017 and I worked for you 2018. I was a dating coach since 2014 or something. Its actually getting close to 7 years. This was not discussed with the world when you interviewed me. I was doing all sorts of Wayne stuff and it caught your attention.
Also for giving me the opportunity to work with you as a Wayne before. Even for a short time. For that period of time had helped me complete one of my lifes goals of being a Wayne. I didn't need your permission to use that name. But thank you for the opportunity Deepak Wayne
Like I said, peace out. Maybe this was the conversation we should of had a long time ago. But we both weren't ready before or mature enough to this point where we can discuss it like this. We were both very combative before and that's why I left. Remember you were never really my concern.
When I saw the testimonials and I saw you trying to upstage me or something. Even if its difficult or nearly impossible. I still acknowledge you got some student results now.
If there was someone who had student results in daygame. Even if I have way more even if I didn't post it yet. It didn't matter. If there was a second place. I'd rather it be you than RSD or London daygame. You got way more than Justin Wayne at least.
You might have a world domination plan. You know I do too to free the Asians. You might not care about them, but their SMV is dog shit and I have to help.
But in my world domination, don't get in my way. I'm still going after RSD and other bigger companies like ABCS and others for hurting my fellow Asians. You can conquer others and i'll do the same. While not on the same team anymore. I suppose we don't have to do that to each other. If you attack RSD, maybe I will on the side flank them. Who knows. But not friends, not enemies, just saying.
peace out. I hope this is finally a new era of peace, ball is in your court too Deepak Wayne or in both our courts.
To Buffdude, go shove a pink dildo up your ass you faggot. Or shove your head up your ass and see if it fits. I'm trying to end things peacefully with your hero. I haven't even posted my bootcamp trailers yet idiot. Or read out loud the screenshot stuff. Honestly, you have a low I.Q. I don't give a shit if anyone thinks they have testimonials or whatever. Its the least of my concerns. If others want to check them out of Deepaks testimonials, be my guest. I already have 423. I mean how much do I fucking need to make a point? If I ever met you in real life I would head butt you right in the nose. Metaphorically speaking of course, you sociopathic cunt. Stop groveling like a dog.
I BELIEVE EVERY SINGLE COMMENT AND ALTS ARE PROBABLY THE SAME PERSON. SO IF YOU TALK ABOUT A CEASE FIRE, HOW EXACTLY IS IT A CEASE FIRE AGAIN? THERE IS NO TREATY, BECAUSE YOU ON THE FRONT SAY YOU WON'T ATTACK, BUT YOU ATTACK WITH ALTS. THEY ALL WRITE WITH THE SAME GRAMMATICAL MISTAKES. WHICH IS THE WORD DO IS INCORRECTLY USED. IT SHOULD BE DOES. SECOND THESE ALTS ARE ALL USING THE SAME WORDS. THEREFOR THEY ARE ALL THE SAME PERSON. THIS WHOLE THING IS JUST GASLIGHTING. 
HOW DID I KNOW THEY WERE THE SAME PERSON TALKING TO THEIR OWN ALTS?
THE GRAMMATICAL ERRORS OR THE MISUSE OF THE WORD DO. IT IS NOT USED CORRECTLY AND IN THE WRONG PLACE ACROSS THOSE THREE ACCOUNTS. THIS PERSON ISN'T A NATIVE ENGLISH SPEAKER WHICH BETRAYS HIM. 
ITS ALL MISDIRECTION TO WRITE IN SUCH A WAY TO SEEM LIKE ONE PERSON IS THE GOOD COP AND ONE IS THE BAD COP. POSTING INTERESTING FACTS ABOUT THEMSELVES DHVING EVEN POSTING THEIR EMAIL TO THE AUDIENCE FOR BOOTCAMPS. ITS PRETTY CLEVER. 
THEY ALL HAVE THE EXACT VOCABULARY AS EACH OTHER, THE SAME WORDS THAT WERE USED TO ATTACK JUSTIN, OTHERS, FRAUD ETC, THE WORDS MOST PEOPLE DOESN'T USE. THEY ALL USED IT THROUGHOUT THESE 3 ACCOUNTS ACROSS DIFFERENT TIMES. SAME SPECIFIC VOCABULARY. 
THAT OTHER SOCIOPATH GREG, THE OTHER STUDENT ALSO USED ALTS, ALTS OF ME BEFORE. DARK TETRAD USES ALTS. I DEALT WITH LOTS OF THEM IN THE PAST.
THAT IS THE SAME GASLIGHTING PROCESS GREG PUT ME THOUGH. THE SAME THING BEFORE I FIGURED OUT WHO IT WAS. HOW CAN THE PATTERNS BE IDENTICAL TO THE ARTICLES EVERY SINGLE TIME? 
I HAVE A 175 1.Q, I CAN SEE THINGS LIKE THIS EASILY
SAMUEL IS ALSO DEEPAK WAYNE, ALL OF THEM ARE DEEPAK WAYNE, HE SAID HE WON'T SAY ANYTHING ABOUT ME, BUT HE WILL SAY IT WITH HIS ALTS. THE BLOCKED WORDS THING IS BULLSHIT. WHEN I WAS JOHN WAYNE AND OTHER ACCOUNTS HE ALWAYS BLOCKED MY POST, I'M HIDDEN FROM THE CHANNEL ALL THIS TIME. I CHECKED. ITS ALL A LIE. NOTICE HOW ALL THE ATTACK ACCOUNTS HAVE NO PICTURES AND THEY DON'T EVEN HAVE ANY VIDEOS? ARE PEOPLE THAT STUPID? 
Gaslighting

Jump to navigationJump to search

Gaslighting is a form of psychological manipulation in which a person seeks to sow seeds of doubt in a targeted individual or in members of a targeted group, making them question their own memory, perception, or sanity. Using denial, misdirection, contradiction, and lying, gaslighting involves attempts to destabilize the victim and delegitimize the victim's beliefs.[1][2]

Instances may range from the denial by an abuser that previous abusive incidents ever occurred to the staging of bizarre events by the abuser with the intention of disorientating the victim.

For many sociopaths, gaslighting is used as a specialized form of lying and manipulation, where the gaslighter incessantly repeats falsehoods about the undesirability, inadequacy, and/or detestableness of the gaslightee. It degrades an individual or a group's identity, and stigmatizes and marginalizes their value and acceptability. Gaslighting is psychological violence.
ITS ALL A STAGED EVENT AND FOLLOWS THE SOCIOPATHIC TRAITS. TO ME IT IS A FARCE. BUT I'M NOT GOING TO HIT THE TENNIS BALL BACK DEEPAK WAYNE.
I WOULD SAY STOP WITH THE BULLSHIT I DON'T CARE TO HIT THE TENNIS BALL BACK, I CAN OVERLOOK THIS AND MOVE ON. THE TENNIS MATCH GOES BOTH WAYS BUT I'M BEING THE BETTER PERSON HERE. THE HIGHER SELF. THE HIGHER SELF ESTEEM, HIGHER ROAD.
A ROAD YOU CAN NOT FOLLOW
-John Elite