If you posted your bootcamp clips, you would of had more bootcamps and you lost hundreds of thousands of dollars
I'm here to help Asian men. If I wanted to make even more than now, that's not difficult. The site is loading slow, I can literally just buy a new one if I wanted to and post all the testimonials there.
I really don't give a flying fuck about the money tbh and I didn't want to let people steal credit for my daygame system boosting a system I don't believe in.
ITS LIKE JOHN, YOU HAVE BEEN HOLDING OUT ON US? 30+ videos?
I'm moving the pictures, screenshots, testimonial screenshots, bootcamp pics, bootcamp clips together into these folders. Some are big some are smaller, but I can have enough to create 30 teaser bootcamp trailers.
John, other people were trying to upstage you, but you will upstage them. Yep, pretty much. Too bad
Its like no matter how much they think they had, it was nothing. Now when they see who has the most, makes other peoples accomplishments looks like shit. Like they were narcissistic for nothing.
HIGHER THE NARCISSISM, LOWER THE SELF ESTEEM
LOWER THE SELF ESTEEM, HIGHER THE NARCISSISM
For sociopaths, when they get narcissistic, they get embolden and they turn evil, dark as they say. Their eyes turn evil. That was the mercy I was shown, I will show the same, none.
IT WAS PROBABLY WISER TO WAKE THE SLEEPING GIANT. MEANING, IF HE DIDN'T POST ALL THOSE BOOTCAMP CLIPS TO SHOW ME, I WOULDN'T POSTED ALMOST DOUBLE, I'M SURE I HAVE MORE.
THAT WAS A STUPID MOVE.
I'M JUST LAZY TO EDIT TODAY, I HATE VIDEO EDITING. BUT WHEN ALL OF IT IS OUT, THIS WILL BE LIKE WTF.
I will have 50x the haters than before.
My Trump Card was GamingElite. GamingElite, John Wayne and John Elite. Who was the better dating coach?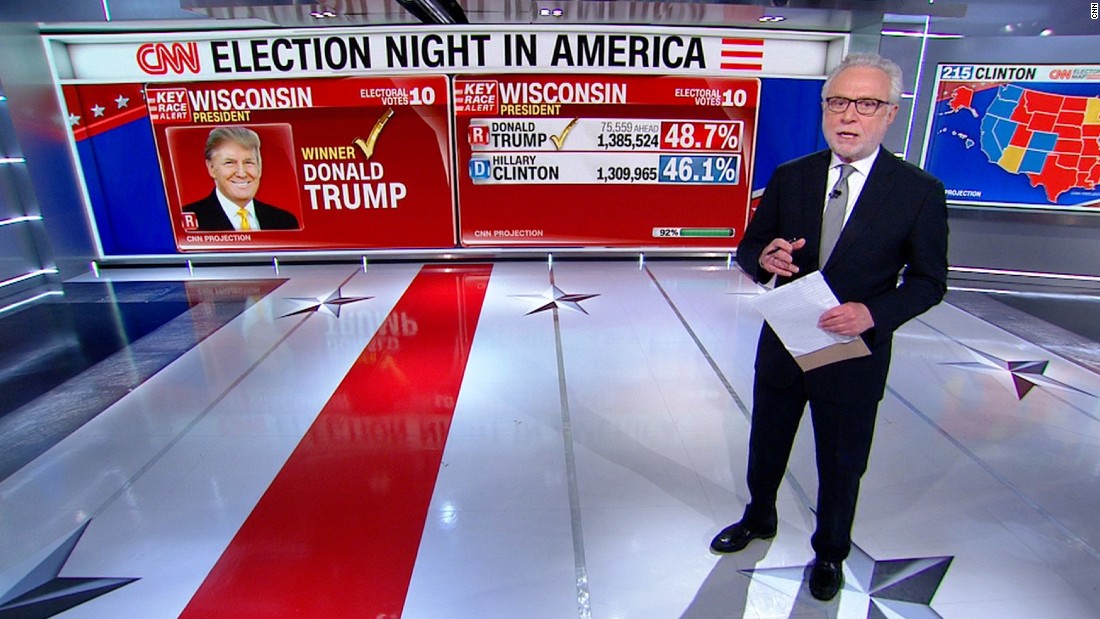 He only knew John Wayne and John Elite, but he has no idea who GamingElite is. One of the craziest PUAs without any limits to his mindsets, banging women way above his looks scale or doing impossible things in the game.
NOW YOU SEE ALL THESE TESTIMONIALS FOR BOOTCAMPS COMING AND MY STUDENTS ARE NOT JUST GETTING ONE LAY TRADED FOR 6K WORTH OF 7 DAY BOOTCAMPS BUT THEY ARE DOING IT WITH LESS DAYS. THEY DIDN'T NEED A LONG 6 MONTHS TO MASTERY PROGRAM INBETWEEN
John Wayne has the most student testimonials because he got more students. John Wayne used to have 10 testimonials a week in the summertime.
John Elite has fewer students but a higher conversion rate. Stil a respectable 76, laid/pull testimonials.
When John Elite said he has a ton of video testimonials too that isn't Bootcamp. I talk a lot of shit but I back it up.
You should see GamingElite's infields. You will see the tactics I use.
Actually, the new higher conversation game was my 2015 game. I discarded all romance and all the 6 months to mastery shit, causes a lot of plateaus. System only made for dark skins in Eastern Europe. Or white people, or negros.
You see so many Asian bootcamp testimonials. It should be impossible here, but it happens.
Not even ABCS of Attraction can get student results like this in daygame. Or any other Asian company. They are all out of ideas.
GAMINGELITE WAS A PRODIGY OR GIFTED DAYGAME COACH.
Back then no one knew who I was. I'm glad since you have no idea how many students he got laid.
He was the one everyone recommended or referred, the impossible cases, saying this friend has this or that mental illness, Aspergers, schizophrenia, whatever. I had to get them laid.
There is a reason I am the best daygame coach in the world.
THE BIGGEST MISCONCEPTION IS BOOTCAMPS ARE THE HARDEST TESTIMONIALS TO GET. IT IS ACTUALLY THE SKYPE STUFF. THAT IS WAY HARDER. SINCE I DON'T NEED 6 MONTHS BUT A FEW SKYPES ONLY
SO 30 BOOTCAMP CLIPS ARE COMING. BUT WHAT ABOUT ALL THE 3MP STUFF? I HAVEN'T EVEN POSTED IT. WHAT ABOUT ALL THE KAIZEN STUFF? I GOT EVERY STUDENT LAID, DIDN'T EVEN POST IT. WHAT ABOUT ALL THE SKYPE COACHING STUDENTS? EVERY PROGRAM HAS RESULTS.
Skype coaching is way harder, so you need a transferable game.
Bootcamps if you take 7 days I can get you 4 lays. So it is supercharging your results.
Most of my students get laid by the 4th day of bootcamp. I suggest students do at least 4 days.
THERE WILL BE OVER 70 VIDEOS WHEN I POST ALL THE OTHER TESTIMONIALS. I SHOULD POST THE EARLY VERSION OF IT NOW ON MY SITE. JUST AS A PLACEHOLDER AND UPDATE THEM AND POST THEM ON THE BLOG LATER AND MOVE THE NUMBER UP
Do the fucking math. 30 bootcamp clips, plus 8 more videos, plus the screenshot stuff too. That is over 70 videos on the front page.
THE FRONT PAGE WILL HAVE SO MANY VIDEOS IT WILL SLOW DOWN THE FUCKING SITE.
I have to build a new front page in order to even host that kind of number of videos.
I might as well not have a sales letter for bootcamps and just post all those videos instead and say any questions?
Like I said, getting students results in 3 skypes with the playbook or 5 Skypes is a miracle.
SOME ISSUES WITH THE SITE. THE SITE IS SLOWER BECAUSE OF ALL THE NEWER TESTIMONIALS. ALSO SOME PEOPLE WHO WANTED TO GET COACHING CONTACTED ME ON EMAIL, IT DIDN'T WORK
I fucking hate this site sometimes, incase you can't contact me, just contact me on facebook or use the same email.
My laptop was overheating too when video editing so I bought this thing.
Everything is back to normal, but I am burnt out on video editing tbh. I'm going to try to do it anyways.
WHAT IS THE NEXT BOOTCAMP CLIP? ASIAN STUDENT. 1 FINGER 6'2 BLONDE, ONE SAME DAY LAY, 2 MORE LAYS. 12 LAYS AFTER HE FLOWN OUT TO ASIA FROM VANCOUVER.
15 FUCKING LAYS TOTAL
15 LAYS IF I DO THE MATH. THIS KIND OF RESULTS MIGHT SEEM IMPOSSIBLE. BUT THIS GUY HELPED ME FILMED QFT QUALIFY FLIRT TOUCH CHAPTER OF ELITE PLAYBOOK WITH HIS SONY MIRRORLESS CAMERA.
Back then I didn't have any sort of camera.
Yes, money was tight before. I was hustling and was talented as hell as a dating coach. Might even better in the past.
IT WAS STUPID TO TRY TO CHALLENGE ME. IT WAS STUPID. HOW FUCKING STUPID WOULD ANYONE DARK TRY TO SHOW ME THEY ARE BETTER AT COACHING. IT WOULD OF BEEN SMARTER IF THEY DIDN'T EVEN WAKE THE SLEEPING GIANT. I COULDN'T DEAL WITH IT BECAUSE I HAD TO GET THE COURSES TO GOOGLE DRIVE AS A LONGER VIDEO
WHAT IS MORE STUPID IS AFTER ADDING 30 MORE VIDEOS TO 32, PLUS ANOTHER 8 VIDEO TESTIMONIAL PLUS SCREENSHOT TESTIMONIALS READ OUT. THAT'S PROBALLY OVER 90 VIDEOS ON THE FRONT SIDE. THAT WAS FUCKING STUPID TO KICK THE KING OF THE DAYGAME INDUSTRY.
ITS FUNNY, I USED TO WORK FOR ANOTHER COMPANY WHO MARGINALIZED ME, TREATED ME LIKE A RIVAL, TREATED ME LIKE SHIT. EVEN BACKSTABBING ME IN EUROPE.
Also, you should see GamingElite's infields. I never released them. Even if I didn't know how to record sports camera stuff, you will see my tactics. Also my absolute ruthlessness.
Those are coming too soon. I don't like to video edit but they are coming.
I JUST SOLD SOME BUNDLES, I TOLD ONE STUDENT DON'T TRAIN WITH ME IF YOU WASTED SO MANY YEARS WITH RSD AND FAILED COMPLETELY IN VANCOUVER. VANCOUVER IS NO FUCKING JOKE, WITHOUT SOCIAL SKILLS.
The way I think about it. RSD is all about the treatment, not the cure. If my teeth fell out I would pay whatever to have the best dentist.
Sometimes it doesn't pay to be cheap. For Asians who are RSD victims, I think the kind of low self esteem that goes to RSD. I'm not sure if they can be saved.
That Asian student above, 15 lays, he wasn't a RSD victim.
RSD is about the treatment, I am about the cure. Being the top surgeon in the world. Has it's price.
It not an issue with me, I am already the worlds best daygame coach. Its an issue with your self esteem.
A few other students bought the bundle. I'll be focusing on them. Even if there seems to be a lot of Asian students lately, older guys who needs a big intervention with their game and raising their value through instagram and their SMV.
Last month was white month, lots of white students. This month seems like Asian month.
1/5 Asians won't procreate. I can assure you the ones with RSD won't, at least not from daygame. They will depend on night game. 
I have spoken. But I got to get back to video editing and have to figure out how to do all of this faster with a better work flow. 30 clips is a lot of fucking work.
I SAID I HAVE THAT MANY SO I HAVE TO BACK IT UP.
PLUS I'M TRYING TO JUGGLE LIKE 3 BIG PROJECTS AT ONCE. I JUST WANT TO REST FOR ONE DAY. BUT THERE IS NO REST FOR THE WEARY
progress over perfection is my mindset, just put the clips on the timeline and figure it out later. The problem is I am a perfectionist.
Plus I have to edit the infields too. So much work.
THIS MONTH YOU GET 5.5 SKYPES, MEANING ONE FREE STRATEGY SESSION, 35 MINS OR 45 MINS. NOT A FULL HOUR. FOR FREE. YEAH THAT'S THE DEAL THIS MONTH. THE ENTIRE PLAYBOOK IS UPDATED TO THE NEWEST VERSION WITH A BRAND NEW COMMENTARY FOR EVERY SINGLE VIDEO IN THE BEGINNING UPGRADING IT TO 2020 GAME. PRICELESS
Most of my students are RSD victims. But if they have low self esteem and high narcisissm and RSD victims who needs a lot of comfort. I might ban them from my training in the future.
They are all trouble and better off jumping over a cliff, metaphorically speaking
ALL I WANT IS PEACE, BUT NO ONE IS GOING TO TAKE THE CROWN OF THE WORLDS BEST DAYGAME COACH FROM ME. YOU CAN'T. OUTSIDE OF BOOTCAMPS, WHAT ABOUT MY OTHER PROGRAMS? THAT ON TOP OF EVERYTHING. BUT IT WAS A RECKLESS STRATEGY, LIKE I SAID YOU DON'T KNOW WHO GAMINGELITE IS
GamingElite is the worst devil but effective, John Wayne is a narcissistic person, a man of focus, sheer will. John Elite isn't narcissistic anymore due to having more self-esteem and lower ego. He was an effective one. But wiser, more efficient,
GamingElite could of already shatter the student results anyways.
I'm going to hold off with the normal testimonials for now and focus on the bootcamp
IF YOU DON'T BELIEVE ME I HAVE ANOTHER 8 VIDEO TESTIMONIALS FOR OTHER PROGRAMS OUTSIDE THE BOOTCAMP I CAN LITERALLY SHOW YOU WITH SCREENSHOTS ON MY VIDEO EDITING PROGRAM IF YOU WANT ME TO
YOU PROBABLY THINK JOHN IS CRAZY, HE GAVE UP HUNDREDS OF THOUSANDS OF DOLLARS HAVING THIS MANY BOOTCAMP CLIPS ALL THIS TIME…
WHAT THE FUCK IS WRONG WITH HIM?
JOHN DOESN'T CARE, ALL OF THIS FUNNY TO HIM
SOME MEN DON'T CARE, THEY DON'T GIVE A FUCK ABOUT MONEY, CAN'T BE FRAME CONTROLLED. SOME MEN JUST WANT TO WATCH THE ENTIRE DAYGAME INDUSTRY BURN
PRIDE BEFORE THE FALL AS THEY SAY, PRIDE BEFORE THE FALL. DON'T WAKE THE SLEEPING GIANT. WHAT A STUPID FUCKING STRATEGY. IT JUST STRENGTHENS ME.
STILL EDITING THE NEXT CLIP.
-John Elite