First of all, here are my bootcamp teasers coming up.
There can't be that many right? Umm, yes there is that many. Lets stick on topic
I'm going to make a coming soon screenshot on the front page for all the videos and assemble it together. I can't finish it all at once. It takes a long time.
I'm working on a big project and it requires skills to learn. So that's why I am distracted.
1. HOW DOES A DARK TETRAD SOCIOPATH THINKS. I HAVE DEALT WITH THEM SO MANY TIMES. I'LL USE A METAPHOR, ITS LIKE A DEMONIC POSSESSION
The first step is to accept the gift of the demon, moving things around in your life
You must accept some type of gift by them.
So they give permission to keep attacking you. But at this stage they don't attack. They let themselves into your life.
For me he gave me one lay after he just got her so drunk, to the point of her not being able to escape. When he realized that she just drank more.
He banged her in this Eastern European country and he asked me to join.
I myself was so busy with work, I didn't approach that much during that time. I had a decline in game. My game went downhill after using the Romantic Sexual connection. As you can see it wasn't built for Asian men or really lower value guys.
ONCE YOU ACCEPT THE GIFT THE DEMON WILL POSSESS YOU OR HAVE PERMISSION.
SHE SAW FOOTAGE OF DEEPAK RECORDING HER, AS IT WAS ON THE COMPUTER. SHE JUST SUBMITTED FURTHER. STOCKHOLM SYNDROME, WHICH IS HIS GAME. 
Stockholm syndrome is a condition in which hostages develop a psychological alliance with their captors during captivity. … No previous relationship between hostage and captor.
The word is hostage, most of the women needs to be drunk to deal with the objections. He calls it bedroom escalation, but its systematic borderline rape. I don't teach alchohol in my game. I teach seduction.
I'm sure all his students uses alchohol in Eastern Europe. Then wrestled her. Since the laws are very lax as he isn't in jail now but fled from it.
2. THE SECOND STAGE OF A DARK TETRAD SOCIOPATH IS THE LEARNING PHASE. HE WILL LEARN YOU LOOKING FOR WEAKNESSES
Basically, the demon or sociopath will pretend to be your friend here. That's Deepaks second stage
In the beginning sociopaths all pretend to be your friend.
This is the interview phase or the learning phase.
As you can see with number 4 and number 5, know your weaknesses, they certainly do or they need to learn your weaknesses by them opening up.
THEY WILL TELL YOU A STORY ABOUT THEMSELVES, THAT IS VULNERABLE AND YOU WILL TELL ONE TOO.
They pretend they aren't on anyone's side. They are neutral. Of course, people like that are waiting to see when they will backstab.
They need to learn you.
Deepak would tell me stories how his father used to beat the police and military because he had political ties.
How he was crazy as hell beating Deepak on a daily basis. He was a monster.
Of course, that is genetics.
In the first 7 years of your life, if your mother yells at your father you are beta. But if your father yells at your mother, you are more dominant.
My point is, him beating up Micheal Wayne. It is almost expected. He can't control himself. His dad fights everyone even with a shovel saying if you get near me I will knock your head off.
THESE ARE SPY EQUIPMENT, JUST AS WE RECORDED THE WOMEN IN THE BEDROOM, HE RECORDS OF ME AND OTHER PEOPLE AROUND HIM TO BLACKMAIL THEM. ALL SKYPE PHONE CALLS ARE RECORDED AND HE CALLS IT A DOCUMENTARY.
THIS IS HOW HE BLACKMAILS PEOPLE
3. THE THIRD PHASE IS WHEN THEY LEARN YOUR WEAKNESS, THEY GO CRAZY LIKE DR. JERKL AND DR. HYDE
Its like being possessed and getting attacked like flying shelves, daily demon shit happening. I've been through that before I left.
The friendly Ouija board now acts like a crazy person. No longer is pretending to be your friend. But a rival. Much like how Deepak treat others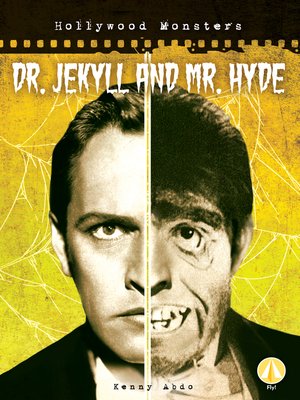 Dr. Henry Jekyll feels he is battling between the good and evil within himself, thus leading to the struggle with his alter ego, Edward Hyde. He spends his life trying to repress evil urges that are not fitting for a man of his stature. He develops a serum in an attempt to mask this hidden evil. However, in doing so, Jekyll transforms into Hyde, a hideous creature without compassion or remorse. Jekyll has a friendly personality, but as Hyde, he becomes mysterious and violent. As time goes by, Hyde grows in power and eventually manifests whenever Jekyll shows signs of physical or moral weakness, no longer needing the serum to be released.
They will keep threatening, insulting and attacking non-stop as if they are going crazy.
4. THE SOCIOPATHIC SMEAR CAMPAIGN OR CHARACTER ASSASSINATION, OR MURDERING YOUR SOUL WITH MENTAL ABUSE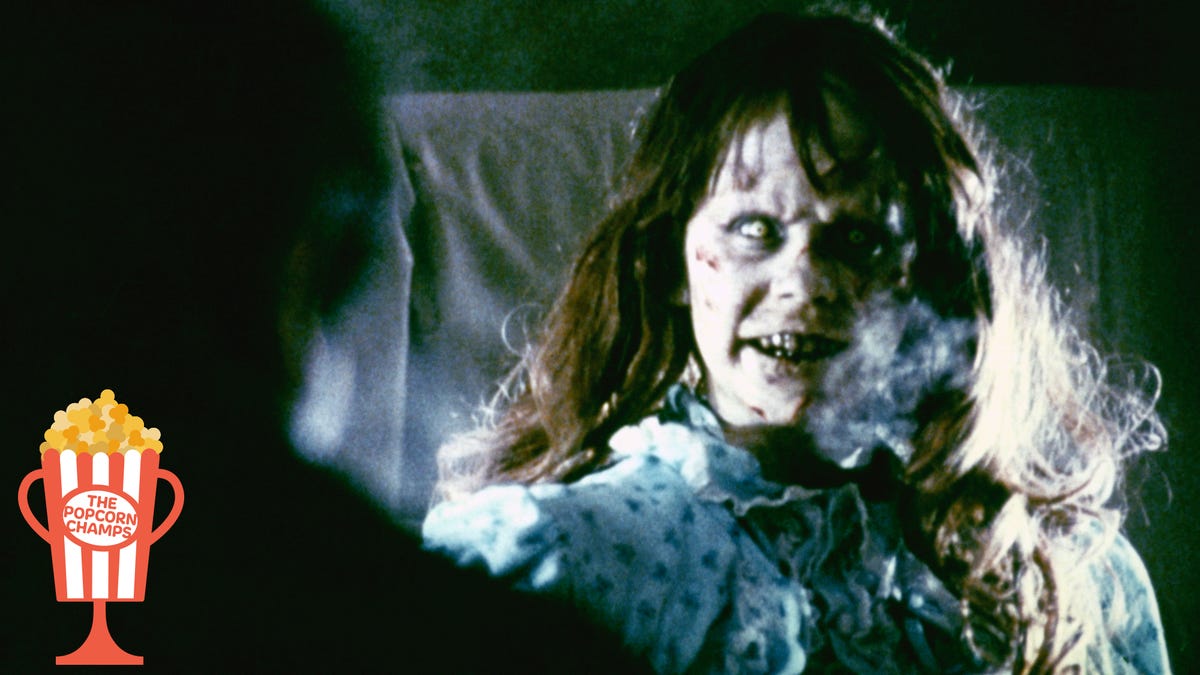 At this stage this is where lawyer, police officers and the law, jail is involved. This is where the law is usually broken and they have no control
They have gone so sociopath, that they no longer even wear that mask. There is no guilt, they were faking it. Deepak at the time will stop listening completely, stonewalling like a sociopath, turn dark like an Indian, giving you a 2 face smiling backstabber look.
ITS OVER THEY LOST THEIR MINDS ALREADY
This slideshow requires JavaScript.
I'll take this from an article so I am not talking out of my ass
RUINING, SMEAR CAMPAIGNS AND THIRD PARTY ABUSE!
Just when you thought that you are finally free of the sociopath. You might be hurt, but you are taking time out to recover, and to try to heal. The ruining and smear campaigns start. What is more hurtful is how effective the sociopath is at doing this.

You might have done absolutely nothing wrong. You  are probably the victim in all of this, suffering sometimes colossal losses and damage to your life. You might need your 'friends' around you to support you. What might amaze you, is that if you are very unlucky the sociopath will ensure the ending of the relationship is exactly as the beginning was with you.

The sociopath is hellbent on causing destruction, wherever they go in life. Remember that they fear only two things:

Fear of exposure
Fear of losing control

When the relationship ends, the sociopath will do everything that he can do, to protect his image. To avoid those two fears becoming a reality, you might be amazed that the people that the sociopath will speak to are YOUR friends.

Remember how in the beginning, the sociopath sold YOU yourself. Using a thread of truth from what they already knew about  you, mixed in with the lie, to make his lies sound believable? The sociopath repeats this behaviour, only this time, he will do this to people that are close to you, or your  wider social network. His aim is to alienate you from support, and to prevent exposure about how he has treated you. So that if you do talk, you will not be believed and you will seem like the crazy one.

Third party abuse

You might have already realised that whilst in the relationship with the sociopath, he isolated you from friends, family or your wider social network. This would have been done subtly, so that you hardly realised what he was doing. Either by exerting control, real or fake jealousy, telling you negative things about your friends, feeding you false information, telling you that people do not care about you, whilst acting at the same time, like your very best friend, and your saviour and rescuer from these people who are against you.

When the relationship ends with the sociopath, he does exactly the same thing. Only in reverse. This time, the sociopath will

Mirror your friends (who were previously hurt by your rejection of them)
Will feed them false information – which sounds believable because they will use a thread of truth (saying things that they already know)
Will deliberately target those that he knows that you have fallen out with (often because of things that he said or did in the relationship, feeding you false information) – he will use these people to spread lies about you. Making those lies sound believeable by mixing it with a thread of truth
Will discredit you, using this information, and feeding back to them – positive reinforcements about themselves
Act like victim
Will use previous examples… especially using knowledge that they already know (mixed with lies) – this is especially effective if your friend has been hurt by your rejection of them
Well sell the other person exactly what they want
Will feed their own narcissistic supply

The sociopath doesn't think too much about what they are doing. It is natural, defence mechanism reaction, it is their own self preservation. By gaining people on side, and supporting them against you, they avoid being exposed, and to them, they have the ultimate control.

You can be left reeling. Often you have sat at home and done no actions at all. Yet, lies are being spread about you, which have little bearing on reality.

The sociopath is now using third party people to abuse you. The sociopath will always try to get in there first. Remember that he has no connections of his own. Not really. He therefore feels jealous of the ones that you have. The wider the social network that you have, the bigger the damage that can be done. Having observed, you and your life, and having controlled you, the sociopath will know exactly the key people to target. He will affect (if he can) all areas of your life. Leaving him, seemingly the victim, but also the hero, and identifying with them and their needs, and you (the victim) the bad guy.

If you try to reach out for support or talk to others, you might face either

Overt rejection
Covert rejection

Overt rejection by others (to your face)

People not taking your calls
Not being invited to events
People stopping calling you
A blank response when asking for help, and trying to explain what has happened to you
Leaving your life altogether
Alienating you

Covert rejection by others (behind your back)

Seeing you as the perpetrator, not the victim
Talking behind your back (about you and not to you) – being the source of gossip
Listening to the lies spread by the sociopath and worse spreading them
Not being supportive
Looking at you in 'pity' if you try to explain what has happened to you

How this feels, what to do, and recovery

Unfortunately, you are left disarmed when this happens to you. There is little that you can do about it. After all, you are not the master manipulator, the sociopath is.  The worse thing, is if you have been unfortunate to meet more than one sociopath in a row. This makes the sociopath's job relatively easy, as they can build on lies told by the previous one.

Even if this hasn't happened. And this is the first one that you have met, he will continue with his hate campaign against you, whilst smiling with kind eyes, and appearing to be the victim, and 'caring about you'. Yes that is right, the sociopath will not talk about you in an 'attacking way', he can do, in temper, but not always. Often, he will act as rescuer and carer for your friends. Selling them information that they need to hear, to heal the  hurt that they feel about your rejection of them.
WHEN TOM TORERO WAS ATTACKED, WHO DID THE THIRD PARTY ABUSE? WHO ATTACKED HIM? IT WAS NONE OTHER THAN DEEPAK WAYNE
PUA Scam is Deepak Wayne btw
NOTICE HOW BOTH OF THE TEXT IS THE SAME FONT? JUST STRETCHED UP AND SIDEWAYS FOR THE WORDS?
ITS NOT A COINCIDENCE, IT IS EXACTLY THE SAME FONT, MODIFIED ON PREMIERE PRO
SAME SQUARE BOX BUT MODIFIED TO LOOK LIKE IT WASN'T HIM, CRAZY RIGHT?
Also the words typed into that British machine speaking thing were my words. It was from the Wayne Dating Lifestyle forum group when I mouth of Tom Torero. Deepak lifted my words and reprogramed it into the video and I thought how the fuck did this person say the same things I did. Then I knew it was Deeepak Wayne
I confronted him and said, come on now, I know. I'm not stupid.
Pretty smart right? But I saw right through it.
Why was the voice British? Simple he didn't want to use his own.
I was taught how to make documentaries like these by Deepak.
JOHN YOU SHOULDN'T JUST GO SHOOT THEM IN THE ARM. YOU TRY TO CUT OFF THE HEAD INSTEAD.
LOOK HOW I AM ATTACKING THEM. I AM ATTACKING THEM LOGICALLY AND MY ARGUMENT IS SOLID. YOU CAN'T ARGUE WITH IT.
JOHN STUDY CAREFULLY HOW I MAKE THESE VIDEOS AND TRY TO LEARN FROM IT.
I attack the person logically and I once in a while switch to all emotions, he is teaching me his demonic sociopathic spinning tactics
Don't you see, his superpower of spin is at work here.
WAIT, WASN'T JUSTIN WAYNE IN THE SAME SITUATION? YES. ARE YOU SAYING JUSTIN WAYNE WAS THE VICTIM OF THE PERPETRATOR? YES THAT'S WHAT I'M SAYING, SAME WITH MICHEAL WAYNE, EVERYONE AROUND HIM
The sociopath doesn't think too much about what they are doing. It is natural, defence mechanism reaction, it is their own self preservation. By gaining people on side, and supporting them against you, they avoid being exposed, and to them, they have the ultimate control.
Notice how this article explains sociopaths as if they are all the same? But somehow Deepak acts exactly the same? Doesn't it mean he is a sociopath to the max? Cult leader?
I'M NOT SURE IF DEEPAK ATTACKED KRAUSER FIRST OR THE OTHER WAY AROUND.
We met Krauser in Poland. I kept calling Krauser a faggot, he kept looking down. He didn't fight back. So I saw through Krauser and left him alone. I realized, he soft on the inside. No point of hurting him.
Krauser isn't 5'7 like me as he looks in the video. Hes way bigger than Deepak. I think Krauser looks like he take steroids, but maybe not. But hes huge. Giant. Deepak was scared. Deepak isn't a fighter like I am, i'm trained in Krav Maga for 5 years. I was ready to protect Deepak third party protection as I was trained if necessary as a bodyguard.
Just because someone has muscles, doesn't mean they can fight.
I'M NOT HERE TO HURT YOUR REP. NOR WILL ANY OF THIS HURT YOUR BUSINESS.
I'm just saying I see through the mask and I left for a reason.
Somehow I can explain word for word your behavior. BUT THE BEHAVIOR ISN'T CHANGING MUCH. I DON'T THINK ANYONE REALLY CARES YOU HAVE THE WORLD ON THE PUPPET STRING, YOU ARE PURE EVIL.
The reason I know about Deepaks psychology was, I have dealt with over 20 sociopaths in my life. You wonder why Deepak acts the same as the articles.
THEY DON'T HAVE A SOUL, CONSCIENCE AND THEY ARE ALL THE SAME UNDER THE MASK. OUTSIDE OF THE FAKE SMILE, THERE IS NO PERSON THERE. JUSTIN WAYNE IS THE SAME WAY BEFORE HE WENT CRAZY ON VICE. THOSE POOR WOMEN LET HIM IN. HE IS THE DEMON IN THEIR LIVES POSSESSING THEM.
He uses seeking arraingements and he mentally abuses them up an escalation ladder or yes compliance ladder. Trust me I know, I can decode his mind but that isn't the point of this post.
JUSTIN WAYNE WAS EVIL AND DESERVED WHAT HE DESERVED BECAUSE HE WAS A DARK TETRAD TOO, BUT I'M SURE HE WASN'T THE PERPETRATOR.
SURE HE WAS A HORRIBLE PERSON, BUT IN REALITY IT ALL HAD TO DO WITH MONEY AND JUSTIN WAYNE'S GIRLFRIENDS. ENVY, NOT JEALOUSY.
I believed Deepak already plotted to make more money then. Sure he was paid in peanuts since Justin was evil. But it was more of a company seperation of power and he wanted to make more for his selfish ambitions. I get it.
I also think with Micheal Wayne, I saw him make move to backstab him beforehand. Saying don't communicate with him I'll handle you from now on.
He did take a laptop and a ton of money and left Micheal with almost nothing. After he beat him with a pipe to get out of a contract.
RETIRE RICH LIKE RSD MAX

BE THE MOST FAMOUS, MORE FAMOUS THAN JUSTIN WAYNE, MORE FAMOUS THAN JOHN WAYNE'S STUDENT RESULTS. OR ENVY AND ATTACK
His audience won't care or change their mind. Most of his audience consist of guys with no empathy anyways. Can't see through his mask, a touch of Aspergers too. Like most PUAs.
WHAT HAPPENED TO MY 18 YEAR OLD STUDENT? HOW DID IT RESEMBLE DEEPAK DATING BEHAVIOR? HOSTAGE TAKING?
What gift did the 18 year old student accepted that almost ruined by saved his life?
The host family gave him $450 USD spending money which he reinvested into half of Kaizen
He got results during his first day of the course