EFFECTIVE, EFFICIENT, EFFORTLESS, ELITE
I think I figured out why I cough. I have allergies and laryngitis or something. Voicebox kind of messed up. I do a lot of talking and I'm very strict. But it isn't from a place of anger. Or being a control freak.
It's the emotional price you pay, you want results, you have to pay the emotional price if you want speed.
Unless you want to feel good and fart around for 6 months so you can be coddled like a snowflake cunt. Maybe you should go somewhere else.
THE ART OF WAR OR SCIENCE OF DAYGAME IS LIFE AND DEATH. IT IS THE DIFFERENCE BETWEEN AN ASIAN GUY PROCREATING OR BECOMING AN RSD VICTIM AND NOT. HENCE IT IS A SUBJECT OF STUDY THAT SHOULDN'T BE NEGLECTED
The king asked him, can you turn anyone into a soldier or daygamer. He was like of course.
The king had a bunch of concubines who are like hoes and shit. He gave them orders and they laughed.
He said if the general's orders are not clear, it is the fault of the general. If the orders are clear, it is the fault of his subordinates. He then beheaded the first two women in command.
THE REST OBVIOUSLY DID WHAT HE SAID
For Asian men, 54% of Asian women will marry a white guy. 1 in 5 Asian men won't procreate and they are eradicated from the gene pool forever. Even in Asia, they aren't procreating and they are all fucked. Here, same shit.
Well except California and Toronto, they turned it around.
Everywhere else, well the SMV of an Asian man is lower than most other races.
Unless the guy is super tall and good looking to the women.
MY SYSTEM WAS DESIGNED TO BE A LIFE AND DEATH STRUGGLE FOR MY RACE.
THIS IS WHY PEOPLE WEAR BLAZERS TO RAISE THEIR VALUE, OR WEAR ROLEXES
OR THIS SHOE OR THAT SHOE. OR WHATEVER.
MY STUDENTS CAN'T SMV IT. LIKE A TALL STUDENT WITH SO MUCH VALUE.
For my Asian students, it is that serious.
EFFICIENCY
Protracted means extending, meaning it takes too long. I don't believe in protracted.
If you took a 6 months to mastery or mentorship program with anyone else. You might as well fix your wardrobe and do the Elite 30-day challenge 6 times.
You will get laid faster with it
In fact, you would most likely get laid 15 days into your first 30 days like a lot of my students.
Maybe Elite 30: From Hardcase to Hero needs to raise its price or something. That is way too cheap for that amazing program
Even 5 Skypes is amazing, even for a product. I mean you might think, what the flying fuck, why would I even include that?
EFFORTLESS
To be so effortless that students can already get laid from my products and Skype. I mean in terms of effortless. It doesn't take 6 months.
You don't need a 6 months to mastery or mentorship program that takes forever. You are just SMVing it.
I operate under a principle of GOOD, BETTER AND BEST
It isn't the best if it takes too long.
That's like another 5k out of your pocket
3 STUDENTS, ALL WHITE THIS WEEK GOT LAID. DIFFERENT AGES, DIFFERENT HEIGHTS DIFFERENT COUNTRIES. ALL THE SAME RESULTS.
I have really broken the game down to a science
Then again that's the problem with my coaching.
It gets students laid so fast.
Some needs a bootcamp, some still struggle and need more hands-on.
But I don't see why anyone would possibly need 6 months of training. That's just SMVing it. That's the same time my hardcase students gets laid. But way faster with Elite 30.
THIS IS REALLY A CURE FOR THE ENTIRE WORLD SO YOU DON'T NEED TO BE PART OF ANY 6 MONTHS TO MASTERY SHIT
There is more money in the treatment then the cure. I'm not interested in the treatment. If you didn't get laid under my coaching, then I feel dissapointed. In reality, I rarely have that happen. Unless that person is really hardcase repeating mistakes or super lower SMV to the max. So low that its even below the line.
I honestly couldn't believe how strong this program is. I think everyone should at least own this product.
Perhaps I should talk about hardcases on Youtube Live.
Its always like John knows how to teach hardcases. But I also know how to teach impossible cases.
Students who are tougher to deal with they get yelled at more. But those who are normal cases rarely gets yelled at.
I don't mind asking questions to open student's minds.
But if that doesn't get them results fast, well, it's not smart.
I don't believe in protracted warfare.
One of my students said I was too tough. But still, you have to pay the emotional price. The other way requires 6 months. I'm not going to do that. Just saying.
IT IS A SHAME EVERY DAYGAMER DOESN'T HAVE A COPY OF ELITE 30: FROM HARDCASE TO HERO.
PERHAPS I SHOULD CALL IT THE BIBLE OF NATURAL GAME AT ONE SITE AND ELITE 30 IN ANOTHER.
Social skills and body language is everything. It creates the vibe and keeps her on the line.
https://johnelite.com/2014/09/01/elite-30/
Elite 30: From Hardcase To Hero is Rendered and Done. It's uploaded to my google drive.
I will sell it with this version for now.
SO JOHN YOU ARE MOVING ELITE 30: FROM HARDCASE TO HERO TO GOOGLE DRIVE. BUT HOW DOES THE COURSE LOOK LIKE NOW?
It's one long-ass video, so it has the word modules 1 to 5 and so forth.
Even when you are scrolling through the entire course, you will know exactly what video you are part of or which module.
Now there are screenshots at the beginning of every single module.
BUT JOHN IF YOU ARE SO GOOD AS A COACH AND TONS OF STUDENTS GETS LAID DURING YOUR BUNDLE AND 5 SKYPES. WHO TAKES THE BOOTCAMP?
If you feel 5 Skypes isn't enough. You need me there to get environmental exposure.
When I'm there telling you exactly what to do and when you see me in front of you. Me changing your mind or making you see in a new way is easier.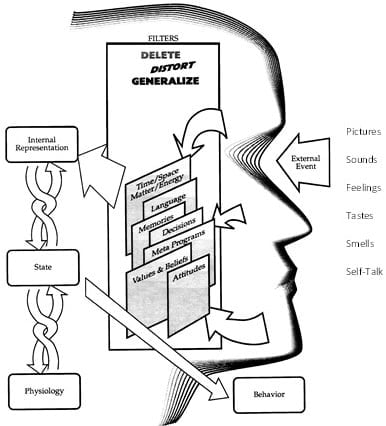 Sometimes hardcases or some guys can't even process the products or keeps making the same mistakes.
Most of my students in bootcamps usually have a very technical or logical job.
They love how everything is a science and it isn't about art.
They love how structured it is and how I can translate their logical side into emotions.
THEY KNOW 5 SKYPES ISN'T ENOUGH.
For some people they take Kaizen or 3 Months To Proficiency.
Others takes the bootcamp.
Some people like to make their products not clear, funnel students into 6 months of online mentorship bullshit.
I don't need to do that.
But for some people the bootcamp is perfect.
They don't have time to process the products and everything.
Most of my bootcamp students have to do Elite 30: From Hardcase to Hero now so their approach and social skills are on point.
Some people might think some of my coaching packages are expensive. But when you think about how it's getting so much student results so fast. You are actually saving money, not wasting it like with RSD.
I don't require people to worship me. Or spam approach non-stop without calibrations like RSD either.
This is a science and what you get, you get too many results you start to take it for granted.
-John Elite