He is a middle eastern student. So now I have a testimonial for one. I haven't edited his face or censored it, but I wanted to get a testimonial out
He had 10 lays under my training. He is even part of the inner circle lately.
He started using my product Elite 30 because it was more for a need. He had a need for improving his social skills.
It is pretty common these days because there are actually a lot of students who just can't function socially at all.
What can I say, he is a bald guy, he isn't short at all. He is like 5'11 so in a way height does help a lot.
He was a bit stubborn, like a lot of middle eastern students. Not all of them, but I don't enjoy training them. But he is okay.
I really had to call him out on it then everything in his life started to improve when he stopped making excuses. He did better financially and he even lost a lot of weight.
He is one of those students who want to look for end game results and find someone nice to settle down with and call it a life.
I WON'T ADD HIM TO THE 418TH LAID/PULL TESTIMONIAL UNTIL I FINISH CENSORING HIS FACE AND REUPLOAD IT. WHICH I WILL REMOVE THIS. I DON'T HAVE TIME.
I only uploaded it, when I saw credit stealer upload a middle eastern guy. Of course I remember thta student, who is narcissistic as hell. He told me he didn't get laid on the bootcamp please train him. He was pissed off that he was only taught how to go direct since he was decent looking. So I don't know why it is a success story.
But maybe he took a second bootcamp or something and got results. It could very well be just that. Of course, this isn't the first time the results were dubious. Then again until I see the full documentary, I will reserve judgment. But however, I am posting my bootcamp student lays here in their testimonials or screenshots in the bedroom.
Like I said, I don't care. I just hope he got results. I hope that guy wasn't that annoying fuck on my Youtube asking me stupid questions. The name seems similar, but at the same time the I.Q went lower. So might be someone else. Both wouldn't spend a single fucking dollar with me. If he did get results, whatever.
It might not even be the same guy but I do recognize the face though.
BUT MY STUDENT GOT 10 LAYS.
I'LL READ OUT ANOTHER STUDENT TESTIMONIAL IN THE FUTURE. IN FACT I'LL READ THEM ALL OUT THEN PUT THEM ALL TOGETHER INTO A GROUP OR SOMETHING. SO THERE ARE A LOT MORE VIDEOS.
OTHER MIDDLE EASTERN STUDENT, I GOT LAID 3 TIMES
Why not, some of the students like the other middle eastern guy who got 3 lays in 3MP program. He got laid in 1.3 weeks he pulled. Last part of the week he got laid with a Swedish blonde.
He had a mental breakdown since the girl didn't want to be his girlfriend but he ghosted me during training. All I ask of him, is not to finish 3MP, since he paid monthly. Which I won't allow again. But I just want you to make that fucking video testimonial which I fucking earned giving up 2 fucking months of my precious life.
You still owe me a testimonial dude.
I'LL JUST READ HIS TESTIMONIAL OR HIS WORDS OUT LOUD AND EXPLAIN THE STORY BEHIND IT.
WHERE HE LIVED, SOMEWHERE IN EUROPE IN THE LAND OF BLONDES. HE WAS UPSET HIS RACE DISQUALIFIED HIM FROM THE BOYFRIEND AND GIRLFRIENDZONE.
I think you still read my blog. You did sign up for the Asian Sensation course. I hope you enjoyed it. But at the same time, that's so spinless just running away like that.
He isn't like born in the middle east and feels he is not like others in his race. He was the only one who was able to adapt and not be stubborn, narcissistic and psychopathic.
I WANT TO SAY TO FUTURE MIDDLE EASTERN PEOPLE. LATINOS KILLS EACH OTHER, SO DOES MIDDLE EASTERN. THE MINDSET IS FUCKED, IF YOU ARE TO TRAIN UNDER ME, I DON'T WANT TO DEAL WITH DELUSIONS, SOCIOPATHIC SHIT. JUST BECAUSE I HAVE A TESTIMONIAL OUT THERE, DOESN'T MEAN YOU ARE INVITED WITH IMPUNITY. YOU WILL BE VETTED CAREFULLY.
If I were to make adaptations, I would make him more in the husband material frame. The way he dresses and his lifestyle now since my game changes every 3 months.
I THINK SOME PEOPLE WANTS ME TO TALK ABOUT THIS. IS BEING MIDDLE EASTERN A GOOD THING? HOW COME THEY ARE POSITIVE STEREOTYPES?
In European countries, they are like the conquering tribes. They get left unchecked, they start to rape women. It is common in Germany and Sweden. So the women submits to the conquering tribe. Like I said, this blog is not politically correct and brutally honest.
Since they are psychopathic as hell, they do all this bad stuff. They have a stereotype of being more alpha without any respect to women.
But in reality all the middle eastern daygamers are delusional cucks. Outside of my students. They can't think clearly and are among the most narcissistic.
Yes but Latinos still have a higher value. But being middle eastern in Europe has value.
But John, why do they have more value you might ask. It doesn't make sense.
Some are insecure pricks.
My student who is now instadating a lot and trying to pull today. He fucked up. But her fiance is middle eastern. Most are insecure pricks, completely psycho.
You look at this old 50 year old guy who is bald, 5'7 and wearing elevator shoes just to get a bit of height turning into a total PUA
He already got laid through an Instagram close. 6 lays one girlfriend, but here he is doing his own shit with my training.
Even with Aspergers with my training, he can still do it.
If he trains with my long enough, he will slay Germany. I told you, Germany isn't a hard country at all. Its a total lie if they say that or Eastern Europe.
His Kaizen is not over yet, but it will be over pretty soon. Its all a game of value.
WHY DOES THE RACE MATTERS SO MUCH AND NOT THE FACE?
What is the most important thing? If an old white guy have so much power in Germany. Then he doesn't have the looks. But dresses rich.
Then looks theory is bullshit. My 20/35 theory is always accurate. No one can ever break it, ever.
If you were wearing a mask. I don't mean a mask wearing sociopath.
But I mean imagine you had a mask on and that is how women see you. What do they see? They see indicators of race. They see brown skin, or white? or yellow.
There is a hierarchy to the entire thing.
Then you have the height. So if your race isn't high on the hierarchy, then you better have boosted your height. If you were a short Indian, Asian or black guy without muscles.
Women see muscles, women sees indicators of race. They see how wide the shoulder is.
So in reality, this is going to be upsetting, but most guys who are good looking, in almost all cases go for women who are slightly below their looks scale.
I FUCKING SAID, ALL GOOD LOOKING SQUARED JAWED GUYS ONLY GETS WOMEN BELOW THEM.
So does looks matter?
Its a complicated question.
Height matters, race matters, positive or negative stereotype matters which fashion can help.
FACE ONLY MATTERS WHEN YOU ARE EXCESSIVELY GOOD LOOKING, NOT IN THE MIDDLE. BUT ONLY IF YOU HAVE A LEVEL OF CALIBRATION IN YOUR SOCIAL SKILLS OR YOUR GAME. NO, IT DOESN'T MATTER AS MUCH AS HEIGHT, RACE, WIDE SHOULDERS AND WIDE V SHAPED BACK OR FASHION AND SOCIAL SKILLS
Its called the Shrek Effect. Once you are okay or average looking, still tall, still you look white, black Latino or middle eastern, Pakistani. Women are into you. You don't have to be good looking. My Pakistani mentor isn't traditionally good looking but he checks off the other boxes. Wide lats, protector status, looks dark-skinned, tall, confident.
I have a student right now that is tall and good looking, male model type.
IT HAS NOTHING TO DO WITH LOOKS IF MY 50-YEAR-OLD STUDENT CAN GET RESULTS. IT HAS TO DO WITH OVERALL VALUE. WOMEN CAN SENSE EVERYTHING. IF YOU WERE A TALL ASPIE GUY WHO IS SOCIALLY RETARDED, NO SOCIAL SKILLS, NONE OF YOUR LOOKS WILL MATTER SINCE YOU WILL TURN OFF WOMEN
Its funny how the shorter less advantage students, who don't have looks, play the game way harder. They are hungrier for results. They adapt more.
LOOKS ONLY MATTERS IN GETTING HOTTER WOMEN. EVERYONE GETS WOMEN ON THEIR LOOKS OR SMV SCALE. I HAVE BANGED WOMEN WAY ABOVE ME. THAT REQUIRES GAME. I'M NOT A TALL POSITIVE STEREOTYPE WITH MUSCLES.
IT IS JUST THE BODY HELPS YOU CLOSE FASTER. SO IMAGINE THE MASK CONCEPT FROM NOW ON. THEN YOU CAN SEE HOW MUCH YOU CAN CALIBRATE.
If you had a good job women find valuable or you are tall, or maybe you have a lifestyle. Whatever other value, whatever gets you 20/35.
Let us be real here, this middle eastern student is like 5'11 and not short. He is quite big, he lost weight. Yes, it all matters. Everything matters.
I can match testimonial for testimonials. I don't care. No matter how impressive other people think their students are, mine is always better. More effective, more efficient, more effortless.
To really hammer the point home, yes Asian men are lower value if you cover the face, look at the height, lack of muscles. So you only can calibrate the hair fashion, muscles, personality, confidence, tactics, removing romance, tonality etc.
They auto rejected themselves, not even white washed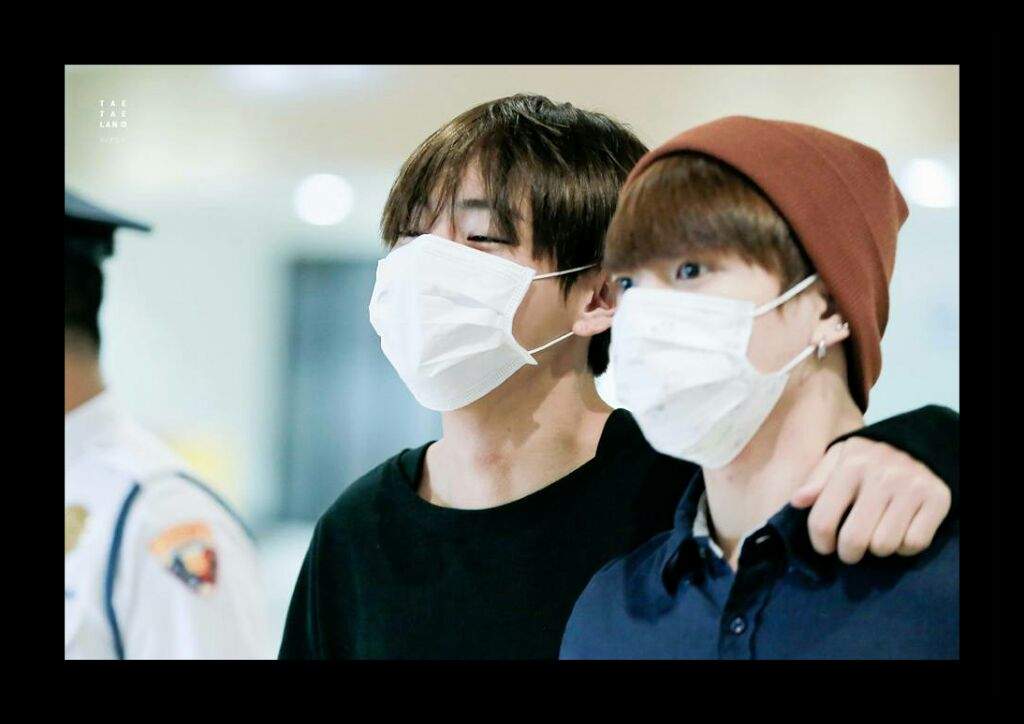 NOW YOU SEE IT, NOW YOU SEE HOW MUCH YOU CAN CALIBRATE. YES LOOKS MATTERS, BUT IN REALITY WHEN YOU SEE UGLY WHITE DATING COACHES SAYING ITS LOOKS, DOES LOOKS MATTER, LOOKS. BUT THEY ARE TALL, WHITE.
THEY DON'T RECOGNIZE IF THEY ALL WEAR A MASK THEY HAVE THE EXACT SAME ADVANTAGES. LOOKS ONLY MATTERS WHEN YOU HAVE CALIBRATION.
Looks only enable you to get hotter women.
-John Elite