IGNORE THEIR CHARMING PERSONALITIES
IGNORE THEIR CLAIM OF WHATEVER LAYCOUNTS WHICH IS EVIDENCE NOT PROOF AS IN YOU CAN'T PROVE IT IN COURT
IGNORE THEIR INFIELDS, YOU DON'T KNOW IF ITS RELIABLE FOR SOME DAYGAME COACHES, COUGH JUSTIN WAYNE…
IGNORE THEIR SELF PROCLAIMED STATS
IGNORE THEIR SO-CALLED FIELD REPORTS WHICH IS A WORK OF FICTION
OR IF THEY CLAIM THEY HAVE AN ACCENT SHE CAN'T PAIR WITH THE PHYSICAL APPEARANCE IF THEY LOOK LIKE A TALL BLACK HIGH SMV NEGRO IN DAYGAME WITH PROTECTOR STATUS OR PRESELECTION WITH WHITE WOMEN…
IF YOU ONLY LOOKED AT THEIR STUDENT RESULTS, WOULD YOU TRAIN WITH THEM?
WOULD YOU STILL TRAIN WITH THEM?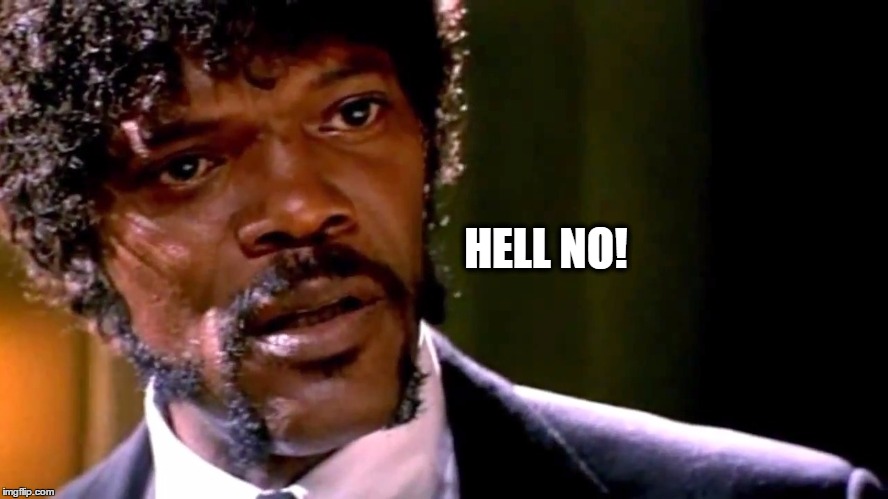 WHY DID YOU FALL FOR IT? IF YOU WOULDN'T TRAIN UNDER ANY OF THEM?
ONCE YOU GIVEN OTHER PEOPLE AUTHORITY, WITHOUT EVEN LOOKING AT THEIR STUDENT RESULTS YOU TURN INTO A SHEEP
AT THE POINT YOU HAVE GIVEN UP THE REMOTE CONTROL TO YOUR BRAIN
YOU GIVEN THEM AUTHORITY LIKE YOU DO WITH A DOCTOR OR POLICE OFFICER
DO YOU THINK ANYMORE? OR HAVE YOU GIVEN WHITE BLACK AND LATINO LOOKING DATING COACHES AUTHORITY WITHOUT THEM EARNING IT?
When I lose a lot of viewers on the site, I offend a lot of people. I had a lot then yesterday it wasn't as much.
It usually means when I speak the truth, it is something you didn't want to hear. Like romance is bullshit. You were brainwashed because you have given authority to those who don't have the laid/pull testimonials behind it.
You stopped thinking. It was your fault.
IF ITS THAT EASY TO MANIPULATE SHEEPS, WHAT CAN BE DONE ABOUT IT SO THIS VICIOUS CYCLE OF NO STUDENT RESULTS WON'T CONTINUE. ARE THERE ANY TOOLS YOU CAN LEARN TO STOP BEING A SHEEP?
This is basically all the shit I seen within the industry. most sociopaths are machevelli manipulators have this built into their mental filter. It spells it all out step by step. That's one option
THERE IS ONLY ONE DEFENSE I AM AWARE OF, THE SOCIOPATHIC BUG EYES
If they have cult like serial killer eyes, they are sociopathic. They haven't been able to hide it yet. But they all look like this.

The more deluded they are the less laid testimonials they have.


WHEN YOU SEE THOSE KINDS OF EYES, IT IS MOST LIKELY SOME KIND OF CULT. THIS IS REALLY YOUR ONLY DEFENSE, LOOKING AT THE EYES
EVEN WHEN YOU HAVE COURSES OF GURUS OUT THERE SELLING YOU HOW TO MAKE MORE MONEY COURSES, THEY HAVE EXACTLY THE SAME EYES TOO. BEWARE, THEY GAVE IT AWAY WITHOUT KNOWING IT. YOU WILL FALL INTO THEIR CULT BY CONSUMING THEIR BULLSHIT

WHAT IF YOU DON'T HAVE TIME TO READ THIS BOOK? HOW WILL YOU LEARN HOW  YOU ARE MANIPULATED?
Imagine every thing I tell you is how the game is. Imagine if was true.
IMAGINE EVERY TIME YOU GET OFFENDED IT IS PROBALLY TRUE. I DON'T CHANGE MY POSITION ON THINGS AND THEY ALWAYS LEAD TO STUDENT RESULTS.
YOU WOULDN'T BELIEVE HOW MANY FUCKING TIMES I HARD JOHN YOU ARE ALWAYS RIGHT ABOUT THE GAME. OR IF I ASKED SO FAR WHEN HAVE I BEEN WRONG? PEOPLE AT THE END ALWAYS SAY OH SHIT YOU WERE RIGHT
I'm not deluded. That's why I have testimonials. It is a game of value.
Imagine you were a delusional sociopath narcissist with asperger traits and no real foothold in reality.
Your reality isn't the real reality most people see.
Most people can get girlfriends automatically based on their social skills and social calibrations.
Most people see you guys as creepy PUAs.
EVERY HUNDRED TESTIMONIALS MORE AND MORE PEOPLE LISTENS
100, PEOPLE ACTS LIKE SHIT, HATERS EVERYWHERE, DISAGREES
200, PEOPLE ACTS LIKE SHIT, HATERS EVERYWHERE, DISAGREES
300, PEOPLE ACTS LIKE SHIT, HATERS EVERYWHERE, DISAGREES
400 PEOPLE SHUTS THE FUCK UP, STARTS TO AGREE, AFTER 400 MOTHER FUCKING LAID/PULL TESTIMONIALS. MORE BTW I JUST DON'T HAVE TIME TO EDIT AND CENSOR THE FACES
NOT ONCE HAVE YOU MADE THE CONNECTION THAT TESTIMONIALS = TRANSFERABLE GAME.
Sure if the coach gets results and you don't, guess what, SMV.
Look at their student results, incase they do are they positive stereotypes?
SUGARCOATING HALF TRUTHS ARE DANGEROUS
Lots of people tells you half truths.
One is being Indian is the worst. When they don't even look Indian themselves but a different race.
Or how white dating coaches tells you race only matters initially.
Umm it matters a lot. Try to look like a difference race, if you can't look white washed
Or you have to take action, looks don't matter. Great, after a few months of that shit. Imagine spam approaching is like buying ads.
Buying ads lets say drives paid traffic to somewhere, maybe your product. But the product is you.
That is like spam approaching. But if the value of the product is shit, you dress like shit, looks don't matter. You end up alienating women and creeping them out.
That's a half truth and your inner game will tank.
Or even Justin Wayne, saying oh yeah I can teach this to other students. Yet his student results are positive stereotypes and one super tall white guy. Other male model looking white guy, a big black guy and a good looking Asian guy. But only one.
4 testimonials. Ummmm… 4, lol.
That's better than white dating coaches with only one and rest are bootcamp reviews. But seriously?
bitch I got 414…
CHECK YOURSELF FOOL
that ain't shit aite, this negro is whack. Know what i'm saying?
You are wasting thousands on stupid leveling 6 months to mastery bullshit of negro game. Just funned in a bootcamp spending thousands when you can spend it on Zara and both my products and get laid. If you have problems just get some online coaching, if that isn't enough getting a bootcamp. Simple.   Lol. Morons.
IF THEIR PRODUCTS DOESN'T WORK, YOU CAN'T EVEN GET RESULTS, THEN AS A NEGATIVE STEREOTYPE, WHY DO YOU THINK YOU WILL GET RESULTS IN THEIR DAYGAME BOOTCAMPS IF YOU AREN'T A TALL WHITE BLACK OR LATINO? GET REAL
Even if you bought their products and feel empowered, guess what, you won't get laid. Lol, sucks to be you. TOLD YOU SO, THEIR GAME ISN'T TRANSFERABLE, NEGRO GAME
SOLUTION
THINK FOR YOURSELF, WITHOUT GIVING ANYONE AUTHORITY UNLESS THEY CAN GET STUDENT RESULTS. OR MAYBE GAME ISN'T ALL ABOUT GAME, BUT IT IS A GAME OF VALUE. SAYING ITS ALL GAME IS JUST A CASH GRAB OF BULLSHIT
If you followed the laid testimonials. I am willing to bet if you have half a brain, none of you mother fuckers will even train with RSD or any big name dating coaches.
SUCCESS LEAVES CLUES, BUT THEY AREN'T LEAVING CLUES TO THOSE CUNTS
That is why you go from one coach to another.
Look I know how you feel. Sometimes if I don't like someone no matter how good their message is, I even try to not listen. But I still put my ego aside and still learn from them.
I bought a book to write better sales letters and it was hard to watch that author since he has no facial expressions and his jokes aren't funny to me. I learned from it and got a good return on investment.
IF YOU LIKE ME I AM NOT DOING MY JOB.
IF YOU TRAIN UNDER ME, MOST WILL KNOW I WILL YELL AT YOU AND TELL YOU TO STOP BEING AN EMOTIONAL CUNT.
WHATEVER KEEPS YOU ON THE LINE AND GETS YOU LAID
I don't have time for emotional snowflakes. Sensitivity equals poverty.
A lot of you when I give instructions just follow the fucking steps.
You don't need to field test it, its already field tested.
If you put your half, you resist, it is like taking a dump in your own coffee. Your half contribution isn't helpful to yourself.
It is like here are the ingredients to bake a cake or get you results in daygame. Stop adding your own ingredients. No wonder your cake isn't rising.
STOP BEING A EMOTIONAL EGOTISTICAL CUNT
-John Elite