How Every Asian Daygamers Can Get Laid With White Girls (Without RSD, ABCs Of Attraction!)
RSD IS SCREWING OVER ASIAN MEN BUT THEY DON'T EVEN KNOW IT, HERE IS WHY
This audio talks about how the government, banks, printing money and everything keeps you in the middle or lower class and the rich get richer and the poor gets poorer. But you don't know why, you assume all these people are on your side, but you are bags of money to them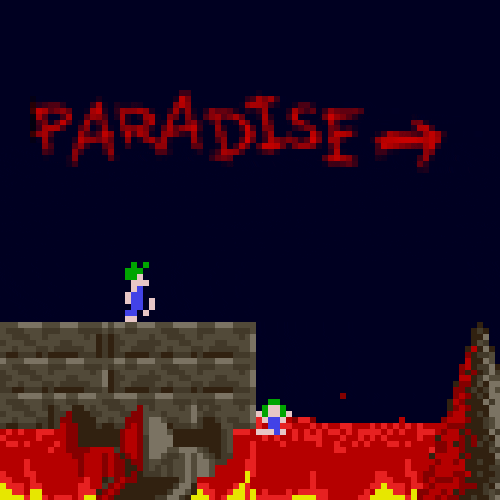 CLICK HERE TO SUBSCRIBE TO MY SECOND YOUTUBE CHANNEL
It all started with a student, who joined RSD and wanted to join my bootcamp. He couldn't get a refund from RSD. Got laid night game but still might have trouble with daygame since it requires social intelligence. He didn't see the value and he didn't know why
I understand more about marketing and when I see them screwing over people, it hurts me. I want to call them out especially when they are hurting Asian men. But they just think you are being negative. Asian men have no idea they are being screwed
Asian men are borderline sub-human in terms of value to white women if not tall, or strong, good looking, whitewashed. They suffer through endless rejections with them. But they don't even know why.
FAKE GURUS, THE SLIMY LIKEABLE FEELING SERIAL KILLER VIBE BUG EYED SOCIOPATH YOU CAN'T SEE IF YOU ARE A SHEEP AND YOU BLINDLY TRUST THEM
This guy talks in a very fake kind of voice wearing a mask. I mean reminds you of anyone? But will give you nothing of value and will screw you over. But you feel a scary vibe in his eyes and feel he is wearing a mask.
COVER THE SMILE, LOOK AT THE EYES, IGNORE THE MASK. ITS SCARY. THEY WILL SCREW YOU OVER NO MATTER HOW LIKEABLE OR HOW THEY TALK. BEWARE
It takes social intelligence to these things for a microsecond but you can feel it. You can see it in their eyes, as if they are going to beat you violently in real life like a psycho. Its all about the money…
You are living your life through other dating coaches worshipping them. It is like cheering for a sports team. Those without a strong identity, with high ego and low self-esteem, will live though other dating coaches.
Other Asians here lived their lives through him, even if he is taller, strong and better looking than you guys. As you guys had no results.
People are stupid because these types of marketers try to tell you muscles and height doesn't matter. It's all game… Its all game and you bought into that bullshit.
CLICK HERE TO SUBSCRIBE TO MY SECOND YOUTUBE CHANNEL
I'm not likable. AS DAN PENA SAID, IF YOU LIKE ME BY THE END OF THIS SPEECH, I HAVE DONE SOMETHING WRONG
I'm not a likable person, but a relatable person. But I'm not here to be liked. I'm here to speak the truth and the gospel of game-like Jesus. Fuck your sensibilities, I don't censor things I say. Neither did Jesus. I don't give a flying fuck what you like
On the new Youtube Channel, I would, however, speak to you a lot nicer than before. I'm not going to speak to you, or change my personality to supplicate like these other bugged eyed mask-wearing so-called gurus.
I'M GOING TO SPEAK TO YOU GUYS LIKE I WILL SPEAK TO MYSELF MANY YEARS AGO WHEN I STARTED GAME.
I didn't understand anything in the game and I was a sheep like you field testing one system after another until I cracked the code.
In terms of sales skills, vs product value, which is me. I learned how to sell myself, or convert in daygame as if I was selling a shitty product that was a totally tough sell. But having the skills maxed out to be able to do it. That's why my game is so transferable
I'M GOING TO SPEAK TO YOU LIKE HOW DAN LOK SPEAKS TO YOU. I WILL SWEAR, I WILL BE DIRECT, BUT I WILL CALL YOU OUT AS IF I WAS TALKING TO MY OLD SELF 18 YEARS AGO WHEN I STARTED DAYGAME IN UNIVERSITY
I have been in the game longer than some of my current students have been alive, lol
If I talk to my old self, then I can be nicer. Whether or not Asian men gravitate towards that advice, we will see.
The idea is giving back, the advice will be different. I will either be kind to my old self or kick my own ass when I am speaking. Warning myself of the dangers.
Obviously, I am not going to do this on my main Youtube channel. I get students from every other race there who isn't subhuman.
You don't like to be called subhuman but in terms of social skills, social calibrations, a lack of emotions and purely autistic RSD flash game, I would say you fit that definition.
THAT ASIAN STUDENT WHO BOUGHT THE BUNDLE, WHO JOINED RSD FIRST. GOT LAID NIGHT GAME NOT DAYGAME, INQUIRED ABOUT MY PRICE THEN IGNORED ME NOT RESPONDING BACK
I tried to call him, but it went to some other older guy's landline. I told him to text me, but he hesitates because he didn't see the value. But he will pay RSD 5k no problems asked. He doesn't even know he is being screwed. 
I know its not my fault, but I felt I really let him down. I couldn't get through to him and the message from my main Youtube. I could solve all his daygame problems once and for all. But instead he needed a more likable public speaking trained sleezy salesman like RSD.
I know I shouldn't blame myself, but Asian men like the first video, has no idea how they are being screwed.
Even if he tried to dress better, he has no idea what to pick for white women. He has no clue, did it through his filter. He is so screwed. He's going to get auto rejected non stop. Maybe he will bang an Asian woman.
He thought he could cheap his way out of it.
Lots of Asian guys in Vancouver in the past went to Jan and got no results. They blamed themselves for a professional speaking salesman.
THIS IS A LIE, LOOKS, MONEY, GAME MATTERS, IT IS JUST STATUS OR NATURAL STATUS THAT DOESN'T. IF WE ARE TALKING DAYGAME. NIGHT GAME COULD BE DIFFERENT, I DON'T TEACH THAT. BUT DAYGAME, THIS SALES LETTER WOULD BE CONSIDERED BULLSHIT
YOU CAN SEE SO MANY FALSE CLAIMS ON THEIR SALES LETTER AND SO MANY LIES. PAIN POINTS AND I CALL THEM ABCS OF EMBELLISHMENT.
I'm also going to take the fight to this company besides RSD.
This isn't helping Asian men, always night game, night game, night game, night game, night game.
ABCS of narcissism used to have a goal, helping Asian men like I do. A mission, but they had an idea if they are nice enough, get people into their funnel. Then they can affect change from within and slowly introduce concepts. 
But the problem with that thinking is once narcissistic people sniffs the money, they will sell out. Just as they did hiring a tall good looking instructor when they couldn't do daygame themselves. 
The company never thinks at their higher self, only lower self. Money. 
CLICK HERE TO SUBSCRIBE TO MY SECOND YOUTUBE CHANNEL
I have to do something. You think I want to start another channel? Nope, that is a lot of work. But I will take the fight to all these companies.
I will fight to change the world so Asians will have equal opportunity, not just night game, where they can hide their lack of emotions and social skills, social calibrations.
IF YOU WANT TO CHANGE THE WORLD, YOU SHOULD DO IT DAYGAME. NOT NIGHT GAME.
One solution is to fix your social skills, Elite 30: From Hardcase To Hero and all my products were secretly designed to help Asian men. Not white people, although every other race trained under me because they want results.
Asians still have disdain for me and they don't know why. Just like fake money that video above. How every Asian is getting screwed.
As they say the rich get richer (sweet-talking marketer mercenary dating coaches), the poor gets poorer (Gullible dumb sub-human Asian men falling for ABCS of Autism and RSD)
CLICK HERE TO SUBSCRIBE TO MY SECOND YOUTUBE CHANNEL
TO THINK ONE POTENTIAL STUDENT WHO DIDN'T KNOW HE WAS BEING SCREWED OVER. HE JUST DIDN'T GET IT AND DIDN'T THINK I WAS ENOUGH VALUE OR BROUGHT ENOUGH COMFORT FOR HIM TO TRAIN WITH ME. THAT STARTED THE YOUTUBE CHANNEL.
TOO BAD HE WILL NEVER FIGURE IT OUT FOR DAYGAME AND BECOME ANOTHER RSD VICTIM.
The other tall handsome Asian daygame coach was trained by RSD Tyler and Julien. He was just SMVing it. Then his students all died like lemmings. One by one, have I seen Asian men quit daygame in Vancouver. Some in 3 weeks then went back to nightgame.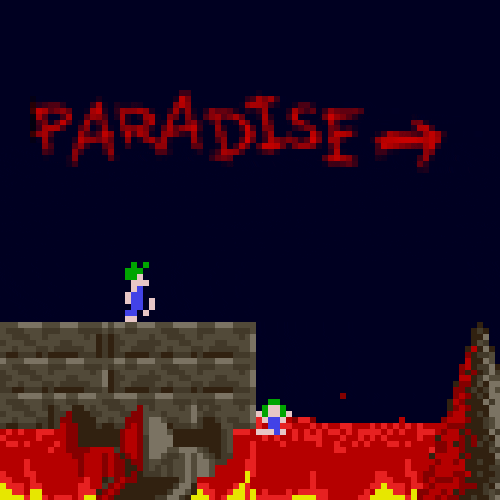 Don't you see why ABCS of Attraction or Queefing Casanova focused on night game? Don't you see it was because Asians needed a loop hole because daygame requires too much social skills if you don't train with me?
IF COMFORT GOT THE JOB DONE, I WOULDN'T NEED TO BE HERE. BUT IT DOESN'T GET THE JOB DONE. I'M NOT HERE TO SOUND LIKE YOUR ASIAN TIGER PARENTS. BUT I AM DOING THIS FROM A LOVING PLACE, NOT FROM A NARCISSISTIC CONTROLLING EVIL PLACE LIKE YOUR PARENTS
Most likely I still didn't get through to you. Unless you dress better, know how to, my message won't resonate with your comorbidity. Or multiple mental illnesses. I know it, sociopath, extreme narcissism, aspergers, depression and ADD like most Asian guys.
You guys know, I know you can't connect with women right and have no empathy for an Asian PUA, did you think you can fool me? Or I can't see through it?
You need training that adapts to it. You can't feel, stop depending on night game only
Elite 30: From Hardcase To Hero. Actually every single Asian is a hardcase in reality. No joke, they all need to get Elite 30: From Hardcase to Hero. Its not even selling them the product, but almost a requirement. 
LESS THAN A WEEK LEFT TO GET $10 OFF. I DON'T DO SALES USUALLY THIS IS THE FIRST ONE OF THE ENTIRE YEAR. I FIGURED IT WAS RAINING, WHY NOT
buy ELITE 30: SOCIAL SKILLS FOR GAME today (free 2 more modules coming as bonuses) – 
For the free course for Asian men here. Incase they are too much of a hardcase or sheep. Get my free course. Its about 40% edited. My video editor, new guy never done this before, only did one pass at cutting it. He is still learning and doing his second pass. Lots of people signed up. 
https://johndole7431.wixsite.com/mysite-6
That's why I am going to make this Youtube channel and I made this free course. To show Asian men I do care, I am trying to not only help them. But save them and they don't even know why they are being screwed…
I am literally going to spend time out of my schedule to help you even if I don't have to. 
I could of just focused on every other race. 
Why do you Asian snowflakes thinks every other race trains under me? Then gets results? 
because they aren't subhuman and see the value. You just love taking it up the ass by other dating coaches because you have low self esteem and extremely high ego. Narcissistic personality disorder to the max. 
I also figured, I really do have to separate the channels. That one channel is too hardcore and brutally honest for them. Hopefully, the second one is a gateway towards that. I'll how to teach them how to dress there too to raise their self esteem. 
-John Elite