WATCH THIS VIDEO, WOMEN ARE PRACTICALLY CREAMING THEIR PANTIES WHEN HE APPROACHES, THAT IS PRESELECTION
They feel they won the lottery when he asked for their number. Even if he is Asian. Or what the ethnicity is, that is preselection. The women literally have a mental orgasm the first few seconds
You can even see it in the women's body language how they are creaming their panties hard like a deer in the headlights.
Unless people read my blog I don't have fucking time to write to people who don't give a shit. I will write when I feel like it. Same with Youtube. I don't want to become a slave to the blog or Youtube. That isn't fun. My time is valuable.
To really understand, you must cause a dopamine reaction in her mind by your passive value
Even Instagram likes gives women a jolt of dopamine release in their brain a feel-good chemical.
Passive value is anything that gets her mind to give her a jolt of reward chemicals. Women notice this in half a second of looking at you even before you opened your mouth
Notice as a guy, no matter what, guys will keep complimenting the women in the comments section and even women are more pleasant to them?
Notice how she is stupid and no one gives a shit what she thinks, but since she is pretty, people just get a pleasant feeling about her? Even comment on how that is so funny or adorable
If an average woman said the same shit, she will be judged, or told to stfu
But that is a dopamine release you have experienced
Women gets this same dopamine release for preselected men, but not all men are preselected
In the brain, dopamine functions as a neurotransmitter—a chemical released by neurons (nerve cells) to send signals to other nerve cells. The brain includes several distinct dopamine pathways, one of which plays a major role in the motivational component of reward-motivated behavior.

It has nothing to do with the face btw, although it helps just by their passive value
Not preselected by other women, even if he is good looking. He is hated by some women too or a lot of them
Neither is he, even if he has muscles and is white. Personality too serious
I don't think he is that attractive, but women does. But you do get a dopamine release somehow as if he was. He is preselected by other women
Women find this guy attractive. They have a dopamine release
While I'm decent lookng I don't trigger a dopamine release in women. Nothing is triggered in her mind. Only my fashion triggers her slightly. I can change the outfit and then the same dopamine release from my fashion combination is gone
Even with an ugly face, muscles and race can still trigger a dopamine release in her brain.
EVEN AN UGLY TALL WHITE GUY HAVING PROTECTOR STATUS CAN TRIGGER A DOMPANINE RELEASE IN HER BRAIN IF HE HAS BULK AND IS EXCESSIVELY TALL
It has nothing to do with looks, so all the looks theories are bullshit. For my students, height, race makes a bigger difference.
WHAT HAPPENS WITH PRESELECTED MEN, WOMEN FINDS ATTRACTIVE WITH A DOMPANINE RELEASE? When women are into them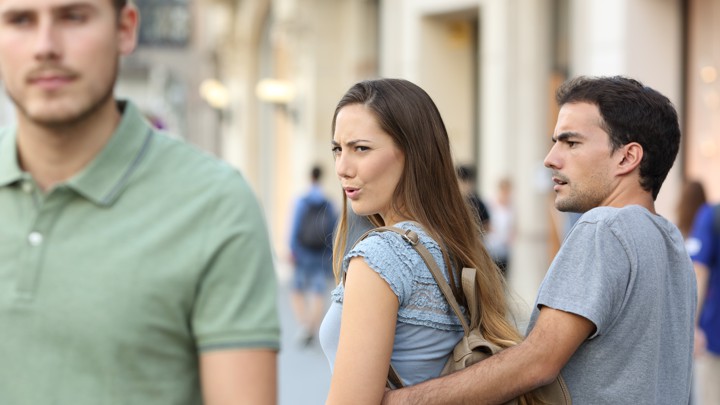 I have noticed, although my Pakistani mentor he is not attractive. But taller and has wide shoulders and lats. Women are into him. His golden ratio is higher.
Women literally throw themselves on him. He almost has to bat them away, metaphorically speaking
They will chase him down through text and even call him practically begging
These kinds of guys will say it is their game. They say they put in the work, but the women are super compliant.
They see the world as a fantasy world. Even some preselected white guys experience this
Lets not talk about my mentor but other preselected guys. They really do live in a fantasy world and will tell you, you just need to be more confident
They will tell you about their make-belief game tactics that only works for them, but will level down everyone else.
They will just tell you don't go practice or rehearse daygame, just go out there and practice. Basically they just SMV it. In their mental filter, they have more compliance.
Sometimes they are accidentally preselected. They might be one race but looks like another that is higher on the scale.
They don't get what the underdogs are talking about and their techniques works for almost nobody negative stereotype because it levels down.
Its like they have such a deep hook in the women no matter what they do, whether same day lay or number close, she will do anything to be part of his life. She will do anything to keep on the line
MOST OF IT, IT FEELS LIKE A DOWNHILL BATTLE WHERE YOU HAVE THE TACTICAL ADVANTAGE
WHAT DO NEGATIVE STEREOTYPES EXPERIENCE WHO ARE NOT PRESELECTED? WOMEN ARE JUST NOT INTO THEM?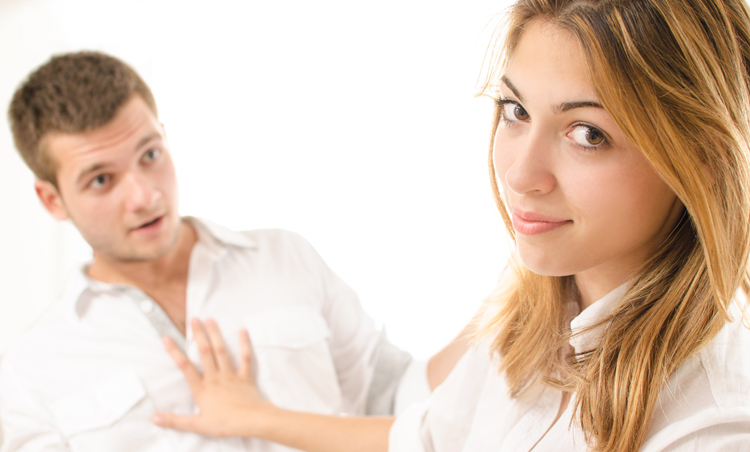 A lot of dating coaches are sociopaths and have no idea what this feels like when they are preselected to some degree. But what I am going to type, a lot of people will identify with this pain. The positive stereotype deluded guys have no fucking clue. But a lot of you the underdogs, my students who aren't sheeps will know exactly what I am talking about…
You guys will never understand why, but women are just automatically turned off in the first few seconds for no reason. Even if you are decent looking
They will face resistance and it feels like an uphill battle.
It feels like the other preselected guys are a better product. You feel like you are trying to sell a lesser product and it is a hard sell and that hard sell is you
You feel like she isn't as compliant, there is no auto compliance due to your SMV because there is no dopamine release whatsoever in her brain.
She will just flake on you when you try to text her, but she seems to give you fake IOI's or indicators of interest. Like a potential client who doesn't want to buy what you sell, then flake on you later
No positive stereotype will understand this, but it seems like your preselected friend women are throwing themselves on him and he gets even more women for his preselection. He gives advice when you lack that auto compliance. Auto compliance means height, muscles, vibe, personality, looks, race, all these advantages. You see these guys deny their privileges and say it is their game. You know that is not the case
Even if it is your race, you are decent looking but not decent enough to trigger a dopamine release. You have to numbers game it hoping your height will eventually get you a lay being her type
HOT WOMEN ARE ACTUALLY BANGING ONE PRESELECTED GUY AFTER ANOTHER, HOPING TO GET A CHANCE TO BE HIS GIRLFRIEND, BUT HE OFTEN JUST SAYS HE IS BUSY AND THEY GET BURNT. WHILE THEY ARE BURNING NON PRESELECTED MEN FLAKING ON THEM
I've seen this with my own eyes. I mean my Pakistani mentor gets 9/10 and 10/10 too, all look like Instagram models. Naturals with a good lifestyle, perfect social skills can do this.
For them, they really have to bat women off them and try to flake on the women. I know that sounds insane, but that is how preselected guys are.
I believe in the future, 20% of men, will bang 80% of the women.
Instagram likes, tinder has given women so much power and validation, they are riding the cock carousel until they are 30 and then they will beg for some rich good life style high value guy to be her beta provider. But then the players that I know will just bang them, cum on their face and move on.
You will never know this until you have been around high value people and seen this. These players are like that. So women does get their karma.
Women are irrational and have automatic responses, just like the book Influence. Women aren't even rational thinkers. They are just mindless biomechanical cyborgs in reality that is a slave to attraction switches and value. They are value whores.
SOLUTION, JOIN THE INNER CIRCLE AND ADAPT. IMPROVE YOUR VALUE AND LIFESTYLE TOO ALONG WITH A NEW SETUP STYLE OF DAYGAME WITH LIFESTYLE AND PRESELECTION. I CAN'T GO IN MORE DETAILS
Most of the inner circle concepts are top secret and my students are getting laid all the time from it
While it is cheaper now, mind you, I will raise the price past $1000 USD in the future. It is my digital brain and the closest thing to a brain transplant. There is already more material than the Elite Playbook in that course.
I vet people carefully. I vet so much, even more than the United States does to Musllism.
Take your power back from women, know how to play the real game high value naturals knows how to play, stop being a creepy PUA
The real perpetrators are the high SMV positive stereotype mercenary dating coaches who are only after your money and giving you nothing in return. They don't even understand what an underdog, enlightened negative stereotype daygamer is. They can just pretend they do.
No matter what system they use, it will work for them. But no matter I teach, it works for everyone. 
IN THE FUTURE 20% OF MEN WILL GET 80% OF THE WOMEN AND EVERYONE WILL COMPLAIN. IT WILL GET WORST. THIS IS JUST THE BEGINNING. THE HIGH SMV PRESELECTED GUYS WILL TAKE ALL THE WOMEN WHILE THE REST WILL STRUGGLE.
SO THE SECRET IS TO FIT INTO THAT 20% AND I HAVE BEEN TRAINED BY THE INNER CIRCLE, THE REAL ONE HOW TO DO JUST THAT.
It might even include raising your SMV and fixing your lifestyle.
You should do everything in your power to create that dopamine release. After all it is the women who votes in this darwinism game who is preselected or who isn't. Shouldn't you adapt to join the 20%?
-John Elite
P.S I don't believe in the blackpill shit. Looks theory, Most of my students aren't good looking. I see it more as widening the shoulders, improving social skills, boosting the height past 5'9, lifestyle, objections dealing, sexualizing it and maneuvering. Everything else is just bullshit. Your beliefs are limiting and you fucks are autistic. It's not the face. Not for my student results. Idiots. 
This is called the truth pill or science pill. Everything is broken down to a science. My students reflect it. 
IF BLACK PILL WAS SO TRUE, HOW COME IN YOUR INFINITE ASPERGERS WISDOM, YOU CAN'T EVEN GET ONE SINGLE PERSON LAID WITH YOUR LIMITING BELIEF THEORIES IN YOUR OWN GROUP? ALSO WITH ASPERGERS, WHAT MAKES YOU THINK YOU CAN TALK ABOUT FEMALE PSYCHOLOGY? YOU DON'T EVEN UNDERSTAND SOCIAL SKILLS
BLAME YOURSELVES FOR ONCE, SINCE YOU KEEP MAKING EXCUSES, GO WORK ON YOURSELF. BLAME YOUR AUTISM.
You don't even understand this chart… you are minimal for every category here, especially the vibe which repels women