SHEEPS ARE DUMB PUAS WITHOUT A SINGLE CRITICAL THOUGHT IN THEIR OWN BRAIN. ENLIGHTEN PUAS QUESTIONS THE INDUSTRY. WHICH ONE ARE YOU?
Are you so sure?
Also, are you guys retarded, do you not know where to find the blog?
Something only the enlighten underdogs will understand
"To the disgruntled ones getting burnt by every other positive stereotype dating coach.

Here's to the negative stereotypes minorities. The short underdogs. The enlightened.

Here's to the ones who see the world differently.

They're the ones who like my inventions and innovations that get students getting laid.

They're the ones who push the human race forward for negative stereotype game.

While some may see us as the crazy outsider ones, I see enlightened soldiers (metaphorically).

Because the people who are enlightened enough to believe that race, height, muscles matters and you have to adapt with compensation theory.

They can change the world with me and my mission to help 1.5 billion Asian men raise their SMV and 500k minorities are the ones who actually do.

JOHN ELITE, THE RELUCTANT HERO WHO NEVER THOUGHT HE WILL BE A DATING COACH.

18 YEARS IN THE GAME. BUT TURNS TO BE THE BEST DAYGAME COACH IN THE WORLD

"Think outside the RSD, Mystery Method, Simple Pickup, Wayne, London Daygame box."
What does that mean? It really depends on your NLP mental filter of how you see the world
For PUAS they understand everything above for that statement
They will understand most of the dating coaches are screwing you over.
They will realize race does matter and what people are telling them is incongruent.
They realize, the industry is full of mercenary hungry wolf dating coaches and they are considered sheeps to them an John Elite is a sheepdog that protects them.
But if nothing about the above statement makes sense, you draw a blank in your mind. Your mental filter is one of a sociopath, dismissing, opinions as facts since they aren't bright and has no empathy… perhaps you are either a high SMV guy or a total sheep.
WHAT ARE THE QUALITIES OF A PUA SHEEP?
If you love to worship other dating coaches infields or self proclaimed stats, rather than getting the results of your own, you are not my student
If you like to feel comforted and talked to in a comforting tonality because you have low self-esteem and high ego. You are not my student
When you are delusional and

you always believe you are right, despite evidence or your lack of daygame results as a hardcase

. You are not my student.
When you dress like shit and think fashion doesn't matter
When you think race doesn't matter, SMV or sexual market doesn't exist, its all game or confidence
When you think going direct is the best method for short skinny minorities.
When you think it is just a numbers game and not

a game of conversions

When you think RSD is not a bunch of unethical marketers and actually helpful when in reality you don't get results and are taught ineffective daygame. When in reality they want you to consume 10 hours of content to spend 1k with them
When you have like more than a dozen daygame system under your belt because you are a sheep who is easily marketed to
When you are unteachable, resistant and opinionated even if you have no results of your own to counter my arguments
WHAT CAUSES SHEEPLE RSD VICTIM CULT WORSHIPPING BEHAVIOR?
As I read more into this book, I have noticed a lot of people have sheep like behavior but more about the PUA community than actual normal people.
They claim that people have automatic behavior because it is too stressful to think. It is why people stereotype each other, whether it is positive or negative, people just filter it that way, especially women
That is why I think fashion is so important, you can dress or look like a positive or negative stereotype minority. Women do judge based on your stereotype.
But dumb sheep PUAs has a belief, if a coach with higher SMV gets good results they get results too.
They believe once a person post infields, they can stop thinking and accept all the spin.
They even overwrite their own mind for Todd Valentine pulling, when you never see her even go to the pull location even once on his Youtube. The video ends there, they just assume. So Todd V already got most of you this automatic filter.
Other times they assume if a tall white, black looking (like credit stealer Wayne) or tall Latino looking gets results. Then they will get results too. But you don't see this reflected in the overall testimonials vs John Elite in the past or John Wayne.
Even if they got 10 laid testimonials in the summer. Even John Elites last student, that black guy in the army got 20 lays or more in an army base. Or John Elite gets more than that in less than 2 weeks in the summer even with less students than before working for that company.
People even make stupid assumptions that RSD is right and they are on their side. They don't even understand marketing. The first rule in that book, Reciprocity means if RSD gives you free golden nuggets of fake advice. People wants to give back feeling obligated by going to their free seminars and accending into their bootcamps. But they don't get daygame results.
RSD is a cult, that is something my enlighten students understands. Sure they can get some night game student results, but daygame is something even they struggle with themselves.
Most has girlfriends at home and when they go cold approach they get number close videos and couldn't even pull during that week of travel.
I know, I have a source that used to work within RSD planning their travels. That daygame with all of them saying John you are so right RSD are a cult. He told me how he got no results whatsoever after working for RSD for 6 years. When they introduced self-development, people literally turned into zombies.
I want to make an extra point. Reciprocity. If someone gives you something for free, just take it as the book said if you knew they will screw you over or believe they will sell to you. You have that right. Even worse when a sociopath tries to use that rule on you like a demon that believes they have free reign to screw you over because you took their gifts. 
Watch out for free strategy sessions. Or adding your email to an email list if they promise you bedroom escalation infields but you never received it. Just to be marketed to from an evil mercenary marketer from Mexico. 
WHEN I HAVE AN EMAIL LIST, I ACTUALLY INTEND TO GIVE YOU ASIAN GUYS A FREE COURSE. I'M EDITING IT RIGHT NOW AND HIRING SOMEONE ELSE TO EDIT IT. I DON'T HAVE TIME. BUT ITS ACTUALLY FILMED
I made this course to maybe learn email marketing one day. Also I want to take away Asian mens excuses and enlighten those guys who are mostly sheeps. They get screwed over by everyone.
MOST OF THE SHEEPS ARE SOCIOPATHS, LOTS OF PUAS ARE TOO
Look at the last one, delusional as hell
MOST OF MY STUDENTS AREN'T DELUSIONAL. EVEN IF THEY HAVE SOCIOPATHIC TRAITS FROM THEIR FAMILY, THEY HAVE NO EXPRESSES THE GENE YET. THEY STILL ARE CLEAR HEADED.
But a lot of the sheep are sociopathic and delusional as hell.
They have literally zero self-esteem. Their left brain keeps chattering bullshit non-stop in a delusional loop.
They also have no idea how the game works and will disagree with me for the sake of disagreeing with me. Even though I scientifically got every race laid, every age every continent, every height. I have 406 laid and pull testimonials. 18 years of game experience field testing everything.
They just talk about how the game is for their own circumstances and are delusional.
Since they dress like shit, they have low self-esteem, so their ego is higher.
The higher the self esteem the lower the ego.
They love it when a dating coach speaks to them with comfort, like RSD, JT Tran or Credit Stealer Wayne.
Since they will get triggered by me, they are a bunch of snowflakes.
What causes snowflake behavior is the first 7 years of your life. If your mom or dad is a controlling narcissistic sociopath, you will always freeze up. Fight, flight or freeze, you froze, so this becomes a conditioned response.
When I swear, they get triggered so RSD and other mercenary marketers will try to speak in such a comforting way, marketing to you, they extract money out of your pockets.
If you want to get rich, just comfort them. These wolves as dating coaches in sheeps clothing will do just that. Get them into the funnel as they say and tell them the truth afterwards.
But too bad they don't understand after they are in the funnel. These types of sheeps usually don't get laid due to their messed up delusional mindsets
If they do with taking action with RSD, they are SMVing it with a mass approach numbers game. Usually the guys who are tall gets laid and the shorter negative stereotype minorities gets no results in daygame
FOR MY STUDENTS THEY SEE THE WORLD DIFFERENTLY
They literally feel everything I say is 100% accurate and brutally honest
Everything makes perfect sense to them
Their subconscious brain knows I am correct and usually right. A total contrast to the other marketers
They know I am here to help the underdogs. They know my game is more transferable.
They really don't understand why RSD said looks don't matter, race doesn't matter, or height doesn't matter. Its all about game and confidence. They know better and they get results.
They know it is a game of value. So they adapt their fashion.
They know there are other preselected dating coaches who don't have much game. They have some kind of height, race advantage and are playing on an easier mode. Despite how they spin it.
The sheeps call it limiting beliefs. Even if they got limited results. Idealistic thinking is different than proof/student results based thinking.
They don't even believe in romantic bullshit or direct game. They know it won't work for them. It is completely not even utilized. Vs maneuvering, social skills, objections dealing, sexualizing it, pulling and getting laid without alcohol.
THOSE ARE MY STUDENTS. IF THAT SOUNDS LIKE YOU, I WOULD LIKE TO TRAIN YOU.
IF YOU HAVE SHEEP QUALITIES, GO BLOW YOUR BRAINS OUT (METAPHORICALLY SPEAKING. I CAN'T LEGALLY TELL YOU TO DO THAT)
FOR THE ENLIGHTENED UNDERDOGS
They literally feel I am trying to wake them up. They feel something is wrong with the PUA world
Yet somehow when I train them, they don't resist, they get laid
They don't understand why it works, they just follow orders and speeds up the process.
If you are a sheep, go to credit stealer Wayne and give him business. You most likely won't get results if you aren't a positive stereotype minority.
I mean I got 99% of both Asians and Indians laid when I was part of that company. I mean do you still think it is the same day game system? If it was, he would of got 100 laid testimonials by now. Not a dozen or so which I can get in 2 weeks.
This really goes against all theories and supports mine. Women see him as a tall strong black guy. No matter what spin you say. They literally don't know the ethnicity. You do but when you first saw him, no clue right? Me either.
Can you guess from which country I was born? No women have any idea unless she is part Indian or been to India before. In most cases, it is no clue.
I'm from the place where Yoga is born…
NO CLUE
Kamasutra?
Indian
YES
NO YOU DUMB SHEEPS
Definition of spin doctor
: a person (such as a political aide) responsible for ensuring that others interpret an event from a particular point of view
Lol, god damn sheeps. Come on now. Do you see how you bought into every spin? That is a sheep. Everything is a spin, I was never in Berlin except 2 days. Everything is a spin OR SPIN DOCTORING. 50 layers of spin. Berlin is much easier and maybe one of the easiest places in Europe.
You sheeps will believe anything. You even know the half of it.
With your automatic behaviors, you no longer have the ability to think. I don't blame you. You never had the right information.
Its called attribution theory. We always automatical draw conclusions after ever event. Like a file folder, we tuck that away categorizing everything in our mental filter.
But out of sight, out of mind. Just as I was, censored for my testimonials by credit stealer Wayne
It all makes sense, 2 traits.
Retire rich like RSD Max, turn audience into sheeps, wear a mask of sanity, manipulate, spin, gaslight everyone around you
Retire famous, envy others who has something you don't, sabotage them
I feel sorry for their audience. I never taught the same students, those other guys were way too dumb. Just bags of money to him.
RSD Max is a big role model to him. I was originally hired to be RSD Max as the Asian version. To attract Asian students.
Little did they know, they hired RSD Todd. While I think Todds game is full of shit and not scientific, you get my point. It is just philosophy and technical sounding, but hardly scientific.
They didn't know they hired the worlds best dating coach by mistake. The first day they saw my testimonials, they saw bags of money. I had to fight to get my name on it. It was disgusting, but the sheeps will never know.
IMAGINE IF RSD TYLER TOOK CREDIT FOR EVERYTHING RSD TODD? THAT WOULD BE CRAZY RIGHT? BUT NOT SO CRAZY SINCE THAT HAPPENED METAPHORICALLY SPEAKING.
I don't teach the same daygame system. I honestly can't believe the shit that is taught, romance? I know that won't work for everyone if she doesn't see you as a boyfriend. Even romantic sexual. It still is tainted with romance and that is enough to auto-reject negative stereotypes.
They don't even have a single critical thought in their mind. Think for yourselves for once sheeps.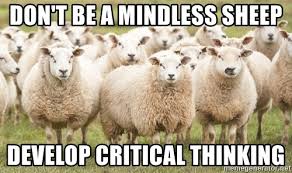 Hope you learned something. To the dumb sheeps, the general population isn't like you. If I taught them daygame they get results faster. They won't take value non-stop and dress like shit, be socially retarded. Or believe in RSD concepts. 
p.s I wasn't going to write another article for a few days. It doesn't seem people appreciate it at all. So fuck you if you take it for granted. I wrote this one because it is stuck in my mind and I need to get these ideas out there. Like a movie director that needs to make a movie. They feel the need to. 
FOR THE ENLIGHTENED ONES, THE UNDERDOGS WHO FEEL IT IS DAVID VS GOLIATH FOR DAYGAME AND THE OTHER DATING COACHES. I UNDERSTAND YOU, I GET YOU. EVEN IF YOU FEEL NO ONE ELSE IN THE WORLD DOES AND THE WHOLE DAYGAME WORLD IS CRAZY
Most sociopaths have no idea of this metaphor. You do. They are tumors and not bright. They see a picture and nothing lights up in their brain. Metaphors are something they don't understand. Their brain is wired differently but you guys get it. This is a David Vs Goliath biblical reference for the underdog
-John Elite