Ways Any Minority Daygamers Can Get Laid In Quickly Without Romance, Direct Game… even if You Are A Negative Stereotype!
WATCH IT ALREADY
FINALLY, 400+ LAID AND PULL TESTIMONIALS
Its like 50 Laid and pull testimonials since the summer till now. Lol, not bad. Mostly lays.
Like I said I have another dozen student video testimonials I haven't even begin to post yet.
MY STUDENTS DOESN'T USE ANY ROMANCE LIKE JUSTIN WAYNE
I used to teach that style in 2015. I field-tested every daygame system in the world. One after another because I need to figure it all out.
It was leveling, or auto rejecting my students.
The way I see it the more romance it was like strangling yourself with both hands. The less romance and more sexual was like strangling with one hand and more sexual it lets go.
Or strangling the laid testimonials to tall looking black, white and Latino guys.
ITS NOT ATTACKING JUSTIN WAYNE'S IDEAS OR ROMANCE, IT JUST DOESN'T WORK FOR MY STUDENTS AT ALL.
UNLESS IT WAS A TALL WHITE GUY WITH AN ASIAN WOMEN, OR BLACK WITH WHITE WOMEN.
She has to see you as boyfriend material.
FUNNEL FOR MY STUDENTS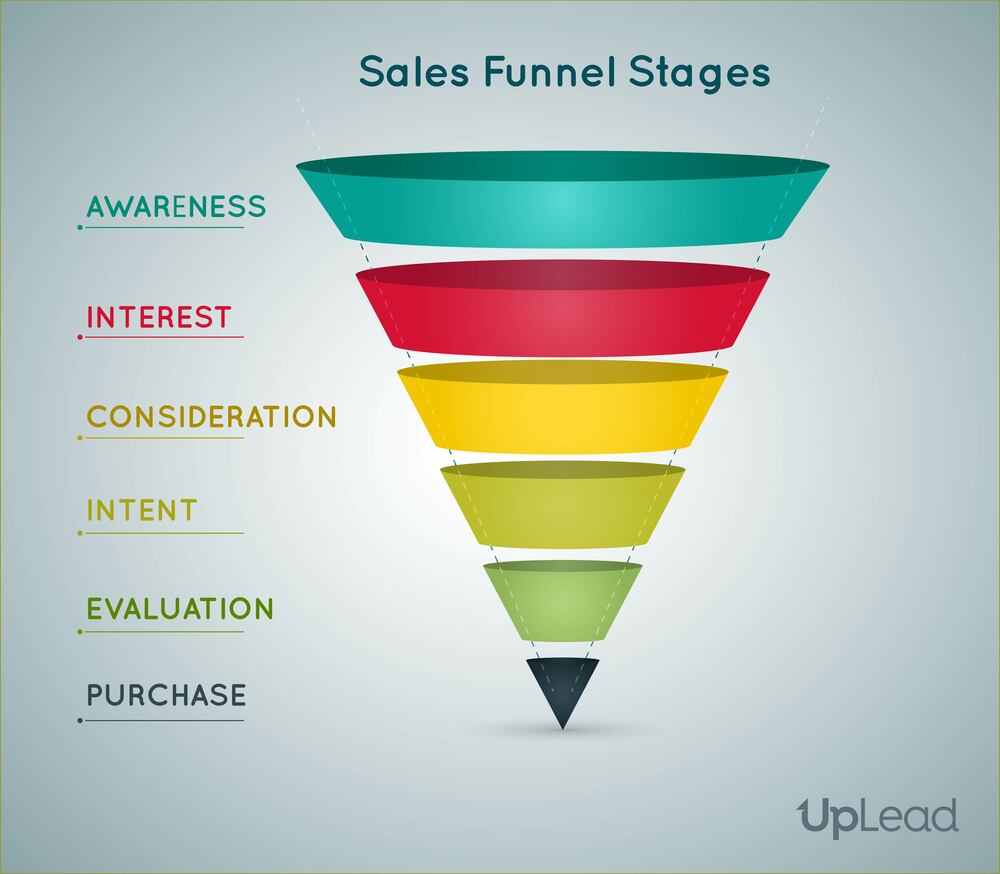 I could just sugar coat things telling students half truth bullshit about the game and get more students. Then once they are in the funnel, then I tell them the truth.
But that doesn't work and only the tall strong positive stereotype minorities will get some results and the short guys are all screwed.
My business model doesn't work like that. My students wants hardcore raw truth of the game. Not when they are in my funnel or in a bootcamp, saying oh right, you have to do this change your hair now then you have to work around your race.
I'd rather tell you now.
This isn't attacking other dating coaches ideas or theories.
By telling people the ugly truth of the game being brutally honest, they can adapt.
They need a starting line and if I sugar coat with half truths, they will start miles back and not finish the finish line.
That's not my problem if other people likes to market using half truths and funneling. I don't work for anyone but myself.
YOU DON'T LIKE IT, DON'T WATCH MY YOUTUBE OR READ MY BLOG. KINLY FUCK OFF.
Its not my problem that Romantic stuff doesn't work celejust like direct game.
6 frames,
same day lay guy/fuckboi,

boyfriend/provider (ROMANCE, AUTO REJECTS NEGATIVE STEROTYPES) 

friendzoned/social circle
husband material
daddy daughter frame
high status, celebrity status
NOT EVERYONE FITS INTO THAT ZONE, SAME WITH GOING DIRECT. THEY GET AUTO REJECTED.
I only have less than 400+ YouTube Subscribers. But I still make a good living and I never had a big audience before.
These guys are truth seekers/results seekers.
MY STUDENTS GETS THIS!
They are pissed with positive stereotypes or positive stereotype minorities burning them. No matter how many daygame testimonials, divide it by 400+ and see how untransferable it is.
"To the disgruntled ones getting burnt by every other positive stereotype dating coach.
Here's to the negative stereotypes minorities. The short underdogs. The enlightened.
Here's to the ones who see the world differently.
They're the ones who like my inventions and innovations that get students getting laid.
They're the ones who push the human race forward for negative stereotype game.
While some may see us as the crazy outsider ones, I see enlightened soldiers (metaphorically).
Because the people who are enlightened enough to believe that race, height, muscles matters and you have to adapt with compensation theory.
They can change the world with me and my mission to help 1.5 billion Asian men raise their SMV and 500k minorities are the ones who actually do.
JOHN ELITE, THE RELUCTANT HERO WHO NEVER THOUGHT HE WILL BE A DATING COACH.
18 YEARS IN THE GAME. BUT TURNS TO BE THE BEST DAYGAME COACH IN THE WORLD
"Think outside the RSD, Mystery Method, Simple Pickup, Justin Wayne, London Daygame box."
MY STUDENTS GOT BURNT BY SO MANY POSITIVE STEREOTYPE MINORITY OR WHITE DATING COACHES. THEY DON'T WANT TO HEAR SUGAR COATED HALF TRUTHS FOR MARKETING.
Those kinds of students, sociopathic Indians or deluded sheep worshippers. They aren't my students. They won't get laid by their mindset. I funnel truth/results seekers.
I don't remember anyone using romance in Europe. I really don't. Just maneuver and get her drunk, wrestle with her game.
THIS STUDENT WAS THE REASON I CREATED THE ELITE PLAYBOOK
He was the first online student I ever had for 2015 when I started to teach online. I taught for 6 years. I used to teach locally and taught for free the first year. I got more students laid in the first year than all daygame coaches for total students laid for their entire career.
I also taught at the time referrals. I got a lot of people laid, mostly tall white guys. Or taller guys, so I'm not making this shit up about the height. I didn't think it mattered before. But seeing all of this, there is a hierarchy.
This student however took my Skypes bought a few. But he was an impossible case. So he took a long break from game. Was very unteachable, deluded etc.
I WAS LIKE DUDE, HE PAID ME AND I HAVE TO MAKE HIM A COURSE. IF I DON'T, IT ISN'T WIN/WIN.
THE FIRST PLAYBOOK CONSISTED OF 11 VIDEOS
I was blonde back then, different hair color
I'M GOING TO UPDATE IT WITH NEW CONCEPTS FOR 2019
Clarifying why romance should only be used if your value is higher than hers for the 6 frames. Otherwise don't bother.
How you don't need romance to get a girlfriend with the girlfriend process. That direct game and romance strangulates the testimonials away.
You can still turn a fuck buddy into a girlfriend so there is no need for romance. If you have to use it, use the least amount, sexually seed it instead at the level 5 of the escalation latter.
In fact you don't even need an escalation ladder when I had a wingman. I never used it in Europe, lol or anyone. That's just the public face of the game.
You can still do it without it, tbh, with emotions and sexually flirting. Which is like the sexual connection, lol. When I think about it. It actually is, lol.
I do more objections dealing so I might update that part too. I'm more of the technical and logical kind of guy in game. Emotions are only for tall positive stereotypes to emote to get over that line. Social skills, beyond conversational skills and even social calibrations matters.
6 frames will be discussed in detail and how you should pick the right fashion for each.
THE BUNDLE IS POPULAR THIS MONTH, IT IS SELLING LIKE CRAZY, WAY MORE THAN LAST MONTH FOR SOME ODD REASON. MAYBE THE FALL BEGIN AND PEOPLE WANTS TO GET BACK INTO THE GAME
https://johnelite.com/2019/04/04/bundle/
I hope you learned something and you seen my first online student I taught. I was just a dating coach, that had my own company and stuff at the time.
Time flies, but I have been a dating coach for so long, I tried every combination.
Knowledge is the daily increase
But wisdom, or experience, learning from mistakes, is wisdom. The daily decrease.
Also I had a wingman who was Chinese. I sent him to another province. He got a girlfriend and a ton of lays. He couldn't get a girlfriend here, there wasn't enough preselection for his race in Vancouver.
Your race can limit your amount of girlfriends. If you are a negative stereotype race, just lie about it if you can to a higher one. Tell her later, win/win.
My old Latino roommate did that, I told him to act Latino and well he has a Latina girlfriend. So that works out.
I want to talk more about the girlfriend process in the next YouTube Live.
400+ laid/pull testimonials. I won't give a narcissistic psycho look feeling so pleased with myself. I don't care, lets get to 500+
If every Asian man got the Elite bundle, we can over throw the whole world and turn it around for Asian men. RSD funneled them and their low self esteem. So we can't.
This is just the beginning, I won't be happy until there are thousands of laid/pull testimonials. I have to teach in big Tony Robbins like statium while the Asian men gets corrected. Then I can save my own dying race.
1/5 Asian men won't procreate and are softly genocided, most people don't care.
I do
still 400, I mean to most even 50 is a lot or even more than 20 in daygame. Lol. Success leaves clues. Sexual connection. Fuck romance.
I have no intention of hurting people but I have the right to disagree. Its my company and don't like it, well don't read it or just don't watch my Youtube, it was what I taught all this time from the beginning. None of my advice has changed. This was what I taught all along and will always teach.
-John Elite