I maybe consider making less post since people aren't reading it. That is why I made the front of the site a blog.
The Backstory:

I was a always field testing every famous daygame system trying to find a better way because the existing solutions were ineffective. I really wanted to figure out daygame 18 years ago so I wouldn't have to suffer anymore .
I wanted to be able to get laid as a negative stereotype minority anytime I want and I could crack the code once and for all for negative stereotypes.
The thing is I was learning from famous big name companies for so many daygame products. That meant I wasn't able to get laid as a negative stereotype minority anytime I want during my early years, let alone crack the code once and for all for negative sterotypes.
SIMPLE PICKUP, OR SIMPLE FUCKUP, SIMPLE BULLSHIT
SCAMMY PRODUCTS THAT DOESN'T WORK, SO YOU HAVE TO BUY MORE FROM FAMOUS MARKETERS

To make things worse, I felt terrible because none of this shit really works when the company is more famous. I felt even worse about the situation because there was hardly any testimonials behind bigger companies. I felt like a fool field testing that shit.
Do you enjoy paying these fucks and getting nothing in return? Its not an uncommon story
My students do get laid and they are just tired of doing the same shit over and over from other companies and not getting results.
Why do I have more testimonials? Are my ideas different?
Looks don't matter, race doesn't matter sounds very appealing. But what if I told you that race does matter, looks do matter especially height more than any factor. Race and height matters more than the face, since the face is just a distraction the industry tells you.
THE INNER CIRCLE SECRET SOCIETY OF PLAYERS I AM PART OF
I remember when Krapisma King found it amusing that I said I was part of a secret society of players and naturals. But I lived in their mansion and invested in the mansion. The members are top secret. The best daygamers in the world.
The problem was that the naturals that mentored me for the inner circle had better social skills and what dating coaches taught was aspergers like autistic sociopathic anti social shit. Which meant I realized most of the industry is a scam, which I am wasting so many years following that bullshit.
I was even broadcasting from their mansion, met some of the other members. I'm the only public member of the group. I haven't met the entire group yet either. No one knows everyone. Need to know basis. I met half.
I was originally tasked of destroying the entire daygame industry it was their will 5 years ago. But they have changed their minds, they want it intact but don't teach them my technologies I have been influenced from them.
The industry isn't suppose to evolve that fast yet. I control the evolution.
I know more game hacks than anyone in the world that isn't public that kills whatever is in your products of big marketing companies. They think these dating coaches are scammers or exaggerates their results.
I was advised to not join any daygame companies and keep going with my own.
I cut off ties to the Inner Circle until now. I'm back for a short while, getting retrained for world domination.
Some members have 90% of women coming out though texting them in daygame. Other guys can get women 8/10, 9/10 or 10/10 easily even thought they aren't good looking. Everyone has a super power, mine was coaching others.
some members were cut.
Most people doesn't realized how many tall white male model looking guys I was trained by too. They think because I criticize. Nope I know everything about your game.
Then, as if by chance, something amazing happened…
LMS + GAME
That's when I started teaching my own daygame system combining the best pieces of everything and discarding the shit that didn't work all about absorbing what is useful for a low SMV negative stereotype, discarding what didn't work, adding uniquely what was my own!
It was now crystal clear to me how to get anyone laid, because I saw I have the most daygame testimonials in the world.
I also learned that if a dating coach gets results, it doesn't mean you automatically get results.
He might have higher SMV than you. More of the womens type, its not his game.
Any style will work for him and will screw up your life if you are a short skinny Asian minority, you need to stop following dating coaches who are 5'11 to 6'2 that looks white, black and Latino.
Even if they weren't those races but looks like it. They have nothing to offer the daygame world.  instead.
As a result I raising my students SMV thought fashion.
After I did that, I started get more students laid because big companies will often say looks doesn't matter, race doesn't matter.
Suddenly, I was realizing they were full of shit. For daygame, everything matters. Get over the line of fuckability.
That's when I realized that the secret to find a better way because the existing solutions were ineffective was a positive sterotypes conclusion only works for his body or positive sterotype high SMV high race tall white black or Latino looking students.
I MADE THIS LOGO

My plan was to start teaching in my own company not a big one.
So I started http://www.johnelite.com. But I didn't stop there.
I then started to focus more on getting student results instead of heavy marketing.
After that, I started to focus on the sexual connection not romance.
But there was still a problem…
PEOPLE WERE STILL SCREWED BY BIGGER COMPANIES
I taught everyones system before, even this one. I know what you teach
Even after all of that things were not perfect
People still trusted big companies over small companies or the coach
They don't realize you are their student results. If they have no results for daygame which requires more social intelligence than night game. Which is drunk down to fuck women filter game for socially retarded high SMV people.
They automatically trust the better marketers in the industry vs the coach that gets them results in daygame
NOT TO THROW HIM UNDER THE BUS SINCE WE ARE FRIENDS, BUT I HAVE MY DISAGREEMENTS ABOUT THIS STYLE. THE TIMING OF IT HOW IT IS UTILIZED FOR SPICING
WWW.JOHNELITE.COM (BLOG)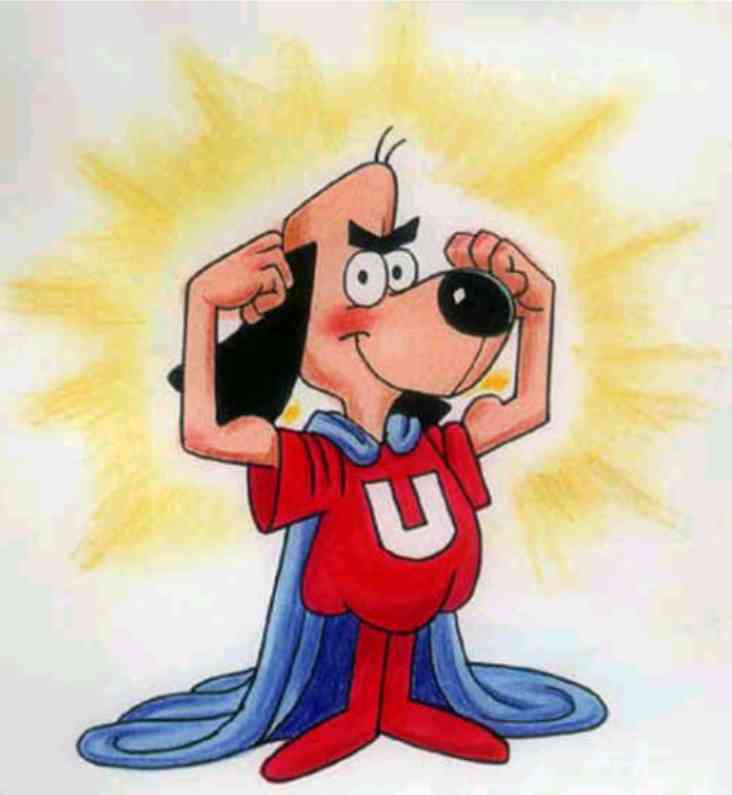 I ended up getting so frustrated that we decided to focus on educating people that big name brands doesn't always get people results.
I chose to coin the term "the underdogs of the daygame industry".
I thought if I could create something that would make it possible to get negative stereotypes laid, I will be really happy.
After many months as John Elite, I got more students laid almost every few days even with less students than when I was in a bigger company, I created the underdogs of the daygame industry.
I can now get 400+ student laid testimonials. I actually have more daygame testimonials of students laid than the entire industry combined…
As a result of all this I were able to achieve the following:
Show you don't need a big name company to get results since most people gets burnt by 5-6 different daygame companies before they train with me
It is the coach not the style or the brand. Even in martial arts even if the style was great, the coach can be greater
The better a company is at marketing the more manipulative of Machiavellian they are
YOU WANT THE TRUTH? YOU CAN'T HANDLE THE TRUTH

After showing negative stereotypes that there is a better way, I was not only able to teach the underdogs without a big name company, I've also been able to stop telling people its all game only because it sells better, but I can tell them the truth, every category matters, because we can now get students laid a lot more quickly being brutally honest.
And in the end, all of this means I'm now able to tell them the full truth on Youtube live and expand daygame to include other categories such as high income skills and lifestyle too, not just daygame.
ALSO HEIGHT MATTERS IF YOU AREN'T SUPER RIPPED AND MUSCULAR. TRY TO BE 5'9 NO MATTER WHAT IT TAKES, HEEL LIFTS, WHATEVER. ITS A START, BUT I NEVER KNEW HEIGHT MATTERED SO DAMN MUCH
-John Elite