MOST OF THIS WILL BE A RANDOM MIND DUMP
With this new layout I don't even think people can actually figure out how to read the blog to be honest.
Also, I'm going to make a new course that is free for my email list. Just put your email in it and you can get this course when it is finished. NOW YOU HAVE NO EXCUSES
I don't even give a shit if other people release their courses. Its going to be shit anyways and every course I make just gets one testimonials after another. More non transferable autistic shit. Who gives a shit.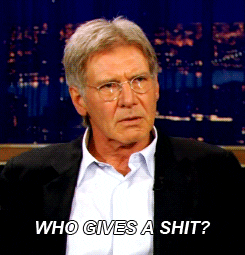 I DON'T GIVE A FLYING FUCK TBH, WOULDN'T WORK FOR ANYONE, EXCEPT BORE THEM…
Of course I'm keeping my distance and i'm happier by myself.
Maybe I should consider releasing Elite 60 or fashion domination.
But people will just copy your technologies John.
Even if I released a course for approach anxiety cure that can be done in 1 hour and permanently fixed. People will steal your technologies.
IF YOU RELEASE A PRODUCT I WILL RELEASE A NEW PRODUCT, ELITE 60 30 AND PLAYBOOK AND SETUP GAME COMBINED. A PRODUCT THAT WILL GET ME 300 TESTIMONIALS
I don't think anything bad will happen, but soliciting my student is the first red flag.
Beyond that I haven't seen any signs of aggression, but maybe this sneaky behavior is starting up again.
These tumors just schemes most of the time trying to find out enough info to attack. Its how they operate.
Some people are just evil, a tumor, sociopathic, its predictable. Cut that shit out…
Once you see though the mask and know how they operate, they never change. Their weakness is they have no souls and they think they are rational beings, but totally deluded tumors. They have no idea they suck the life out of things and leech off others. They are the cancer of society and should all be in jail. Most have been in trouble with the law before…
BILL GATES STOLE STEVE JOBS OPERATING SYSTEM IDEA AND CALLED IT WINDOWS
STEVE JOBS SAID I WILL MAKE BILL GATES PAY FOR THE REST OF HIS LIFE UNTIL STEVE JOBS WAS NUMBER 1.
(Don't approach my clients, that is hostile act. I mean when the knife is over my back the mask drops. I don't grant mercy just to delay a war. When I should of ended it in the first place. Even if you make a course, I hope it is good. I can release one much better that's easy for me. That will get me more and more testimonials.
I can even use the inner circle stuff and make a course with what I teach and get a ton of testimonials. For me that is easy as breathing air. Whatever, like I said I don't care.
That's the good thing. I come up with new innovations and field test them. They all work. Everything I teach works like crazy.
Steve jobs before got screwed over from Apple and he later saved the company and turned them number 1.
When they tried to do it themselves, they succeeded a bit.
Steve just stayed at home planting his garden for a decade. In the future they needed him back because they don't have his vision.
I might one day go though a decline, anything is possible I suppose…
It not about the money, at the end I will win because I will have all the chips on the table because I have found non stop solutions for daygame no one can match.
Even if they think they can, for bootcamp clips, I'll just dig into old bootcamps for screenshots and show the proof. I have enough bootcamp documentaries to last me 50 careers. Same with testimonials. I have a lot more…
I was always a prodigy of teaching daygame
Youtube live will resume. I have another studio. The mansion will be sold in a few months I invested a large chunk of my money into it. So I will make back the money quickly when its sold.
Its almost like no work at all, with a return on investment.
One thing I noticed is sociopaths, always seems like they are winning in the short term. Or I call the 75% term. But they always fail in the end, after screwing everyone over.
Justin Wayne for example seem untouchable, he thinks he is a good. It always backfires.
THE PRIDE BEFORE THE FALL
Its very predictable, I knew his exact psychology before he did anything I saw though the mask even if most didn't. Lots of dumb sociopathic black students of his hating on me…
He was envious of me when I kept posting one student pulling or getting laid after another and Justin kicked me out of his forum group.
I know every move these people thinks, its predictable.
I will use red drapes as before for the background. Its raining now in Vancouver so I think its a good time to do more YouTube and facebook live
The facebook live course, i'll continue it. The studio is setup now and i'm ready to shoot. I'm not sure about lighting in general but should be okay.
The free course for Asian men is something I wanted to make to learn email marketing and also I feel I need to help my fellow Asians.
But maybe they are more into night game because they think daygame is difficult for them.
After that I will focus on all the other students of every race.
I can at least put that behind me.
MY FREE SAMPLIER COURSE IS OVER HERE
MY FREE SAMPLER COURSE CALLED ASIAN SENSATION, CLICK HERE, ANY RACE CAN USE IT
I have trained countless Asian men and I want to give back to the community all these years as a dating coach.
I get nothing from it
SITE DESIGN
I'm trying to find a good layout for the site and so far it looks kind of professional.
But Its hard to find the blog. Analytics people aren't going to the blog which means its hard to click on or they can't figure it out. Or maybe they are all reading it and just not clicking on the page.
Who knows.
I'm learning new things about wordpress at least.
The templates for the wordpress.com kind of sucks. I think wordpress.org is better to be honest
I DON'T THINK THERE ARE ANY HOSTILITY FROM ANY DATING COACHES AND EVEN IN THE FUTURE
I'll post all the testimonials and bootcamp clips. I mean I'm good at what I do. That's my future plan.
I just have been too lazy.
Statistically I did get more students laid than any other dating coach if we count the lays and not the pulls. Its so far ahead of the world. But I never had the patients to focus on video editing.
But I think I'll put the testimonials all out there and I will even read out all the screenshot testimonials.
The other friend said I should hire my mentor as the second team Elite. Dude got 14 lays last month when I was living at the mansion and I saw it. Wtf, all daygame, no online, no night game, pretty good. He said it was nothing but a disappointment.
You can see every 5 years he trains me. Then I get a lot of new technologies for daygame in my products and field testing
Well next 5 years will have this lifestyle and setup game with Instagram. That's what's new and since I'm not the most social person although my social skills have dramatically improved lately. I need to give these students who are borderline aspies, sociopaths, a blueprint on how to improve your social skills.
Youtube Live
I'll be on youtube live more, but I don't feel like making long videos. It really burns me out. Just enough to make the points I want to make because I got a lot of topics to cover.
I have a lot to say, It is like a brain dump I need to get out there. So i'll focus on that
I have this idea I should just post one video a day over long term. Shouldn't I post like 5 videos a day or something? I mean how am I going to get though the video testimonials?
Maybe i'll put a link to the free sampler course in the future on every video description.
TRAVELLING
When I traveled before, it wasn't easy, point the camera, go get an infield. Or we lose money.
It always happened on the first or second approach which was great
I want to do this for myself.
When I think about it, is the environment helping me? Not in Vancouver anymore.
In the past we had a ton of hot women, I think they moved to another city. This whole summer hardly any hot white women in downtown Vancouver.
I think they might of moved to Langley or a different city in B.C.
Vancouver coincidentally is the most expensive city in the world to live in for the median income people makes. To live in Grandville street without roomates, you have to make a ton of money.
Seriously, if you have loud latinos and Latinas they will live there like an entire circus upstairs making noise.
If this city is horrible and cold also the women are ugly, it makes no sense to be there.
I might travel to eastern Europe. If I can get infields on my first approach so easily. I just need to spend some time and get a ton. I can replenish so many infields that people will be like wtf…
Second I also like living in Eastern Europe. I really think Europe is heaven on earth.
Seriously, Riga is beautiful but fuck that place.
I can run the business anywhere in the world when I think about it, who said I have to stay in a city that cost so much?
It was great it forced me to evolve my game to this point. But its not fun no more.
Berlin was fun too. I hated the food, but daygame there is the easiest in the world next to thailand. Seriously, everyone is on welfare there and the women have nothing to do.
I might come to Las Vegas and back to California again.
Maybe one day I will come to new York and daygame. Its not going to be harder than Vancouver, my mentor said. But lots of people there to approach. Its not easy but not super hard either. It will be another alterative Vancouver. Its the same type, expensive, lots of people, same shit. Lots of skytrains kind of shit.
I feel I need to travel but I didn't know how.
I'm like a 24 year old who needs to grow up. Most people thinks i'm 19 or 24 at most. I'm acting like that forever.
I'll figure it out, my job demands it.
I should one day consider lowing the price of my bootcamp in Vancouver. It cost 2400 usd for 3 days. 3k Canadian. But no Canadians can afford it even if they want to. Maybe I should let them take the bootcamp for 2.4k CAD if they are from B.C.
Then they have no excuses, I use that money to travel and get more infields.
Rest of the world is the same price. Maybe.
I should just try to pump out as many videos as possible. Just to use the YouTube as a resume or something.
I have so many video testimonials, I don't even have time to post it all. I have to edit their faces out and put the pull or lay clips or screenshots with it.
My video editor isn't the fastest but does a good job lately.
This is just a brain dump. I think out loud.
I just want so many bootcamp clips, so many student results, that if this is an arms race, I'm way ahead.
I'm already the worlds best daygame coach for students laid. I'm not proving it, I'm already it. That's who I am.
There is a difference between proving and being. For a dating coach, I'm being.
There is only 40 god damn videos on my YouTube, that's it. Its nothing. I think there should be at least 100 videos.
I don't care if I don't get a lot of viewers.
I'm sure it will help, but I can't cash in my subscribers in the bank or likes. Most of my videos are likes over 86% anyways so that doesn't mean shit.
Is there a bit of a decline in the popularity of daygame? Possibly, whatever, doesn't matter.
As long as there is a market for people getting laid,
On youtube, I think they will one day come after all the guys with the most proof. They will crucify us. I foresee that happening, that youtube will be more hostile towards PUAs.
Also the industry is also becoming saturated with no name coaches giving so many theorie. I'm the only one who constantly post testimonials. No one else does for social media.
-John Elite