WHY VISION IS IMPORTANT, I CAN SEE THE FUTURE CLEAR AS DAY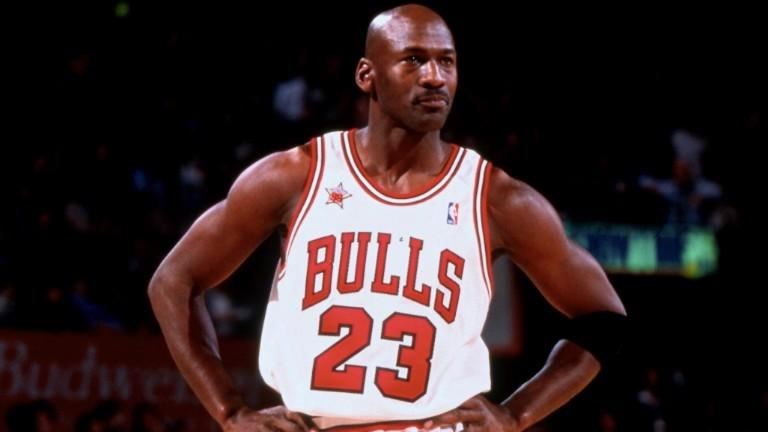 Instead of making one post about how to use mindsets to your advantage. I can combine two in one. A double feature.
In the future, I see myself as big as Tony Robbins in terms of daygame, speaking to a stage of Asians around the entire world.
I SEE EVERY ASIAN MAN FLYING ALL OVER THE WORLD TO THESE EVENTS PRACTICING DRILLS ON EACH OTHER
I see myself older but looks exactly the same. I have the same haircut, same hair, just bigger muscles and look more ripped. But the same person.
I see a ton of girlfriends there.
I see Asian men very happy to be there to learn, as they all learn skills rehearsing in drills to overthrow society. How to get white girls and reclaim their lives.
SO WHERE DOES THIS LEAVE ABCS OF NARCISSISM? NOWHERE
I'm already the best daygame coach in the world. I'll be bigger than them one day.
I have to because all the Asians who go to them just get night game results, no daygame.
The truth is, it's always about nightgame because ASIAN MEN OR OTHER ASIAN DATING COACHES ARE SOCIALLY RETARDED
That part isn't part of the equation, so they equate height and muscles as compensating for value.
While people don't get the same auto compliance, the same results.
I actually saw myself as being a Wayne before. I'm not one anymore, but I saw it as clear as I can see this particular vision. Of course i'm not anymore, but I actually was 100% sure. As strange as it seems before.
I even saw myself living in a mansion, so here I am…
I EVEN SAW ME AND MY PAKISTANI MENTOR ON A BOAT ONE DAY, REMINISCING ABOUT LIFE. HE WAS IN FRONT IN CARGO SHORTS AND I WAS DRIVING AN EXPENSIVE BOAT. WE WERE LIKE WE MADE IT…
If we only have one daygame system, then we can overthrow the entire industry of bullshit. We can over throw our Asian men problem with white women. Since ABCS of Attraction only can do it night game, I can do it daygame visable. Also, we can over throw the man hating no empathy control freaks all in one go.
HAVE NO LIMITS TO YOUR ABILITIES, DREAM BIG TO STEER THE SHIP
WRITE DOWN YOUR FUCKING GOALS LIKE A MAP, DON'T RATIONALIZE IT
You always hear from books, to set goals. But honestly as crazy as it sounds, that shit actually works. I don't know why the fuck it works, but it works.
But you first must have a vision before you have a goal. You must dream.
THE BEST WAY TO IMAGINE IF A SHIP HAS A DESTINATION, YOU CAN GO THERE.
If you have no goals, the ship doesn't move with the sails, it will just sort of float around.
So even if you didn't know how to get to the destination
I know a lot of you are like how the fuck are goals going to change my life?
BASICALLY THE MORE GOALS YOU SET THE MORE YOUR SHIP FUCKING MOVES FORWARD.
LIMITING BELIEFS, HOW DO THEY FACTOR IN THE BOAT EXAMPLE?
Imagine when a boat drops the anchors. No matter how hard you try to go towards your dreams, you feel stuck. Am I right?
IT ALMOST FEELS LIKE AN ANCHOR STOPPING YOU FROM MOVING FORWARD.
Usually, these are the naysayers, never listen to them.
Usually, they are friends and family who are crab in the bucket
They usually tell you why you can't do something, all the time.
Sometimes they could be random sociopaths you know in life.
You even work in dead end jobs you hate, but I fucking love my job. I love it so much its borderline obsession. I mean there is nothing else in the world I can do without getting bored. I love watching students get results. Its what I was put on this earth to do, to save the Asian men race.
The lesbian pickup artist who loves to say the N word says i'm using this to market to students? Well you guys have no solutions for daygame. Hater.
ITS ALWAYS THE SAME STORY, WITH REBT WITH MY CLIENTS, HOW THEY HAVE AN ACTIVATING EVENT THAT KICK STARTS THAT ANCHOR
REBT HERE, RATIONAL EMOTIVE BEHAVIOR THERAPY IS WHAT I TEACH ALL MY STUDENTS
You don't always have to tell family and friends your dreams.
When I said I'm just going to be a dating coach, fuck life, I daygame all day year after year.
They thought I was fucking crazy until I made more money than both my parents combined.
They were like oh its cool and stuff, glad you are happy.
YOU DAMN FUCKING RIGHT, I LOVE MY JOB SO MUCH I CAN DO IT ALL DAY, OBSESSION WITH PERFECTION.
DON'T YOU GUYS GET IT? THE LANGUAGE OF HOW YOU TALK TO YOURSELF IS HOW YOU MANIFEST OR THROW DOWN ANCHORS THAT STOPS YOUR SHIP? IS THAT REALLY SO HARD TO UNDERSTAND?
HOW DOES BRUTAL HONESTY FIT INTO THIS SHIP CONCEPT?
ABCS OF ATTRACTION WILL BE A BIG SINKING TITANIC. IT LOOKS POWERFUL BUT ONLY WORKS FOR NIGHT GAME AND ASIANS WILL CRASH IN DAYGAME GETTING NO RESULTS. NOT CHANGING THE WORLD
A lot of Asian guys are very narcissistic right? High ego and low self esteem, easy triggered right?
You guys know i'm your best friend, your older brother, you will see it one day when you start to dress better and raise yourself esteem.
Until now keep hating on me. But one day you will see why my brutal honesty and tough love approach is the only one that works.
Just like the military
Imagine when you go to RSD and shit, you are off course.
So instead of being brutally honest with yourself, to protect your ego, you continue to go off course.
Most of you in Vancouver all quit daygame after one year or less. Lets be real here.
My students are dominating daygame and when they exit the game its always because of a girlfriend they got or a fuck buddy.
You never told yourself the truth, that your hair sucks. Or you have no empathy, or your ego is so big you get triggered so easily
You keep going to RSD and other people like Jan to steer you off course because you aren't brutally honest with yourself. That's how it is related.
THAT IS HOW IT IS RELATED TO THE SHIP EXAMPLE
The things I say are so hardcore and the total truth, it mentally fucks with peoples minds.
Some of you didn't know, I was trying to redirect your ship back to the promise land of non stop results. But you keep going in circles, throwing down your anchors and not admitting you are off course…
I get it, lots of Asians are born with sociopathic or psychopathic traits with narcissism and your parents had no emotions as control freaks.
I'm not stupid, I see through you guys easily.
That's why you all suck at daygame.
You look at other bigger faster ships, like tall handsome Asian dating coaches and you say with your beat up old boat with a sail if he can do it I can do it too.
NO YOU DUMB MOTHER FUCKER, I SWORE SO NOW YOU GET TRIGGERED SINCE YOUR PARENTS YELLS AT YOU AND ONCE AGAIN YOU GO OFF COURSE.
One day you Asian men will realize i'm trying to save an endangered species.
One day you will be replaced, half Asians everywhere.
JT TRANS STATS OF ASIAN MEN 54% OF ASIAN WOMEN WILL MARRY A WHITE GUY AND 1/5 ASIAN MEN WON'T PROCREATE
THE LESBIAN DUMB PICKUP ARTIST DOESN'T REALIZE THAT STATS IS FROM THEIR COMPANY NOT JUST MINE. Idiots.
You can't deny it, your ship is going to sink.
SOME OF YOU SAILED TO ABCS OF ATTRACTION, NIGHT GAME, BUT YOU ALSO NEVER GOT ANY RESULTS ON DAYGAME ISLAND.
You basically sailed to a cave hidden from public view and called it a life…
INNER GAME MINDSETS IS THE MANIFESTATION MACHINE?
My watches are wealth triggers, but when people wears them they always feels uneasy…
What the fuck does these watches have to do with anything John?
I'll explain, its very simple.
Although these aren't real rolex or AP or Patek, it looks like it right?
WHAT DO YOU USUALLY FEEL? UNEASY RIGHT? LIKE HOLY SHIT I DON'T DESERVE THIS…
ISN'T THIS THE SAME FUCKING FEELING YOU FEEL WITH WHITE GIRLS?
Yep.
MOST PEOPLE HAVE IT WITH TALLER WOMEN, I DON'T. I BANGED MUCH TALLER WOMEN
I have a crazy mindset all tall women love me because no one approaches them
It's a self-fulling prophecy.
EVERY FUCKING THING THAT MAKES YOU FEEL UNEASY IS GOING TO BE THE ANCHOR THAT IS YOUR UNDOING, SO LIFT UP THAT ANCHOR AND WORK ON IT FOR THE MINDSETS OR YOU ARE FUCKED…
For everyone this uneasy feeling is different thing.
In the past the bigger I tipped the more money I made because the more I tipped my mindset though money is not scarce. Get it?
So John are you telling me this is some kind of mindset mindfuck that is like the secret?
MY ANSWER, I DON'T KNOW HOW ELSE TO KEEP STEERING THE SHIP.
IF YOU CONTINUE TO STEER THE SHIP WITH ANCHORS YOU ARE FUCKED.
HOW DO YOU GET TO YOUR DESTINATION ON YOUR BOAT JOHN?
Compensation theory, with my daygame system.
So instead of ending up nowhere like ABCS of Attraction.
Which is like Christopher Colombus looking for Indians.
Finding Native Americans and naming them Indians forever thinking that was India.
That's how you will be with ABCS
YOU END UP ONLY WITH NIGHT GAME SKILLS.
DIDN'T WORK FOR EVERYONE A LOT OF THEIR STUDENTS HAS NO RESULTS.
I MEAN EVEN GUYS WHO ARE IN HIS ABCS VIDEO ON THE ABCS NEWS ARE MY STUDENTS. SO LOL, THEY DIDN'T REALIZE IT…
YOU HURT ASIAN MEN, YOU WILL BE JUDGED AS I SAID. WHOEVER TAKES AWAY THE FUTURE OF ASIAN MEN, EVEN THOUGH DAYGAME WILL BE JUDGED.
ITS NOT BECAUSE YOU ARE ASIAN OR A COMPETITOR, BUT WE ARE DESTINED TO FIGHT. I'LL WIN OF COURSE, LIKE THE REAL GENGHIS KHAN, GIVE IT TIME.
You have to constantly have goals and your vision without anchors to steer your ship. This will have to be at your mind all the time, to keep the wind at the sails, or it won't happen… You can't just write some goals or take no action. You also need a road map which I have in my products, services or bootcamps. 
SIGN UP TO MY BOOTCAMP TODAY, STOP DELAYING. ITS ALREADY JULY.
My bootcamp isn't easy, but will help you get to your destination. Comfort doesn't work. If comfort gets the job done for daygame you wouldn't be here.
ONE BIG CONCEPTION IS BECAUSE I'M HARD ON YOU GUYS IS WHAT MAKES MY SYSTEM WORKS.
NOPE, YOU CAN'T GET MUCH RESULTS IN DAYGAME WITH OTHER WHITE DATING COACHES DAYGAME SYSTEM.
SO ITS NOT THAT, I ALREADY HAVE THE PERFECT SYSTEM OR MAPS, UPGRADES TO YOUR BOAT
SOME PEOPLE NEEDS A BIT OF HELP TO NAVIGATE THEIR BOATS FORWARD
Some people have it easier, higher SMV better boats, better sails, that's not fair, I know. But most of my students makes it to the end goal.
ARE YOU WILLING TO PAY THE EMOTIONAL PRICE? ISN'T IT TIME TO STAND UP AND STOP BEING A PUSSY AND STOP CALLING ME UNRELATABLE BECAUSE I'M TOO TOUGH? 
ALSO SIGN UP FOR 3 DAYS, ITS OBVIOUSLY WORTH IT.
SOME PEOPLE HAVE TO DO PREBOOTCAMP EXERCISES, WHETHER WORKING OUT, LOSING WEIGHT, OR FIXING THEIR FUCKED UP SOCIAL SKILLS WITH ELITE 30. IT DEPENDS ON YOU.
ITS ALL ABOUT YOU GETTING LAID OR PULLING ON THE BOOTCAMP
DON'T WORRY YOU WON'T MESS UP MY 97% SUCCESS RATE, YOU HAVE ME AS YOUR COACH, TOUGH LOVE.
CLICK HERE TO SIGN UP TO MY BOOTCAMP
I THINK WHEN MORE AND MORE BOOTCAMP CLIPS COMES OUT, PEOPLE ARE GOING TO BE LIKE HOLYSHIT, THIS IS FOR REAL.
NO ONE CAN DENY THE LEVEL OF SKILL I HAVE WHEN I TRAIN YOU.
EVERYONE WILL BE IN AWE, SHITTING THEIR PANTS.
OR THINKING I'M WAY TOO MILITARY LIKE OR TOO TOUGH.
I will make ABCS of Attraction seem like boy scouts compared to the Navy Seals.
For some of you, you will say hell yeah, bring it on. Do your worst I want results John.
Others will cower in fear. The snowflakes.
I tell the snowflakes, maybe you aren't ready yet. But for everyone else, who just wants results and the excuses ran out. Well… Sign up. Summer is going to be over faster than you realized.