I WANT TO ADDRESS SOME NONSENSE I AM HEARING ABOUT LATELY
The first one is important point to make. I censor every persons face and womens face. Its that simple.
What is the rationale behind it? Its simply, its privacy.
ALSO PEOPLE WANTS TO KNOW IF THIS PUA STUFF WORKS.
Here are a bunch of men who wants to better their lives.
Nobody should know who the women is and who the guy is.
Justin Wayne didn't even censor the women's face until later on. Keep that in mind.
SECOND THING I WANT TO ADDRESS IS I WASN'T TRAINED BY JUSTIN WAYNE
I know he got in trouble with man hating women.
Usually notice their eyes of these women? It's that a death stare? They troll on men and tries to control them.. The word control.
What kind of people have a death stare? Also trolling men? Controlling them?
Dark Tetrad personality perhaps? Maybe why they hate men?
Are the white knights, those guys also involved because they are cucked by dark tetrad?
Internet Trolls Are Narcissists, Psychopaths, and Sadists
Trolls will lie, exaggerate, and offend to get a response.
https://www.psychologytoday.com/us/blog/your-online-secrets/201409/internet-trolls-are-narcissists-psychopaths-and-sadists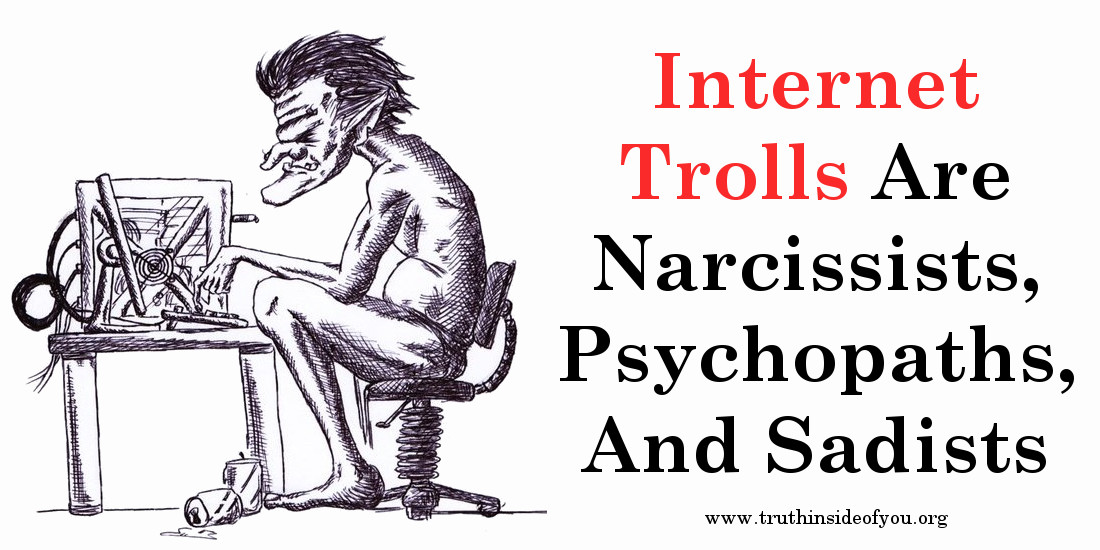 Isn't it why these women wants you to attack them so they can go crazy for their ego?
Aren't sociopathic people sometimes bisexuals?
Is that why a lot of them are also into women?
The guys who supports them has an uptalk, sounds like a lisp.
Are they bisexuals and she is too so they marry each other? To protect their identity but they hate Alpha males or PUAs?
Isn't that like a tumor?
They want to get mad at you, that's why I usually don't attack them. Dark Tetrad, no one figured this stuff out except me. I can read people well.
They have a lot of the same mental issues as the PUA, but this is the female version.
I think these type of women are more psychopaths than sociopaths. Less deluded than the sociopath PUA so they can't win. They are being ambushed, but I want no part of it.
But I can decode people very well.
Its all about control and frame control, doesn't work on me. But I don't fight with tumors, or whales. Honestly some are kind of chubby.
There is a reason for that, you will notice the narcisstic or psychopath stare in their eyes and some body fat. They believe by being skinny it is patriarchy.
NO, AS SOME VIDICATIVE WOMEN WHO WORKS FOR ABCS OF ATTRACTION OR HAS CONFLICTS OF INTEREST. SHE CLAIMED I WAS MENTORED BY JUSTIN WAYNE?
That's bullshit. I never met Justin and I hated him. He kicked me out of his forum group, where you get to be part of if you bought a product.
He never trained me, I don't like his system Romance.
that's why I call it the sexual connection, not the romantic connection.
Romance only works for guys the women sees as boyfriend material.
If you weren't, go for the same day lay/player/fuckboi frame instead.
In theory, just like giving direct compliments, romance will filter out negative stereotypes, that's why it doesn't work.
If i'm so wrong, then why all the testimonials?
I have many PUA mentors here that are underground. 7 of them.
I was mentored by 2 dating coaches too.
But it was my own system all along.
I DON'T LIKE JUSTIN WAYNE AND I STILL DISLIKED HIM FOR KICKING ME OUT OF THAT GROUP FOR HAVING TOO MANY TESTIMONIALS. HE GOT INSECURE ABOUT IT.
SHE ALSO CALLED SOMEONE THE N WORD TOO AND BLOCKED THEM. SHE IS HALF BLACK HERSELF AND HALF WHITE, BUT STILL, RACIAL SLURS?
I mean, what a nasty person and vidicative as Nanci Pelosi trying to talk shit about donald trump.
I MEAN AN INSTRUCTOR OF ABCS OF ATTRACTION CALLING SOMEONE THE N WORD, THEN BLOCKING THEM. I HAVE IT IN A SCREENSHOT, BUT WHO IS THIS PERSON TELLING ME WHAT TO DO?
WHAT A NASTY AND VINDICATIVE PERSON
SHE IS A JEALOUS PERSON BECAUSE I'M ABLE TO BEAT ABCS OF ATTRACTION BECAUSE I HAVE MORE TESTIMONIALS THAN THAT ENTIRE COMPANY. EVEN IF I ONLY TEACH DAYGAME
THEY ARE A COMPANY THAT DOESN'T THINK WITH THEIR HIGHER SELF, BUT LOWER SELF.
They are in it for themselves.
The whole 54% of Asian women marrying white guys was from JT Tran btw for American born Asian women.
So what is she talking about?
1/5 Asian men getting genocided is also from their statistics too. So what is she talking about when her boyfriend works there? What a disgusting person.
I THINK THIS TRUCE WITH ABCS OF ATTRACTION IS OVER
I think I have every right to talk shit about them. I said if someone is hurting Asian men they will be judged.
They used to have a tall handsome instructor much like the tall strong Asian men who are dating coaches. That's not even game, but auto compliance.
This Latino guy Ozzie who teaches them daygame uses the Mystery Method so it doesn't actually work for the students.
THIS PERSON CLAIMS I SHOULDN'T ATTACK ANOTHER ASIAN COMPANY AND ALL ASIANS SHOULD UNITE, BUT SHE ATTACKS ME? THEN AGAIN WOMEN AND THEIR HYPOCRICY, THE DON'T HAVE MUCH IN THE WAY OF LOGIC OR REASON
Just being hysterical.
I GUESS ABCS OF ATTRACTION AND I ARE GOING TO WAR, THANKS TO THIS WOMEN PROTECTING HER BOYFRIEND
THE AMOUNT OF MERCY SHE SHOWS ME, IS THE SAME AS THE ONE I WILL SHOW THEM
ABCS OF ATTRACTION DIDN'T LIKE HOW I WAS ABLE TO POST ONE TESTIMONIAL AFTER ANOTHER, OUTSHINING THEIR COMPANY. WHILE JT TRAN NEVER ATTACKED ME, THIS WOMEN DID PROTECTING HER BOYFRIEND, ONE OF THEIR INSTRUCTORS
I THINK FOR ABCS OF ATTRACTION, I SHOULD BE THE ONE TEACHING THEM DAYGAME. SINCE THEY CAN'T DO IT PROPERLY THEMSELVES. THEY HAVE NEXT TO NO TESTIMONIALS, ONLY A FEW.
I SHOULD BE THE ONE TRAINING THEIR STUDENTS.
THEY ARE HURTING ASIAN MEN.
They are a perfect marketing machine. That has enslaved Asian men.
Sure its good if you want night game results, or a bit. But daygame, not helping Asians.
ASIAN MEN CAN'T CHANGE THE WORLD HIDING IN NIGHT CLUBS
ABCS OF JEALOUSY
Its simply, I beat all their instructors combined in testimonials. One may has beaten like almost a dozen of them hands down. Daygame testimonials, not even night game.
Even their new instructor has 1 testimonial. That's one more than Jan Lifestyle for daygame who has none for students laid. I have to give them credit.
Also all of their short instructors sucked, they know it. So they hired a taller guy.
Selfish taller guy who is only in it for himself saying I used to have a home, too burnt out. Is only in it for himself. He will burn out again and again and quit.
The whole company is kind of narcissistic.
Its not like i'm trying to trash talk, but when they come and attack of this women. Someone needs to say something.
They have all the students I want for daygame.
But daygame is taken out of their hands.
They don't have results.
They don't like it someone like me wants to change the world but I don't have their marketing skills.
ITS TOO BAD, THESE ASIAN MEN MIGHT FIND ME TOO TOUGH,NAR OR UNRELATABLE.
BUT I HAVE A LOT OF FORMER ABCS OF ATTRACTION STUDENTS WHO GOT NO RESULTS.
ALL I WANTED TO DO WAS HELP ASIAN MEN, BUT WHEN YOU GOT SO MUCH STUDENTS LAID IN DAYGAME, PEOPLE GETS JEALOUS. 1000 SELF PROCLAIM LAYCOUNTS JEALOUS, JUSTIN WAYNE KICKS ME OUT OF HIS FORUM GROUP JEALOUS, NOW ABCS OF NARCISSISM, JEALOUS.
IN A PERFECT WORLD THE BEST DAYGAME COACH CAN JUST HELP PEOPLE. THEY CAN JUST HELP PEOPLE BUT INSTEAD ALL OF THIS POLICTICS.
I TRIED FOR YEARS TO NOT ATTACK BECAUSE OF THEIR MISSION TO HELP ASIAN MEN.
BUT ITS CLEAR TO ME THEY ARE HELPING THEIR OWN POCKETS AND THEMSELVES.
SHE TELLS ME NOT TO TEACH BOOTCAMPS FOR 3 YEARS? WTF, JUST BECAUSE SHE DOESN'T KNOW ME. THEN SAY SOME BULLSHIT LIKE I WAS MENTORED BY JUSTIN WAYNE? COME ON NOW, SO MUCH BULLSHIT. THEN SHE CALLS ANOTHER GUY THE N WORD ON FACEBOOK.
John (temjin) Elite