MOST PEOPLE GOT OFFENDED WHEN I POSTED THIS VIDEO SHOWING ME TEACHING MY STUDENT KRAV MAGA, HOW TO GET OUT OF BETA MINDSET, UNTIL I EXPLAINED WHY IT IS SO NECESSARY
I got another friend to take Krav Maga. He also experienced freezing up. The last blog post really struck a chord with a lot of people. They freeze up with a super fear.
When I almost got into a fight, wished it happened, everything came back. Back on the foward gear I talked about in my last post.
Everything I wanted to accomplish is way easier.
DISCLIPLINE EQUALS FREEDOM UNLOCKS YOUR MIND SO YOU CAN TAKE ACTION
The left book helps hardcases stop making excuses. But the second book in the middle helps you take action.
Some things I learned is you can only control yourself. Not the outside, so it should be called self disclipline equals freedom.
The book unfvcks your mind and makes you take action.
As people the more mental abuse, or sociopaths we deal with, the more we freeze up for the nervous system.
But I realized men need a bit of fighting. Maybe i'll organize a fight club with my friends, joking, but put on some gloves.
ISN'T IT WEIRD I TEACH MY STUDENTS HOW TO FIGHT, TO GET OUT OF BETA MODE. BUT DAN PENA DOES THE SAME THING?
He is the highest performance coach in the world for students results or making money.
I am the coach with the most students laid in daygame or cold approach in the world.
Sometimes its weird, but our concepts by default are very similar.
Actually everyone who is first place in a particular field or niche or whatever, tends to all have the same mindsets or filters. Mine isn't marketing. But the same filter for something else.
Too much in the fight mode stresses you out
you don't use the fight mode all the time. Just when the gear shift in your mind move by itself back to freeze or flight. Like a gear shift going backwards.
What will happen with your body will be flooded with cortisol, it is a stress hormone.
Only use the fight mode when you get stuck in freeze mode.
Its better to turn off the fight mode when you don't need it. But to turn it back on when you do.
The focus is just what you need for hunting, fighting, a sabretooth tiger attacks in the old days. But not as relevant as today.
Problem with some martial arts is they don't work in the streets
You still remain fearful with traditional martial arts. If someone puts you into a head lock, or bear hug or tackles your legs, or you are on the ground. Or pulls a knife on you, I do.
You don't know how to survive
Even if you learned shit like that, it doesn't really help train you in martial arts.
UNLESS THE SHIT WORKS IN A LIFE OR DEATH SITUATION, YOU WOULD HAVE A SUPER FEAR. YOU DON'T TRUST YOUR OWN KARATE.
Most of you don't know your jobs will be replaced with robots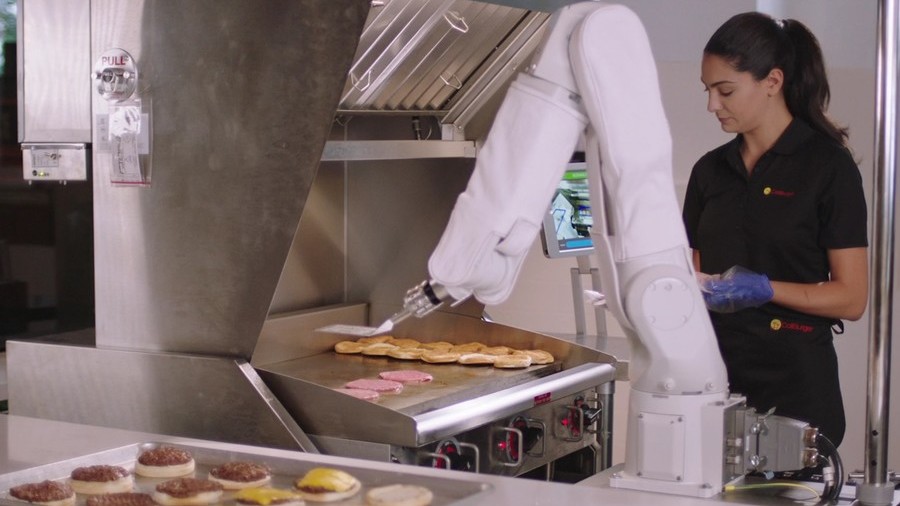 Robots doesn't get tired
robots doesn't complain
Robots doesn't act like snowflakes
They don't make demands
Be A Terminator, or machine
Emotions doesn't mean shit. You can be beaten and yelled at and be an emotional triggered snowflake. Feelings is something you feel or don't. Why not use it to your advantage
When I read that book a lot of things clicked. Its mental weakness that people gives into.
Mental toughness is the opposite. It is just move forward despite the feelings.
This is why most people will never be successful as some others. They are controlled by emotions.
Mental toughness is ignoring the weakness and fighting back against it. Its like an internal battle. NOT SO MUCH EXTERNAL
JUST FVCKING DO IT
JUST GO IN THE FORWARD GEAR OR FIGHT GET AND FVCKING DO IT.
When you fear failure, fear success, a perfectionist
Progress over perfection. I'm also a perfectionist. But sometimes you have to use big blocks of marble, clay or whatever before you sculpt. Sculpt before you work on the details.
On last trick is to trick your mind, just fvcking do it
Say you aren't going to approach, you are going outside
You aren't going to approach you will walk behind her
you aren't going to approach, you will just ask her directions
You aren't going to approach you will ask her directions and transition
You aren't going to approach her, you will ask her directions, transition and get into a cconversation.
SO BASICALLY BY TELLING YOUR MIND YOU WON'T DO SOMETHING, YOU WILL STLL GET IT DONE.
I've studied neuroscience. I have no idea how it works, but sometimes getting started is the hardest thing.
You wouldn't believe what you can accomplish.
Instead of fighting the forces in your mind, just bypass that.
-John Elite
Elite Playbook is more of the offense of the game, not the defense.
Be a Terminator or robot when you get shit done. When you deal with women, use feelings. But emotions are not feelings, emotional snowflakes. Feelings is something you can feel in your nervous system. What you feel she feels.
DON'T BE A PUSSY
Start Here With Elite Playbook, has 3 skypes too
-John Elite