I'm in the video 11 seconds in, how to take out the competition, or RSD?
Dan Pena told me to hypothetically break their legs. I told him I would hypothetically break their legs. We think the same. But there is a lesson in thinking.
While I don't have his wealth, I have his mindset and used it for teaching daygame. You guys needs to grow a pair. Seriously.
He is the highest performance coach for creating wealth in the entire world.
I'm the guy who has the most students laid in daygame in the entire world.
I'll talk about two things, and my student who experienced something similar. When you deal with sociopaths, they love freezing your mind. 
I know a lot of you are tired of this topic, you can fvck off for all I care. But this is the daily gospel of daygame. For a lot of daygamers, this is their PUA DNA, multiple mental illnesses called comorbidity. 
The more mental abuse you go though the more your mind is in freeze or flee
Fight, flight or freeze, have you heard of it?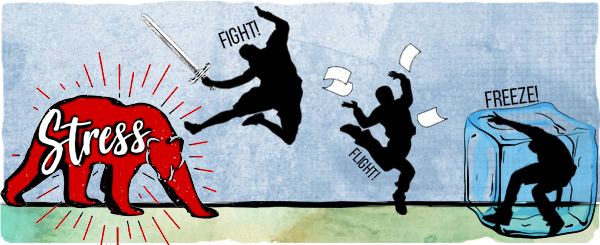 This was an evolutionary psychology sort of response.
I've dealt with horrible people who made my brain freeze, but good thing I went back to fight mode, my default mode.
ALMOST GOT INTO A FIGHT AT COSTCO
After 5 years of Krav Maga, I was ready to fight him outside. I don't condone violence or fightin, but sometimes you need to physically fight
I didn't have time, this women was taking forever to make a meal. 
I looked at my watch, I need to get out of here so I can buy my groceries. 
I see the sample food, she said she has to put it on the front. I said can I grab one? 
She said no, some b.s excuse like it takes a few mins or some nonsense.
I STILL GRABBED IT ANYWAYS. 
She grabbed my hand and some white guy said why are you so rude? 
I looked at him and laughed. 
Then he said LETS TAKE IT OUTSIDE
He wanted to fight me.
I calmly said, okay then, lets go outside and fight then
We can do it right now, lets go. 
He was in shocked and he started to chicken out
Then I called him a pussy, why are you such a pussy? 
I said come on lets go outside and fight, you wanted to. 
He never seen someone so calm, he thought I would freeze up and flee
Maybe he isn't used to seeing tough Asians. 
I keep calling him a pussy, stop being a pussy
He acted more like a pussy and he said you should call security to that women
I started to walk before they did, then I yelled stop being a pussy
I stuck my middle finger at him
All the security guards later on at the checkout didn't even bother me
I stared them all down, all the employees were scared
I had a good time and was back in fight gear. 
Your mind only goes forward fight, or neutral freeze or flee reverse
This is a common story with a lot of my students. With crazy sociopath parents or people around them, they freeze up

I always get back into fight mode, every single time.
Although recently I have been in more of a freeze mode, but once you can access fight mode, you can take action and move foward.
When I was GamingElite, it was always fight mode.
I would approach the hottest women, I didn't give a shit how much resistance I faced.
The resistance really helped me out by forcing adaptations in my techniques.
If you learn from an easy country, then the techniques or tactics aren't transferable.
A BOOTCAMP STUDENT THAT WAS MENTALLY ABUSED
Paper tigers
His boss was a short Asian women who kept yelling at him.
He was alpha at first, he didn't care what women thinks
She started to lower his standard telling him those kinds of behavior was wrong
He tried to fight back, but she eventually bellittled him and went crazy
He started to freeze up more and more. He started to get tamed like my other students
Eventually over time, even when I talk to him on the phone when I swear, he would freeze up
I told my students to take Krav Maga and learn how to defend themselves and how to destroy someone if they needed it in self defense.
They need to be on the fight gear and this helps with pickup.
THEY WILL TAKE IT TO RETRAIN THEIR NERVOUS SYSTEM.
ADVICE AND SOLUTION
STAY AWAY FROM PEOPLE TO MAKES YOU FREEZE UP, THEY USUALLY USE THAT TO MANIPULATE YOU. A lot of them are controlling narcissist or sociopaths. Not all, but a lot of them are.
You must always remain in the forward gear, you must never run or freeze.
Even if you have to cope with it, you always stay in the forward gear.
Almost all my inaction is action again when I am in the forward gear
Evolutionary psychology created these so you can fight a sabretooth tiger, or freeze and it doesn't see you, since you lower your body language. Or you run.
But these days there isn't that kind of threat.
FALSE EXPECTATIONS APPEARING REAL, F.E.A.R
That's my advice. I'm glad I came back. Back in the forward gear.
ALMOST A LOT OF MY RECENT STUDENTS ALWAYS FREEZE UP, ITS A COMMON PATTERN. I ALREADY KNOW THEY HAVE FVCKED UP PARENTS AROUND THEM. THAT MADE THEM SNOWFLAKES.
I'M NOT SAYING FIGHTING IS THE ANSWER OR VIOLENCE. BUT I AM SAYING BE A WARRIOR AND GET INTO THE FIGHT GEAR. IT GETS SHIT DONE. STAY OUT OF THE FREEZE OR FLIGHT GEAR. STAY IN THE DRIVE GEAR THAT MOVE THINGS FORWARD.
These days there is no reason to be in the freeze gear or flight gear. There are no sabertooth tigers anymore. Things have evolved, even if our nervous system didn't.
YOU GUYS SHOULD BUY ELITE PLAYBOOK BECAUSE THE SKYPE WITH ME IS WHAT MAKES THE PRODUCT WORK 10X BETTER. THEY BOTH ARE SYMBOITIC.
https://johnelite.com/2014/11/01/wayne-playbook-2/