MANIPULATION OR PERSUASION IS A GOOD THING. IF ITS DONE FOR WIN/WIN
You might be thinking what the flying fvck are you talking about John? My real name isn't John, but I find the name to be tied to my ego. Girls used to call me a different name. Anyways, I digress.
The problem with most sociopathic dating coaches is, they go for win/lose.
You really have to give back some value.
Every women has a different frame of mind of what is win/win
VANCOUVER WOMEN WANTS GUYS TO THINK  LOSE WIN
I realized I have no choice but to be a PUA for life. There is no other way when the odds are stacked against you. Or you become the cuck up there or most of the men in Vancouver.
GIVE HER WHAT SHE WANTS.
If she wants to be treated like a daddy to daughter frame, i'll do it.
If she wants to be treated like a husband frame, do it.
Don't be a boyfriend girlfriend frame with most girls if you are Asian. Your sexual market value isn't as high.
If the girl isn't thinking win/win, cut her out of your life.
This is where skills comes in, you have options.
Manipulation is good.
But if the girl has a lot of mixed feelings about you, just keep banging other hotter girls.
Sometimes you don't fit into the boyfriend provider frame as Asians, you really don't unless you are in Toronto. Don't be in that frame.
If you deal with crazy girls, you will regret it in the long run.
Its like when you have clients from hell, just move on. Even if you want it to work.
It really depends.
OBJECTIONS DEALING
Objections dealing is super important. You have to know the womens frame.
Its not just seeding the pull and stuff. Its more than that.
If you haven't cleared all of her objections, she won't come out on a date.
This is why Asians in countries like Vancouver should focus on same day lays. Not number closes.
Numbers in general are flaky because you are at the lowest totem pole being Asian
Work on yourself, be a better product.
You really have to be rich in Vancouver as an Asian, tall and buffed for daygame.
These guys with hoodies going around saying girls are cute, wearing H&M hoodies won't last.
OBJECTIONS DEALING AND TOTAL CONVERSIONS OVER TEXT IS SOMETHING I WANT TO EXPLORE.
YOU CAN'T JUST HALF WAY DO IT, BUT YOU NEED TO CONVERT FULLY.
IT DOESN'T ALL HAVE TO BE DONE IN THE FIELD, THE LINES OF GAME WILL BE BLURRED. AT SOME POINT YOU HAVE TO DEAL WITH OBJECTIONS. SALES SKILLS ARE NECESSARY. BUT YOU CAN'T SELL A LESSER PRODUCT.
SO INSTAGRAM WILL BE NECESSARY
IF YOU HAVEN'T FUCKING OBJECTIONS DEALING HER MIND COMPLETELY, SHE WILL FLAKE. THAT'S ALL IT IS. IF YOU FUCKED UP, ONLY WENT HALF WAY, SHE FLAKES IF YOU DON'T HAVE THAT MUCH SMV VALUE
If I really wanted to manipulate unethically I can. I just don't do it. But if it is a win/win, you better fvcking do it.
IF YOU TRY TO PLAY THE GAME FROM SOCIAL CIRCLE, YOU WILL LOSE EVERY TIME IN VANCOUVER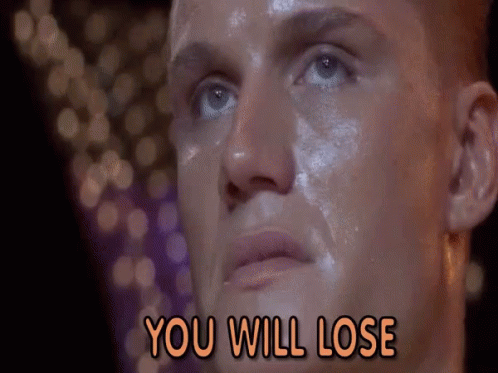 I'm beginning to think while it is good to have female friends. You will lose every time as an Asian man.
The odds are stacked against you here.
I suggest you move to Toronto. Where Asian men and white girls are couples. Stay the fuck away from Vancouver.
Its really about value.
Never get a phone number close, never, just same day lay. The girl will forgive you and stay with you. Women are stupid. They don't know any better otherwise.
SOCIAL CIRCLE GAME IS A WASTE OF FUCKING TIME. ITS LIKE BEING AN EMPLOYEE, TRADING YOUR TIME FOR MONEY. YOU WILL NEVER GET AHEAD.
USE DAYGAME TO TRAQUILIZE THE ANIMAL, THEN BRING IT TO THE FARM. OR DO DAYGAME TO BRING GIRLS INTO THE SOCIAL CIRCLE. THE BAIT IS A GOOD INSTAGRAM OR SOCIAL MEDIA PICTURES.
FOCUS ON LIFESTYLE GAME, DRAW WOMEN IN. NEVER BE PART OF THEIR TRIBE. START YOUR OWN. 
Or you will lose every single time. Don't chase, don't hunt, farm. Get them to come to you. Use an Instagram to document the lifestyle.
When you try to show them you are preselected by other women. That shit works in Toronto, but not in Vancouver. Women are the pickiest in Canada here for online stats. Toronto is the least picky. Honestly move out.
FASHION AS A FORM OF MANIPULATION
I'D RATHER BUY 10 OUTFITS OR SHOES OR WATCHES THAT ARE FAKE, VS 1 REAL. I CAN AFFORD THE REAL ONES EASILY, AS MANY. BUT I'D RATHER CHOOSE THE FAKE ONES EVERY TIME.
BRUTAL HONESTY DOESN'T WORK WITH WOMEN
If a women ask me how they look, I don't have time to fvcking lie. I really don't. Other beta men can lie and tell her everything is okay. I just tell them the truth. Its not the smartest strategy. I know.
Every time you are brutally honest with women. It depends on your SMV. When it is high, of course you are brutally honest. You have value.
If your value is perceived lower, then you will have to not always say the exact truth.
How do you make it a win/win? bang her first. SHE FORGIVES EVERYTHING AFTER THAT
WOMEN ARE REALLY IRRATIONAL.
YOU WILL LOSE BEING BRUTALLY HONEST. That's just bad advice from good looking PUAs.
RACE MATTERS
MY LATINO STUDENT NOW DYED HIS HAIR BROWN TO LOOK LIKE A WHITE GUY. GUESS WHAT, 10X THE COMPLIANCE.
You just have to look white, black or tall Latino and you get automatic compliance. its that simple.
Why do you think I dressed whitewashed? Its that simple, borrowing the SMV.
Honestly, SMV is 75% of game. Looks, money, status, well that's like 75% isn't it?
Even if you have the best game in the world, I do. Its not enough if you don't raise the SMV.
Focus on the 75% raising it,  not just the game tactics. 
Social skills matters more.
Social skills involves not offending people and beating around the bush and vibbing. I don't have time for that shit. I know how to do it.
JOIN MY INNER CIRCLE, click here
Yes I made it nearly impossible to join on purpose. Contact me of facebook. If you already knew me, great, I trust you more.
https://vancouverdaygame.wordpress.com/2019/03/28/john-elites-inner-circle-private-facebook-group-with-live-coaching-service/
-I post my real game here.
-Last two videos are 2 hours each. They cover many aspects of the game with my new, or real concepts.
They aren't new, its always been the real game when you think of solutions and not just extracting money from people. But solving their problems.
I'M NOT HERE TO BE WORSHIPPED ANYMORE.
I CAN MANIPULATE THE HECK OUT OF ANY GIRL. SHE CAN SAY YOU CAN'T, OR SHE CAN SAY YOU DIDN'T GET HER. IT IS BECAUSE I DIDN'T USE THE TOOLS TO THE MAX. I CAN, EASILY, BUT IF ITS NOT FULLY WIN/WIN, I WON'T. ITS NOT THAT HARD.
VANCOVUER HAS TURNED INTO A MANGINA STATE OF ENTITLED NARCISSISTIC BETA FEMININE GIRLY MEN AND ENTITLED WOMEN. BUT IS ENTITLEMENT, A HIGHER SELF OR LOWER SELF?
Has narcissism destroyed Vancouver?
I forgot, people doesn't know how to read anymore. That's not cool John to post a book on here.
The more resistance you face in Vancouver, the better your game becomes and its easier all around the world. It is how it is.
VANCOUVER CREATED ME. I NEVER WANTED THIS. BUT NOW I FEEL IT IS MY DUTY TO MAKE SURE NO ONE HAS TO GO THOUGH WHAT I BEEN THOUGH.
IT FORCES YOU TO EVOLVE AS A PUA. THERE IS NO MERCY HERE. YOU CREATED ME VANCOUVER, YOU CREATED ME. YOU JUST MAKE ME BETTER AND BETTER AT MY CRAFT.NEW IDEAS WITH INSTAGRAM IS FORMING. THANK YOU VANCOUVER. YOU…COMPLETE….ME
ALSO IF YOU CAN'T CLOSE DURING 5 APPROACHES OR MAKE SOMETHING HAPPEN. WELL YOUR GAME ISN'T OPTIMIZE. REMEMBER IF YOU ARE WEARIGN A RSD HOODIE,
GAME IS 75% OF SMV. ITS WHY MOST DATING COACHES ARE TALL STRONG AND GOOD LOOKING WITH A RACE ADVANTAGE. THEN SHOULDN'T YOU RAISE YOUR SMV TOO?
ITS NOT ALL GAME. THAT IS A LIE THE INDUSTRY TELLS YOU. 
WHY ARE ALL DATING COACHES MOSTLY TALL AND STRONG, DOES THEIR EASIER REFERENCE EXPERIENCE MAKES IT EASIER FOR THEM? IF SO, THEN WHY DO THEY HAVE NO STUDENT RESULTS? IS IT ALL SMV BASE?
SHOULDNT YOU FOCUS ON COMPENSATION THEORY INSTEAD? WORK ON OTHER AREAS TO RAISE YOUR SMV? IDIOTS. 
-John Elite