Sometimes people wants to be up to date. I make random updates sometimes in the beginning of the month. But lets list some of the updates.
Manifesto is the most powerful thing you ever heard. Perfect vocal abilities with only one day of vocal training from courses. It sounds completely different.
MY VOCAL IMPROVEMENT IMPROVEMENT
The voice you need to speak to 1.5 billion Asian men. 
I never heard such confidence before. I might be eventually the worlds best Asian public speaker in the world one day. But vocal coaching is the first step.
Lots of people sound beta. Even if you have the perfect game, no amount of new coats of paint will help if you haven't mastered the voice.
I ONLY PRACTICED FOR ONE DAY, NOT A WEEK AND IT WAS A TOTAL CHANGE
My communication abilities are constantly improving. Things are getting more and more to the point.
4K, VS 1080P
I find working in 4k is extremely difficult to edit. No matter how powerful my laptop is, it still stutters. Also rendering it takes a lot longer.
Well I was going to film all of this next week. Practice vocal coaching for a week. But it turns out, I was already quite good. I just needed some tweaks.
I'm testing things out and rendering the videos right now. Will they even have sound? Will it sync up? I don't know.
For now you would have to read the blog. 
HIGH INCOME SKILLS INCLUDED IN NEW SYSTEM
HIGH INCOME SKILLS IS ACTUALLY THE SAME AS GAME. 
I have the two worlds best mentors in the world. One I train with in his course, the other I met him. But I know all this concepts.
The shocking thing is these concepts are identical to mine in the game. My filter, my glasses, whatever, its identical.
This is not some RSD bullshit self development about feeling good. You feel good only when you achieved something like getting your dick wet. Not before, or you won't want to work harder, getting reward
Also, I have a lot of students that didn't make a lot of money. Or those who did, but doesn't know how to transfer their skills.
I'm going to take some of Dan Loks concepts and use them for the dating world.
Every students are now required to learn copywriting/text game, sales/same day lay, funnels/setup lifestyle game.
Its all the same shit.
CONCLUSION, YOUR JOB SKILLS, SOCIAL SKILLS, SOCIAL INTELLEGENCE, EMOTIIONAL INTELLEGENCE DOESN'T HAVE TO BE SEPERATED, BUT INTERGRATED INTO YOUR WORK AND DATING LIFE.
I'VE ALREADY TAUGHT THIS TO 3 STUDENTS AND IT CHANGED THE DIRETION OF THEIR LIFE FOREVER. HIGH INCOME SKILLS
I literally teach the students about my concepts. I was teaching another one it. Forgive the scribbles. But some of you are starting to get it.
JOHN ELITE SOLVES THE ASIAN PROGRAM OF HARD GAINERS
It can be done naturally without any substances or whey protein or heavier weights.
I cracked the code for getting wide shoulders. My friend I haven't seen in almost a year was like holy shit your shoulders are so wide.
I don't use any sort of steroids or any whey protein. I intermitting fast and I only eat from 3-6. I already showed you guys the exact work out plan.
He is the guy who wrote on my notebook the exact work out plan. It actually works. I combined it with Kino body's program and it works. I only work on 4 muscles. There I was helping him with his hair, still not finished. But he was dating so much finally he probably didn't care to reply.
I MEAN I DID SOLVE HIS DATING LIFE PROBLEMS FOREVER… PEOPLE DON'T RECIPROCATE AFTER YOU SOLVE THEIRS. THEY ONLY NEED YOU WHEN THEY NEED YOU. PEOPLE NEEDS RESULTS WHEN THEY COME TO ME
Doesn't matter, I only operate under win/win principles. That was a win/win up to a point.
Conclusion, you can't learn the game from a high SMV guy. Just as you can't learn weight lifting from a bigger guy. Their techniques and tactics creates levelling. Meaning the wrong techniques isn't transferable to low SMV.
But this guy is the under dog with health problems. He has it harder so his stuff works better.
THIS IS THE CONCEPT OF LEVELLING. YOU CAN'T GET RESULTS BY LISTENING TO THOSE WITH HIGHER SMV. ITS IS WHY THEY CAN'T TRANSFER SHIT.
There are so many John Elites of the world, the under dogs, the people society marginalized, took for granted, but geniuses. The world class level. They are all going to be part of my team. My team has expanded in every category except video editing.
FACEBOOK LIVE COURSE PRICING
I could charge $50 a month and you would still buy it.
I could charge 25 or 20 dollars a month. You would beg for the course.
I'm also going to make the first month only $1. YOU HEARD THAT RIGHT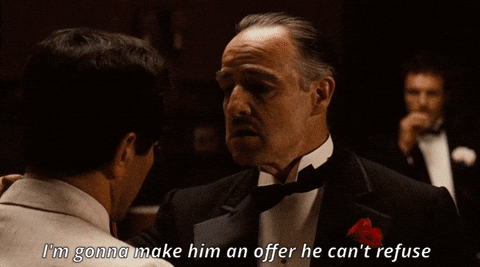 Every month afterwards is $15. A year you can get a discount. So you don't have to waste your time monthly paying.
Its not much money, like two Mcdonalds meal a month. But your results will skyrocket. Also, you would beg for more 1 on 1 coaching if you get so much results.
I already wrote the copy writing for it or sales page. I am going to put the pricing.
YOU WILL BE ABLE TO SIGN UP TOMORROW, THOUGH PAYPAL
-John Elite