The big problem you face is that some people gets a lay from my courses. Congratuations.
However they start to ego trip hard.
They think they are cool, or a god. The more it happens the more they ego trip.
They fall off…
But if everyone maintained their skillset, or habits which takes 30 days to get, then you can fall off if you don't train.
It is like stopping martial arts entirely then getting out there in a MMA fight, getting knocked out.
You can use all the strategies you want in the ring, but you will get knocked the fuck out, since you don't have the social calibrations anymore of the physical abilities like Elite 30, which is social calibrations
Non compliance, flakes is always caused by a lack of value, or a lack of social calibrations.
Tactics will only take you so far.
You can't play samurai game anymore during the pandemic.
AFTER YOUR LAY WITH ELITE 30, DON'T FALL OFF… MENTALLY… WHAT DOES THAT MEAN?
USUALLY, IT MEANS WHEN A BLACK STUDENT OR WHOEVER GETS MULTIPLE RESULTS. WHICH IS COMMON AMONG BLACK STUDENTS THEY WILL EGO TRIP… THEN CAN'T DO DAYGAME
The mind has to be reset, the mindsets are all time low, can't be teachable, changeable
This is a physical problem with the brain, it isn't software related, but the hardware, its broken
I HAD A VIETNAMESE BOOTCAMP STUDENT EGO TRIP SO HARD. WHEN HE GOT HIS FIRST SAME DAY LAY IN LAS VEGAS. HE DIDN'T LISTEN THE ENTIRE BOOTCAMP UNTIL I TOLD HIM TO HARD RESET
It wasn't until I told him to be a student again, then he can reset his mind, instead of ego tripping, getting offended.
I hate ego trippers so much, they need to be kicked in the balls a hundred times until they stop ego tripping.
When they ego trip they will ego trip so hard.. even worst than this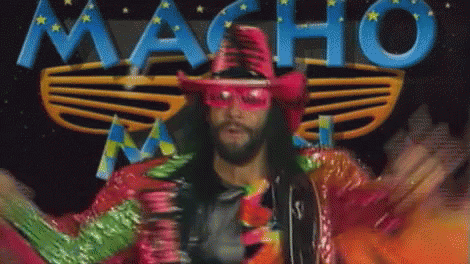 AFTERWARDS HE GOT 2 SAME DAY LAYS, EVEN AFTER THE FIRST APPROACH AT THE AIRPORT
His mind is never the same again, he is no longer mentally with us
It is like he is brain dead… eyes turned red,
HE WAS AROUND LATINAS…. EVEN IF HE WAS 5'11 HE HAD THE HEIGHT, HE HAD THE MUSCLES, BUT LATINAS ARE SUPER SHALLOW. THEY WANT LOOKS, HEIGHT, RACE, MUSCLES, EVERYTHING…
Latinas are shallow.. you need to have enough looks, muscles, height, or whatever if Asian. Then they will be into you.
It has nothing to do with racism, not at all, but it all has to do with shallowness, they want protector status or a ton of status maxing… otherwise they will flake on you.
HE HAD SUCH LOW SELF-ESTEEM, HIGH EGO, HE BECAME TOO NARCISSISTIC, TURNED OFF ALL THE WOMEN AS HE CAN'T READ THEIR FACIAL EXPRESSIONS AFTERWARDS
He lived in an area where there were so many latinas.
He would need to double his muscle mass even if he worked out before the BootCamp to get bigger. He needs to be double, like steroids level with his looks level..
The smug ego tripping look…
what was even worst was when an Asian vietnamese student among the worst was ego tripping that hard, he thought he pulled, when he walked a women to her car as she locked him out
A car isn't a pull, despite what Todd V made you believe, especially when she was trying to get away from him, he didn't even know
Until I went over his infield in the inner circle, many times, then he realized how shit he was..
But he was ego tripping hard for months until that infield analysis.
THE MARGINS ARE THIN, 20/35, IF YOU FALL OF MENTALLY EGO-TRIPPING YOU WILL LOSE YOUR ATTRIBUTES.
LET ME GIVE YOU AN EXAMPLE SO IT MAKES A LOT OF SENSE. A BUFFET RESTURANT DOESN'T MAKE ITS MONEY FROM FOOD, BUT FROM DRINKS. THE MARGINS ARE RAZOR THIN. SUBSTITUTE DRINKS WITH SOCIAL CALIBRATIONS… YOU GET THE POINT.
ONCE YOU HIT 20/35 IN SKILLS, YOU AUTOMATICALLY GET LAID. ITS DOWN TO A FORMULA. IF YOU GET LAID, EGO TRIP HARD, GET SATISFIED, STOP PRACTICING YOU WILL BE BELOW THAT LINE OF FUCKABILITY, SO YOU WILL FALL OFF…
For example if you ego tripped hard you won't be able to practice. Since the margins are so thin, getting over that 20/35 line you need perfect social calibrations, social skills.
It takes 21 days to develop a habit, you can't skip more than 2 days
It is like training before an MMA fight.
You can try to think strategy, tactics all that shit, but it won't work.
You need your body language in such a way an alpha male has his, the tribe leader.
A STUDENT EGO TRIPPING (most likely black), THE BEGINNING OF THE END OF HIS DAYGAME RESULTS FOR HIM…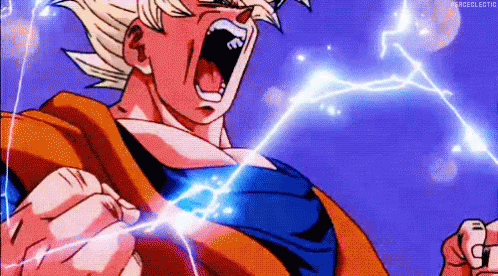 EVEN IF YOU ARE BLACK, IT DOESN'T MEAN MUCH ANYMORE DURING COVID 19. YES YOU HAVE THE HEIGHT, YOU HAVE THE MUSCLES, THE POSITIVE STEREOTYPE STUFF. BUT SOCIAL CALIBRATIONS, SOCIAL SKILLS IS MORE IMPORTANT THAN EVER…
Before Covid 19 it would of been okay
Now if you don't have your social calibrations intact, even if you are 8/10 for perceived natural status, you still need to get over that line of fuckability.
IN THE PAST THEY USED MORE GAME. IT WAS MORE FORGIVING, NOT IT IS DROWN, NOT DROWN, NO MERCY.
You could of done more volume, until a women forgives you, maybe you were at the right time, right place… not anymore.
OR YOU COULD STATUS MAX IT, LOCATION MAX IT, BUT ITS NOT SO EASY.
Lifestyle, high value job, 3rd world money status advantage, exotic advantage, perceived natural status, all status maxing…
When the women has less money, survival value, you have a baseline version of that…. more than the locals… then you have survival plus replication value, both
The worst thing is if you only have replication value, not survival value during a pandemic.
You get women below your looks level… it just feeds your ego, but won't get higher quality women.
its like an endless loop of being satisfied with tinder, low self esteem, but it lowers your self esteem by ego tripping, having no skills
At the end of the day a lay from tinder is like going to a super market, vs hunting for it yourself, turns you lazy…
you will never escape, there goes many years of your life
WHAT HAPPENS IF YOU GET MUCH OLDER, START TO AGE WHERE YOU CAN'T USE TINDER? ITS GAME OVER, YOU WON'T HAVE THE SKILLS ANYMORE TO CLOSE IN DAYGAME
they don't care, nobody during the pandemic tries to go higher,
they say they want to, but always will revert to the lowest common denominator..
NON COMPLIANCE IS CREATED FROM A LACK OF SOCIAL CALIBRATIONS
THAT 10% STATS IS BULLSHIT, AMONG THE SO-CALLED ADVANCED GUYS WHO ARE NOT EVEN ADVANCED. THEY JUST USE VOLUME TO COMPENSATE FOR A LACK OF SOCIAL CALIBRATIONS…
The inner circle of players and naturals are closing at a much higher rate…
With such high levels of social skills, social calibrations, they have more points.
It takes practice, but the margins are razer thin…
PAUL JANKA HAS LOOKS, BUT NO SOCIAL CALIBRATIONS. HE WOULDN'T LAST IN THE PANDEMIC OF TODAY WITH 40 SECOND NUMBER CLOSES
He has no real proof, we believe him because he is good looking.
I doubt he has any real skills… just SMVing it with volume…
If he had the skills of a natural,
People can say they are naturals, which is bullshit..
A real natural has social skills, social calibrations
If someone says they are a natural, but I don't see these qualities, they're full of shit.
They are just privileged, but not a natural…
MY STUDENTS ARE GETTING LAID WITH VERY FEW APPROACHES, ONE AFTER ANOTHER FOR THOSE YOUTUBE LIVE. SUCCESS LEAVES CLUES
This defeats the whole volume thing, which is like ads. You pay youtube or facebook to put out an ad. Lets say 100 people sees it, 1 person buys it. That is an ad.
So they pump out volume because 200 people sees it, 2 sales..
That is their mentality.
Maybe fix the calibrations, or the offer or the copywriting…
Then the conversions will be higher
But my students are closing within a few approaches..
At the same time some might drop off, take a break after that lay.
AFTER HE GOT HIS LAY HE WAS SATISFIED.. TOO SATISFIED. HE DIDN'T APROACH MORE, PARTICIPATED LESS IN THE INNER CIRCLE. BUT HE GOT HIS LAY. OR AS I SAY HE FELL OFF…
IF SUCCESS LEAVES CLUES, FAILURE LEAVES CLUES TOO
PRACTICE IN THE MIRROR, GO OUT THERE EXCELLENCE IS A HABIT
IT TAKES 21 DAYS TO FORM A HABIT, SINCE YOU ARE NOT USING GAME AS ANTI LOCK BRAKES. YOU NEED TO ALWAYS KEEP UP YOUR HABITS UNTIL IT IS SECOND NATURE.
IF YOU MISS MORE THAN 2 DAYS YOU LOSE YOUR HABITS.
I have this Filipino student who keeps saying i'll do it tommorrow.
I'll change his last name to, tomorrow… on whatsapp then.
If he keeps up this habit, i'll do it tomorrow, its impossible to get his brain to learn the new skills..
IF YOU LOOK AT THE myelin sheath, IT BUILDS IF YOU KEEP WORKING ON YOUR HABITS. IF YOU MISS 2 DAYS IN A ROW OF PRACTICE, THEN YOU LOSE THE SKILLSET. IF YOU PRACTICE, THAT BECOMES A JACKET THAT IS BUILT ON TOP OF YOUR NEURONS… THIS IS WHY ZOMBIES ARE FUCKED… IF THEY SPAM APPROACH WITHOUT SKILLS. THEY ARE REINFORCING BAD HABITS..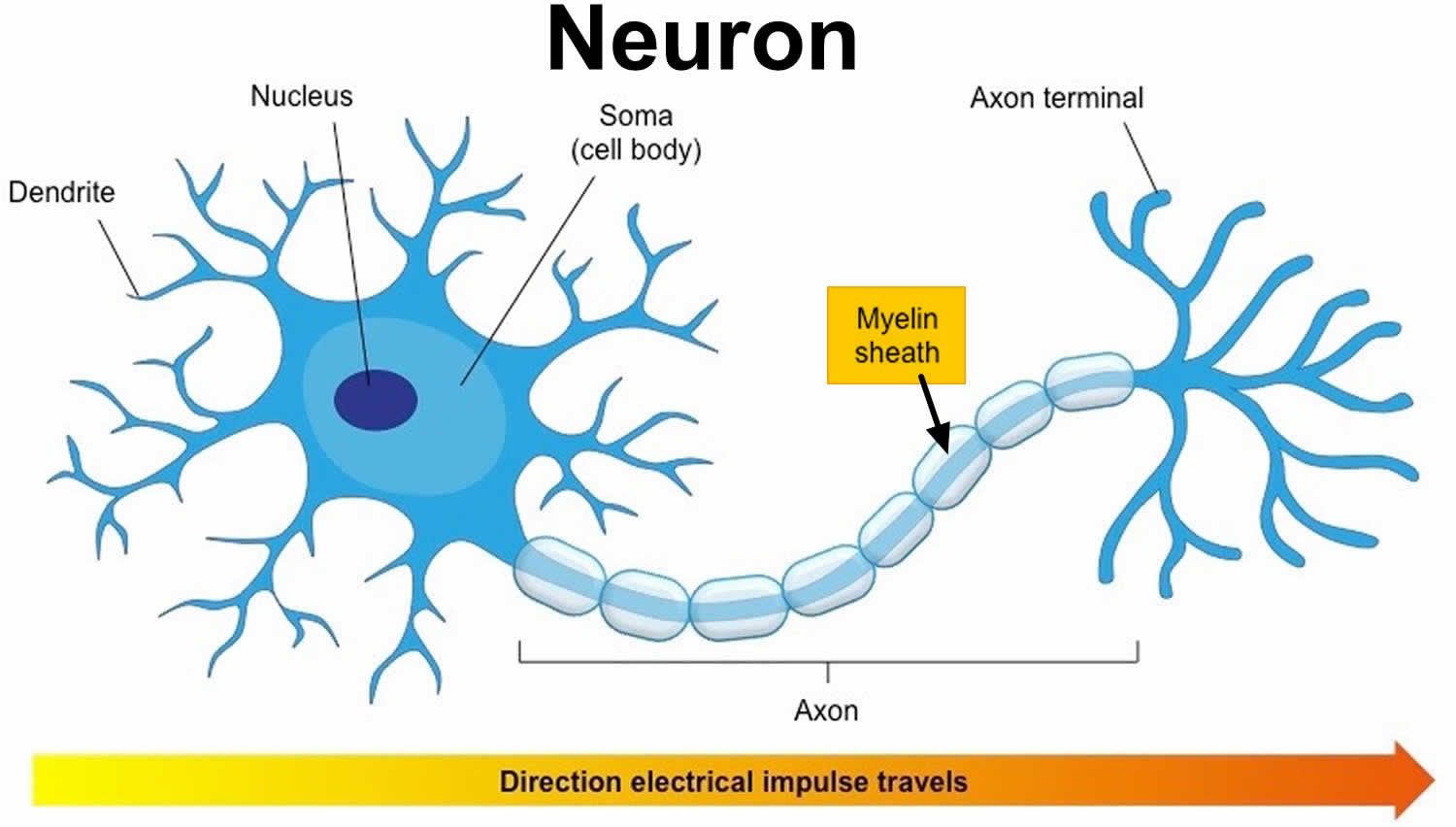 I'm very surprised how you guys aren't all starving to death during this unending pandemic…
It seems like with habits, the rich gets richer, the poor gets poorer.
If you are poor, you have poor mindsets, but somehow that never changes
This isn't just some opinions as facts, this is rooted in neuroscience..
YOU CAN'T JUST DO IT ONCE, DUE TO A LACK OF RESILENCE. THOSE WHO GETS TRIGGERED AREN'T AS RESILIENT, I CALL THEM HALF RESILENT. YOU CAN'T HANDLE THE STRESS TO PRACTICE
zombies are so dysfunctional…
Why can't I get a normal case for one?
I don't only get hardcases, but impossible cases a lot, even now unteachable cases.
BY NOT BEING ABLE TO HANDLE THE STRESS. YOU START TO THINK I AM CRAZY WHEN I SAY TO PRACTICE. NO YOU ARE CRAZY, STUPID, LAZY, A SNOWFLAKE CUNT
YOU DON'T NEED TO APPROACH EVERYBODY, JUST THE RIGHT SETS
ITS LIKE POKER, YOU CAN FOLD A LOT, THEN GO FOR THE RIGHT SETS GOING ALL IN LIKE JAMES BOND IN CASINO ROYALE.
MAKE SURE SHE HAS NOTHING TO DO, OTHERWISE YOU WILL HAVE TO THROW IN A HUNDRED DHV STORIES BECAUSE YOU COMPENSATE WITH IT DUE TO A LACK OF SOCIAL CALIBRATIONS
BUT TO IMPROVE THIS MINDSET, IT CAN BE WHATEVER SCORE YOU WANT. DON'T YOU THINK THERE ARE HOT WOMEN THAT HAS NOTHING TO DO TOO?
THEY SAY I DON'T WANT TO BE OUT THERE FOR HOURS… BUT WHO SAID YOU CAN'T FIX 6 WOMEN WITHIN 1 HOUR THAT ARE HOT… THAT HAS NOTHING TO DO?
IF YOU CAN READ HER FACIAL EXPRESSIONS IF YOU CAN'T LISTEN TO HER VOICE. IF YOU CAN'T, YOU HAVE NO CHANCE…
THERE MUST BE SOME SOLUTIONS TO THIS PROBLEM RIGHT?
I'll continue writing this blog post, I past out, been so tired today, I never felt so tired in a long time. It feels like I am catching up on sleep or the lack of it, all in one day for the entire month that I missed.
MY ADVICE I GAVE TO TWO ELITE ACCESS STUDENTS TODAY WAS, ALWAYS LUMP YOUR PRACTICE TOGETHER…..
If you try to practice monday, wednesday sunday your neuropathways can't level up.
Its better to do that on monday to wednesday rather than split it apart.
This is what happened to the black student as he went on tinder, I knew it was the end for him, he will plateau on daygame since he won't practice.
HE THOUGHT HE WON THE WAR, HE JUST WON A FEW BATTLES IN LOW QUALITY PARTS OF THE MAP. BUT WILL LOSE THE WAR OVERALL USING TINDER.
he doesn't know no matter how he thinks, it will blow up in his face in 4 months due to low self esteem
The wrong path… the sociopath…
They can't see the fog of war.
WHICH BRINGS ME TO MY SECOND POINT. SINCE YOU AREN'T DEPENDING ON GAME AT ALL. YOU ARE DEPENDING ON SKILLS… SKILLS ISN'T EASY FOR AUTISTIC PEOPLE.
It doesnt stick into their brain so they try to gamify everything.
While game will get positive stereotype people above the line of fuckability, well i'm not talking about the pandemic but before it.
But during it, the margins are super thin.
Your skills will lower when you ego trip after a lay then not practice.
That means one day you have 2/2.5 for social calibrations… in a few days it goes down to 1, or 0 when you stop practicing, then ego tripping.
Most Indian students doesn't practice anything I tell them to do. None, zero… not even one exception due to being too triggered, which lowers your resilience.
If you want to maintain the skills, you have to take care of it like a plant.
You stop watering it, you are fucked
I would treat each practice in the mirror as one approach
You practice 100 times in the mirror, then you same day lay in one approach, maybe its better to think you made 101 approaches since you had the ability to fuck up in the mirror..
But its no stakes practice meaning no conquence practice so you are fine
Plus you get to fix your mistakes as you spot them
If you can, depending on how much a zombie you are
ITS ALSO A BALANCE OF SELF ESTEEM.. TOO MUCH EGO, TOO LOW SELF ESTEEM, EGO TRIPPING… NOT HARD RESETTING…
Its like keeping your mind on the line.
COMPETENCE EQUALS CONFIDENCE.
Without skills, you don't get competence….
so you have to ego trip as your competence lowers….
I remember a Chinese carp student who asked me what is the most important.
I said skills, (social skills, social calibrations)
he didn't get it..
He was like but its all charm, charisma…
When I heard that from multiple carps I knew they were fucked..
So I made the newest Youtube Live to address that.
I'm going to skype with a student, will try to finish this post later today…