MOST OF THE RSD OR FORMER RSD VICTIM ZOMBIES PROCRASTINATES, PUTS THINGS OFF, WANT TO DO IT TOMORROW,YET THAT DAY NEVER COMES, DELAYING THEIR RESULTS FROM MY TRAINING. I'M EDUCATING YOU ABOUT IT HERE, YOU CAN'T MISS THIS VIDEO IF YOU WERE A ZOMBIE BUT WANT RESULTS WITH MY TRAINING FAST
There I was, a dating coach trying to get former RSD victims laid for my daygame courses.
The thing is, at the time it was their slow speed of implementation.
The big problem was that they were very much like mindless zombies, who can't think properly. Who procrastinates, puts thing off as if they have intense ADHD.
That meant they were resisting me at every step of the training.
If this was like chiropracting, where the spine has 33 pieces out of place, I have to fix it.
Then they resist, try to do it their way, which is insane…,
which delayed their results, increased my frustration with them,
I have to yell more to keep them in line.
THEN SOMETHING CHANGED…
I taught them speed of implementation or adaptation concept about how they are so ADHD, autistic, low functioning sociopaths, unable to perceive things where other dating coaches or bigger zombies can manipulate them!
Instantly it became crystal clear to me how to get them laid faster by pointing this out, so they can work on their mistakes, because I saw that I was treating them like humans, not zombies.
My plan was to start explaining to them the 5 traits of low self esteem, how not being teachable/coachable, changable/adaptable will delay their results in every area of their life. I mean how you do anything is how you do everything….
So I started making this video about the speed of implementation to educate the RSD zombies, the know it alls who knows it none. But I didn't stop there.
I then worked on keeping the zombies on the line….
That they have to get things done as fast as humanly possible as if their worthless zombie life was human and it depended on it.
After that, I used disclipline, when they are off the line, they get yelled at, when they are not, they get encouraged.
They are zombies, they can feel things, reacting to stimuli, but doesn't have emotions…. just butthurt feelings from low self esteem high ego…
Building on that success, I decided to just keep calling them zombies if they don't change their zombie ways of zombie procrastination even if they are low functioning. Otherwise they will tear everything to pieces like a zombie if they aren't aware of it
I call it "the speed of implementation or speed of adaptation"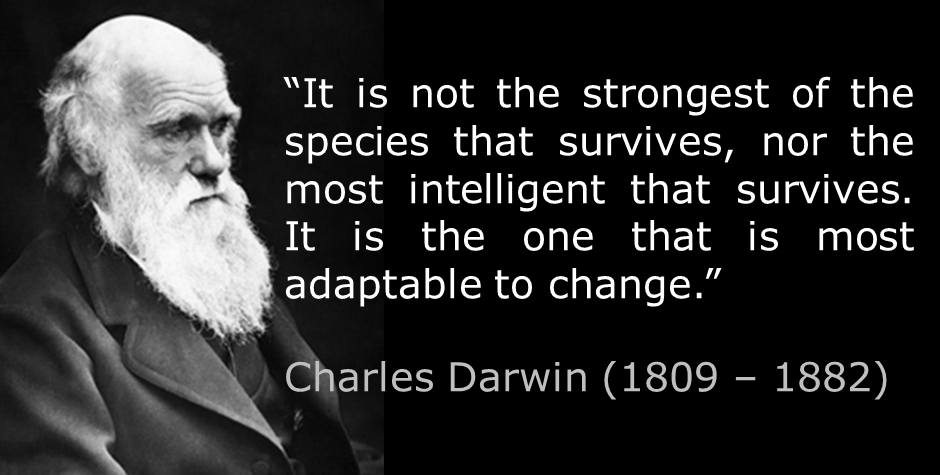 With the speed of implementation or speed of adaptation I can now get even zombies pulling women home, even laid.
Well I already did before…. since most of my students were former RSD victims..
But during Covid 19, their cortisol (stress hormone) is off the charts, fucking up their mindset ever further!
And that's why I'm so excited to share this with you so you can get these types of results too!
Hey, did you know that procrastinating, slowly adapting, being resistant is not normal? ?
I know it sounds crazy because we're so used to hearing about that everyone is lazy, which is true, and while that is important, I'm going to share three strategies with you today that's going to revolutionize the way you do daygame and change your life.
I am a dating coach who has 479 laid/pull testimonials for daygame
So what is speed of implementation or speed of adaptation??
It's how my students gets laid so fast in daygame
It's Imagine it is a spine, with 33 vertebrates. Everyone has 33 problems.
It is just the normal cases are able to adapt faster to these 33 changes while the hardcases, impossible cases are resistant since they are sociopathic zombies with autism ADHD, opinions as facts, have to do it their way.
So I'm going to share with you 3 strategies about how my students gets laid so fast and how you can get laid faster.
And I know what you're probably thinking: why not put it off till tomorrow.
But again, I'm going to show you a great way you can do it in 15 minutes or the same day and get amazing results.
So the first strategy is, do it my way first then you will see the results, learn the lesson from it.
The big idea here is no amount of explaining to your zombie brain will make you understand.
This is important because you need to stop pretending you are smart or you even know anything. You have been skillessly spam approaching for the last few years reinforcing bad habits.
Busy-ness is a form of laziness cause it requires no skills to spam approach to SMV it!
The second strategies is how you do anything is how you do everything.
The main thing to understand here is that if you are making delays here, half assing it, you are delaying other areas of your life too.
This means most of the RSD victims can't even get a job, or hold down a job. Unlike now during this pandemic where people are finally hiring since nobody wants to work anymore as they collect government checks from their filthy socialism.
The third strategy is there are 5 mindsets.
THIS WAS SOMETHING I NEVER SHOULD OF TAUGHT THE PUBLIC, BUT IF YOU AREN'T AWARE, THEN YOU WILL ALWAYS BE GASLIGHTED BY RSD SECRET ADVANCED MINDSETS WHICH IS TOTAL BULLSHIT… WHICH JUST MAKES YOU TAKE MORE MASSIVE ACTION AS A SOCIOPATH ZOMBIE AUTISTIC SKILLESS SNOWFLAKE CUNT
Its rated out of 50, 10 points each. So I can tell how fast you will get laid, LMS aside… .
This is key because
How teachable/coachable
how changeable/adaptable
how skillful
how much belief do you have in yourself?
manifestation, your thoughts/ triggered feelings
Your scores are much lower during Covid 19 due to excessive cortisol.
Now, I know what you're thinking.
It's no big deal. Lets put it off, go at your own pace.
Well the tricky thing is that you are a zombie, you have no concept of time.
You even try to crack your own spine or game doing it yourself, like a total low functioning zombie narcissist.
You don't even realized you are delaying your lay as if you just can't take the easy path due to low self esteem which this zombie mindset takes over your actions.!
And so I've created this Elite Access you can get consulting, well not coaching, then you can be on track.
Even if you are a slow learner, you resist, it is better than depending on your zombie brain of stupidity, slow speed of implementation.
And so what this is going to do is you get to ask 2 questions for 365 days a year.
Or you can ask next step
Or you can ask me to yell at your zombie ass to get you focusing again!
And I, as a dating coach who has 479 laid/pull testimonials, the most laid testimonials during Covid 19, also my system worked for all 3 lockdowns, what I do is already is proven to work for the students even during Covid 19
Even my courses works, unlike theirs which is incomplete which funnels you into a bootcamp to make more money
I don't make that much money on Elite Access. Some students use it every day, some students uses it every week, some every month, or few.. but when they need it, they are glad its there.
So what I've done is I've also added a fashion make over as a bonus, also, one entire outfit, hairstyle change into it which you could only get from a bootcamp since I don't talk about the fashion in any details.
And when we communicate tomorrow, I'm going to give you all the details about how you can get started.
I honestly don't know how much longer we'll keep this Elite Access available and prices will probably go up because Eventually, I would have to charge more, but I thought it was unique how there are $365 days a year, so it works out to $1 a day. It got so many people laid, or at least pulling.
It has changed lives, people who would of lost their job, it was saved, people who kept getting fuck buddies used Elite Access to work on their social skills flow drills.
So make sure you click the link tomorrow to get all the details while it's still available.
We're always here to help and I can't tell you all the amazing results we've gotten for former RSD victims just like you who are struggling with speed of implementation as a former RSD zombie.
I can't wait to see you on the inside.
Have a great day.
-John Elite
P.S, summer is almost over. You can either choose to invest your money into assets which puts time, money, skills in your pocket or back into your life… Or you can buy liabilities, which takes time, money away from your life, especially if you don't get the entire course opened on day 1. You would spend lots of money funneled into a bootcamp, blaming yourself. This is a liability.
I don't get anything out of getting you laid fast, I lose money in fact. It is just more people I get laid, the more laid testimonials I post, the more students I get. Which works out as a win/win for both of us, not a win/lose.
UPDATES: THE OLD MAN TOOK A DAY OFF, HOPEFULLY, HE IMPROVED SOME OF HIS SKILLS. HE DOESN'T HAVE EMOTIONS, OR CAN EVEN SEE HIS MISTAKES. SO I AM CREATING INDICATORS FOR HIM, TO SEE IF THE SPEED IS TOO FAST, OR IF HE WAS CONGRUENT FOR KAIZEN….
I'm awake during German time, but this will be over in 5 days or so.
He can't see it as a whole…. much like most RSD zombies, their perceptions are blind to it
Hell they are even blind to other dating coaches, when they are evil, think that is high vibrational energy, not cult charisma energy…
I also think what I am charging for Kaizen is too cheap.
I did that to get more students, but there are too many student results from it.
One student failed it, the rest succeeded… one student with too much cortisol, that his body shuts down, he repeats his mistakes, ultimate unreachable case zombie…