HE BLACK I BLACK I VOTE OBAMA… CHOOSING SIGNALS… UMM WTF DOES THAT EVEN MEAN?
There I was, a dating coach trying to make students realize you don't have to training with a dating coach your same ethnicity.
The thing is, at the time… people made auto decisions without any second thoughts.
Like a black person will vote for Obama, he black I black I vote Obama.. (not trying to be racist here, just saying…)
The big problem was that the other dating coaches that is your race, isn't perceived by women to be your race since they are either white washed, black washed or middle eastern washed.
That meant the dumb stupid bhenchode zombies has a thumb up their ass, automatically assumes others are percieved by women just like them. Of course not, if the coach is white washed, black washed, middle eastern washed….
That's a higher value…
Or the black students automatically trust AMS or Justin Wayne before, ruining their daygame for life.
White students always goes to a white dating coach, getting no results as they don't have me as their first choice, but I have to do the repair work,
which meant I had to do all the repair works since they need to get burnt so badly when they have low SMV…
then they come here grinning, smiling at me with their teeth, their phony smiles, since they know I am the only one who can fix their issues and get them laid since the got burnt by other dating coaches.
They are so hypocritcal of being a sheep who automatically choose the same race as a dating coach as them as if it were the only option…
Then, as if by chance, something amazing happened…
I am really the only short skinny daygame coach that is Asian with a track record of getting students of every race laid for daygame
It is bottom up, not top down about that if you look white, black or middle eastern, your game is only transferable if they fit into a boyfriend girlfriend frame.
Their game won't transfer to shorter skinnier daygamers, especially lower SMV Asian men…!
Instantly it became crystal clear to me how to get every race laid, bottom up style, not top down, because I saw that other dating coaches who are value deniers doesn't realize they don't look like their ethnicity.
Women doesn't perceive it that way, when they are value denying… to gaslight, to manipulate when no women I have ever seen every thought they were that ethnicity they said.
Not even once with my Indian students did women know what ethnicity they were when they were dressed white washed, accent or no accent.
THE WOMEN COULDN'T PAIR THE ACCENT, BUT THEY REPEAT THIS LIE OVER AND OVER UNTIL YOU BELIEVE IT GASLIGHTING YOU…
My plan was to start pointing this nonsensical he black I black, I vote Obama or go with this black coach like AMS by default.
So I started to write this as a blog post about it. But I didn't stop there.
I will make a youtube live video or will make one in the future about this topic since it is so important.
After that, I showed a chart of negative stereotype minority dating coaches vs higher value ones.
Its not what the race that the person was born with.
Even my old roomate looked Latino, or middle eastern. Women treated him as such.
Building on that success, I decided to show one laid testimonials from students after another to show people the truth, that taking one thing out of context doesn't mean it is the truth..
That is just opinions as facts, not facts as opinions..
I call it "whoever has the most laid testimonials is the one people should go to.
Its that simple everything else is just a distraction, spin doctoring, manipulate, marketing, half truth pill".
With whoever has the most laid testimonials is the one people should go to.
Its that simple everything else is just a distraction, spin doctoring, manipulate, marketing, half truth pill I can now get so many students of every race laid.

Yes I have many white students, black, latino, middle eastern, Indian, Asians. All races unites under one banner, they all unite under John Elite!
And that's why I'm so excited to share this with you so you can get these types of results too!
THIS WAS ONE OF MY STUDENTS. I NEVER TAUGHT HIM TO STEAL ASIAN WOMEN… I RESERVE THE RIGHT TO TEACH EVERY RACE…OR DEFEND MY STUDENTS AS I SAID AGAINST THE HALF TRUTH PILL
HE IS ACTUALLY IN THE ELITE PLAYBOOK, FOR THE QFT CHAPTER… NOBODY KNOWS THIS…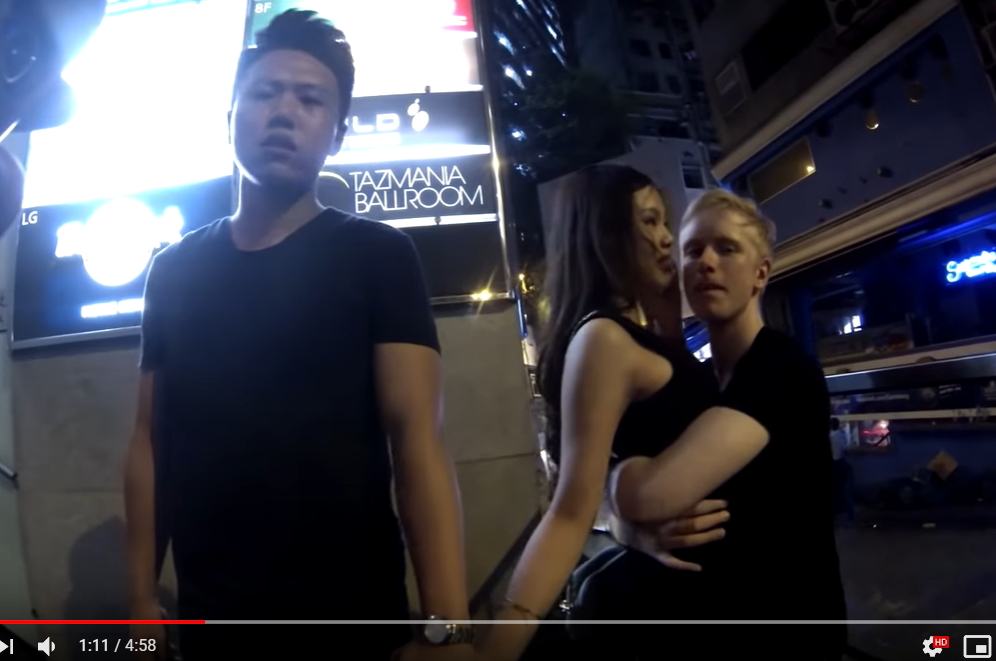 NO JOKING, I TRAINED HIM WHEN I FIRST PUT MY ESCALATION LADDER FOR MY PRODUCT IN 2016… HE IS EXACTLY 6'7…
Now you are like holy shit that is John's student or GamingElite… wtf… doesn't make any sense…
But the media, people, ABCS of Narcissism ran with this story, then tried to cancel him.
But John I thought you were racist against white men… nope…
I might not like tall white dating coaches, I think they suck shit…
But no way I am racist, nor was this student…
HE IS ACTUALLY IN THIS VIDEO… NO JOKE. HIS FRIEND WAS MY 6'0 TALL KOREAN STUDENT. IF HE WAS A RACIST ASIAN WOMEN STEALER, THEN HE WOULDN'T MAKE FRIENDS WITH ASIAN GUYS…. THAT'S COMPLETE BULLSHIT…
I taught both of these students, one paid for the bootcamp, the other tagged along… but he is sitting on that bed in the background of my QFT video in the Elite Playbook…
Only the Asian guy was speaking who lend me his Sony mirrorless camera to film the product.
Back then we didn't have any small sports camera…
YES HE WAS THE FIRST ONE IN A BOOTCAMP TO LEARN MY ESCALATION LADDER IN 2016… BOTH OF THEM…. THE SAME ONE AS TODAY… THIS IS THE HOSTEL I TEACH FROM FOR MY STUDENTS IN BOOTCAMP IN VANCOUVER…
WE GOT INTO EVERY SINGLE NIGHT CLUB WE WANTED THANKS TO HIM… I DON'T DO NIGHT GAME
Even social circle parties…
You don't know me….
WHAT REALLY HAPPENED JOHN?
He told me that he was already with that women.
Sure the dickhead next to him I have no respect for…
But however, he was with that Asian women. He saw her there, some guy walked up to her then held her hand
Since she wasn't with him… he was like wtf…
So he was confused, so he hugged her, kissed her, then he grab the hand away, then walked off with her, since he already was dating her….
DID HE LIE TO ME? I DIDN'T SENSE HE LIED TO ME AT ALL…. NO…
He doesn't show any racism at all, not at all.
He has Asian friends, is taught by me for a day..
He even was using a laptop, at the bed there, he showed us self proclaimed high laycounts guys course…
But of course, he never trained this guy at the time… but that other guy took credit for it..
It was a stupid course that was no effective for daygame at all, with stupid white background, red text, I remember even way back then…
THE KOREAN STUDENT FINGERED A 6'2 BLONDE, SINCE HE GOT AN EARLY COPY OF ELITE PLAYBOOK BEFORE THE BOOTCAMP. ELITE 30 DIDN'T EXIST YET. BUT I AM BUILDING OUT THE ESCALATION LADDER SO I TOLD HIM IF I CAN BORROW HIS CAMERA, I'LL UPDATE THE COURSE…
The white guys laycount was quite high, of course he's been with Asian women, a lot. That I know…
He is a nice guy, but he told me the media cruxified him, or cancelled him.
I hope he wasn't lying to me about what happened with the Asian women, I don't think so.
WHY WOULD JOHN ELITE DEFEND A GUY THAT IS HATED BY THE ENTIRE WORLD, ASIANS? CAUSE HE WAS INNOCENT… IT IS THE RIGHT THING TO DO.

I don't deal in half truths…
or anecdotal evidence, confirmation bias, or things taken out of context…
Anecdotal evidence is based on hearsay rather than hard facts. People like to share stories about things that happened to them, or that they heard about, to make a point. That kind of talk is anecdotal: based on small, personal accounts.
FOR HARD FACTS, HOW THE FUCK AM IN A PIC WITH HIM? I'm different, I don't operate that way..
WHAT HAPPENED WITH THE KOREAN STUDENTS? HE TOLD ME NOT TO TEACH WHITE PEOPLE THIS TECHNOLOGY…
I understood why he said that…
He did get 15 lays during my bootcamp and flying to Asia
He fingered a 6'2 german blonde at the hostel, banged a pretty Asian women, then another just okay looking a few times, she was on her period… tons in Asia..
But the prejudice I got was indirectly from the Asian student of all places.
I know his heart is in the right place, but I told him, I got the right to teach any race I wanted to…
BRUCE LEE WAS THE SAME WAY… HE LET EVERYONE TRAIN WITH HIM…
THE TRUTH ABOUT WHITE PEOPLE, WHITE DATING COACHES, WHITE STUDENTS…
MOST WOMEN CAN ONLY SEE THE FASHION, HAIRSTYLE OR WHAT POSITIVE STEREOTYPE, THEY CAN'T REALLY PERCIEVE THE FACE. JUST HEIGHT, PERCIEVED RACE, HAIRSTYLE, WHAT TYPE OF FASHION, MUSCLES, NOTHING ELSE… THE REST IS JUST A HALF TRUTH PILL. SO A GOOD LOOKING JOHN ELITE STUDENT VS AVERAGE GETS EXACTLY THE SAME RESULTS…
Women are more into overall value, 20/35, nothing else. Women can weight your overall value, vibe, SMV, to calculate the score.
Women can see through you, when they are close, like octopus.
When far away they might say things like no I don't find that guy attractive, hes not my type on Tinder…
But women doesn't know what they want until it is in front of them… cause the value system can change depending on the way you stand, the vibe since women can sense how many women you banged. Social skills, social calibrations…
percieved natural status, race, height, protector status…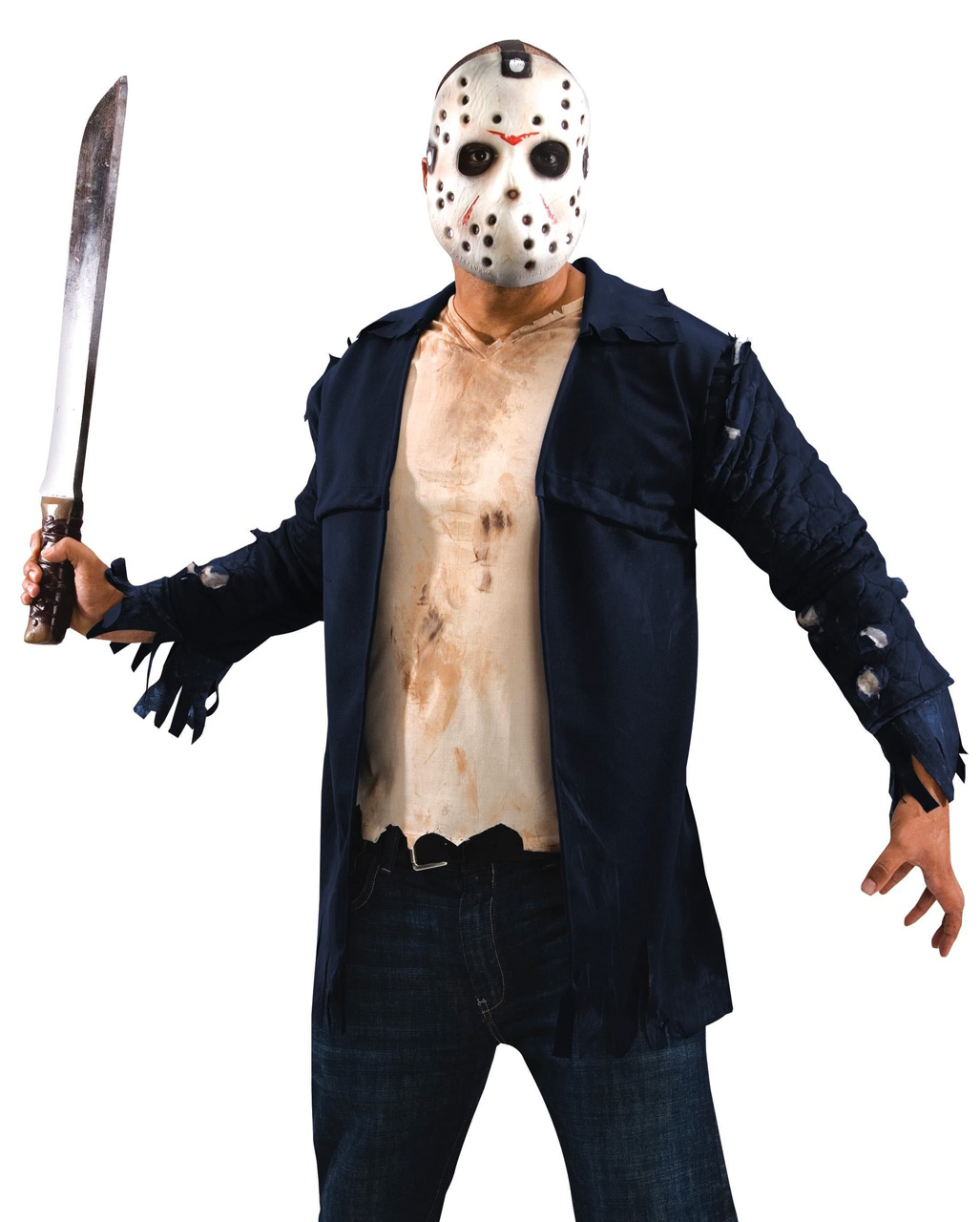 LETS DEBUNK SOME HALF TRUTHS…
White students gets rejected just as much as Asian students.. the same rate. Sometimes the Asian student will move ahead, then the white student closes..
He just simply hooks more of gets more compliance than the Asian student with one of the women.
They are hung up on this whole pretty boy nonsense… if a guy gets a women 2 points below his looks level or the same, that is just SMVing it, not game… or skills, so what…
Its not their face, but their race, height, fashion. Imagine if they were all wearing a Jason mask… women doesn't see the face. If the face is a certain score 8/10, then the women is often 7/10… so looks matters when you get equal or below. They rarely get above…
DOES RACE MATTER THEN? 100000000%, WHITE PEOPLE DO HAVE A HIDDEN ADVANTAGE. YES ITS LIKE A WIFI SIGNAL THAT JUST VIBES VALUE, VALUE, VALUE, VALUE, VALUE, VALUE… I mean the old man still closed a 21 year old german at 52 years old. Of course it matters.. but he doesn't have looks…
Its all marketing, to say they have it super easy, no they have it easier, much easier… but most of the tall white dating coaches are autistic…
Most of those white dating coaches suck shit, they are not good, no proof of a same day lay at all. Doesn't exist yet. Except one guy, AMT, one guy, who got in jail over it or a rape charge… No one else has proof
RSD Max, oh he is so good looking, he must be good. In reality he sucks shit. He is so bad at game. He is too short, the Jason Mask concept. They don't see his face, just a Jason mask over it same with RSD Todd. Where he just gets in a cab then that is supposed to be a pull or something… no proof.
YES ITS 100% TRUE THAT WHITE MEN HAVE SOME ADVANTAGES IN ASIA, OTHER 3RD WORLD SHITHOLE COUNTRIES… OF COURSE. BUT THEY ALSO HAVE THE FOREIGNER STATUS OF MONEY TOO. THEY DON'T MENTION THAT… Its like a mix of the two…
Some of my students are so ASD, even if good looking, they turn women off by their tonality. At the end of the sentence, they sigh, like a they let out a depressed sigh….
The entire daygame industry all the PUAs, zombies, dating coaches, are all on the spectrum, they don't know it. Listen to the way they talk, they think they are articulate, but to the outside world, they are narcissistic, they sound like robots, something is off. I know since I am in the inner circle. I saw good social skills, the PUA world are zombies…
OF COURSE A TALL WHITE GUY WHO IS NORMAL, HAS SOCIAL SKILLS, DOMINATES IN GAME, IS UNSTOPABLE. ITS LIKE WOMEN FALLS OUT OF THE SKY FOR THEM, BUT THAT ISN'T TRUE OF WHITE DATING COACHES OR WHITE PUAS in most cases. A lot of dating coaches just skips over social skills, says it is flirting or some bullshit of naturals. They can't percieve social skills or social calibrations…
THIS LONDON STUDENT DIDN'T WANT TO TRAIN UNDER ME AT FIRST. HE KEPT PUTTING ME ON THE BACK BURNER, KEPT LISTENING TO TODD V, LONDON DAYGAME, NEARLY TO THE POINT OF SUICIDE? YEP…
Long story short, his first lay was an Asian women, I helped with that. Later she became part of the 5 some… she might of saved his life. He only had a month to live
He used Elite 30, to get his first same day lay. But he was still inconsistent. On Skype, I told him his social skills was lacking. I created the social skills flow drill from this. The three step process due to this student…
He couldn't do the social skills flow drill, but 2 weeks of intense hell of training on Elite Access… no mercy, he could do it.
I was not his first choice, but imagine if he didn't train under me… just because he thought people of his race is the only option….
FAST FORWARD THINGS, FIXING SOCIAL SKILLS FOR HIM. AFTER HE SPENT TIME WORKING ON SOCIAL CALIBRATIONS. BEING 6'0, WAS ENOUGH VALUE. NO HE WASN'T THE BEST LOOKING GUY. HE IS LIKE 6.8/10 IN LOOKS… BUT HOWEVER HE WAS LOWER BEFORE WHEN HE STARTED. TOO MUCH CORTISOL, LOOKED OLDER, BUT HE GOT YOUNGER WITH EVERY LAY…
BLACK STUDENTS, MOST DOESN'T WANT TO MAKE A VIDEO TESTIMONIAL. JUSTIN WAYNE DICK LICKERS. THEY ARE INDIFFERENT TO MY STUDENT WHO WAS NOT A JUSTIN WAYNE FAN. WELL RSD VICTIM… STILL
WOMEN LIKES BLACK STUDENTS DUE TO THEIR HEIGHT, RACE, PROTECTOR STATUS, MUSCLES, LONG DICKS…. WHY WAS THAT NOT MENTIONED? JUST CAUSE THEY CAUSE FEAR? WTF…
It wasn't mentioned if anyone looks black, muscles, height, they have the protector status.
Also gangsters have this money too, gangs, drug money stereotype so that adds to the attraction, survival value…
During Covid 19 it wasn't enough to just use game as he always did… He had to switch back to social skills, social calibrations.
He got 2 fuck buddies during Covid 19…
He was skinnier, ripped, but he had no bulk. He was so skinny, I had to get him on my students work out plan…
Everything worked, but black people or black looking has protector status. They think it is fear since the black people they are around, tends to scare women with their predator looking dreadlocks. Not my students who dresses nice]
If you are an angry African… you don't get the same kind of attraction level due to a lack of protector status. African Americans are generally way bigger..
WHITE PEOPLE IN HIS SOCIAL CIRCLE TRIED TO TELL HIM TO DRESS WORST. I TOLD HIM DON'T DO IT, THEY ARE DISQUADING YOU, CAUSE YOU ARE COMPETITION…
White people doesn't like their natural status challenged, this happens with my white washed minority students.
They always dress white, the white people says they don't like it, but they always stay in the social circle, so they can complain all they want.
This is very common for a behavior… they are cool with you until you challenge their status quo, that much is 100% true…
But for black people its all protector status, they don't have to be good looking…
BALD MIDDLE EASTERN STUDENTS… LONG STORY SHORT VERSION JOHN…
6 years of RSD shit, even if he was aggressive angry.. didn't do shit.
Elite 30, women finally started to chase him.. the body language combined with the social skills at the short height turned it all around…
Usually middle eastern guys gets a reputation for rape, violence, etc, conquering tribe.. but that doesn't mean that kind of perception extends to tall black people of being angry
LATINO HAS A REP FOR BEING VIOLENT, WHATEVER.. BUT DIDN'T HELP THEIR SMV ANYMORE AFTER TRUMP… BUT ITS GOING BACK UP SINCE BIDEN IS LETTING THEM RUN ACROSS THE BORDER AGAIN…
Their SMV is still below middle eastern… was higher before…
Temper issues…
however, this student under my training at 5'7 banged a 6'2 blonde, he always wanted a white women..
Got a hot Latina girlfriend…
There is still some SMV, but this goes into the neutral territory, but still not bad…
THIS IS CALLED A KILLZONE, WHICH MEANS YOU LOOK LIKE THE NEGATIVE STEROTYPE INDIAN.. EVEN MY STUDENTS IN INDIA ARE NOT ALLOWED TO DRESS TYPICAL INDIAN AT ALL… THAT PUTS THEM IN THE KILLZONE
THE ONLY WAYS TO GET OUT OF THE KILLZONE IS TO NOT LOOK INDIAN FIRST OF ALL. SO IF YOU LOOK BLACK, LATINO, MIDDLE EASTERN, OR WHITE WASHED IF YOU STILL LOOK INDIAN, THAT IS PREFERABLE…
Indian daygamers or the other ones, who are fans, the bhenchode zombies… loves to worship. They don't see not everyone is percieved like Indian. They keep saying i'm Indian this Indian that… accent this, NONE OF MY STUDENTS, THE WOMEN KNEW THEY WERE INDIAN WHEN THEY DRESS WHITE WASHED…
While I tell you this, it bounces off your bhenchode zombie brain, then you dismiss it. How do you know, you never been outside of India before….
the accent doesn't matter, that is a total lie… IN MY EXPERIENCE I'VE BEEN AROUND MANY INDIANS… MY OLD ROOMATE, NOT A SINGLE WOMEN EVER KNEW HE EWAS INDIAN… NOT EVEN HIS LATINA GIRLFRIEND WHEN HE FIRST MET HER… NOBODY DOES…
Indians don't have low SMV, but negative stereotype Indians do. Really low, almost as low as Asians, but they want to focus on that instead…
Its about marketing to the zombies, you guys really have such high ego, low self esteem, they try not to offend you. Its a smart tactic, the Chinese have a high ego like that too.
HE IS MORE OF WHAT THEY CALL A FAIR SKIN INDIAN… FAIR ISN'T LIKE WHITE BUT ITS STILL BRIGHT FOR AN INDIAN GUY. HE IS A GUJARATI..
WOMEN THINKS HE IS LATINO, OR SPANISH.
NOBODY THINKS HE IS INDIAN WITH THE ACCENT, NOBODY,
NOT EVEN ONCE,
NOT EVEN IN A TRILLION YEARS….
ITS SO STUPID THE CONCEPT THAT OH INDIAN ACCENT, NOBODY CAN PAIR THE LOOK WITH THE ACCENT….
ITS SO STUPID,
YOU ACTUALLY BELIEVE THAT WOMEN ARE SO FUCKING CULTURED, SMART THEY CAN PAIR THE ACCENT?
FUCK NO…
SERIOUSLY?
THIS STUDENT WAS ALSO TREATED LIKE A LATINO. NOT SURE WHY, BUT HE BANGED A LOT OF BRAZILIANS.. THEY DON'T ACTUALLY THINK HE IS INDIAN… HE IS WEARING THE SAME HAIRSTYLE AS MY OTHER STUDENTS, ALSO WEARS THAT SAME PANTS THEY ALL WEAR…
HOWEVER YOU ARE SO BRAINWASHED, YOU CAN'T EVEN READ WHAT I WRITE OR EVEN HEAR ME… IT JUST SOUNDS LIKE SOMEONE IS PLAYING A TRUMPET WHEN I TALK ABOUT THIS TOPIC, THAT IS HOW GASLIGHTED YOU ARE..
YES GASLIGHTING IS THAT POWERFUL, YOU ARE EMOTIONALLY AND LOGICALLY MANIPULATED, SO YOU CAN'T HEAR ME THOUGH THAT BRAINWASHING… AS YOU SUBMIT TO AUTHORITY LIKE SHEEPS OR ZOMBIES..
ALSO, WOMEN THINKS HE IS A LATINO. I MEAN WTH, HE DOESN'T LOOK LATINO TO ME.. BUT HE IS WHITE WASHED IN FASHION AND HAIRSTYLE. SO WOMEN HAS NO IDEA… DUDE IS MORE ASPERGERS TO THE MAX, YOU CAN HEAR IT IN HIS TONALITY. YOU THINK NOBODY CAN GET HIM LAID, ITS IMPOSSIBLE, BUT I CAN… FASHION HELPED, WHITE WASHED FASHION. HE LOST HIS VIRGINITY TO A MEXICAN WOMEN…
FOR THIS STUDENT THEY THINK HE IS MIDDLE EASTERN, NOT LATINO.. SO THAT IS STRANGE. BUT HE IS INDIAN, WITH A BAD INDIAN ACCENT. WOMEN DOESN'T KNOW AT ALL BY THE WAY HE DRESSED. WHEN HE DRESSED HIS OLD WAY THEN THEY KNOW, THEY CAN PAIR IT. BUT YOU NEVER LISTEN, IT BOUNCES OFF YOUR ZOMBIE HEAD AS IF YOU BEEN BRAINWASHED… IT JUST BOUNCES OFF YOUR HEAD, NO MATTER HOW MANY FUCKING TIMES I TELL YOU, STUPID
HE ALSO LOST HIS VIRGINITY UNDER MY TRAINING. HE IS WHAT THEY CALL THE WHITE WASHED INDIAN. HIS ACCENT IS GOOD, HE DOESN'T HAVE ONE, BUT HE LOOKS INDIAN. BUT A WHITE WASHED INDIAN IS 4/10 IN NATURAL STATUS, VS THE 2/10 NEGATIVE STEREOTYPE THAT IS IN THE KILLZONE YOU NEED TO AVOID…
BUT WITH ALL THAT BRAINWASHING, THE WORDS JUST FLIES OVER YOUR HEAD… YOU NO LONGER CAN EVEN WALK PROPERLY WITH YOUR TOUGUE STICKING OUT OF YOUR MOUTH, DROOLING, AS IF YOU ARE A ZOMBIE.. UNABLE TO THINK FOR YOURSELF ANYMORE, I CAN'T GET THROUGH TO YOUR ZOMBIE BRAIN… OH WELL…
Now you know what it feels like to be brainwashed with half truths…
HE HAS A TYPICAL INDIAN ACCENT, BEFORE THEY ALL KNEW HE WAS INDIAN. BUT AFTER THE FASHION MAKEOVER, NOBODY KNEW HE WAS INDIAN, NOT EVEN HIMSELF.
WELL HE KNEW, BUT THE WOMEN HAD NO IDEA, WAS THE HAPPIEST DAY OF HIS LIFE.. NOT TO BE STEREOTYPED
FOR ASIANS, I DON'T HAVE THE ENERGY TO WRITE ALL OF THIS, GOING TO TAKE A NAP.. YOU GET THE POINT…
Woke up later, but I don't know how to finish this post.
I'll just end it here…
I could post Asians until the site crashes as usual…
They dont have that many Asian laid testimonials… i'm not talking about getting an Asian women either…
Do they have short skinny Asians laid?
Nope..
-John Elite