2d thinking is like PUA tactics. 3D thinking is like real natural game from real naturals…
2D IS 2 DIMENSIONS…
3D IS OBVIOUSLY 3 DIMENSIONAL…
We they are different…
But if you stacked paper on a desk, in 2D view, you will run out of paper..
IF YOU STACK IT UPWARDS, THEN IT BECOMES 3D, SINCE THERE IS NO LIMIT HOW HIGH YOU CAN STACK YOUR PAPER…
To an ant, they wouldn't see the 3D, they wouldn't believe you….
RSD VICTIMS OR RSD ZOMBIES THINKS IN 2D
Here is an RSD victims thinking with their unsophisticated 2D thinking
BEFORE I DEBUNK HIGH VIBRATIONAL ENERGY, WHY DATING COACHES WILL USE SUCH A CONCEPT… ITS ALL MARKETING TO NOT OFFEND THE ZOMBIES…
But lets talk about the basics first
HOW DOES THIS RELATE TO THE RSD ZOMBIES OR PUA ZOMBIES IN GENERAL? AUTISTIC, SHALLOW SURFACE LEVEL THINKING SOCIOPATHIC… OPINIONS AS FACTS, DUMB ZOMBIES…
SURFACE LEVEL THINKING….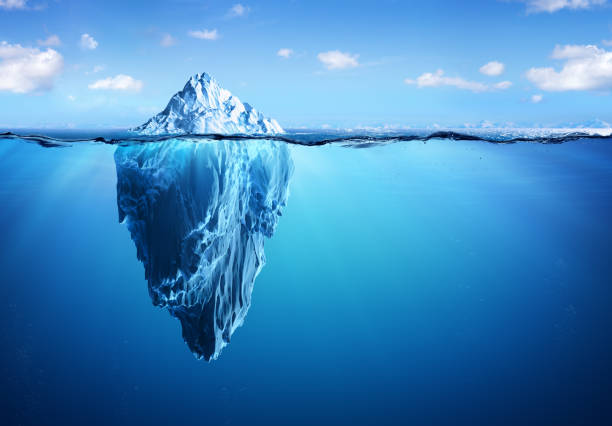 IMAGINE PUA SHIT IS 2D
THE REAL NATURALS, HIGH VALUE NATURALS ARE 3D…
The unsophisticated dumb RSD zombies…
Of course it doesn't mean all zombies are RSD.. they can follow any other Zombie coach that has higher SMV…
However, RSD zombies tends to be the dumbest sheeps of all time
IMAGINE WHEN I DEAL WITH A RSD ZOMBIE, WHO THINKS IT 2D, THEY DISMISS…
SAY STUPID SHIT LIKE YOU DON'T HAVE HIGH VIBRATIONAL ENERGY
You wouldn't get it John, while they are thinking in 2D, high vaginal energy…
Just SMVing it, spam approaching like hordes of zombies… while value denying….
SO BASLICALLY A DUMB ANT IF YOU EXPLAIN THE 3D WORLD, IT WOULD HAVE TO TAKE YOUR WORD ON IT.. SINCE IT IS DUMB, ONLY HAS LIMITED PERCEPTION OF WHERE THE PAPER CAN GO SINCE THAT IS ALL IT CAN PERCIEVE… YEP
YOU TRY TO EXPLAIN TO THE UNSOPHISTACATED, HEY SOCIAL CALIBRATIONS, OR OUTER GAME, BODY LANGUAGE IS IMPORTANT SINCE THAT IS LIKE THE ALPHA MALE OF THE TRIBE
SOCIAL SKILLS IS IMPORTANT IN A TRIBE BECAUSE IT MAKES WOMEN TRUST YOU,
ALL NATURALS HAS PERFECT SOCIAL SKILLS, PERFECT BODY LANGUAGE…
WHERE DOES THE DISCONNECT COME FROM? YOU ARE SO AUTISTIC, YOU HAVE NO IDEA WHAT SOCIAL SKILLS IS. YOU ARE SO CREEPY AS A ZOMBIE FOR BODY LANGUAGE, YOU HAVE NO REFERENCE OF WHAT IS SOCIAL CALIBRATIONS…
ITS LIKE A PERSON EXPLAINING TO A STUPID ANT, THAT HE IS UNSOPHISTICATED…
WHEN YOU ARE JOHN ELITE EXPLAINING IT THROUGH THE THIRD DIMENSION, A LOT OF DUMB ASIAN PUAS THESE DAYS WITH SO MUCH DELUSIONS, IGNORANCE DOESN'T UNDERSTAND…
EVEN RSD ZOMBIES, THEY REPEAT THE SAME MISTAKES OVER AND OVER, CAN'T PERCIEVE THAT EXTRA DIMENSION
Then you have to convince their dumbass ant brain…. like listen, there is such a thing as height, not just a 2d world you see.
They just have to take your word for it so they don't take action
THEY GO BACK TO THEIR DUMBASS DIMENSION OF ZOMBIENESS, THEN EGO TRIPPING… STUPID AUTISTIC PUA LINES, ADDICTED TO GAME…
WHAT IF YOU THOUGHT, WHY NOT JUST MIX A BIT OF THE TECHNICAL 2D PUA SHIT, WITH THE REAL NATURAL GAME?
OF COURSE WHEN I SAY REAL NATURAL GAME, I DON'T MEAN THE INDUSTRY STANDARD NATURAL AND DIRECT NONSENSE, THAT ISN'T THE SAME IMO. THAT'S STILL 2D GAME
I MEAN THE PEOPLE FROM THE INNER CIRCLE, ALL THE NATURALS
IF YOU TRIED TO PUT TOO MUCH 2D OR GAMEY GAME TACTICS, YOU ARE DILLUTING HUMANS, WITH AUTISTIC ZOMBIE DNA…
SO JOHN, THESE GUYS ARE MORE 3D, MORE HUMAN THAN ZOMBIE, MORE SKILLS THAN AUTISTIC GAMEY GAME TACTICS THAT SOUNDS AUTISTIC… CORRECT
GAME OR THE 2D PART IS JUST 25%, A VERY SMALL PART… WHICH DIFFERS FOR ALL THE REAL NATURALS I KNOW… BUT THE REST OF THE 3D GAME OR HUMAN GAME IS THE SAME…
NEXT TIME YOU THINK YOU CAN ADD YOUR ZOMBIE SHIT TO MY GAME, WHICH IS MOSTLY DISCARDED, LIKE 99% OF IT…. MAYBE YOU CAN LEARN MORE FROM THE SKILLS STYLE THE 3D STYLE THAT IMPROVES THE 2D.
THE 2D WILL NEVER IMPROVE THE 3D, ITS TOO UNSOPHISTICATED…
ITS LIKE TURNING AN ADAPTIVE, PERSPECTIVE, SKILLFUL ARTWORK LIKE THIS, INTO…
SOMETHING PRIMITIVE LIKE THIS.. YOU SHOULD LEARN PUA TACTICS, THIS WILL IMPROVE THINGS. OH YOU DON'T GET IT JOHN, YOU NEED HIGH VIBRATIONAL ENERGY, THE ADVANCED STUFF… YOUR STUFF SEEMS TOO SIMPLE…
MAYBE THAT ISN'T THE PROBLEM…
MAYBE THE PROBLEM IS YOUR LACK OF UNDERSTANDING, OR SHOULD I SAY LACK OF PERCEPTION…
You are a zombie afterall…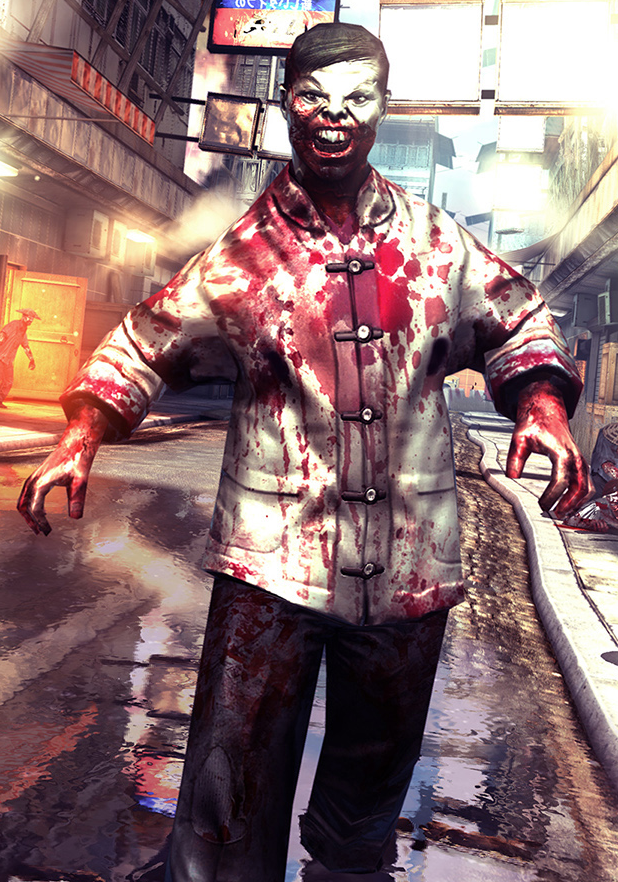 NOT ALL THE NATURALS I KNEW HAD PERFECT HIGH VIBRATIONAL ENERGY. THE SHORT 5'4 PAKISTANI GUY WAS OFTEN DEPRESSED. UNTIL HE TOOK DRUGS, THEN HE WAS FEARLESS, DIDN'T CARE
THE TALLER PAKSTANI MENTOR SOMETIMES HAS TO DEAL WITH MONEY ISSUES, A MANSION IS EXPENSIVE, STRESSFUL. BUT SOMEHOW THE WOMEN CAN'T SEE THAT, THEY RESPONDED TO HIS SMV, BODY LANGUAGE REGARDLESS. HE WAS MORE NEUTRAL
SOME OF THE TALLER WHITE GUYS HAD ABSOLUTE CONFIDENCE, IT WAS INSANE FOR THE INNER CIRCLE
ONE WASN'T THAT POSITIVE, BEEN MENTALLY ABUSED BY HIS PARENTS..
THE OTHER GUY WITH OVER 1000 LAYS WHO WENT FOR ASIAN WOMEN ISN'T THAT POSITIVE, HE KNOWS HE IS A BIT FULL OF SHIT..
my point is for the naturals, when the time comes, they approach women, their automatic skills kicked in. Has no correlation between high vibrational energy or not.. BUT IT CERTAINLY WOULDN'T HURT TO BE POSITIVE BUT IT ISN'T THE END ALL BE ALL SOLUTION.
Sometimes it is the SMV….
Or hidden SMV advantages they can't perceive..
Most of these guys are delusional, thinks its all game..
NOT THEIR PERCIEVED NATURAL STATUS…
One of the natural was annoying as hell, that guy who was an old neighbor, but still he getting it done… In field he was just throwing a ton of unidentifiable emotions at the women…
HE WAS HALF JEWISH BTW, BUT HE LOOKED WHITE, SO HE HAD A WHITE PERCIEVED NATURAL STATUS…
So its the value system overall…
VANCOUVER ISN'T EXACTLY AN EASY PLACE.. SO THEY VARY IN EMOTIONS….
the world isn't always so black and white thinking or all or nothing thinking.. which is a zombie distorted thinking pattern. Emotional reasoning, jumping to conclusions…
THE WHOLE VIBRATIONAL ENERGY, OR NATURALS ALL HAVE IT, IT BREAKS EVERY SINGLE RULE ON HERE… ITS NOT AN ACCURATE STYLE OF THINKING AT ALL…
Sometimes people might think they have good emotions, but in reality they might be just vibbing their SMV or percieved natural status, hidden value… since game is a value delivery system
A value they deny…
HOWEVER THE SOCIAL SKILLS, SOCIAL CALIBRATIONS OF THE NATURALS, CHILLNESS, DOES GIVE THEM A HIDDEN ADVANTAGE, RAISES THEIR VALUE BY RAISING THEIR SKILLS
Maybe the word isn't emotional impact, but emotional control
HIGH VIBRATIONAL ENERGY IS MORE OF A MARKETING TERM TO NOT OFFEND THE ZOMBIES…
WE CAN ALSO SAY BEFORE CHARLES MANSON WAS VIOLENT, HE HAD HIGH VIBRATIONAL ENERGY…. WITH HIS CRAZY EYED DEATH STARE..
WE COULD ALSO CLAIMED JIM JONES, ALSO HAD HIGH VIBRATIONAL ENERGY, HE HAD THAT CULT LIKE GLOW, BUT HE LEAD TO A LOT OF PEOPLE COMMITTING MASS SUICIDE
NOTICE HOW HE HAS THE SAME DEATH STARE, ALSO THAT KARISMA, THAT CULT LEADER VIBE THAT IS HYPNOTIC? HIS MASS SUICIDE IS RUINING THE LIVES OF ASIAN MEN IN VANCOUVER SINCE JULIEN AND HIM TAUGHT IT TO AN ASIAN COACH WHO RUINED SO MANY LIVES HERE… ALSO ONLY 1% OF THEIR STUDENTS GETS RESULTS FROM RSD.. THAT VOCAL 1% WHO SMV IT…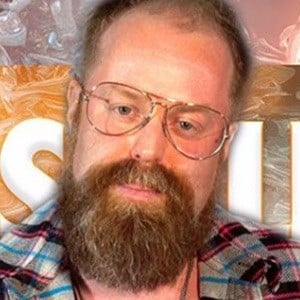 NVIXM WAS A SEX CULT IN VANCOUVER, OF ALL PLACES.. HE HAD HIGH VIBRATIONAL ENERGY… BRANDED WOMEN WITH A METAL STICK WITH HIS NAME OR GOT OTHERS TO DO IT… SAME HIGH VIBRATIONAL ENERGY LOOK, THAT GLOW THAT KARISMA….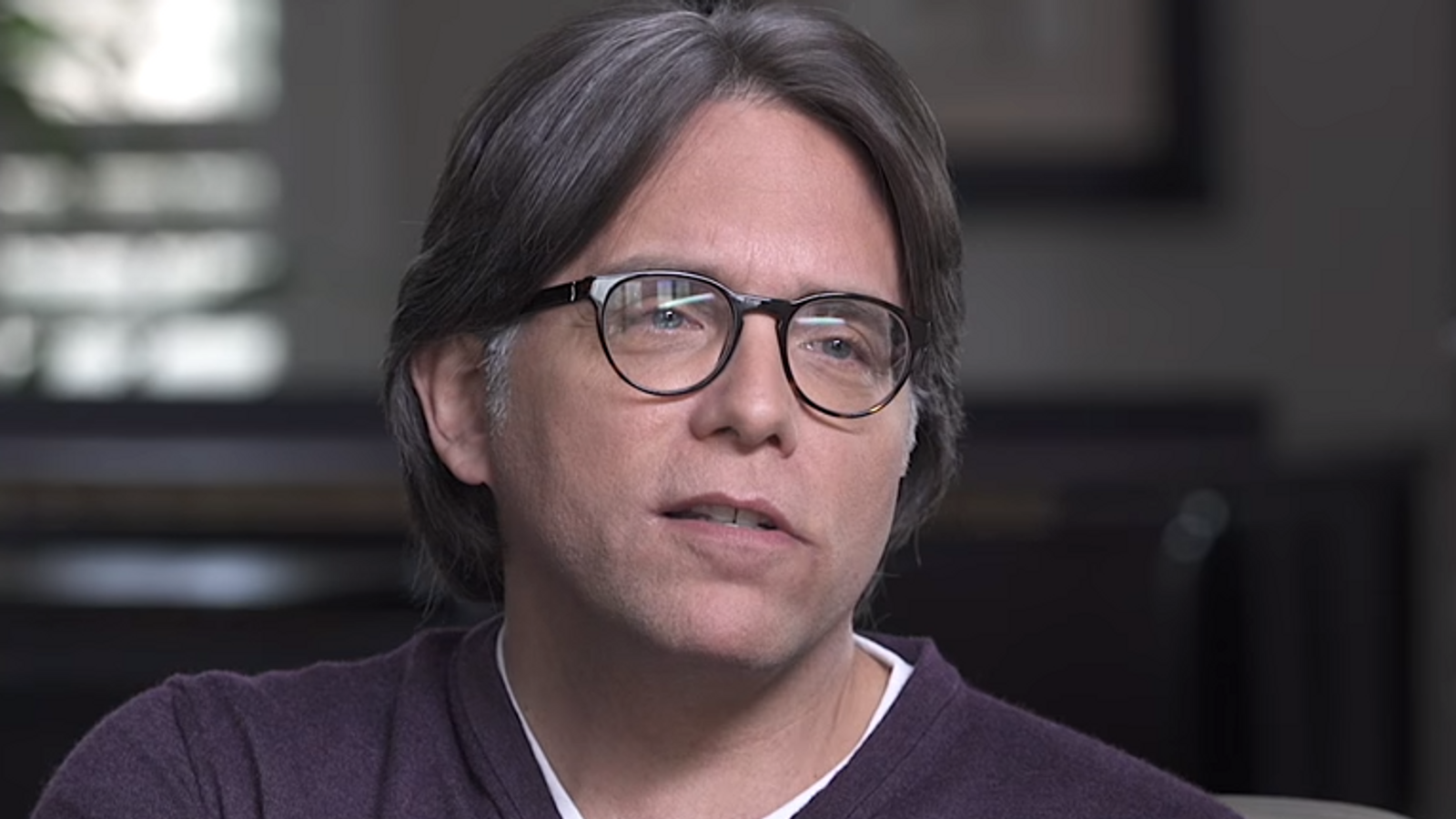 THE FIRST TRAIT IS A SUPERFICAL CHARM. CHARISMA, TEND TO ATTRACT A FOLLOWING… A GLOW AS I SAID… PEOPLE WHO SEEKS GUIDANCE, LIKE SHEEPS OR RSD ZOMBIES…
IN THE INNER CIRCLE, THE NATURALS THE 3D HUMANS JUST LOVES THE GAME, DISCUSSING IT, BEING SKILLFUL AT IT. ITS FUN… NO MONEY INVOLVED…
THE 2D ZOMBIES, OR THE BIGGER ZOMBIE DATING COACHES, KNOWS YOU ARE EASILY TRIGGERED, SO HIGH VIBRATIONAL ENERGY MEANS THEY WON'T GET YOU TO ATTACK THEN RUN AWAY
IN THEIR MINDSET, THEY BELIEVE IF THEY TRIGGERE THE ZOMBIES, THE ZOMBIES WILL BE OFFENDED DUE TO HIGH EGO, LOW SELF ESTEEM THEN THEY WOULDN'T WANT TO TRAIN WITH YOU… YOU LOSE $$$$$$$$$$$$$
HOWEVER WHEN I SPEAK TO THE ZOMBIES, MY STYLE OF DIRECT TALK PENETRATES THEIR DUMB ZOMBIE BRAIN SINCE THEY CAN'T BE DELUSIONAL, OR DISMISS.. ITS IN THEIR FUCKING ZOMBIE FACE
SO THE INNER CIRCLE, ALL THE NATURALS THERE I KNOW, THEY HAD NO IDEA THERE IS MONEY INVOLVED…
But the 2D zombie dating coaches knows there are money involved, they are machevellian.. so they game you
They think what is the most optimal way to game the zombies…
SO THEY CAME UP WITH THIS BE POSITIVE, HIGH VIBRATIONAL BULLSHIT
OR THIS INNER GAME SCAMMY CONCEPT
ONLY TWO DATING COACHES HAS THIS HIGH VIBRATIONAL ENERGY, RSD TYLER, JT SCAM FROM ABCS OF NARCISSISM… (Not really a scam, but not really good for daygame…)
CAUSE WOMEN CAN'T WAIT TO BANG THIS BALDING GINGER FUCK DUE TO HIGH VIBRATIONAL ENERGY… THAT THEY EVEN APPROACH HIM, EVEN IF HE IS NOT DRESSWED WELL, DUE TO HIS HIGH VIBRATIONAL ENERGY…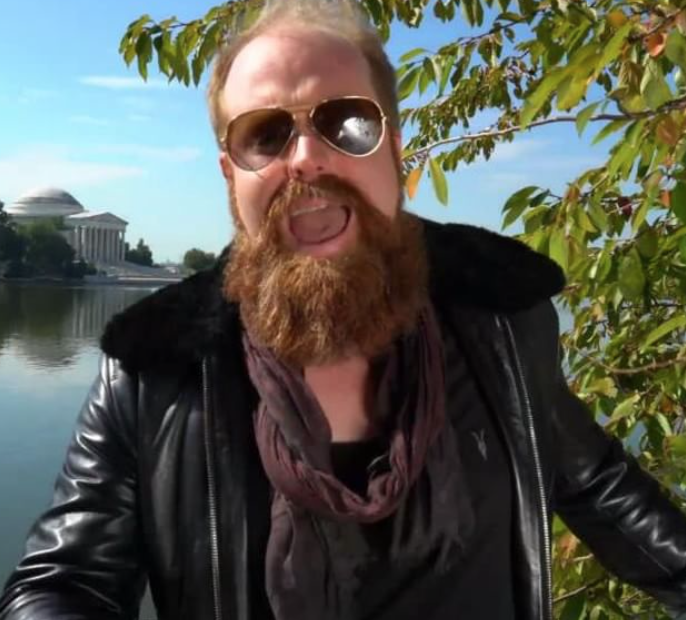 It is all about inner game so the zombies can feel smart as if they learned something as the dating coaches puts their hands in the zombies pockets, distracts them as they pull out their wallets of the undead
WHAT THEY TEACH IS BASED ON THE DERIVATIVE OF MYSTERY METHOD, ONLY ONE LAID TESTIMONIAL FOR DAYGAME DURING COVID 19… IF THAT IS IMPRESSIVE, THAT'S ONLY ONE.. I GOT ENDLESS AMOUNTS.. A BIG DIFFERENCE… but his stuff seems to work for some students during night game.. but not a daygame system…
ISN'T FUNNY HOW JT TRAN ONLY SHOWED UP AGAIN WHEN THE ECONOMY IS OPENED AGAIN, SO HE CAN MAKE MONEY? HE DOESN'T CARE ABOUT THE ASIAN PEOPLE, FROM AN OUTSIDE PERSPECTIVE, SOME COULD SAY IT LOOKS LIKE HE SOLD OUT…
I mean factually he did hire a good looking tall coach zombie on his roster…
But he only had one laid testimonial before Covid 19. Just one.. not transferable, just almost luck…
Even for self proclaimed high laycounts guy, he has 2 laid testimonials for daygame, when the entire screen is blacked out… you can't see who got results…
Mystery method is not a daygame system.. just night game…
THE PEOPLE WHO TALKS ABOUT HIGH VIBRATIONAL ENERGY ARE USUALLY THE MOST OFFENDED, SOCIOPATHIC, SNOWFLAKE CUNTS IN MY EXPERIENCE
Look at the low self esteem ABCs of Low Self Esteem victims.
That guy is still my student in the John Elite Inner circle
I can speak on this since they come to me for training for repair work.. sometimes they are broken beyond repair.
Even some of the students featured in their ABC interview on T.V are my students who are heavily damaged…
It takes a lot of work to get through to them…
This inner game shit is just to make these zombies feel like they are more human or enough
BUT MOST OF MY STUDENT RESULTS ARE OUTSIDE IN FIRST, NOT INSIDE OUT…. if I got most of the student laid testimonials for daygame, it isn't inside out… you still need to take care of the social calibrations first….
THEIR PERSONALITY SEEMS WONDERFUL, POSITIVE, BUT THE CHARACTER IS DOG SHIT, EVIL, YET THE ZOMBIES CAN'T PERCIEVE IT…
THAT IS CALLED PERSONALITY VS CHARACTER. THEIR PERSONALITY IS WONDER, THEIR CHARACTER IS LITERALLY HUMAN FECES..
A High vibrational energy cult is the most offended snowflake cunts in history.. WHO IS OBSESSED WITH MONEY
THEY EVEN HAVE THE AUDACITY TO CLAIM THOSE WITH THE HIGHEST VIBRATIONAL ENERGY MEANS YOU ARE AUTOMATICALLY BETTER WITH WOMEN…
SO THAT MEANS JT TRAN AND RSD TYLER, OR ALL OF RSD ARE GODS WITH WOMEN DUE TO THEIR POSITIVITY, HIGH VIBRATIONAL ENERGY…
I MEAN THESE GUYS ARE GOING TO GET WOMEN SOAKED DOWN THERE.. EYEROLLS
Especially that email that said, you don't have high vibrational energy, I know… I know… the secret mindsets..
WTF KIND OF CRACK IS THIS ZOMBIE SMOKING?
To a human their thinking pattern is insane…
But with their zombie perceptions, delusions, they can go into zombie horde mode, spam approaching, SMVing it
Using game which is just a value delivery system of their LMS…
1% OF THE RSD ZOMBIES WILL BENEFIT.. WHILE THE REST WOULDN'T
SO WHAT IS THE ADVANTAGE FOR ZOMBIE MODE TO THE 1% THAT HAS SOME SMV?
WHEN YOU EITHER HAVE SOME HEIGHT, MUSCLES, OR PERCIEVED NATURAL STATUS ADVANTAGE THAT OVER TIME YOU CAN SMV IT, GET SOME TYPE OF RESULTS
Well for some, they can be delusional, so they will always take massive action, like a zombie trying to eat brains….
What other advantage can they do?
THEY CAN VALULE DENY, OR DENY THEIR OWN VALUE, SO THAT WAY THEY CAN THINK IT IS THEIR GAME… EVEN IF GAME IS JUST A LMS VALUE DELIVERY SYSTEM…
They can pump their state, feeling smart with false positives…
Afterall, they think they know everything since they have some size advantage or stats when spam approaching…
THEN THEY PREACH TO THE LESSER ZOMBIES, THE PAWNS, NOT THE KNIGHTS, THE ROOKS, THE KING, THE HEAVY HITTERS…
It doesn't work for the negative stereotypes..
But who gives a shit, they gamed their own Zombies…. pretended to care.. the zombies are too dumb to know…
The zombies just don't want to be trigged by their low self esteem, high ego…
Depressed snowflake cunts…
As they get their money extracted from them…
THOSE ZOMBIES ARE HAPPY TO SEE A BIGGER ZOMBIE DOING WHAT THEY WANT TO DO…
That's the nature of the industry…
THE ZOMBIES HAS TWO CHOICES.. AFTER SEEING NON STOP LAID TESTIMONIALS… ONE THEY TRAIN WITH ME, FOR REPAIR WORK TO BE MORE 3D, MORE HUMAN… OR 2 THEY DISMISS… SHEEPS DISMISS… THEN THEY QUIT, GO TO ENGINEERING SCHOOL, THEN LEARN SOCIAL SKIILLS LIKE A HUMAN, TRY TO DO SOCIAL CIRCLE SHIT TO GET A GIRLFRIEND… IF THAT FAILS, MOVE THEIR ZOMBIE ASS TO THAILAND..
MENTAL LAZINESS, DISMISS… SHEEPS DISMISS… NO NEED FOR CRITICAL THINKING…
SOME OF THE DAMAGED ZOMBIES, WITH ROTTEN FLESH TRY TO LISTEN TO JOHN'S 3D STUFF
BUT THEY THINK THEY EVERYTHING….
they are delusional
they spam approach like zombies still, 2d thinking
they do it their zombie way, the wrong path the zombie path (sociopath opinions as facts)
they become cowards since they did it wrong for so long they drown…
THEN YOU HAVE TO GO ON THE PHONE TO EXPLAIN TO THESE DUMB FUCKING ZOMBIES FOR HOURS WASTING YOUR OWN PRECIOUS TIME…
THEY COULD OF JUST LISTENED TO INSTRUCTIONS, DO IT FIRST, THEN GET THE LESSON AFTERWARDS..
But no, they think they are 3D thinkers, they think they know better…
How do they know?
THEY JUST KNOW, THEY FEEL THEY ARE EXPERTS, THEIR LOW SELF ESTEEM INNER ZOMBIE VOICE IS TELLING THEM I AM WRONG THEY ARE RIGHT…
They resist, but are unsophistcated.. tell you that they aren't so bad…
When you score their 5 mindsets, then realize the student was 6/50…
how teachable/coachable
how changable/adaptable
how much skills
how much belief
their thoughts, and snowflake cunt feelings
THEY GET OFFENDED, NOTHING GOES INTO THEIR ZOMBIE 2D BRAIN FOR INSTRUCTIONS…
THE ONES WHO GETS OFFENDED, DISMISSED JOHN ELITE'S 3D GAME, STUDENT LAID TESTIMONIALS… WELL THEY WILL TRY TO GO TO THAILAND AFTERWARDS
IN REALITY THEY WON'T EVEN MAKE IT THEIR SINCE THEIR MINDSETS ARE SO FUCKED, THEY CAN'T EVEN MAKE MONEY OR GET A JOB…
WHEN THEY FINALLY GET ONE AFTER I PUSH THEM TO GET ONE, THAT'S GOOD, ONE STEP TO BE MORE HUMAN
HOWEVER FOR THE REST, THEY JUST REPEAT THE SAME MISTAKES, WITHOUT ELITE 30: FROM HARDCASE TO HERO.
They didn't fix their stupid zombie body language…
Which also flirts by itself due to the body language of a tribe leader….
BUT ZOMBIES LOVES 2D FLIRTING, SIMPLE, DIRECT, UNSOPHISTACATED..
It works for the bigger zombies….
Of course you aren't part of that 1% of RSD victims that has that SMV advantage…
ELITE 30 IS A HUMAN PRODUCT, NOT A ZOMBIE PRODUCT… ELITE PLAYBOOK IS A BIT LIKE ONE.. BUT THAT IS JUST SUPPOSED TO BE BUILD ON TOP OF ELITE 30.. SOCIAL CALIBRATIONS
THERE ARE TWO TYPES OF PRODUCTS OUT THERE, LAUNCHES, OR EVERGREENS…
Jason Capital used to launch a new product so often, of bullshit that didn't work for many of my tall good looking students…
But it made him some money….
RSD HAS THE LAUNCHES MENTALITY… THE REST IS TO FOIST YOU TO THEIR FREE TOUR, HOT SEATS, BOOTCAMP…
HOWEVER, I HAVE EVERGREEN PRODUCTS… MEANING IT MAKES ME MONEY OVER TIME… NOT JUST THE LAUNCHES
RSD stuff isn't evergreen…
Also, if you want some new stuff, its in the JOHN ELITE INNER CIRCLE…
Of course not everyone or zombies are invited, most of you are told to fuck off…
Oh right, I still have to remove two members, THEIR MEMBERSHIP EXPIRED, SO I AM NOT GOING TO RENEW THEM. EVEN IF ONE DOESN'T MIND RENEWING, IT IS STILL MY CHOICE
ITS THE INGREDIENTS OR RECIPE… ITS LIKE I ALREADY CREATED THE CURE… I DON'T NEED SO MANY MORE PRODUCTS FOR THE SO CALLED CURE….
The recipies in the products works together, add too many things, it doesn't work..
Since it is perfect recipie, maybe you should be a perfect student instead…
People use Elite 30, it gets them laid, even during Covid 19, Even the Elite Playbook works… so what am I supposed to release something again when I got it right the first time around? HOW MANY PRODUCTS DO I NEED FOR THE CURE TO THE DAYGAME PROBLEM IF THESE ALREADY WORKS?
DOES THEIR STUFF WORK DURING COVID 19? THEIR OLD PRODUCTS?
I'm talking about every daygame coach, not just one, but that is a good question..
How come mine still works?
OH MAYBE, THEY DIDN'T TEACH EVERYTHING SO THEY HAVE SOMETHING LEFT TO TEACH AT BOOTCAMPS…
Maybe… Also, I can see how that is a good strategy..
But maybe they didn't realize, a bootcamp trained under me is way more different, intense than Elite 30…
It is like drilling that down 50x the amount for the first day..
You don't see how many squats they done as punishment.. Also, I could pick out the exact calibrations they need…
FOR A MARKETING STRATEGY, I COULD OF KEPT PIECES OF IT CONFUSING SO PEOPLE WOULD HAVE TO TAKE A BOOTCAMP… I WOULD OF MADE MORE MONEY THAT WAY SINCE MY BOOTCAMPS ARE $800 A DAY…
However, its not just the game product that works… but also the social calibrations product which opened up discussion how important is body language, social skills to daygame?
HOW CAN A PRODUCT GET LAID TESTIMONIALS STILL EVEN IF IT HAS NOTHING TO DO WITH GAME?
That's right, it was not a zombie product…
ITS IS A LIFE SKILL, A HUMAN SKILL PRODUCT,
It doesn't even matter about high vibrational energy either…
THERE IS A THINKING THAT GOES AROUND, WHICH I CAN UNDERSTAND, WHICH IS JOHN IF YOU HAVE THE BEST MESSAGE IN THE WORLD, BUT YOU OFFEND THE RSD ZOMBIES.. THEY WILL STOP LISTENING TO YOU, ATTACK YOU LIKE A ZOMBIE..
I totally get it, of course that makes sense..
But those are snowflakes with low self esteem, high ego…
I don't want to walk on egg shells with them… I really don't.
I could release fashion domination, but the concepts would of changed the industry, but copied to hell and back… so I don't want to do that to continue my dominance as the RSD zombies dismissed it..
EVEN FOR THE APPROACH ANXIETY PRODUCT ALL FILMED, WHICH CAN GET RID OF IT IN ONE HOUR…
Yeah alien technology…
I don't the technologies out there…
I haven't taught it to my students either.
I can even make a social skills flow drill product, based on 3 steps, literally call social skills, on the line… or something like that. I don't know…
Just 3 steps with so much depth…
It is field tested for Covid 19… battlefield approved… since I have only taught it on Elite Access.
Elite 30 briefly goes into it on module 5, but that can be expanded..
It would give me more laid testimonials, but I don't need to…
IT WILL DISRUPT THE ECO SYSTEM..
If you want new stuff, a continuity program, get Elite Access where you can get all the updates from me…
Or Elite Inner Circle… learn from a group setting..
THE FIRST TWO PRODUCTS ARE JUST TO GET YOUR FOOT IN THE DOOR TO TRAIN WITH ME..
For a lot of you, that already got you laid, also girlfriends as you seen with my last Youtube live, where a student already got a girlfriend.
I think he has Elite Playbook…
Over the long term, that is something I have noticed… when older students comes back to say hi, then how they got a few girlfriends, more lays…
They only use my products at the time… they kept at it..
So they developed their human neuropathways out of zombie mode…
FOR ZOMBIES, THEY LOVE GAME TACTICS, THEY LOVE FOMO, OR FEAR OF MISSING OUT
They don't want to miss out on zombie tactics…
When in reality, they should of just used my course, then use their Skypes so they can ask me how to best utilize the courses..
The fucking know it all zombies doesn't ask.
They want to save their Skypes, but I say sacrifice one of your Skypes, if you have more due to the bundle..
Are you missing out on anything? More zombie tactics?
Maybe wait and see after a few months if anyone gets results…
I MEAN FOR ANY PRODUCTS THAT ARE RELEASED DURING THE PANDEMIC… SEE IF IT EVEN IS COMPATIBLE…
COVID 19 ISN'T OVER…
RSD HAS RELEASED ONE COURSE AFTER ANOTHER… BUT HOW MANY COURSES DO YOU NEED TO GET THE SO CALLED SOLUTION? GAME ISN'T COMPLICATED..
IF MY COURSES IS THE ONLY ONE THAT WORKS DURING COVID 19 FOR DAYGAME SO FAR… UNLESS OTHER PEOPLE FINALLY HAS IT WORKING, WHICH IS A BIG IF….
MY POINT IS SOMETIMES YOU HAVE TO ASK YOURSELF, IF I HAVE THE PERFECT COURSES, MAYBE YOU NEED TO BE THE PERFECT STUDENT…
By being a perfect student, don't let the RSD zombie mode stop you
One Asian student was ego tripping so damn hard, he literally scored himself 5 – 7 out of 10 for each category of the 5 mindsets.
TEACHABLE (0/10)
ADAPTABLE (0/10)
SKILL INDEX (1/10)
BELIEF (4/10)
THOUGHTS, FEELINGS (0/10)
I get it that with a blazer that other student is ego tripping after he dated a stripper…
Now he is finally making out with white girl, due to the blazer
But another Indian student is getting women who are 9/10 opening him now… He can't, since he is in a relationship under my coaching…
He never experienced that before.
But if the women are opening both of them or more compliant, he shouldn't ego trip… for the Asian one..
THAT WAS THE SCORE I GAVE HIM OUT OF 50… HE WAS EGO TRIPPING SO HARD, BEING UNTEACHABLE…
His stupid zombie brain
He asked me what I am doing wrong, or delusional, I had to explain it to the zombie…
Then he downplayed his issues twice.
I said see I told you so, you did it again… twice…
He accepted it at first, then deluded himself..
MY POINT IS IF THE COURSE ARE PERFECT, YOU CAN GET LAID IN A WEEK, THEN WHY RESIST?
The generations before you didn't have so much PTSD or covid to deal with… but if you do, you still need to do the 30 day challenge of Elite 30, plus you need to get down the human skills first..
STOP GOING INTO ZOMBIE MODE..
Ill tell him to read this article..
-John Elite