TINDER DOESN'T COUNT AS LAYCOUNTS, OR STUDENT LAID TESTIMONIALS. TINDER ISN'T PICKUP. ONLY DAYGAME AND NIGHT GAME COUNTS
IT IS LIKE THEM SETTING THE BAR, BUT IT IS SET TOO LOW SINCE TINDER LAID TESTIMONIALS ISN'T EVEN PICKUP, NOR DOES IT EVEN COUNT
I'M BIAS SINCE I ONLY TEACH DAYGAME, NOT TINDER. BUT HERE IS MY OPINION…
IT IS LIKE NIGHT GAME, TINDER THE WOMEN ARE DOWN TO FUCK. WHILE DAYGAME THEY AREN'T.
SO IT IS EASIER SINCE TINDER IS MISSING SO MANY COMPONENTS OF THE OTHER STYLES OF GAME WHICH ISN'T A SKILL BASED GAME… BUT A GAME OF VALUE SINCE 95% OF THEIR TINDER LAID TESTIMONIALS ARE WHITE GUYS. 2 BLACKS, 1 TOKEN ASIAN.. UNLESS THEY SHOW OTHERWISE
They say its pull infields… setting the bar low. I say show one same day lay infield from open to sex if they are Caucasian. I never seen it before. Except one dating coach. They will make excuses about how it is immoral or against the law. Just show one
They have 2 laid testimonials for daygame but the say their system is the most optimized? Is that statement even true? If they really have the most optimized system, why do I have 238.5x more laid testimonials for daygame?
They call it all cold approach, so they can lump night game approaches with daygame?
They will say a lay is a lay… ummmm… its not pickup… if that is the case just use seeking arraignments… if a lay is a lay. Tinder is skilless, not pickup.. which is auto compliance for tall white guys since 95% of their lay testimonials from tinder are white guys
What if there are receipts from seeking arrangements lead gen, Tinder, which doesn't count.
They will say they know plenty of tall people who didn't get laid. But I say, I made a chart to see what height gets laid fastest for daygame. They all get laid, but taller students faster. Protector status helps.
10K for 2 months of training when 95% of their student results are from Tinder, who are white? 2 blacks, 1 token Asian unless they show more… I can only speculate… But it seems one race is ruling them all…
DOES ANY SANE PERSON BELIVE TINDER TESTIMONIALS EVEN COUNTS AS LAYCOUNTS OR EVEN LAID TESTIMONIALS? HAVE YOU BEEN PERSUADED THAT IT SHOULD COUNT WHEN IT SHOULDN'T?
TINDER ISN'T 30 MINS OF SWIPING BUT HOURS, DAYS
IT IS LIKE GOING DOWN A STREET, UGLY WOMEN EVERYWHERE YOU HAVE TO SWIPE LEFT OF… BEFORE YOU FIND GOLD
IT COST MORE THAN DAYGAME, 6K WORTH OF ACCOUNTS, ITS EASY FOR WOMEN TO REPORT YOU, THEN YOUR ACCOUNT GETS SHADOW BANNED. YOU LITERALLY HAVE TO BE A VPN EXPERT TO USE. EVEN MY BOOTCAMP IS FASTER TO GET LAID
ITS A TOTAL MYTH YOU ONLY CAN APPROACH 2 HOT WOMEN A DAY. YOU CLOSE THOSE TWO WOMEN IN DAYGAME OR ONE OF THE TWO. ITS AUTISTIC PEOPLE WHO LOVES TINDER SINCE THEY CAN'T KEEP HER ON THE LINE, THINKING IT IS A 10% BULLSHIT. MY PAKISTANI MENTOR DOESN'T USE TINDER. HIS STATS, 3 APPROACHES, 2 REJECTION, 1 MEETS, 99% CLOSES… ONLY ONE WOMEN FLAKED ON HIM TWICE… WHEN I SAW HIM. ALL 9/10, THE 10/10 FLAKED ON HIM
THEIR TEXT GAME ONLY FILTERS OUT WHITE GUYS, THEIR STUDENTS ARE 95% WHITE, WHITE IS RIGHT.
TINDER DOESN'T REQUIRE SOCIAL SKILLS. EVERY TIME YOU GO TO NIGHT GAME, YOU GO DOWN THE LADDER… DAYGAME REQUIRES MORE SOCIAL SKILLS
WHO SAID YOU NEED TO ESCALATE SUPER HARD IN DAYGAME TO CLOSE? THAT'S FOR AUTISTIC PEOPLE. THE PEOPLE WHO GOT IN TROUBLE WITH THE LAW BEFORE, OR THE NEWS… ALL HEAVY TOUCHERS. YOU CAN'T TOUCH YOUR WAY TO VICTORY.. PRESSURE AND RELEASE. NOT JUST PRESSURE…
MOST OF MY INFIELDS ARE THE FIRST APPROACH. I HOPE I DIDN'T LOSE SOME OF THEM. BUT I CAN GET MORE IF NECESSARY. THAT'S SUPER EASY.
ITS NOT THE DAYGAME UTILITIY WENT UP, MY STUDENTS CAN PULL ON THE FIRST DAY OF THE BOOTCAMP WORKING ON SOCIAL CALIBRATIONS, SOCIAL SKILLS. ON THE SECOND DAY. ITS ONLY THE THIRD DAY BEFORE I INTRODUCE GAME. THEIR DAYGAME SYSTEM SUCKS
A TOTAL LIE WOMEN HAS LOGISTICAL PROBLEMS. YOU CAN CHOOSE WHO TO APPROACH, NOT FAST WALKING WOMEN, I CAN READ ALL THE WOMEN, EVEN ACROSS THE STREET, THE ENTIRE STREET LIKE A TERMINATOR. SO CAN THE WHOLE INNER CIRCLE. WE CAN DO THIS WHILE WE ARE IN A VECHICLE, THEN THEY LAUNCH AT OUT OF THE VECHICLE, THEN DRIVE BACK. ALSO YOU CAN MEET HER UP LATER IN THE DAY. ANY WOMEN CAN SAME DAY LAY, DEPENDING HOW MUCH DAMAGE CONTROL, OBJECTIONS DEALING, LOOPING TO KEEP HER ON THE LINE, THEIR SO CALLED OBJECTIONS DEALING IS AUTISTIC…. NOTHING LIKE JORDAN BELFORT. YOU NEED TO SEXUALLY SEED IT BEFORE YOU GET THE REAL OBJECTIONS OUT. 10% MY ASS
ARE PEOPLES HEADS SO FAR UP THEIR ASS THEY CAN'T EVEN THINK ANYMORE?
HAVE THE STANDARDS NOW GONE SO LOW… HAVE PEOPLE WITH 2 LAID TESTIMONIALS PROJECTING THEIR OPINIONS AS FACTS… AS THE MOST OPTIMIZED SYSTEM…. ARE WE LIVING IN A TWILIGHT ZONE OR SOMETHING? ARE PEOPLES HEADS SO FAR UP THEIR ASS THEY CAN'T EVEN SEE THEIR OWN BULLSHIT?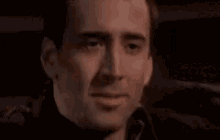 honestly some of the dumbest points I ever heard…
There was only 4 likes for the video… I think you guys are completely brainwashed, completely manipulated… completely gaslighted… this is not a topic you guys are ready to hear…
Wow… I didn't know it was this bad…
Someone asked me about isn't tinder easier?
Dude learn social skills… how to fit in with a tribe, how to use the body language of a tribe leader. You got to learn the human factor, can be used for night game too.
THE BIGGEST REALIZATION IS YES RSD VICTIMS ARE QUITTING SINCE THEY ARE AUTISTIC… GAMEY GAME… COVID 19
THE THING IS… THE BETTER YOUR SOCIAL SKILLS ARE, YOU CAN LITERALLY REDUCE THE TIME TO GET LAID… ITS THE ONLY THING THAT WORKS NOW. IF YOU PAIR THAT WITH THE BODY LANGUAGE OF ELITE 30, ALL 30 PIECES.
It gradually spikes up the emotions, while the social skills builds ultimate trust, it spikes up the comfort…
Don't you get it, the gamey game stuff SMVing it was for taller ogres with higher SMV or value…
But it won't work for everyone else without value…
You are literally getting Darwin'd out of evolutionary psychology for the lack of social skills while my students are dominating the daygame field…
Its going to be a one sided victory for my students.. vs every other daygame coach in the world…
Maybe if your head isn't out of your ass… go learn social skills, fuck tinder.
you are sitting there, wasting hours sorting through fat manly looking warpigs, to find some decent women..
I mean wtf…
Just because you find social skills hard?
Maybe you need to tackle this as hard as you can….
Hell even make some female friends, it will help with the social skills and the comfort too that you need.
A LOT OF RSD VICTIMS ARE QUITTING DAYGAME, ALMOST HALF OF YOU, DUE TO PURE AUTISM… YOU SHOULD OF LISTENED TO ME IN THE LAST FEW MONTHS INSTEAD OF DISMISSING THINGS… YOU GUYS ARE TURNING MGTOW….
Maybe its good riddance, Covid 19 has been a darwinism on businesses, also on daygamers who are gamey
I tried to make you understand, elite 30 social calibrations replaces attraction building, excessive flirting…
Its like a wifi signal that gets higher and higher as time goes on.
Attraction building only temporary spikes it at key points. But not enough…
Social skills I didn't tell you, raises the trust meter gradually…
Having these two, you win the game. Without those two you literally are going to fail
If you don't listen to my message, as John Elite seems to always be right… all the time, can predict the future… then you deserved to burn out for good, get MGTowed by not listening to me.
When you have more of these two skills, then you need less game to get over the line of fuckability…
You get laid faster it speeds up the lay…
its like going upstream in a speed boat, when you use social skills, social calibrations
But if you don't… you will get swept up by the currents of water, destroyed during lockdown 3….
ONCE YOU GET MGTOW'ED, YOU ARE DEAD, THE DEAD WON'T COME BACK TO LIFE…
If you are reading this blog post…. you are the resistance.
-John Elite