I DON'T FOCUS ON GAME TACTICS, SINCE SKILLS CAN BEAT THE SHIT OUT OF GAME ANY DAY OF THE WEEK… OVERIDDING THE NEED FOR GAMEY TACTICS
GAME IS A VALUE DELIVERY SYSTEM, FOR AUTISTIC PUAS WHO CAN'T LEARN SOCIAL SKILLS
BUT HERE IS SOMETHING THAT IS RELATED TO SOCIAL SKILLS, A TACTIC YOU CAN APPLY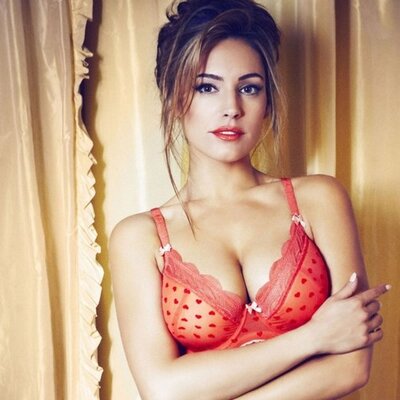 EMOTIONAL INVESTMENT IS WHEN A WOMEN ASK YOU QUESTIONS AFTER 5-6 MINUTES
IF YOU TRIED TO BE GAMEY AS SHIT, SHE MIGHT ASK YOU QUESTIONS EARLY ON, BUT THAT ISN'T GOOD SINCE YOU SHOULD OF DONE THAT DURING THE SOCIAL COMFORT STAGE LATER ON
AT SOME POINT WHEN YOU GET HER OPENING UP, YOU ARE IN SOCIAL COMFORT, SHE WILL ASK YOU QUESTIONS, WHERE ARE YOU FROM, WHAT IS YOUR ETHNICITY, ETC…. ITS NOT AN ACCIDENT
SHE WANTS TO SEE HOW YOU FIT INTO HER LIFE…
SINCE SHE WANTS TO FIND OUT WHICH OF THE 6 FRAMES YOU ARE PART OF TO FIT INTO HER LIFE
THERE ARE 6 FRAMES, SO HER QUESTION WHAT DO YOU DO FOR A LIVING. SHE WANTS TO FINDS OUT HOW MUCH YOU MAKE WHETHER OR NOT YOU FIT INTO THE BOYFRIEND FRAME
YOUR ETHNICITY, SO SHE CAN SEE HOW YOUR PERCIEVED NATURAL STATUS FITS IN WITH HER LIFE. WOULD THAT WORK. SO IF YOU SAY YOU WERE KOREAN, OR JAPANESE, SHE HAS POSITIVE STEREOTYPES WITH IT
GO WITH HER FRAME, WHATEVER SHE IS LOOKING FOR, HUSBAND MATERIAL, JUST GO WITH THAT FRAME
YOU DON'T NEED STUPID ROUTINES, THAT'S FOR AUTISTIC PEOPLE. BUT YOU CAN HAVE FUNNY THINGS PREPARED FOR WHEN SHE ASK YOU STUFF LIKE THIS. WHAT IS YOUR JOB, YOU CAN SAY DIDN'T YOU SEE ME IN THIS MOVIE, A PORN MOVIE, THEN SOMETHING FUNNY.
All the naturals I know depends on this question, the real naturals… strange right?
Its not used by people I know in this daygame industry, unless they do it exactly like this…
But for the naturals, they actually use this.
So why not use the same technologies
SUBSCRIBE TO MY YOUTUBE CHANNEL NOW:https://www.youtube.com/channel/UC2lIa5vJrEx8nBOA90hfIMA?sub_confirmation=1
My site: https://www.johnelite.com
My Second High Tech Site: https://www.johnelitedating.com
Outer Circle Facebook Group: https://www.facebook.com/groups/2825576531002678
★☆★ GET TRAINED BY JOHN ELITE ★☆★
Elite 30: From Hardcase To Hero: https://johnelite.com/2014/09/01/elite-30/
Elite Playbook: https://johnelite.com/2014/11/01/elite-playbook/
John Elite Bundle: https://johnelite.com/2019/04/04/bundle/
John Elite Bootcamp: https://johnelite.com/johnelitebootcamp/
Kaizen: https://johnelite.com/kaizen/
3MP: https://johnelite.com/2014/12/01/3mp/
John Elite Access: https://johnelite.com/john-elite-access/
Free Course: https://johndole7431.wixsite.com/website
WHAT HAPPENS IF SHE DOESN'T ASK YOU QUESTIONS, USE A FORCED QUALIFIER….
I USE A PHRASE THAT GETS HER TO TELL ME MORE ABOUT HERSELF IF SHE DOESN'T TELL ME SO IT FORCES HER TO ASK THE QUESTION
SHE BACKWARD RATIONALIZE SHE LIKES YOU JUST BY ASKING THAT QUESTION ABOUT THE 6 FRAMES
ITS LIKE YOU METAPHORICALLY PUTTING HER HAND ON YOUR COCK… THEN GETTING HER TO STROKE IT, SO SHE AUTOMATICALLY DOES IT, OR KEEPS ASKING YOU QUESTIONS, MORE AND MORE..
YOU ARE MANPULATING THE MECHANISM OF HER BEING CURIOUS WHERE YOU FIT INTO HER FRAME
LATER ON KNOWING THE FRAME, YOU CAN BE THAT GUY.
OF COURS THIS SOUNDS MANIPULATIVE, BUT YOU DON'T NEED ALL THESE GAMEY TACTICS…
YOU COULD OF DONE ALL OF THIS WITH SOCIAL SKILLS, SOCIAL CALIBRATIONS….
THE ELITE PLAYBOOK
THE EMOTIONAL INVESTMENT IS ONE OF THE CHAPTERS IN THE ELITE PLAYBOOK. SO IF YOU LIKE MORE GAMEY GAME TACTICS. OF COURSE I RATHER YOU START WITH THE FOUNDATION ELITE 30 FIRST, NOT GAMEY GAME STUFF. BUT IF YOU HAD SOME HEIGHT, SOME RACE, THE ELITE PLAYBOOK ALREADY WORKS FOR YOU
IM GOING TO RAISE THE PRICE OF ONE OF MY PRODUCTS MAYBE BY $40. I'LL RAISE THE PRICE MAYBE NEXT MONTH OR AFTER THAT SEE HOW IT GOES
Before Covid 19 I kept it lower since the Autistic students can't afford it. I did it to help them. Normally $399 course since both have about the same amount of laid testimonials in the hundreds each…
You have to be retarded to dismiss the products, they do work.
They are the only ones that worked during Covid 19 with proof so far…
During Covid 19, a lot less people have less money
The problem is if you pay less for my course, you won't emotionally invest in it.
When you do that, you dismiss it, you don't take the necessary action, you will hurt yourself, in the process
What happens is you cheat yourself out of the Skypes, cheat yourself out of Elite Access if you need it, especially during the pandemic…
THE IDEA IS THAT THE SKYPES ARE JUST AS POWERFUL AS THE COURSE..
But that I needed a course so I don't repeat everything.
If you just try to see it yourself, you will see it at a surface level
I'M ALSO THINKING ABOUT KEEPING THE BUNDLE THE SAME PRICE. BUT RAISING ONE OF THE PRODUCTS PRICE.
PEOPLE HAD IT TOO EASY.
YOU THINK JUST BECAUSE ONE PRODUCT WAS MORE EXPENSIVE PEOPLE BOUGHT LESS, NOPE. WITH THE BUNDLE OR ELITE 30, ELITE PLAYBOOK WHICH ARE TOTAL OPPOSITE PRODUCTS
Elite 30 has zero game tactics, its like a martial art
Elite Playbook is more emotional tonality, gamey shit, a tool box of gamey stuff, instadate, dates, text game, tactics, all that shit.
But that's only for later, build it on top once you got the basics
-John Elite