THE TRUTH IS YOU DON'T KNOW WHAT YOU DON'T KNOW…
THERE ARE THREE CATEGORIES, 1. YOU HEAR SOMETHING WHEN I AM TEACHING YOU. 2. YOU UNDERSTAND IT 3. YOU KNOW IT BY DOING IT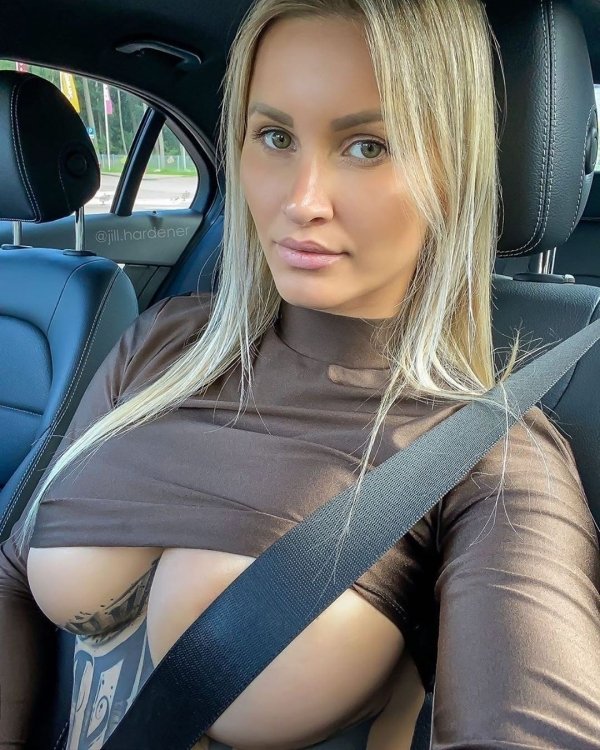 IF YOU ARE HEARING, THE WORDS ARE GOING THROUGH YOUR BRAIN, THEN OUT THE OTHER EAR….
IT BOUNCES OFF YOUR HEAD
Its like you are considering… that's a problem
When you consider whether or not to listen to it, you are being the expert know it all.
Then you are not assimilating the information as fast as you can.
So you resist, then you aren't teachable….
So you can't gather the skills
THE NEXT ONE IS ABOUT UNDERSTANDING SOMETHING.
You might of read some books her or some courses there.
The problem with this is, its easy to just say I know dat…
the most dangerous words…
YOU MIGHT UNDERSTAND ELITE 30, BUT DOING IT IS DIFFERENT.
its easy to dismiss
Even martial arts is simple, you kind of have an idea how various martial arts works.
You know how Brazilian Ju Jitsu kind of works.
You seen the UFC once in a while, so you say that is an arm bar…
Or that is a rear naked choke.
Or that is a double leg takedown
The danger of this is you might easily just dismiss things… as if you were a know it all.
Know it alls knows it none.
The more you know, the more you realized you don't know.
THIS IS CALLED THE DUNNING KRUGGER EFFECT
The Dunning–Kruger effect is a hypothetical cognitive bias stating that people with low ability at a task overestimate their ability. As described by social psychologists David Dunning and Justin Kruger, the bias results from an internal illusion in people of low ability and from an external misperception in people of high ability; that is, "the miscalibration of the incompetent stems from an error about the self…
For me although I could guess the trends of crypto… I realized, even if I can be mentored to do it, I still don't know everything I need to.
I don't pretend I am an expert, even if I am good at pattern recognition…
But the students who tends to have autism… they often say they know…
They are often the know it alls, who knows it none….
that's the glacier, that is the depth…
The products are just the surface level… it is just to get the information into your brain.
Elite Playbook doesn't have much video in it, its like a course where I am speaking to you, like a brain transplant for game
Elite 30 however is a step by step course, without flirting, teasing, or escalation ladder.
I'll get into that for the knowledge part
Its like the bible, you can read it, surface level without any depth.
Then you can say I know dat…. I know what this book is about
But you don't get the lessons from it.
There is a lot of depth, a lot of understanding…
WHAT IS KNOWLEDGE, WHY THIS IS HARDER?
ELITE 30 IS SIMPLE, 30 DAYS CHALLENGE, BUT SUPER FUCKING DIFFICULT TO GET ALL 30 PIECES DOWN CONSISTENTLY
this is what they call Krav Maga.
Its for the Israeli army, which they are fighting right now on the news
If I just had an understanding, I can't perform any of these moves
Even if the moves aren't super complicated, they don't have to be.
They can be simple since almost every counter move is a kick in the balls or a knee to the balls
But people can dimiss it..
But imagine after 5 years of brutal training. I wonder if that rubbed off on me since I trained my students the way I was trained… without mercy
I was thrown into the sparring matches with the biggest students.
They told me to stfu, fight, you hit harder than most of the class, this isn't MMA.
Just go fight for 5 mins, 3 rounds.
You are allowed to kick each other in the nuts, you have to defend against it since you wear a cup.
Maybe i'm too tough on the students, but if it weren't for the tough training I wouldn't be trained like this
MY POINT IS WHAT LOOKS SIMPLE, LIKE KRAV MAGA, IS NOT SIMPLE.
UNTIL YOU DO SOMETHING, TRAIN WITH IT, ASSIMIATE IT…. THEN YOU DON'T KNOW IT…
You don't know what you don't know.
I have students training in Kaizen. A body language program….
It wasn't easy…
its like juggling 30 fucking plates on a stick…
IMAGINE 30 PLATES, PERFECTLY EVERY SINGLE TIME.. THATS HARD
That's super hard.
For the middle eastern student, who is short, he spent 16 hours a day working on each day at a time until he can juggle every single plate
The reason he got laid in a week was he had social skills. I didn't have to teach him the social skills flow drill.
He just didn't have the 30 pieces of body language, the krav maga of the Elite 30 down.
Its easy to dismiss it, marginalize it
But after 2 days, or 2 plates spinning, women started to chase him.
He never had that before…
You don't know what you don't know…
it was a military like thing. he really trained hard.
There he is getting a blowjob so I had to censor the pics.

At the time the other middle eastern student who is taller, who runs RSD hotseats also got laid… hes already mastered Elite 30.
He only had elite 30, but he assimilated faster even if he had no social skills before
He had no results with RSD.
He just copied my infields, then finger banged a 19 year old. Then he started to get more lays
He bought Elite 30, his business went up a lot 6 figures due to social skills…
After that he got 20 lays in a row.
HE NOW SWITCHED TO THE PLAYBOOK EVEN IF IT WAS MORE OF AN AUDIOBOOK THAN ANYTHING… NOTHING LIKE ELITE 30. WHICH HAS NO LINES….
BUT HE BUILT IT ON TOP…
Master the basics….

A new student from India, also is doing one day at a time.
He is not doing the social skills first.
He will go the other way, then assimilate the social skills next.
Since I already failed 85% of the class for Elite Access for social skills.
They have to switch to Elite 30, then come back to social skills
Hopefully they get some of it down in their neuropathways, then later can build again on it.
in real life he wears blazers, same pants as my other students even in Indian
ELITE 30 IS THE MOST POWERFUL THING EVER.
ALSO DON'T WORRY IF YOU USE THE SKYPE I WON'T UPSELL YOU ON OTHER STUFF…
I DON'T. I DID IT ONCE SINCE I BELIEVED THIS WHITE STUDENT WAS MORE SUITABLE FOR KAIZEN
BUT I USUALLY DON'T.
IF THEY WANT TO ASK ME AFTERWARDS TO BE PART OF ELITE ACCESS, I WON'T STOP THEM
I HAVE KICKED OUT PEOPLE WHO AREN'T SUITABLE SINCE I DON'T WANT TO SPEND AN ENTIRE YEAR WITH CLIENTS FROM HELL..
But yeah, I won't upsell you on stuff, you have to make the decision yourself
Some people got a lot out of the Skype
You don't have to join my programs unless you want to.
you can use all 6 Skypes for all I care without joining it…
I don't care.
You need do demonstrate you are teachable… adaptable.
ANOTHER STUDENT WHO JOINED ELITE ACCESS, ELITE 30 IS ENJOYING THE COURSE. HE IS LEARNING FASTER THAN MY OTHER STUDENTS.
I TOLD HIM I CAN CLOSE 90% OVER THE PHONE, EVEN HIGHER THAN JORDAN BELFORT.
I SAID I WON'T USE SALES TACTICS ON YOU, CAUSE YOU HAVE NO CHANCE IF I DO.
I didn't, but glad he is my studnet
He is now wearing the same pants as my other students.
He is wearing a black blazer.
Before he travelled he wasn't able to open 3 sets. He approached non stop… during covid
So after the blazer non moving sets opened
He needed to work on his stop
But as his pants will arrive, he is noticing that the fashion is working
IN THE PAST HE DISMISSED IT, TOLD ME HE HAD GREAT FASHION
I SAID IT WAS SHIT, BUT NOT TO MENTALLY ABUSE HIM. BUT IT WAS SHIT
The womens results showed it.
Now he is getting compliance, so he can work on building the watch time, getting better at daygame.
I HOPE THAT MAKE SENSE, YOU CAN THINK ONE THING, BUT WHEN YOU DO SOMETHING ELSE, HE NOW KNOWS IT.
HE KNOWS IT DOES HELP A GREAT DEAL.
I don't want you guys to go through a numbers game…
Its like a tight rope, you walk on it, if you fall off, its not a numbers game with a blazer, that pants, its you….
Now you can focus on your social skills to keep on the line
If the wind blows at one directly pushing you off the line when she gives you attitude, you tease…
If the wind blows you in other direction off the line, you flirt when she is engaging with your conversation
Its not rocket science, but keeping her on the line..
There is no numbers game.
This is why they get laid so much during training period.
ELITE 30, WHY I WANT EVERYONE TO GET IT…. DON'T BE A KNOW IT ALL. IT WILL LOOK SIMPLE, BUT ITS SUPER HARD TO GET ALL 30 DAYS DOWN…
During Covid 19 this course is getting so many people laid.
he said it the best, it is all social skills, he lost his virginity during Covid 19
He didn't even use game
The more social skills, social calibrations, emotional control you have, the less game you need
What a concept.
Both courses are extremely different. So different. One has no lines, all body language, like a martial art
UNTIL YOU APPLY THE KRAV MAGA, THE MARTIAL ART OF ELITE 30, YOU CAN HEAR IT, YOU CAN UNDERSTAND IT, BUT UNTIL YOU SEE HOW WOMEN AND EVERYONE ELSE TREATS YOU, YOU DON'T KNOW IT….
YOU DON'T KNOW WHAT YOU DON'T KNOW
understanding something, really knowing it is two really different things
-John Elite
p.s I won't upsell you, lol don't worry. But it is your choice after the Skype. Why would some people choose to get more training? Some got laid from it… so, success leaves clues. That's all I got for today