IF I DIDN'T KNOW ANY BETTER, PEOPLE HAVE WASTED ALL THEIR MONEY ON CHRISTMAS GIFTS. THEIR STIMULUS CHECKS DIDN'T COME IN
THEIR BASIC HUMAN NEEDS AREN'T MET FOR THE PHYSIOLOGICAL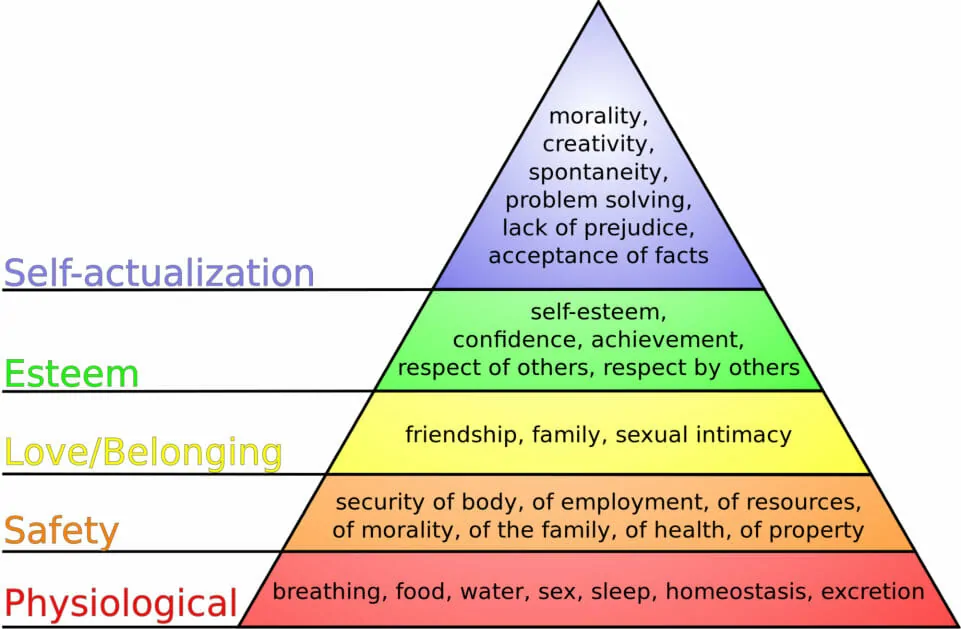 If there are 7 things, then you can see sex is just one of them
Some people doesn't know how they can pay the rent… or groceries
Some people doesn't even know where they will get their next payday.
Waiting for a handout from the government now that Biden is president.
For PUAs with such low self esteem, without skills, achievements… they can never get self esteem…
Its a never ending ego trip, with low self esteem which raises delusions and procrastination. Self sabotaging task that leads nowhere…
Even for some cowardice during Covid when they can't get their social skills down due to excessive autism.. aspergers.
HIGH EGO LOW SELF ESTEEM.. LOW EGO HIGH SELF ESTEEM
You are getting a lot of uncertainty, not a lot of growth, love of significance. Yet you don't realize Elite 30 could fix all the issues on all these charts…
If you knew Elite 30 can make daygame so easy, you can swim through the stormy pandemic ocean with social skills.. once you develop your ability from Elite 30 on how to float
Asian men has no social skills. They are capable of night game, some tinder… but daygame is such an afterthought for most of these companies, even ABCS of Low Self Esteem. Just go direct… as they burn you out
The more you lack social skills, you have too much socio skills, you are literally cock blocking yourself for daygame during Covid 19
DID YOU KNOW SALES SKILLS IS SOMEWHAT SIMILAR TO GAME, BUT NOT ENTIRELY?
THEY SAY SALES IS THE SAME AS GAME… BUT ALSO THINK OF THE VALUE OF THE PRODUCT…
If the value of the product is higher, natural status… then its an easier sell..
Game is a value delivery system… say this here, do that here, that's game
But your tonality for sales is also important, just as it is for game
also, your body language will help your state of mind too, which changes your tonality
Social skills is the people skills…
If you improve learning how to sell…
I'm pretty good… you would improve your game
At the same time if you improve your body language, non verbal communications, it would improve your sales skills
Improving your social skills will improve your trust… even when you are using sales
My bro is number 1 in 3 companies, since his social skills are perfect, better than even some of the inner circle members…
I use more persuasion, he uses more social skills or people skills
WHEN WHITE DATING COACHES TALKS ABOUT SALES… THEY NEVER MENTION THIS KIND OF DEPTH..
THEY NEVER MENTION THE VALUE
Its not just game, game will only vibe your SMV or your looks (height), money, status (race, lifestyle).
It doesn't affect your social skills, since they have socio skills.
It doesn't improve their social calibrations or body language
It doesn't improve their emotional control even if they emotional impact like an autistic guy vibbing their excessive value
NARCISSISTIC STUDENTS JUST TALK ABOUT THEMSELVES ALL DAY. YOU STILL NEED TO FOCUS ON HER INSTEAD OF TELLING A BUNCH OF STUPID DHV STORIES… Save it for the instadate….
Just like in sales, never pitch to anyone who isn't a potential client, a time waster…
You qualify them though the instadate…
Dropping some golden nuggets like a rapper dropping some metaphors
Your personality could DHV, much like high ticket sales… like why the fuck should I train you?
You don't even know my concepts, I have to go to the states to train you?
You control the frame, not them them take control…
If a person doesn't know my concepts, what I teach, just demands, out of the funnel… I don't care how much money they have…
So yes, behavior game, frame control just like in sales… nobody tells me how to do things…
They want to fight me on things, try to control the frame, most are narcissistic sociopaths, unteachable anyways…
How can you teach someone who's glass is already full…
SOMETIMES IN SALES… I CAN FLOW, OR CRASH,
BE WATER..
PART OF MY CHART IS MONEY. SOMEONE SUGGESTED I TEACH THE PUBLIC SALES SKILLS THAT IS SO PARALLEL TO MY DAYGAME SYSTEM.. PERSUASION IS PERSUASION… I AGREE
IT CAN RAISE THE MONEY, STATUS CATEGORY… BUT SHOULDN'T BE FOR AUTISTIC ADHD PEOPLE.
Since two students got engaged from it.
One student won 3 toastmasters from it
Closed 2.2 million dollars of deals… before screwing me over.
Obviously I have the contract of the split…
Yet I didn't know there was other angel investors, he was in charge of his own company.
LEARNED THE 5 MINDSETS, WE WERE LITERALLY PRINTING MONEY WITH MANIFESTATION, BUT HE KEPT IT ALL…
Paid me less than he paid some dumbass doing his so called marketing, like half.
Evil piece of shit…
ANOTHER INDIAN STUDENT GOT MARRIED FROM ALL THE SKILLLS
HE ALSO GOT HIS JOB BACK,
IT SAVED HIS LIFE, PREPARED HIM, HE WORKED HARD
Of course the 50 year old man resisted everything…
AS THE PERSON WHO TOLD ME TO MAKE THIS A PUBLIC COURSE. (MY COUSIN) WISE ADVICE CAUSE WITH THE STUDENTS MAKING MONEY, THEN THEY CAN AFFORD THE COURSES DURING COVID
Money can help with their lifestyle…
It was a strong case, I have to agree..
Maybe its time to write the sales letter for Elite 60.
HOW BAD CAN AUTISTIC ADHD BE? IT DOESN'T IMPROVE WITH AGE. WHEN YOU HAVE ASPERGERS, AUTISM, ADHD… I WAS TEACHING THE VIETNAMESE STUDENT
lets talk about the lessons from teaching an unteachable case….
he finally past the intro part… he did so many drills for 5 days in a row..
Then he had to combine the social skills, with social calibrations or body language…
He kept repeating the same mistakes
First day back at Kaizen, I told him to fuck off after an hour. I've seen this before…
second day, suck shit…
third day, got it
HE WAS DELUSIONAL, HE THOUGHT HE WASN'T THE SLOWEST OR WORST STUDENT…
HE THOUGHT THAT WAS NORMAL…
A normal person doesn't do the same thing over 500 times with mistakes..
so I decided to try something new
WHAT ULTIMATELY WORKED WITH A BIG CHECKLIST I WROTE DOWN..
I WOULD CHECKMARK WHAT HE SHOULD KEEP DOING…. X ON WHAT HE FUCKED UP WITH
When their mindsets crash its all X.
That's why when they are a knight, they lift the sword, the shield drops
When they lift up the shield, the armor drops.
Lift up the armor…. the sword drops
GET THE POINT, THE KEEP MAKING THE SAME MISTAKES SINCE ON THE CHECKLIST OF A DOZEN THINGS…. THEY FOCUS ON 3, THE REST FAILS SINCE IT DOESN'T IMPRINT IN THEIR NEUROPATHWAYS, DUE TO ASPERGERS/AUTISM
I discovered a new thing among PUAs or unteachable case.
It is the autism/aspergers/adhd.. Its like super AIDS
its just shitty.
They have no place with my training since they can't even see their mistakes due to low self esteem…
they can't learn anything due to that super aids, aspergers, autism overwhemed, super laziness…
So their actions are fucked all the time
They will shift blame, make excuses, the belief, mindsets crash….
ACTION IS IMPACTED, NO MATTER HOW MUCH THEY BELIEVE IN THEMSELVES…
THE SKILLS PART IS NON EXISTENT. THEY HAVE A NARROW FOCUS OF ASPERGERS. ONE CATEGORY… EVERYTHING ELSE OUTSIDE OF THAT SUCKS SHIT… HALF ASSED
IF COVID 19 IS AN OCEAN, ITS STORMY, HARD TO FOCUS
You will sink..
You can't just depend on SMVing it, the ocean has changed
social skills is everything now
Just like learning sales skills…
skills
skillls
skilllzzzzzz
that fucking word that alludes you, no matter what
skills
THEY HAVE NO MORE PLACE IN THE NEW WORLD
The world has changed.
They said it would be until Feb of next year from how slow the vaccines are rolled out…
I said 3 years… it fits the perfect timeline…
The aspergers will sink, the adhd will sink, the emotional autistic snowflakes will sink
Lots of people are depressed, hungry, couldn't get it up.
Their human needs aren't met.
So I would teach sales…
I'm going to revamp and examine Elite 60 which worked well for two students. Third well those types doesn't deserve to be there
Since two students got engaged, one married, I have to raise the price.
Before you even learn copywriting, learn sales..
You think its all game? Or elevator shoes will save you?
No, you need to develop skills, mindset.
That's why I made John Elite Concepts.
Lots of people don't know how to adapt the value system.
The funny thing is, if social skills is worth 2.5 points, same with social calibrations…
Those two makes your game 5/10 already. Without learning game..
Those who focus on game already has so much value, the just need some game, then vibbing their emotions or SMV… to get over that line.
Sometimes the environment is easier, in a 3rd world country….
So its not transferable to the west…
IF YOU DRAW A S, A BACKWARDS S THEN THAT IS HOW THEY DID IT BEFORE COVID. NOW ITS THE OPPOSITE. ITS S, BUT SOCIAL SKILLS, SOCIAL CALIBRATIONS, EMOTIONAL CONTROL, NOT EMOTIONAL IMPACT….
SINCE ALL OF THAT ADDS TO YOUR VALUE….
THEN GAME IS A VALUE DELIVERY SYSTEM
those 3 skills aren't taught in the daygame industry….
Not yet…
except me.
That's my rant, sales is a lot like persuasion in game
text game is a lot like copywriting
setup game is a lot like funnels
The skills aren't different.
Before we focus on maxing out the status… the money can improve the status.
-John Elite