Still waiting on this video testimonial, but still good job… Another Covid 19 lay…
People have been seeing so much student results, it is almost demoralizing…
The last two was 2 fuck buddies, 22 lays each for the black student…
the middle eastern student had 22 lays tied… banging two models… one was his girlfriend during Covid, plus two more Latinas…
Here is another student who just got a lay in India… pandemic and all
I DO THINK PEOPLE ARE TAKING THE LAID TESTIMONIALS FOR GRANTED LIKE OH JOHN HAS ANOTHER ONE.. BUT THIS DIDN'T HAPPEN TO ANY OTHER DAYGAME COACH DURING THE PANDEMIC…
People should not take it for granted… dismiss it
Or feel it isn't relatable… with all these extreme results lately…
Instead they should think there is a path to victory… social skills…
WHO WHAT WHEN WHERE WHY HOW…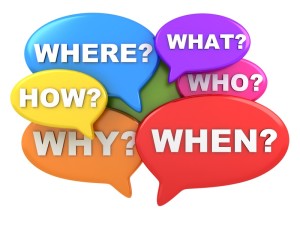 This student is one of the hall of famers with the group of students who got laid during Covid 19 now. He is part of the group…
Who is this student…
He is one of my Indian students. He bought Elite 30… SEE A PATTERN?
He is also part of the inner circle
He got two lays before, this is his third lay in daygame.
WHAT HAPPENED… WELL I'LL FIND OUT IN HIS VIDEO TESTIMONIAL…
I did know he banged an Indian women, that is 7/10 in looks.
A bit of an improvement…
When… it just happened very recently… pandemic and all…
But I got the news now…
WHERE, INDIA… SO INDIA IS MORE CONSERVATIVE. ITS MORE OF AN INDIRECT KIND OF GAME, WHERE YOU ARE MORE NATURAL.. MANEUVERING HER, PROTECT HER SOCIAL VALUE…
Why.. he has been focusing more on social skills, keeping more chilled than before… less gamey…
During the pandemic… its better to have more social skills, more trust.
Rather than being gamey..
HOW… FOCUSING ON THE LEFT SIDE OF THE CHART, SOCIAL SKILLS… EMOTIONS…
He was taking Ashwagandha for a while, which reduced his cortisol.
He didn't think it worked, but it did
Scientific studies showed if you take it for a month, you will have 33% reduction of cortisol.
Also, you don't have to try hard
He thinks I keep using lines, I don't.. I use algorithms..
adaptive openers, all the stuff is free flowed from the algorithms.
You don't need to use lines…
By being more chilled, handling the cortisol, you can be in the moment, think better, observe better.
HIS ORIGINAL GOAL WAS TO BANG HOTTER WOMEN.. IT HAPPENED. BUT HE WANTS HIGHER…
Its fine, its still progress. The next step was the first advice I gave him… work on the lifestyle…
I told him his vibe is the byproduct of his lifestyle…
Women can tell how you are doing financially, everything…
Women is like a laser that can read a DVD, where the patterns are etched into the disc, or your vibe
You can't control the vibe, it is a byproduct…
So work on your life. SO YOU ARE MORE GROUNDED…
That's the advice or the next step…
But I say don't take shortcuts.
Sometimes the long cut is the short cut… the short cut is the long cut
He should be able to reach his goal.
I found some of the students finds entrepreneurial stuff is harder.
It takes some work, some adaptation…
Like muscles the gains are slower in the beginning…
But the long cut is the short cut…
IF HE WANTS MORE RESULTS, MY ADVICE IS THE SAME AS THE INNER CIRCLE….
Reset, go back to the Elite 30 fundementals… keep practicing until more results happens.
Also, reset the mind.
Don't let it get to your head, or your mind will handbrake.
Reset, then do it again.
I need a nap, i'll type out more stuff later. But good stuff, a good way to end the year
SORRY WAS BUSY, LET ME FINISH WRITING THIS BLOG POST… YEAH IT IS POSSIBLE EVEN DURING COVID 19 IF YOU ARE INDIAN…
What is one thing in common all the students during Covid 19 have in common? Even if they are all different ethnicities… from middle eastern to black, to white, to Asian, also, now Indian?
SOCIAL SKILLS…
That's the common denominator… ALWAYS SOCIAL SKILLS, ELITE 30 for Covid 19
Btw, he is also part of the John Elite inner circle. I rarely let people join it. I have to interview everyone first, or trust you enough to let you join.
Its not more game tactics… not at all
Its all about social skills.. not socio skills of more gamey shit… or tactics for those who are way above 20/35, SMVing it with game
Game is just a value delivery system…
But skills adds to your overall value… what a concept…
The skills actually adds to your value.. what a concept.. so its mostly value then… Yep…
My students gets better results by focusing on these products, until they get results.
They don't use other shit…
He doesn't have the playbook…
So that tells you something, social skills, social calibrations, emotional intelligence cuts though covid.
Some of the other students doesn't have good emotions, they relied more on non verbal communication, social skills.
But try to get half the chart down… pretend each category is worth 2.5 points… Their game will never be worth that much… its mostly a natural status or lifestyle or foreigner exotic advantage. Status matters too… the hidden advantage.
If you tried to learn their game which is too low… then try to vibe or emote it… it wouldn't be enough to get over that line..
Hopefully you learned or realized something.
Do you want to get stuck buying other peoples courses that doesn't work?
When does the madness ends?
When will you stop being a sheep? Start thinking for yourself? Critical thinking?
This is amazing… I expect more student results in 2021.
It wouldn't stop.
UPDATE, TOO BUSY TO WRITE… TALKED WITH A STUDENT FOR A WHILE TO GET HIM BACK ON TRACK, WAY OFF TRACK…
I GET CLICKFUNNELS FOR 6 MORE DAYS, WAS GOING TO CANCEL TODAY. SO I CAN GET THROUGH MORE COURSES…
I'M UP TO 19 COURSES, OUT OF 30… BUT IF I CAN FINISH ONE MORE, MAYBE THE REST WILL BE EASIER…
I'm not a know it all. i'm learning, upgrading my skillset

The faster you realize you don't know everything, the faster you can course correct, not delay things.
-John Elite