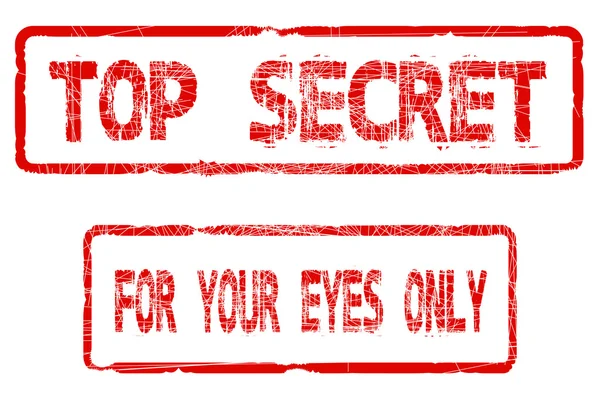 YING YANG, DAYGAME TEXT GAME IS DIFFERENT FROM ONLINE GAME…
THEY ARE SIMILAR, BUT VERY DIFFERENT…
I ALSO DON'T TALK ABOUT TEXT GAME VERY OFTEN AS I TRY TO KEEP SOME OF THE TACTICS, STRATEGIES A SECRET… ALL MY STUDENTS GOT LAID DURING TEXT GAME FOR MINORITIES EXCEPT ONE BLACK GUY WHO HAS AUTISTIC TRAITS…
Lots of my bootcamp students ask me what to text her, it gets her out, they bang her…
ONLINE GAME YOU GET HER OUT FASTER… DAYGAME YOU CREATE CONVERSIONS, SHE BEGS TO MEET YOU
For tinder which I don't teach… you do have to get her out faster or she will bang another guy…
Women are so spoiled
YOU DON'T GET PICTURES OR A PROFILE ON DAYGAME TEXT GAME
That is completely different, so your interaction has to be better
Height, social skills, alpha behavior helps a lot in the number closes…
Social skills is social stealth… it builds massive trust… its not just emotions…
Your overall SMV vs hers is important too, so height, race, will make it easier to get that date if you are tall, white…
Women doesn't have any rationality, they just think of SMV, filtering 24/7… after all these years as a dating coach… Its like they are an A.I that isn't even aware yet, or hit singularity
even using forced qualifiers, getting her to ask questions about your race, job, etc… as she is trying to figure out what is your frame, how you relate to her….
Either as a potential boyfriend.. or as a friend, or as a fuckbuddy, husband material… etc…
Using women as leads to a funnel if you are short, is a recipe for disaster. Its not 11%, but less if you are short, a negative stereotype minority…
If you are 5'4, there is no other value than your interaction… without using a funnel like instagram or a good facebook, you might get all flakes…
She later gets time to reflect, stereotype you and decide over the phone
THE ONLY REASON I AM GIVING YOU THESE GOLDEN NUGGETS OR GOLD COINS IS… WELL ITS CHRISTMAS.. MAYBE I'M IN A SLIGHTLY NICER MOOD…
OR I THINK NOBODY IS READING THIS OR THEY WILL SEE IT FROM THEIR OWN MENTAL FILTER AND DISMISS IT, WHICH I AM COUNTING ON…
I WOULD USE SAME DAY LAYS INSTEAD OF NUMBER CLOSES DEPENDING ON YOUR HEIGHT, RACE SMV…
USE THE SEXUAL CONNECTION TO CLOSE FASTER… FORGET ABOUT ROMANCE, OR VALIDATION OR DIRECT. A LOW PROBABILITY MOVE… ADAPTIVE OPENERS, SEXUAL CONNECTION, ZERO VALIDATION WORKS BETTER
UNLESS YOU ARE TALL AND WHITE, OR ABOVE 5'11.. CLOSE THE SALE EARLY. OR INSTADATES BEFORE COLLECTING A NUMBER
I remember when my Pakistani mentor was training me, we were at metrotown, downtown, etc…
He would daygame, since he didn't like me watching his interactions, we will meet up shortly after that…
Maybe he feels pressured around me… being judged…
I experience the same thing around others, we are only human
But its always like get the number close quickly,
For me it doesn't work…
We have a different SMV,
Also, women also has a perception of your SMV…
If it is lower, you won't have the halo effect where she percieves you in a positive light like taller guys
It isn't heightism… even my 5'7 white students crush daygame… since they have a 10/10 natural status..
But there is a consistent pattern among all my students…. I mean afterall I have 451+ laid/pull testimonials…
If you combine everyone else's laid testimonials in the industry, I counted it… it is 75. Which pales in comparison to my student results
Obviously I don't teach the same things as others… It isn't one technique or whatever… like saying Krav Maga kick looks like Muay Thai, modified…
But how it is put together as a whole package, recreated for self defense, or in this case for negative stereotype Asians who are short, skinnier…
Its not the cherry on the cake the matters, it is the whole cake that matters, the structure…
I HAVE FOUND AMONG MY BOOTCAMP STUDENTS, UNLESS YOU ARE SHORT, WHITE. THE HEIGHT THAT GETS MOST OF THE DATES EASIER ARE 5'11, OR 6'2 FOR SOME ODD REASON
6'1 British Student… He banged the first blonde women he approached with my in ear coaching. He has some social skills, but no game or social calibrations at the time. He started completely fresh…
5'11 ASIAN bangs a women, the first 5 approaches.. She came out to the date. He closed her. This pattern repeats itself over and over again
6'2 black student, wanted to get laid before joining the army… number closed… Then again he copied and pasted my text… he was an RSD Julien victim before with no results in daygame… Look at him now…
Even today, same story, he copied and pasted my text… got his second fuck buddy within a week during Covid 19… still have to post his video testimonial… soon
That is why it is important to go for same day lays if you are shorter…
THE 11% WOMEN COMING OUT MYTH ONLY FOR TALL WHITE CAVEMEN, IF SHORTER THAN 5'11… YOU WILL EXPERIENCE MORE FLAKES
IT IS BETTER TO ONLY GET A NUMBER CLOSE DURING AN INSTADATE IF YOU ARE SHORT, OTHERWISE YOU ARE SCREWED
It is better to push it as far as you can go before you retarget her… a marketing term for emailing her if she doesn't buy…
or in this case continues the interaction, you want to get her out on a date..
Now you are at the mercy of the phone number… so fuck volume, go for conversions…
Often times my students ask me what to text, I get her out on the first try… Lol.
Volume my ass…
IF YOU ARE TALL, CONFIDENT, SHORT NUMBER CLOSES MAY WORK OCCASSIONALLY FOR HOTTER WOMEN WHO AUTO REJECT RAPPORT
She doesn't know what she wants until it is in front of her
YOU WANT TO HAVE A CATEGORY OF ENGAGEMENT LIST OF WOMEN YOU ARE TEXTING
IN THIS VIDEO I TALK A LOT ABOUT THE ENGAGING ASPECT OF THE TEXT. YOU CAN PUT A LETTER B IN FRONT OF HER NAME TO CATEGORIZE HER ON YOUR PHONE…
When you do that… not that I care about number closes.. but if you wanted to use this archaic method…
All the phone numbers will be written with B… It will all be grouped together near the top of your phone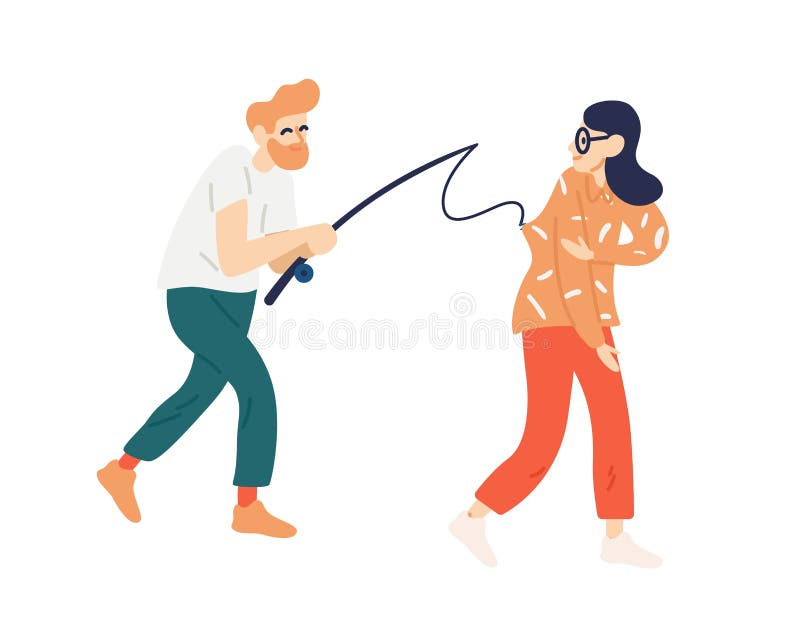 THIS IS WHERE THE FISHING METHOD COMES IN FOR TEXT GAME
For daygame if you ask her out by the second text, you will break the fishing line if she swims too low
If your SMV is high, she is going to be near the water hoping you ask her out, almost begging…
I've seen women beg my Pakistani mentor, even beg over the phone calling him as he keeps rejecting them saying he has no time as he bangs another women 9/10 in looks.
Then he bangs her afterwards…
I mean he acts like he is the hot chick…
HOW INVESTED SHE IS, PURELY IS HOW YOUR SMV STACKS UP AGAINST YOURS
If you are a shorter Asian, you will experience more flakes…
Sorry to tell you how cut and dry game really is, but most people are SMV deniers…. since they are red pill marketers using a PUA style of marketing, telling you whatever you want to hear to game you…
You bought into their bullshit…
INDIRECT DHV WILL WORK, BUT NOT DIRECT DHV STORIES SHOWING OFF LIKE I'M A DJ, DERP, LOOK AT MEEEEEEEEEEE, I'M A CLUB PROMOTOR… LOOK AT MEEEEEEEEEEEEEEEEEEEEEE
My Pakistani mentor in the mansion taught me to go into a deeper level of indirect DHV..
I GONE THROUGH THE INDIRECT DHV STORIES DOWN 3 LAYERS LIKE INCEPTION… NOT JUST ONE… WHICH IS SURFACE LEVEL THINKING. BUT BETTER THAN DIRECT TRY HARD DHV STORIES…
Most of these cockfags are like I am a DJ, or I'm a model you are a model, I love you… more validation, oh wow…
Wouldn't work without high status… which is the frame they are fighting from but they tell you like a PUA marketer, gaming you telling you it is game while they dismiss their own overall value…
YOU WANT A LIST OF WOMEN WHO ARE GOING TO MEET ON DATES… YOU WANT TO SET UP DATES WITH MULTIPLE WOMEN AT THE SAME TIME…
FLAKE ON HER… NOBODY THOUGHT OF THAT…
YOU WANT TO PUT WOMEN IN THE "A" CATEGORY, THE ONES WHO ARE HOT TRAFFIC LEADS… this is the accend list
IF THEY FLAKE, OR RESCHEDULE, YOU WILL PUT THEM BACK INTO THE B BUCKET…
OBVIOUSLY I DON'T BELIEVE IN LEADS, VOLUME, BUT CONVERSIONS… SO GO FOR SAME DAY LAYS FIRST.
I'm not saying do this Paul Janky bullshit where you set up 3 dates at 3 different times..
If you are short, Asian, they might all flake… lol tall white people…
White people, I caveman…
Its is better to close the deal so you don't have to use the funnels…
Of course if you are percieved as a negative stereotype, you can't redistribute your status… whether black washed natural status, or white washed, or high status lifestyle…
Remember this is like evolutionary psychology, women hasn't change from their subconcious psychology…
Status in a tribe is important…
Nobody talks about this… only me… That's why I have all the student results in daygame… people are delusional sociopaths
NO SAME DAY LAYS AREN'T DELAYING THE LEADS YOU GET IF YOU GET LESS THAN 11% OF THE WOMEN COMING OUT IF YOU ARE A SHORT ASIAN.. OR A 5'4 GUY WHO WILL EXPERIENCE FLAKE HELL
My Pakistani mentor got a same day blow job at the horse racing event… but he was angry since he would of converted 4 more leads…
Then again the lead I got, he stole her from me…
She turned out to be a total psycho, stole drugs at a party my Pakistani mentor attended where he had to kick her out and her friends, while she was begging him to meet again…
Like I said, crazy how women throws themselves at him…
For those faggots who says simp this simp that money…. Imagine if you had money, lifestyle, social skills, you are a high value natural… husband material.

You he will kick the living shit out of most PUAs…
He is the best daygamer I know… not even Justin Wayne can get 9/10 from daygame like that, but women below his type of women…
This guy imo is the best of the best, the inner circle is like the Navy Seals, or seal team 6. Very few members…
I can only stay as long as I get so much student results… But their social skills, game, emotional control, social calibrations are maxed out
They devour the other autistic PUAs who are sociopathic, autistic spitting out robotic lines…
THEY OFTEN GO FOR SAME DAY LAYS INSTEAD OF NUMBER CLOSES, SAYING IT IS TINDER MAKING IT HARDER… WHEN THEY THEMSELVES ARE AUTISTIC ROBOTIC SOUNDING WITHOUT SOCIAL SKILLS. MORE SOCIO SKILLS MORE SUITABLE FOR SAME DAY LAYS WHEN YOU FLASH HEIGHT, MUSCLES AT HER BEING BLACK WASHED…
If 95% comes out for my Pakistani mentor… a 5'11 brown guy who looks older… Yet the same thing is different, social skills is the reason…
SOCIAL SKILLS IS UNLIMITED, NOT THE VIBE…
IF YOU DO, I WOULD SET UP DATES WITH MULTIPLE WOMEN, 2 OR 3 AT THE SAME TIME. THEN FLAKE ON THE OTHER TWO….
Or you can set up two dates, flake on one to reschedule…
I sometimes flake on women for a different reason, if I feel she has the power, she is hotter… I would flake on her first… then get her to chase… shhhhhhhh
YOU WANT TO SEGMENT THE LIST DOWN TO WOMEN WHO HAS GONE RADIO SILENCE MASS TEXTING THEM ALL THE SAME MESSAGE, SEE WHO HOOKS
YOU PUT THIS IN THE C CATEGORY… YOU WILL BROADCAST THE SAME TEXT…
ITS NOT ALL ABOUT TEXTING HER YOUR LIFESTYLE OR SOME STUPID QUOTES… THAT'S TOO TRY HARD
YOU CAN SAY OH SHIT, BRING THE CHAMPAGNE, I'LL BRING PROTECTION MARY… SHE IS LIKE THIS IS SUSAN… YOU THEN SAY HI SUSAN, WE SHOULD HANG OUT SOMETIME. SORRY FOR IGNORING YOUR MESSAGES, NEXT DATE ON ME….
This is inner circle tech you never heard of from my Pakistani mentor.. but this was years ago taught to GamingElite…
Isn't that brilliant, but his stuff today is much newer, evolved..
But that is a brilliant way to sexualize it, deal with setting up a date…
Most women wouldn't know you are sending the exact same message..
Don't steal this for your systems… this has never been taught anywhere, I will kick you in the face metaphorically speaking…
YOU WANT A DEAD LEAD LIST, WHERE YOU CAN TEXT FROM ANOTHER PHONE NUMBER BEFORE YOU TEXT…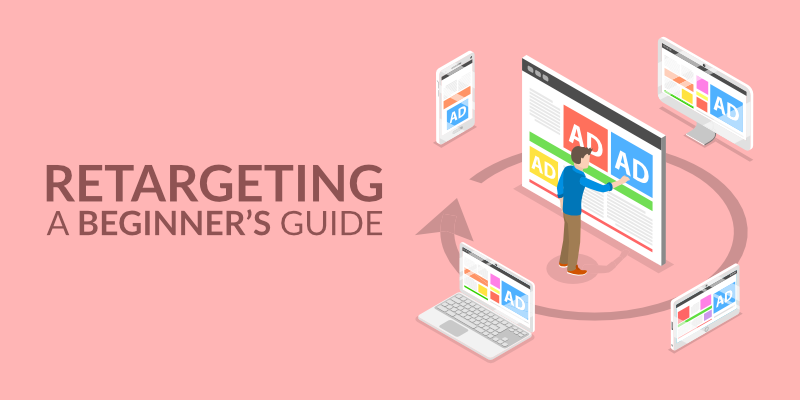 YOU PUT THESE PHONE NUMBERS IN THE D CATEGORY SO IT PUSHES IT FURTHER DOWN THE LIST
THIS ONE YOU TEXT ONCE OR TWICE A MONTH. BUT DO IT THAT WEEK SO SHE REMEMBERS YOU… CAUSE IF SHE DOESN'T, YOU DIDN'T BUILD ENOUGH ATTRACTION, OR STAND OUT…
BUT YOU CAN ALSO SWITCH IT TO ANOTHER PHONE NUMBER… IF SHE DOESN'T REPLY THE FIRST OR SECOND TIME
You figure out what works best for your situation…
IF SHE REPLIES, YOU HAVE ON MORE SHOT…
BUT IN MOST CASES IT GOES NOWHERE…SINCE SHE COLD TRAFFIC
But if you do it correctly, you can become hot traffic…
The reason why you don't want to write stupid shit negging her like oh the best texter of the year goes to… or are you always this good at texting… Its daygame, not tinder… So she will maybe post your message saying this guy is so rude, then you become infamous as the uncalibrated autistic sociopathic creepy fuck on social media… much like Jan Lifestyle saying you are a trail of used condoms or some bullshit…
THE NEXT SEQUENCE IS, ITS NOT YOUR FAULT… LOTS OF GUYS ASK OUT WOMEN, YOUR ARE BUSY, MAYBE WITH ANOTHER GUY, OR YOU DON'T FEEL YOU TRUST ME…
Then say I'll take the risk away from you.. lets meet at a public place, you can leave at any time… i'll even pay for the meal or drink as a sign of good will. We don't have to do anything more than that, at least give it a shot… Decide from there. At the worst you can make another friend, or have a fun story to tell in the future..
If you don't take me up on this offer, its fine, it will expire in a few days, plenty of other women would. I'm doing you a favor…
OR YOU CAN USE ANOTHER PHONE NUMBER, THEN CALL HER OUT, GET HER OUT AGAIN AS POLITELY AS POSSIBLE…
GIVING HER A WAY OUT, SAYING I'M SURE YOU MIGHT OF MISSED MY MESSAGES OR MAYBE YOU WERE BUSY WHEN I TEXT, OR YOUR PHONE WAS STOLEN THAT WEEK…
THEN SHE IS BACK ON THE ENGAGEMENT LIST… CATEGORY B
If she doesn't reply…
Just delete her number… GET HER OUT OF THE FUNNEL…
Or put her on the broadcast list, up to you…
OF COURSE THERE IS OBJECTIONS DEALING….
THE REASON I DON'T USE A STUPID FLOW CHART, THAT IS FOR WHEN YOU ARE A TALL WHITE OGRE… WITH VOLUME. FOR A SHORT ASIAN YOU DON'T HAVE THAT PRIVILEGE…
THIS IS A METAPHOR FOR MY OBJECTIONS DEALING SYSTEM… THEIRS DOESN'T WORK, TRUST ME I FIELD TESTED IT… YOU NEED A NEW EVOLVED METHOD NOT FOR TALL CAVEMEN…
Imagine if you think compliance threshold… you wear her down…
Well that's a luxury tall white people have with so much value…
All the testimonials or almost all will be white people in that case…
If she says no to a stupid flow chart, you get her out of the funnel…
After you acknowledge her objections, you can ask a question to pull her forward off balance like judo…
What you want to do is to use a statement of empathy… so that is grabbing her uniform…
then you can use that statements of empathy statement again… the loop it to win/win…
You keep looping until the objection is dealt with.
Not just a stupid short phrase hoping to unlock her mind.
If you aren't privledged up the ass with a 10/10 natural status being white…or tall…
IF YOU DID THAT, IT WOULD BE LIKE GOING FOR A THROW, WITHOUT GRABBING HER UNIFORM, IT SIMPLY WOULDN'T WORK. YOU WILL EXPERIENCE FLAKE HELL RUINING YOUR LIFE AS A SHORT ASIAN MINORITY…
ITS WHITE PEOPLE WHO HAS ENOUGH VALUE TO THROW WITHOUT GRABBING THE GI, TRIPPING HER SLIGHTLY… DUE TO HIGHER SMV…
White guys does have the highest response rate… that isn't transferable…
Tinder testimonials are not impressive, they don't count in my book. As my Pakistani mentor said, it is equivalent to ordering food with an ap. It favors those with higher value who has more money to get more food… metaphorically speaking…
Or if you tried to learn other peoples tinder courses, but they have redistributed their value to high status… which you don't have… so they have no laid testimonials for it… yeah…
You kind of get my point… these coaches are gaming you… telling you what you want to hear while value denying… or dismissing…
JOHN EVERYTHING IS LOCKED DOWN, HOW DO I GET HER OUT ON A DATE?
Simple, just go to your place… say you cook good pasta.
Women loves it when you say I cook a good grilled cheese sandwich…
I have no idea why that works.. but it does
She doesn't have to worry about feeling too bloated, taking a giant shit at your place…
Tell her it is safer for both of you…
Disqualify yourself she doesn't have to do anything she doesn't want to… she can leave at any time
Of course once she is invested, thing will naturally escalate from there…
JOHN WHY NOT JUST ADD HER TO INSTAGRAM? WOULDN'T IT BE EASIER?
FARMER ON THE LEFT, HUNTER ON THE RIGHT. FUNNELS VS SALES CONVERSIONS…
Well not all my students have a lifestyle or a good instagram… Lots of these guys are hunters, not farmers.. SO MY ADVICE IS JUST PURELY TEXT GAME HERE
Hunters depends on skills, not just SMVing it
Farmers builds the lifestyle to attract her into the funnel…
BACK THEN WHEN I STARTED WE DIDN'T HAVE CELL PHONES… JUST AN OLD FASHIONED LANDLINE…
You would call her, then her dad will answer… then ask her if she knows someone by your name…
Then she will answer.. as if he was the gatekeeper…
Remember I started in 2001… we used to have dial up modems back then..
But my students even when some stands next to a women as she gives a fake smile on Instagram, signals to other women how much she isn't into you…
That shows up and signals to the other womens evolutionary psychology circuits…
While you are autistic over confident like ABCS of Narcissism Asian students clueless of how she is feeling in daygame… trying to use tactics..
YOU COULD NUMBER CLOSE, INSTAGRAM CLOSE… AT THE SAME TIME IN DAYGAME…
I won't give you the script for that… but this expands your awareness.
Or you could ask her to add you on instagram when she goes radio silence…
But that only works when your status is super high, or you have a really cool high status lifestyle…
MY TEXT GAME FOR MINORITY IS HERE. ITS ONLY FOR DAYGAME EXCLUSIVELY… I WONDER IF I SHOULD CONTINUE THIS PROGRAM OR NOT. CHECK IT OUT…
-John Elite
UPDATE: I DON'T FEEL LIKE UPLOADING ANOTHER POST TODAY, I FEEL THIS ONE HAS A LOT OF VALUE THAT YOU CAN USE…
DON'T COPY IT AND TAKE CREDIT FOR IT. ITS JUST THE SURFACE LEVEL…
ITS JUST SCRATCHING THE SURFACE…. BUT AT LEAST GIVES YOU SOME TYPE OF STRUCTURE TO WORK WITH… FOR DAYGAME…
THIS IS NOT TINDER STUFF, AS I SAID TINDER IS VERY VERY DIFFERENT THAN DAYGAME TEXT GAME…