IF YOU REALLY IN YOUR DELUSIONAL MIND THINK MYSTERY METHOD IS GOOD FOR NEGATIVE STEREOTYPE MINORITIES, WATCH THIS VIDEO… THINK AGAIN
Due is like Aspergers, robotic, no social skills, who is a psychotic schzophernic tall white guy losing his SMV going below the 20/35 line…
Yes I was in California, that's how I met Dan Pena…
He was at an event… I wouldn't want to go unless I could meet Dan Pena…
For me that was always a life goal to ask him that RSD question, how to take them down…
I got my answer…
It works like gangbusters… I have used that strategy so many times, well worth it.
On a side note, it was where I met a white body builder with diabetes who wrote down the workout plan that got me and my students so big in a short time. I modified it with 4 exercises instead purely for aesthetics…
The trip was well worth it
At the time you see no one at the airport, there was a government shutdown… the whole airport was empty, outside of a janitor… I was at John Wayne International airport… Funny how they named an airport after me..
ITS A GOD DAMN NIGHT GAME SYSTEM, HAS NOTHING TO DO WITH DAYGAME…
That is called the night game box. Rarely do people who does nightgame are good at daygame…
They run daygame sets with so much more energy, no social skills, too gamey, trying to frame DHV like it is a more complex night game set…
Doesn't work that way…
You start to put on the pedastal aspergers peoples game… without social skills, or social calibrations… or facial expressions.
I field tested every daygame system, split tested it so I know what works for negative stereotypes…
BUT MYSTERY IS THE GODFATHER OF DAYGAME, THEREFORE… BLAB BLAB BLAB…
Hey I started daygame in 2001 in University… So how he is exactly a godfather?
Wouldn't me and Ross Jefferies be the godfather of daygame instead? Lol
Mystery showed up in 2003, two years after me, so he can't technically be the god father…
This thing used to be called the lay guide, the first guide. No idea how it started in 2001, maybe I was lucky to start that year…
I TOOK ANIMATION IN UNIVERSITY, A COLLEGE BACK THEN… BUT I KEPT DAYGAMING…
Tbh, I had no idea that guide was for daygame… I just used it as such
Ross Jefferies and Mystery did night game or night clubs… so in a way I was accidentally the godfather of daygame…
Now that I think about it… damn… cause Ross tries to sell Daygame shit, but he was originally a night gamer…
I still remembered, they posted a guide, plus field reports.
This was the year when field reports started online.
The internet was quite early back then… I remember having this thing called Netscape.. we would use a dial up phone cord to use the internet
ABCS OF ATTRACTION, LONDON DAYGAME IS A DERIVATIVE OF MYSTERY METHOD, WHY IT IS SO FLAWED…. THE STRUCTURE ITSELF IS FLAWED… THE BIGGEST LIE IN DAYGAME HISTORY…
The biggest flaw is in the comfort phase… You seperate all of these things. So white dating coaches kept building attraction, DHVing it like faggots cause they think in their tiny minds it is all separate steps..
I treat it like a boxing match…
THE JAB IS THE CONVERSATIONAL SKILLS, OR SOCIAL SKILLS
THE RIGHT CROSS IS WHEN SHE GIVES YOU ATTITUDE, SO YOU TEASE
THE HOOK IS THE FLIRT ONCE SHE IS TOTALLY INVESTED…
THE UPPER CUT IS THE TOUCH….
THIS IS WHERE CONVERSATIONAL SKILLS FALLS APARTS FOR LONDON DAYGAME WHO DOES NOTHING BUT STATEMENTS…
ALL RIGHT CROSSES AT THE BEGINNING,
THEN FINALLY ALL COMFORT, ALL JABS…
THEN AFTER SO MANY DATES, FINALLY ADDS SEDUCTION AT THE END…
Capture, attraction, rapport, seduction… Mystery Method bullshit…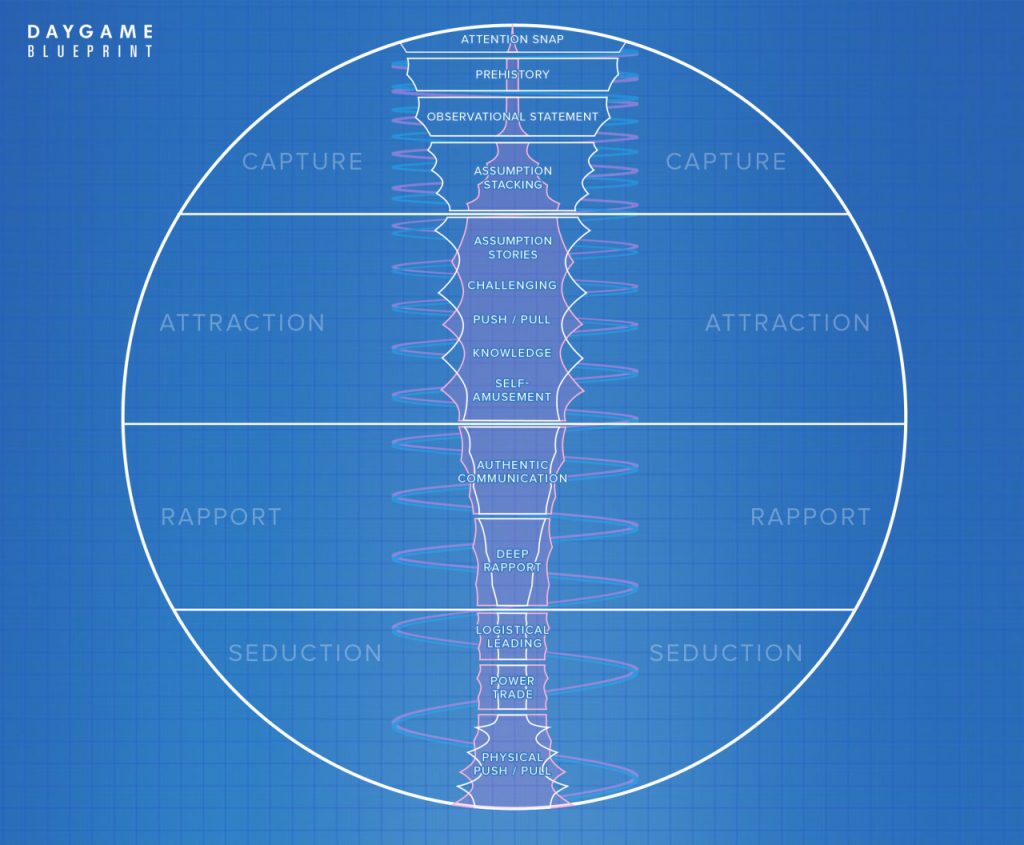 So if those 4 things are punches, you can't fight a boxing match like that, or dealing with women…
You will get knocked out, calling it a numbers game or volume which is total bullshit…
My counter punching rock, paper, scissors method can keep her on the line to close her the first approach.
Its hard for these no facial expressions autistic white people since they can't read facial expressions…
They try to touch their way to victory, although rare, white people doesn't touch…
Or negros or black washed uses so many hook punches and upper cuts, touches like they are Mike Tyson. That kind of style…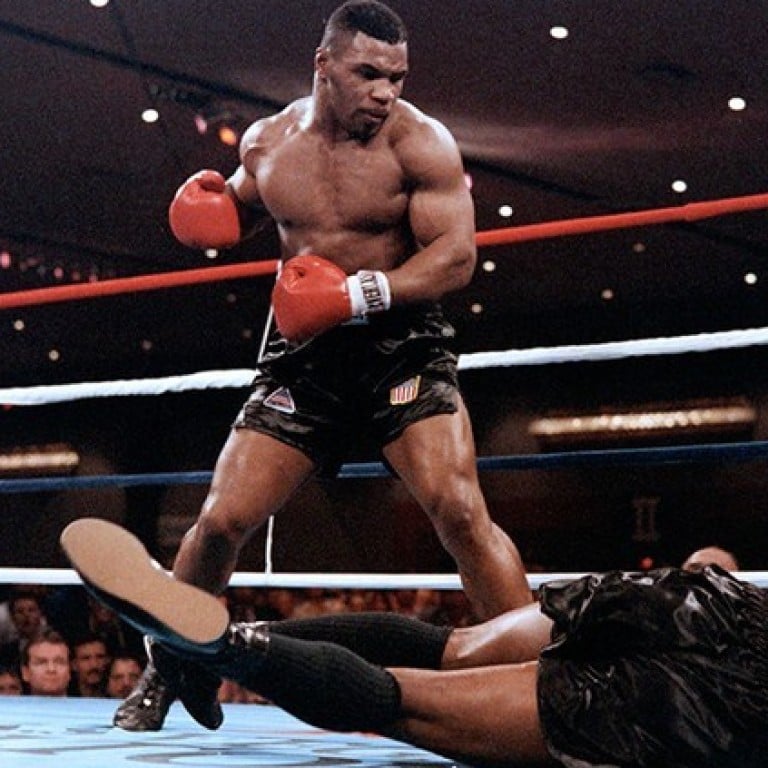 That only works for positive stereotypes…
MY STYLE OR ELITE 30, IS LIKE MAYWEATHER JR…. THE ELITE 30 PROGRAM IS THE DEFENSE OF THE GAME…
They other negros or black washed types has higher SMV, protector status, they they try to vibe it or vibbing their SMV over the line…
Its better to fight like Mayweather Jr even if the defense feels like an extra step, but its better to not get hit…
With Elite 30 defense, you are literally rejection proof, she doesn't know why she even stays if she can't hit you. Alpha body language, perfect social calibrated defense…
The problem with London daygame is… a right cross hi you look nice, I want to say hello…
Then its more right crosses… you look like you did xyz before you came here (assumption stories), Oh you look cute, but crazy (push/pull), then some self amusement shit like RSD, the some stupid challenging… oh I disagree with you… cheerio
They rarely flirt…
THE PROBLEM WITH ABCS OF ATTRACTION IS THEY USE THE SAME MYSTERY METHOD STYLE… WHICH MAKES IT IMPOSSIBLY WEAK FOR DAYGAME… SINCE IT WORKS FOR THEM IN NIGHT GAME, NOT DAYGAME FOR ASIAN MINORITIES…
THE BIGGEST WEAKNESS IS THE A STILL IS ATTRACTION, BE IS BT SPIKES OR ATTRACTION BUILDING, C IS COMFORT,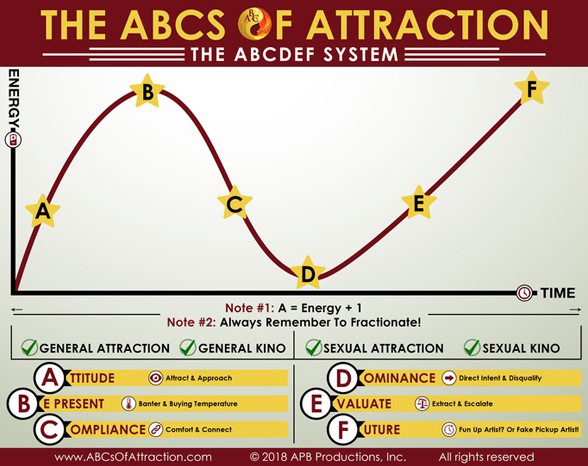 THAT'S THE WEAKNESS OF THEIR SYSTEM… IT IS SEPERATE.. WHEN IN REALITY ALL THESE STEPS SHOULD BE AN ADAPTIVE BOXING MATCH, WHERE YOU USE JABS TO KEEP HER ON THE LINE, RIGHT CROSSES TO COUNTER HE DISRESPECT, FLIRTS WHEN SHE IS INVESTED MORE, TOUCHES AFTER YOU FLIRT, SHE IS INVESTED…
So my method with perfect defense which is not taught in the industry yet…
HERE LIES THE PROBLEM WITH ABCS OF ATTRACTION WITH ASIANS NOT GETTING ANY DAYGAME RESULTS WHILE MY ASIAN STUDENTS ARE CRUSHING IT… BUT HOW?
THEY DON'T HAVE SOCIAL SKILLS, IN A LOUD NIGHT CLUB. THEY HAVE SOME BODY LANGUAGE SOCIAL CALIBRATIONS… THEY USE SOME TYPE OF GAME, BUT NO EMOTIONAL INTELLIGENCE SINCE ASIANS ARE NARCISSISTIC
By only having those two sides of the chart on the right… its nearly impossible for them to get daygame testimonials…
As you can see, most of the time they don't.
They might have tinder testimonials, night game, but rarely daygame..
These are Asians, not tall white people….
If that doesn't work for them… I keep curbstomping ABCS of Narcissism for years in forum groups. Posting one laid testimonials after another for daygame while they hide with their head in the sand hoping it is okay to come on out
Then when they do, they get even more daygame laid testimonials then hides again…
Aspergers to the max…
The whole industry doesn't have social skills like the real inner circle…
That category is replaced with DHV stories, status maxing, excessive touching… if not touching then cocky funny attraction building…
These guys are clueless, like grade 1 level of game…
Even a tall white natural with social skills will curb stomp these tall white autistic mofos with pull infields, that doesn't go anywhere…
LETS TALK ABOUT THE DHV STORIES. WHAT HAPPENS WHEN A SHORT SKINNY ASIAN TRIES TO DHV? WHEN HE HAS LESS VALUE?
I'm not talking about a 5'10 white washed Asian man who is good looking with the same haircut my students have with no inner game issues, who is so white washed you can't even tell he is Asian while he wears blue clothes…
IF YOUR OVERALL SMV IS LOW, THIS IS HOW YOU ARE PERCIEVED TO A WOMEN WHEN SHE DOESN'T BELIEVE YOUR STORY
I told women when I was in this Eastern European country I know…
She automatically thinks I am showing off, she turns cold
She won't even respond…
THIS IS WHERE THE HALO EFFECT COMES IN, WHY YOU ARE SCREWED…
Halo effect (sometimes called the halo error) is the tendency for positive impressions of a person, company, brand or product in one area to positively influence one's opinion or feelings in other areas.[1][2] Halo effect is "the name given to the phenomenon whereby evaluators tend to be influenced by their previous judgments of performance or personality."[3] The halo effect which is a cognitive bias can possibly prevent someone from accepting a person, a product or a brand based on the idea of an unfounded belief on what is good or bad.
So if a dating coach looks tall, white, black washed, then PUAs automatically trust him…
Not just the men, but the women..
For the DHV STORIES…. IT SEEMS MORE PLAUSIBLE..
She would get more turned on if you have the halo effect going… If you don't, she turns cold thinking you are trying to impress her…
That's my critique purely depending on DHV stories without using a hidden status advantage like saying you are a DJ, or a dating coach, or some high value lifestyle like a club promoter ect…
If you have that lifestyle the vibe like a byproduct rubs off on you..
ITS A LONGER VIDEO BUT I BROKE IT DOWN. IMAGINE THE MOVIE INCEPTION, A DREAM WITHIN A DREAM WITHIN A DREAM… 3 LAYERS… YOU NEED TO GO MORE AND MORE INDIRECT FOR DHV STORIES…
My Pakistani mentor does DHV stories, maybe he has the halo effect with women, they are into him..
But we kept drilling the exercise.
He would say not good enough, it needs to be more indirect…
He would show me how he does it… the I try it, he brings it a different level of indirectness..
This is never spoken in the industry so I was the one who introduced the 3 level inception DHV stories to the world outside of the inner circle
Yet most of these cockfag dating coaches are level 1. I'm a DJ…
Its so in your face…
rather it should be a dish cover, barely shown, then covered again where she begs to know more.. then you pretend it isn't a big deal…
THIS DHV STORIES WORKS BETTER FOR TALLER STUDENTS, BUT IT ISN'T NECESSARY…
For my students they don't use DHV stories in the beginning, just behavioral game…
They save the DHV stories for later… where she has to like you, trust you, be willing to go home with you…
Stories should be used to unlock those things…
Never pitch to people who aren't going to go home with you that day…
Save it for the instadates…
The first goal is to instadate or walk with her towards the pull location….
Its like sales, never pitch to those who are not qualified…
LIKE I SAID THERE IS A LOT OF DEPTH IN MY GAME YOU NEVER HEARD OF OR CAN EVEN IMAGINE. A LOT OF YOU ARE LIKE HOLY SHIT… WAIT A MIN, HOW COME JOHN'S GAME IS SO DIFFERENT? BUT WORKS SO WELL?…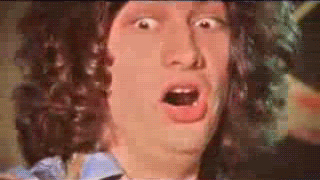 My game was never designed for goliath…
But my game was designed for David.. the underdogs…
My Pakistani mentor did say you designed a game for all, I designed a game for one, its selfish like Micheal Jordan, it only works for one person…
Also, for tall white dating coaches, they designed it for them. never split tested for others.
INDICATORS OF INTEREST IS PURELY ASPERGERS, AUTISTIC… SCREWED UP THOSE WHO COULDN'T READ FACIAL EXPRESSIONS…. CAUSE THEY ARE GETTING POSITIVE REACTION…
instead of indicators of interest… I invented a term called indicators of compliance…
Someone showed it to Mystery… saying John corrected your teachings…
Mystery like a cuck didn't say shit, since he knows he wouldn't stand a chance…
Now he is talking about daygame as if he even know shit, with his Bekstar clueless douche fuck who is riding the bandwagon of daygame like this night game coaches…
THE REASON WHY THEY LOOK FOR IOI'S OR INDICATORS OF INTEREST IS AUTISTIC PEOPLE CAN ONLY SEE TWO EXPRESSIONS…
HAPPY OR STRESSED…
FOR THE RSD SHEEPS, IF TED BUNDY THE SERIAL KILLER WAS A DATING COACH WITH THOSE CRAZY EYES… THEN HE WOULD THINK HE IS HAPPY…
Autistic people with their delusions can't read facial expressions.
Maybe that's why they keep touching non stop… since they can't read it…
I can read it, all variations…
I don't feel it, but I can see it..
WHEN THESE AUTISTIC PUAS OR RSD VICTIMS WITH DELUSIONS AND LOW SELF ESTEEM SEES A WOMEN. AFTER GIVING A COMPLIMENT. THEY CAN'T SEE THE FAKE SMILE…
She might be smiling… you only see stress
Imagine it was like sales… you wanted to sell her a product she doesn't want to buy…
She is still there to hear your pitch… however she isn't into you
So she gives you a fake smile, as a way to not hurt your feelings…
Women can't say no… they have to flake to delay…
so that way she can let you down gently…
Here you are, listening to IOI's thinking you are getting positive reactions..
This is why those who gives validation, those who goes direct, are shooting themselves in the foot without realizing it…
If she is into you, for those SMVing it, you can see a more subtle reaction… also her voice wouldn't sound so fake…
Her feet wouldn't point away from you or body which you can't see as your cortisol rush though your viens…
you are so hyperfocused since Mystery said positive reactions…
IN CONCLUSION, MYSTERY WAS THE BEST THING FOR NIGHT GAME, BUT THE WORST THING IN DAYGAME WHO'S ASPERGERS CRIPPLED THE ENTIRE INDUSTRY WITH HIS MENTAL FILTER STRANGULATING EVERY ONE AS EVIDENT IN THEIR LACK OF DAYGAME LAID TESTIMONIALS…
How did you get mentally stuck?
FIRST OF ALL YOU THOUGHT GAME IS GAME…
Umm, daygame text game for example for my Pakistani mentor is a bit gamey, aggressive, tons of psychology, almost like a copywriter… which every text is a sniper bullet.
He doesn't ask her out right away…
For online game it is getting her out faster..
BUT IN YOUR MIND, TEXT GAME IS TEXT GAME…
JUST AS YOU THOUGHT DAYGAME, NIGHT GAME IS GAME….
SECOND I AM MYSTERY'S PREDECESSOR… BY TWO YEARS… FOR RED PILL GAME..
I get it, I look 24 at most… but that is so far from the truth…
SECOND MISCONCEPTION, YOU THOUGHT HE WAS THE GODFATHER OF GAME… SO YOU LIKE A GOOD SHEEP ACCEPTED THE INDUSTRY WHILE I FIELD TESTED, SPLIT TEST, REJECT MOST OF IT…
You are going to listen to a 6'7 tall white guy about game?
Not even daygame… but you still used it for daygame?
LOOK HOW TALL HE IS.. WTF… I CAVEMAN… ASPIE CAVE.MANNNN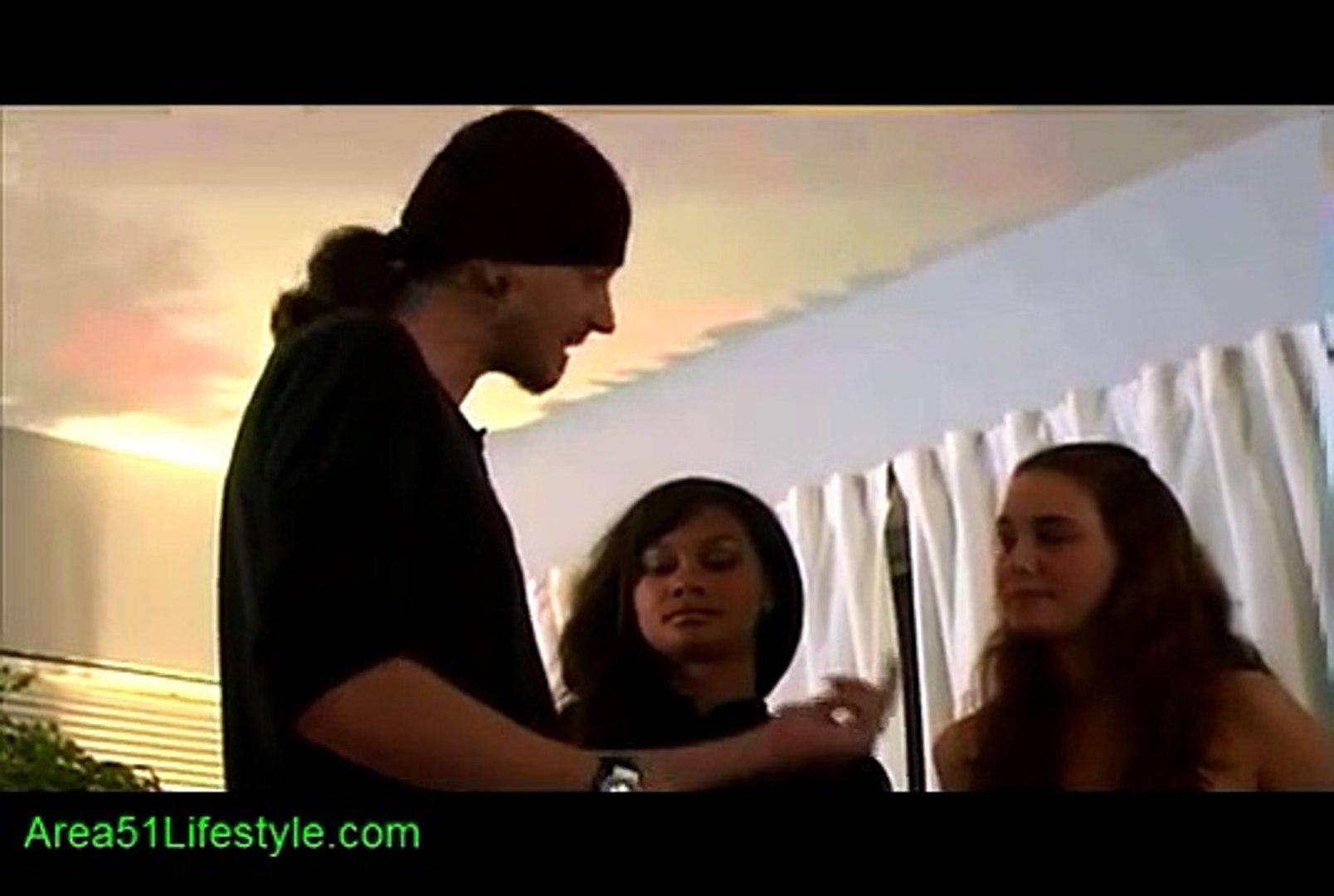 Now he is getting old, with his half baked system.. so not evolved.
Now his SMV hovers over that line or below that line…
So game isn't enough, should of worked on his emotional intelligence too and also
THIRD MISCONCEPTION IS, YOU THINK THEY GET NIGHT GAME LAID TESTIMONIALS SOMEHOW THEY CAN GET IT FOR DAYGAME. YET THEY HAVE LESS THAN A HANDFUL OR ONE MIDDLE FINGER OR LESS..
Now you are starting to see how superior my game is to these guys SMVing it…
They have no social skills, just socio skills…
Without social skills, they won't crack daygame…
they will say fuck daygame… daygame is for faggots. Tinder is easier, or night game..
If I trained them, they become unstoppable… would they say tinder this or night game that?
Or will they say fuck night game or fuck tinder…
THEY DON'T KNOW SHIT ABOUT DAYGAME, THEY ARE JUST GIVING GLORIFIED DEMONSTRATIONS.. THAT IS ALL IT IS…
If Aspergers method didn't take a strangle hold of the daygame industry, wouldn't it evolve a lot more now? Instead of stupid number closes, day 2's, no flirts, not kino, no sexualizing, just attraction building, comfort building?
Or SMVing it, with volume with such laziness…
IS WHAT I AM SAYING FACTUAL?
MYSTERY METHOD DERIVATIVES GAME SYSTEMS DOESN'T HAVE A LOT OF LAID TESTIMONIALS?
YES ABCS OF ATTRACT, ETC THAT IS TRUE OF ALL…
IS IT TRUE THAT THEY HAVE NIGHT GAME TESTIMONIALS, NOT DAYGAME?
YES THAT IS TRUE TOO…
Like I said, David vs Goiliath… stop listening to Goiliath… listen to David for a change…
IF THESE GUYS ARE SO ADVANCED, HOW COME THEY CAN'T GET A DAYGAME LAID TESTIMONIAL FOR DAYGAME?
ADVANCED MY ASS…
Maybe take Mystery's dick out of your mouth for a second you will start to understand what I am saying…
HOW STRONGLY DO I FEEL I AM RIGHT ABOUT THIS?
THIS HURT ASIAN MEN MORE THAN EVER IN DAYGAME, SINCE ABCS OF NARCISSISM TAUGHT THIS SHIT THAT DOESN'T WORK…
OF COURSE IT HURTS…
ITS NOT LIKE RSD WHERE THEY JUST ARE PURE EVIL…
THERE WAS SOME GOODNESS FOR NIGHT GAME
BUT MAYBE ACCIDENTALLY HURT OTHERS IN DAYGAME…
I was here first, not Mystery… I have the right to say this…
I earned the right..
I never expected following some lay guide lead me to 19 years of game…
What if I never went to that university? What then?
Maybe I would of lived a very different life..
The worst thing of all was I thought everyone knew this… I knew all of this, but it turns out I am the only one…
Also, no discounts… it isn't like I am saying this, the last min I lower the price…
I can't do that since they work so well… even during Covid 19…
-John Elite