THE BRAIN PROCESS INFORMATION IN STRESS MODE, THAT IS THE OVERWHELMING FEELING, OTHERWISE YOU CAN'T COMMIT IT TO MEMORYTHE BRAIN PROCESS INFORMATION IN STRESS MODE, THAT IS THE OVERWHELMING FEELING, OTHERWISE YOU CAN'T COMMIT IT TO MEMORY
You have 4 brainwaves, beta, alpha, theta, delta. Beta is a stress mode to help you learn. Alpha is a flow state, rest are when you are tired, or sleeping
When your brain is beta, you mistaken it as stress, this is called a eustress. Which is a healthy good stress.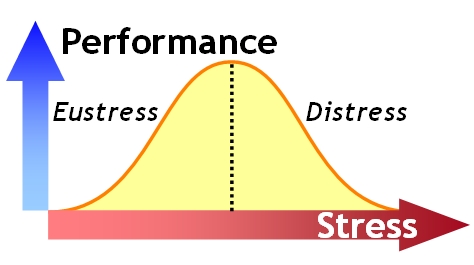 After you did it enough times,
THIS IS HOW NEUROPATHWAYS ARE LEARNED. THIS IS CALLED NEUROPLASTICITY, THE BRAIN OF PEOPLE ARE ADAPTABLE LIKE PLASTIC. BUT HARDCASES, IMPOSSIBLE CASES CAN'T GET THE NEURAL PATHWAYS DOWN
THIS IS WHY I HAVE 30 DAY CHALLENGES OR THE PROGRAM CALLED KAIZEN
DURING COVID 19, FIGHT, FLIGHT FREEZE, I SEE A TON OF PEOPLE FREEZING…
With enough fight, flight, freeze mode, the brain will shut down, freeze up or make you avoidant.
What is happening is they are experiencing a super fear, it can not be shut down unless you recognize it is not a life or death fear. When you do say it is not life and death, you can disengage the handbrakes
Lots of people are getting stressed, even getting chubbier, a double chin, etc.
That is what they called cortisol..
My students have methods to counter the super fears and cortisol.
This is not some woo woo self help shit, I think like the military, my students are like my military, I am the general. METAPHORICALLY SPEAKING
Its covid 19, they have to be adaptable, have grit, mental toughness, adaptability.
THE BEST STUDENTS ARE NOW THE WORST STUDENTS. THE WORST STUDENTS ARE MENTALLY TOUGHER
In the past, students can jump one spot. Meaning if hardcase can go to normal case. Or impossible case to hardcase
Right now the opposite is happening, in the revere order. Normal cases are turning into hardcases
You really need thick skin for daygame, a stoic philosophy
THIS MOFO IS THE TOUGHEST MOTHER FUCKER NOW, HE IS A MODERN DAY STOIC...
THIS IS NOT A THEORY BASED THING, THIS IS A DAYGAME BATTLE, A WAR (METAPHORICALLY SPEAKING) THIS IS A SCIENCE
Fuck your theories, this is applied science… in daygame.
THE STUDENTS ARE ALSO TAUGHT HOW TO FIGHT THE INNER CRITIC
ANOTHER MODERN DAY STOIC… JOCKO, NAVY SEALS COMMANDER OF IRAQ
MY STUDENTS HAVE TO READ THE BOOK DISCLIPINE EQUALS FREEDOM IF THEY MAKE TOO MANY EXCUSES
ELITE 30: FROM HARDCASE TO HERO ALSO TALKS ABOUT NAVY SEALS MINDSETS, BREATHING EXERCISES LIKE BOX BREATHING, ETC.
GRAB A COPY TODAY, BUY ELITE 30, A 30 DAY PROGRAM, STEP BY STEP. DAY BY DAY, BATTLE BY BATTLE, SKILL BY SKILLS…
 https://johnelite.com/2014/09/01/elite-30/
You got to start somewhere.
Maybe start here.
-John Elite