WHY THIS IS THE BEST DAYGAME BUNDLE IN THE WORLD?
If it wasn't the best, I would need to update things by making a new course. In reality my game was so ahead of its time, it still works during Covid 19
WE WILL USE A METAPHOR OF A GLOCK…WHY WAS IT POPULAR ALL THESE YEARS?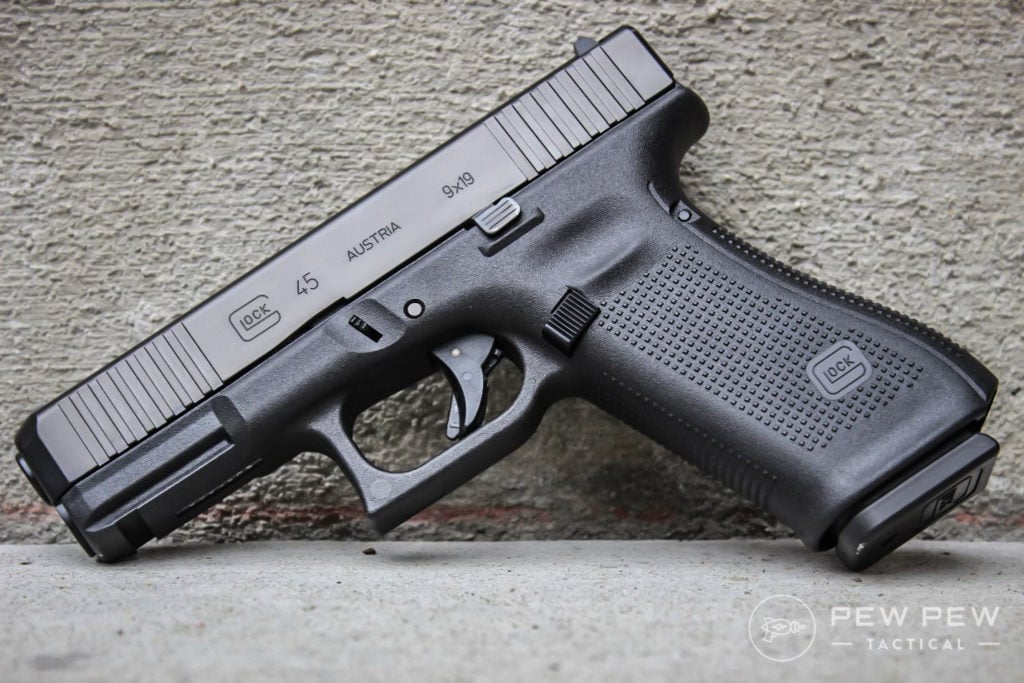 That is the newest update, they put some groves on the front. But it didn't need to change all these years because it works..
Lots of new guns now looks high tech
People wants to collect them all, they look space age.
BUT THEY STILL JAM, HAVE PROBLEMS
I'm not saying the Glock is perfect, but it is as good as you can get for reliability.
Its easy to use, it is timeless.
THIS IS HOW I FEEL ABOUT ELITE 30, ALSO THE ELITE PLAYBOOK… IT IS TIMELESS AS THE GLOCK
I DON'T HAVE TO POST ALL THE VIDEO TESTIMONIALS, SINCE IT WILL GO ON FOREVER, IT WILL NEVER END. LETS JUST PICK ONE THEN
It works better for Covid 19 for some reason
It worked well before, but this is building massive trust with good social skills, good body language
This also disqualifies other daygame red pilled courses during Covid 19. It was more about social calibrations as in body language, also social skills, than weird gamey shit.
This product is very Asian compatible even with their low value in daygame, this cuts though daygame
THE ELITE PLAYBOOK IS METAPHORICALLY LIKE A GLOCK 18. WHICH HAS A LONG MAGAZINE, ITS FULL AUTO. ITS LIKE THE PLAYBOOK, BUILT ON TOP OF ELITE 30
This is the same gun you seen in the movie called the Matrix Reloaded. Morpheus uses it
Its like a 17 hour product.
The best to understand it is, it is a brain transfer for game.
Most autistic PUAs has a shallow view of the game there, but there is 100 golden nuggets from every daygame system.
It has been updated with a new commentary for 2019. In 2020, I will update the product again. Not that I need to.
In combination, you are getting the foundation with Elite 30, but building upwards with the playbook
It led to over 200+ laid/pull testimonials
This was originally an old product I made for a student who took a long break. Impossible case. I had to give him back something.
Might be a 2014 product or something. I just kept updating it. I figured if you buy a product, you should get updated for life.
IF THEY HAVE TO UPDATE THEIR PRODUCT, IT OBVIOUSLY DIDN'T WORK. OR THEY LEAVE OUT SOME STUFF TO MAKE YOU TAKE THEIR BOOTCAMP.
Or maybe the game crutch is alchohol for daygame and wrestling with her, borderline rape. That isn't game, or transferable. If that is done during a bootcamp, that is unethical imo.
THE INNER CIRCLE IS MORE LIKE THIS. YOU PUT THIS SHELL OVER IT. BUT I DON'T RECOMMEND THE INNER CIRCLE UNTIL YOU ACTUALLY MASTERED THE FIRST TWO. YOU ARE BUILDING UP
INNER CIRCLE EXPANDS IT LIKE THIS. BUT STICK TO THE BASICS FIRST BEFORE YOU GO TOWARDS THE MORE ADVANCED LEVEL GAME
A lot of the inner circle stuff or technologies are kept top secret from the world. I have not talked about a lot of it publically.
A lot of my game is on a need to know basis.. I keep it from the world
Even some of the concepts aren't fully understood by my students. They are very ADHD.
Some of my students said it sounds like too advanced, you have to dumb it down. I did, they get it afterwards.
This is more for intermediate level to advanced.
I have crazier technologies, I only share at the bootcamp. People are on a need to know basis, a pyramid structure.
It also keeps me totally dominate the entire daygame industry. Everyone is sprouting their so called theories. Yet this stuff works like gangbusters.
HERE IS A LINK TO THE INNER CIRCLE. IT IS KIND OF LIKE JOHN FLIX. IT IS MY MEDIA, THAT IS ONLY AVAILABLE TO MY MY MORE ELITE STUDENTS
https://johnelite.com/2019/03/28/inner-circle/\
-John Elite