JOHN STFU, STOP REVEALING OUR SECRETS, FOR THE RED PILLED DATING COACHES…
I don't manipulate my audience so I don't care…
rec·i·proc·i·ty
the practice of exchanging things with others for mutual benefit, especially privileges granted by one country or organization to another.
BASICALLY IT  MEANS IF THEY GIVE YOU A GIFT, LIKE A STRATEGY SESSION, NARCISSISTIC PEOPLE WILL FALL FOR IT
I have found with extremely narcissistic people, give them something, they feel obligated to give you something back.
RSD uses free advice, bullshit advice might I add, even Todd V. You want to reciprocate.
STRATEGY SESSIONS ARE A TRAP FOR THE NARCISSISTIC
There is no such thing as a free lunch
The idea is to give you vague advice, you feel guilted into it. Then they upsell you to their coaching…
Next time you think you are getting something for free, think again, there is a catch…
The catch is you, like a mouse to a mouse trap…
You get like a 15 minute or 30 minute as they call it strategy session.
After that, even if the advice is bullshit, you still turn into more of a warm traffic.
While people can take advantage of this, you wouldn't get results from it.
Then they will try to gauge what is your budget, your job, how much money you make. Then try to upsell you at least something.
This brings in the leads.
Then they will show you their results, student results until you fall for it.
Other times they don't, but they have others who are closers who are responsible to close you with high ticket sales. A method of closing people who are spending more.
BECAREFUL OF EMAIL LIST FROM OTHERS
I don't use their tactics, but they usually have a structure they use to game you
You have a choice, you can always op out of the list too
If you aren't there to be manipulated, at least be aware of the manipulation
THEY HAVE A SEQUENCE TO GAME YOU CONVERTING COLD TRAFFIC TOO WARM, TO HOT. ITS NOT WRITTEN BY THE DATING COACH. IT IS PURELY WRITTEN BY SOMEONE ELSE A MERCENARY MARKETER…
They either get paid as a retainer meaning getting someone to write an email for them. Or they try to launch the product so they get someone to write the email. They share 20% or 10% of the profits with the marketer. In this case a PUA, most likely a sadistic psycho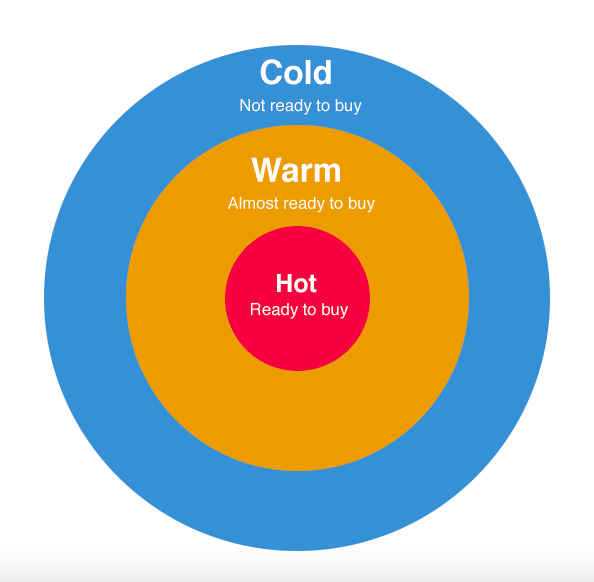 HOT TRAFFIC MEANS THE PERSON IS A FAN, IS READY TO BUY, THINKS YOU HAVE THE SOLUTIONS AND PRODUCTS
WARM TRAFFIC IS WHEN THEY BARELY KNOW WHO YOU ARE, NOR DO THEY KNOW YOU HAVE THE SOLUTION, JUST A POSSIBLE SOLUTION
COLD TRAFFIC MEANS THEY HAVE NO IDEA WHO YOU ARE. NOR DO THEY KNOW YOU HAVE THE SOLUTION OR NOT
Its like women too. If you are a tall white or black looking, they deal with hot or warm traffic.
Even for a short Indian using a good instagram over time like with a good instagram, they can convert cold traffic to warm. Warm to hot eventually if white washed.
THE EMAIL LIST WAS DESIGNED AS A BAIT LIKE GET THIS FREE SOMETHING.
THIS IS WHAT THEY USE TO BAIT YOU.
FREE TINDER OPENER, FREE SOMETHING STUPID…
OR DAYGAME OPENERS
THEY HAVE A STRUCTURE FOR THE EMAIL LIST
This is more clickfunnels email list, they have a 5 step sequence. But you can see how you can turn cold traffic to warm to hot. They know how to manipulate you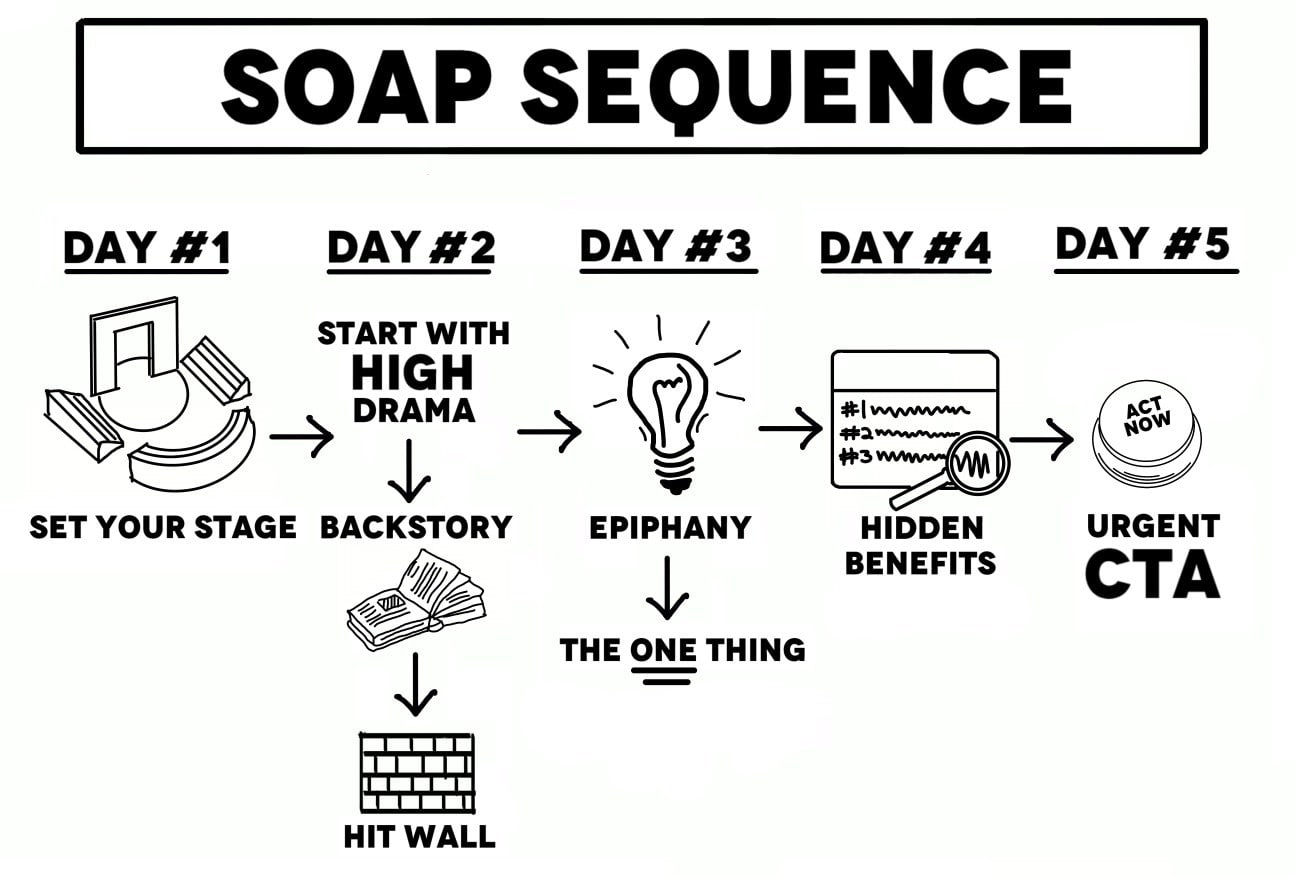 FIRST THEY WILL TALK ABOUT THEIR ORIGINS STORY HOW THEY BEGAN
THEN SOME PAIN POINTS, HOW THEY STRUGGLED
THEN SOME STUDENT RESULTS
THEIR RESULTS
Over time they turn you from a warm audience to hot. But this is done by someone else.
THEY MIGHT EVEN HAVE A 20 EMAIL SEQUENCE LIKE AN ESCALATION LADDER GAMING YOU STEP BY STEP TO WARM THEN HOT TRAFFIC LIKE YOU ARE A WOMEN
WHAT CAN YOU DO ABOUT IT? YOU CAN REALIZE HOW YOU ARE MANIPULATE. THEN YOU CAN DECIDE IF YOU WANT TO BE MANIPULATED LIKE THAT
It is your choice, not theirs since I am giving away their secrets to the world for the first time.
Knowing how they are using these tactics, know when you are getting warmed out as traffic. Manipulated.
You decide, you are not a sheep.
They share a percentage with the mercenary marketer of the initial sales. Maybe don't buy it then.
Its all about profits for them. They want to retire rich, together.
They get you with the procreation switch. You think they get results, you get results. But you don't have their preselection, or protector status.
Their past products didn't work. You will waste money.
They need to make money during the pandemic. So they are remaking their shit products that never worked in the first place with so few laid testimonials.
Neuroscience believes you don't believe the are relatable. But you want that golden nugget. Stop with the FFMO, or fear of missing out.
I MYSELF HAVE AN EMAIL LIST. I GIVE YOU A FREE PRODUCT. NO UPSELLS, NO STRINGS ATTACHED. I WRITE ALL MY EMAILS, I DON'T SPAM YOUR INBOX
IT DOESN'T AFFECT MY BUSINESS, SINCE I DON'T USE MANIPULATION. I GIVE FREELY WITHOUT EXPECTING ANYTHING IN RETURN SINCE IT HELPS ASIAN MEN. I REVEALED HOW THEY DO IT IN MACHIAVELLIAN MANIPULATIVE WAY. ITS ALL ABOUT THE $$$ FOR THEM. PERSONALLY I DON'T CARE
The product has no upsells.
I figured I didn't help Asian men enough, I just kind of said I would then I decided to take matter into my own hands.
I only sent one email last month. Sometimes zero
So I don't spam your email box non stop.
If you signed up to theirs, you will be bombarded with it.
One time Justin Scamming Wayne didn't give me my product once he knew it was me even if I paid for it.
Then I got a ton of stupid emails, him using the procreation switch.
THERE IS NO STRUCTURED MANIPULATION, I JUST GIVE SOME ADVICE WITHOUT EXPECTING ANYTHING IN RETURN.
I DON'T WRITE THAT OFTEN, I MIGHT HAVE TO WRITE MORE THERE.
https://johndole7431.wixsite.com/website
WHAT IF I REVEALED ALL THE RED PILLED TACTICS TO THE WORLD. HOW THE MANIPULATE THE SHEEPS…
BUT JOHN, WOULDN'T THAT HURT YOUR BUSINESS? NO…
I DON'T NEED TO MANIPULATE. SPIN, IGNORE VALUE, IGNORE PROTECTOR STATUS, PRESELECTION, SURVIVAL REPLICATION VALUE WEARING A MASK.
I tell it as it is.
Maybe a stupid marketing strategy to them, but still. It works for me.
I just give it to you raw, open wound and all.
They would be like don't teach the audience this, it can backfire.
I don't think it will, if it does, I wouldn't want that person as a student.
THE DUMB BENCHODE SHEEPS ALREADY OR BANCHODES ALREADY ARE A LOST CAUSE. LOW I.Q, LAZY, STUPID, SPAM APPROACH, WORSHIPPING DAYGAME COACHES. THEY HAVE NO CHANCE.
DUMB BENCHODE SHEEPS
4/10 IS WHITE WASHED. 2/10 CURRY INDIAN. 8/10 IS BLACK LOOKING. LATINO LOOKING 7/10…
-John Elite