I GIVE MY STUDENTS A SMALL GOAL TO ACCOMPLISH
I see which students will finish the course up to a certain point before Skype to see if you have the mindsets for it…(HOW YOU DO ANYTHING… IS HOW YOU DO EVERYTHING)
I am assuming that there aren't many people reading this so I will drop some golden nuggets to see which students are good or shit students. You can learn a lot from their mistakes… how I can tell who will be successful or not
In this clip the fat man with man boobs, maybe he shouldn't have been rescued, told how to pass the test… If he is an impossible case
I already know when the students follows the steps. Elite 30 first, then playbook. Even with Elite 30, a lot already got laid with social calibrations/social skills.
If they didn't game is finally built on top.
But before they build up, they need to dig a deeper foundation with Elite 30. So when they build up, they get results…
Don't make excuses, speed is everything
IF YOU ARE A BAD STUDENT THIS IS WHAT IT SOUNDS LIKE TRAINING YOU… IF YOU ARE A GOOD STUDENT YOU WON'T EXPERIENCE THIS
Bad students will… trust me you will know if you are a good student. I will yell at you more than Gordon Ramsay
If you make excuses, I will literally call you out on it. Call you a hardcase like I did with one of my newer students (envy).
To all the new students, you really want to go apply whatever I say as fast as possible.
If you don't, sometimes I drop free advice on whatsapp, when you should be focused on Skype…
I do this out of kindness, but also, saves you a Skype which is $300 usd for an hour of my time…
THE BIG SECRET IS, I AM NOT ONLY TRAINING YOU CONSCIOUSLY, BUT YOU HAVE THIS LOWER SELF EXCUSE MAKING, COWARD, SELF SABOTAGING, COMPLACENT VOICE. I BITCH SLAP THAT TOO…
Nothing like old school music. But most people have a self sabotaging voice
You don't want to make excuses how you can't be arsed with it, you will do it on your own time…  DON'T WASTE MINE, USE UP YOUR SKYPES…
The attention will be going to other students with better mindsets…
My Kaizen student is just repeating the same mistakes for this one stop. Over and over. Repeated one less for 4 days, which is a new record for fuckups…
I TOLD YOU THIS ONE STOP IS IMPOSSIBLE FOR AUTISTIC IMPOSSIBLE CASES…IT WILL TAKE 150 TRIES FOR THEM TO GET IT RIGHT ONCE. I USE THIS AS A TEST TO SEE WHAT TYPE OF STUDENT THEY ARE. HARDCASES 75 MISTAKES. IMPOSSIBLE CASES 150 IN A ROW. ITS UNIVERSAL
I might do this in the future as a test… If you take 150 tries to do this stop, I will just not bother. Your mind is a bit, well… made out of cabbage
THE TRUTH IS AUTISTIC STUDENTS TYPICALLY CAN ONLY ABSORB 2 STEPS. SO WHEN THEY GET THOUGH THESE EXERCISES, THEY EITHER SMILE IN A NARCISSISTIC SMILE, THEN EVERYTHING IS SCREWED UP FOR A LONG TIME
EASY CASE STUDENTS TAKES 5 TRIES, NAILS IT PERFECTLY
The dumber the student is, the more they get yelled at. Only when they occasionally do it correctly they don't get yelled at…
The normal cases rarely gets yelled at. They only occasional do
If I told my other impossible case students, the will say oh yeah, I remember my mistakes when I did that.
They all know how many times they repeated it…
IF YOU WANT TO HEAR HOW TOUGH I REALLY AM WHEN I AM TRAINING YOU, LISTEN TO WHAT HE HAS TO SAY.
I mean I am yelling at a high school student calling him retarded, autistic fucking swiss cheese brain with a dead fish bad vibe, stupid mother fucker.
They all know it. But they get results. It is the only way to train impossible cases.
You say they did good, they have such low self esteem, it will get to their head. Then they are stuck for a few more hours patting themselves in the back…
THIS KAIZEN STUDENT AS I AM TEACHING THE FRONT STOP. SO HE DOESN'T SCARE WOMEN LIKE BEFORE FOR HIS BACK STOP… SAME MISTAKES.
HES DOING 50 SQUATS NOW…
ANOTHER FILTER TEST OR COMPLIANCE TEST IS THE LONGER SALES LETTERS
I THINK THE ATTENTION SPAN IS A FEW SECONDS NOW. WHEN THE SHEEPS GETS SCARED. OVER SENSORY PERCEPTION, BRAIN SHUTS DOWN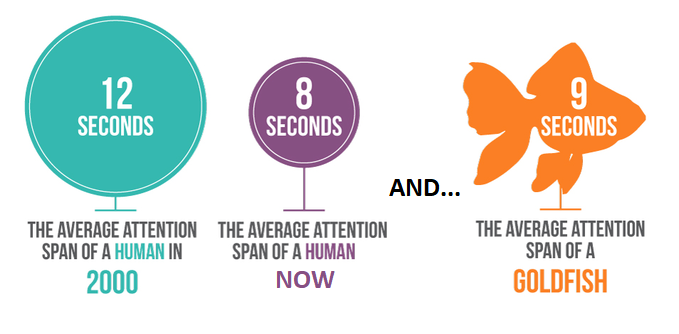 My claim is all sheeps are sociopaths, I have no psychopath sheeps. None whatsoever. All deluded sociopath, autism in most cases, not aspergers… Also comorbidity almost all has ADHD to the max, MIXED WITH DELUSIONS
Most people tells me the sales letters are too long, or the sheeps anyways
THEY TELL ME TO SHORTEN IT, GET TO THE POINT
Sheeps can't read.
I remember trying to get a dumb autistic black student to read, he can't.
Nevermind he is black the dumb black stereotype. But when he takes omega 369 he is smarter than most white people.
But training him when he is off that is painful. '
This student has no concept of time
The delusional part of comorbidity, tells you that you are so awesome, John is wrong. I now teach impossible cases to ignore that voice. It is the lower self voice. The 2 faced voice that tries to sabotage you, feeding your ego
He has no attention span
ALL SHEEPS ARE FORCED TO TAKE OMEGA 369 IF THEY HAVE A PHYSICAL PROBLEM. THEY CAN'T DEAL WITH IT FROM A SOFTWARE POINT OF VIEW. THIS KAIZEN STUDENT MIGHT HAVE TO TAKE 3 PILLS. WHO WAS THE WORST. ALMOST NOT TEACHABLE.
I HAD A DUMB BLACK STUDENT WHO WAS ALMOST LIKE A VEGETABLE
BASICALLY MY POINT IS THE SHEEPS CAN'T READ SALES LETTERS. THEY WANT A VIDEO. DUMB AS FUCK…
I did make a video for this course at least
Now I have to do more work, making video sales letters, great…
Or maybe, it always attracts the right students, filters out the dumb RSD Asian sheeps, the black negro wayne sheeps, the benchode sheeps.
The students who aren't emotional does the best.
They are always working, so they can still afford my training
The logical guys who will run into the gun fire. They just need a firmware upgrade with Elite 30
HOWEVER FOR THOSE STUDENTS WHO CAN READ, THIS FILTERS OUT THE 5% WHO ARE SMART, NON EMOTIONAL, MENTALLY CAPABLE…
I ALWAYS TELL THE STUDENTS TO START WITH ELITE 30 FIRST. THE JOHN ELITE PLAYBOOK IS LATER
I have no idea why this course is working twice as good during Covid 19. But it is creating a lot more trust with social skills. It cuts though everything. Nobody even understands what I taught in this course
I don't want students jumping ahead. I know usually the Asian students who jumps ahead, are the ones who are most screwed…
THE ONES WHO SAYS GAME, MORE GAME GAMMEEEEEEEE JOHN GAME.
They sound like that, they are often screwed especially if they are Asian
Fix the body language, or social skills issues first. Value too, mindsets.
I don't use the term inner game, only mindsets.
Inner game is full of bullshit beliefs.
Mindsets can be shifted depending on the task at hand.
They claim making money is 80% mindsets, 20% skills.
For daygame it is 80% skills, 20% mindsets
BUT DON'T USE THE TERM RSD INNER GAME. THAT IS JUST FOR SOCIOPATHS WHO ARE DELUSIONAL. WON'T WORK FOR ANYONE ELSE WHO ISN'T…
YOUTUBE LIVE WAS LONGER IN THE PAST FOR SMART PEOPLE. SAME WITH INNER CIRCLE GROUP TRAINING
Maybe it is Covid 19, it is really hard for some people to focus
that was way too long, with this goofy nest looking hair
Cortisol, fight or flight, freeze syndrome is at an all time high
I MADE THIS VIDEO A LOT SHORTER
Imagine if that sheep was real. Like a mini sheep that is a size of a cat. Dumb RSD sheep
John Elite Bundle! It's like the Bible of Daygame, old testament of daygame and now together with Skype for your game
SINCE THESE PRODUCTS ALREADY WORKS YEAR AFTER YEAR. STOP CHASING AFTER NEW PRODUCTS. THAT IS CALLED THE SHINY OBJECT SYNDROME. I UPDATED THIS COURSE EVERY YEAR FOR FREE. A LIFETIME INVESTMENT
YOU KNOW MOST OF THE ASIANS WHO GOT LAID HAS BOTH PRODUCTS RIGHT? SUCCESS LEAVES CLUES…
I'm going to keep the 6 Skypes for the bundle for now. This bundle makes the best sense during the corona virus
6 Skypes during the Pandemic deal instead of 5 Shows You How to be rejection proof with the defense of daygame Elite 30: From Hardcase To Hero using social skills.
Also, the offense of game which helps you close the deal using instadates to pull women home to have sex with her
6 Skypes instead of 5 during the Pandemic offer. So I can train you more so you have a higher chance of getting laid like my students during Covid 19
Go big or go home. Get both products which covers all your skills. Social skills, social calibrations, emotional intelligence and game/persuasion
Save some money getting a better deal having both products. Bet it all on yourself. You are the best investment
The last game products you ever will need in your life. This already is backed by 400+ laid/pull testimonials
CLICK THE RED BUTTON NOW! GET THE DAYGAME BIBLE THAT WORKS DURING COVID 19. YOU CAN'T AFFORD NEW DAYGAME PRODUCTS THAT ARE UNPROVEN FOR COVID 19. AFTER YOU WASTE YOUR MONEY, YOU ARE SCREWED DURING COVID 19…
LASTLY, THE KNOW IT ALLS. DON'T BE FOOLED HOW EASY ELITE 30 LOOKS. EVEN ISRAELI KRAV MAGA LOOKS SIMPLE. BUT DOING IT IS HARD, REQUIRES YOU TO PUT IN 30 DAYS
Its similar to Krav Maga, it looks simple, like a simplified martial arts. Its not, its simple smart
Nobody teaches Elite 30 or knows what it is. Its simply alpha body language, social skills for evolutionary psychology. But it is easy to dismiss. Sheeps dismiss..
There is always several voices, I know dat, I know dat. Or I'm the expert, I know everything.. Or your previous training, style of game screwed you up.. or you got results tinder.
Like Yoda said, you must unlearn what you have learned. If you were a sheep, the procreation switch hits you. Then you can't think, you accept all the spin. The training was bullshit, value denying. You don't have the same value or similar value. You blame yourself. Should of just listened to me, drop all the mental bullshit.
You feel like you are going backwards, but you are really going forward.
-John Elite