---
ONLY SOCIAL CALIBRATIONS THEN SOCIAL SKILLS WORK DURING COVID 19. SINCE THIS IS THE ONLY PLACE WITH DAYGAME TESTIMONIALS DURING COVID 19 IN THE WORLD. OTHER DATING COACHES WILL PRETEND TO HAVE SOCIAL SKILLS NOW, UT THEY HAVE SOCIO SKILLS…
WHAT IS SOCIAL CALIBRATIONS? HOW DOES IT DIFFER FROM SOCIAL SKILLS? 
3 Hidden Body Language Principles That Gets Students Laid… Fast!
I'll get into that later on. But lets start with social calibrations first. Why did students get a girlfriend or laid in social circle game, or get laid during Covid 19?
I was a daygame instructor back then in 2013 trying to teach every race how to get laid.
I really wanted to get more students laid so I wouldn't have to keep focusing only on game .
I wanted to be able to get every students laid and I could add more to my testimonial count.
The thing is I was red pill shit. That meant I wasn't able to get every students laid, let alone add more to my testimonial count.
To make things worse, I felt terrible because the short Asian students weren't getting results.
I felt even worse about the situation because the tall white men were all getting laid with ease.
I felt like something was wrong, red pill didn't have all the answers.
The problem was that there was no solution for Asians for daygame.
Other daygame companies can't get more than zero, one or two daygame laid testimonials. Which meant nobody cares about Asian men except me, which hurt my self esteem being an Asian man.
Since I have 18 years of daygame experience but my fellow Asian men are suffering.
Then, as if by chance, something amazing happened…
That's when I discovered outer game, or social calibrations all about Aspergers Syndrome,
then created a course to counter it completely!
It was now crystal clear to me how to get even the Asian students laid, because I saw I was able to finally add the lowest value Asian men students to my testimonials.
I also learned that red pilled game wasn't enough.
It was purely bullshit from tall white men with high value with very little game,
you need to start using Elite 30: From Hardcase To Hero instead.
As a result I got over 441 laid/pull testimonials of all ethnicities too who were purely Asian.
After I did that, I started to make a daygame product called Elite 30: From Hardcase To Hero
Suddenly, I was flooded with daygame testimonials from all ethnicity.
Even hardcases were getting laid, or at least pulling women home with ease to their bedroom.
That's when I realized that the secret to teach every race how to get laid was body language is 55% of the interaction.
That was why my tall white students were getting laid. Asian men were clueless, hunches, creepy, socially uncalibrated.
My plan was to start selling this product for hardcases.
So I started to create a product to sell for hardcases. But I didn't stop there.
I then filmed it to create 30 pieces opposite to Aspergers Syndrome.
After that, we added one day of bootcamp filmed from a hardcase student.
But there was still a problem…
I decided to add a module 5 for social skills. Which was extremely different than social calibrations.
Social skills was the social lubricant… the small talk social skills that most students dismiss or ignore as stupid small talk.
When in reality, small talk is big talk and big talk is small talk. Or less important to most people.
For most of the Asperger hardcases or Autistic sociopaths impossible cases. This was something they couldn't understand or even fathom on any level
IN FACT THIS WAS SO MISUNDERSTOOD, EVEN AUTISTIC PUAS STICKING OUT THEIR CHEST, PRETENDING THEY KNOW WHAT NATURAL GAME WAS.
WHEN THEY HAVE NONE OF THESE SKILLS… WHO DEPENDS ON SOCIAL MEDIA TO CONVERT HER HAS NO SOCIAL CALIBRATIONS WHATSOEVER…
THE DIDN'T UNDERSTAND WHAT SOCIAL CALIBRATIONS WAS EITHER GIVING IGNORANT ADVICE, COMPLETELY CLUELESS WHAT SKILLS REALLY MEANT… (COUGH TORONTO, COUGH)
I ended up getting so frustrated that I decided to create another course for social calibrations that forced the students to be proficient in outer game body language for 30 days in a row.
I chosed to call it "Kaizen ".
I thought if I could create something that would make it possible to get impossible cases up to a higher level of body language than the daygame industry, we'd be really happy.
After releasing the program, all the students in the program got laid, I when I created Kaizen .
I can now To get people laid who couldn't before.
I then started to let other autistic, Aspergers daygamers use Kaizen
As a result of all this I were able to achieve the following:
get even a 40 year old student laid with a 20 year old girl
I can get a 50 year old man a girlfriend in 24 hours
Get an autistic 18 year old to lose his virginity
After creating Kaizen , I was not only able to have two programs that taught social calibrations,
I've also been able to stop red pill bullshit which is only 25% of the game category.
Where social calibrations, social skills, emotional intelligence matter more than game…
I can now use social calibrations to get even Asian men laid in daygame. Since I have the most laid testimonials in the world using it.
And in the end, all of this means I'm now able to get students laid 10x faster than using game which is just a value delivery system. Not so much skills….
WHAT ABOUT SOCIAL SKILLS JOHN?
Most of my autistic students has no idea what social skills is. They ask is it game? is it game lines, game conversational skills? Or verbals? or natural and direct, which is called narcissistic, autistic and direct…Which are guys without good social skills using social media or a funnel to close pretending they have daygame skills… they don't (cough Toronto, cough) 
There I was called John Elite trying to teach social calibrations.
The thing is, at the time I was getting tons of student results faster.
I was so good as a dating coach, people can't understand how to get more than two dozen testimonials, nevermind a hundred, in my case 350 at the time. Now 441 laid/pull testimonials…
ITS ALREADY PAST THE 400 MARK FOR FUCK SAKES…
They can't figure it out since all the red pilled dating coaches are socially retarded autistic deluded sociopaths value deniers who has no skills, just spam approaches
They spew theories, opinions as facts. They are so deluded, they say this is how they get results… when it was really something else value related they denied.
or uses game as a value delivery system for whatever value they had…
Or funnels if they have no skills such as tinder as lead generation.
The big problem was that social calibrations was great, it gave me, at the time over 350 laid/pull testimonials.
That meant I wanted more student results faster, which means there was something I wasn't seeing.
Then, as if by chance, something amazing happened…
I WAS AT THE INNER CIRCLE MANSION (SECRET SOCIETY OF PLAYERS AND NATURALS) BEING RETRAINED EVERY 5 YEARS
MY PAKISTANI MENTOR SAID THE T.V SHOW FRIENDS WAS PERFECT FOR HOW SOCIAL SKILLS SOUNDED LIKE…
I added social skills to Elite 30 about using the right tonality from the T.V show friends to match what social people sounded like!
Instantly it became crystal clear to me how to get students laid faster with social calibrations mixed with social skills, because I saw both social calibrations and social skills was way bigger than just game, emotional intellegence.
Since game means a value delivery system.
So if the coach was white looking, he had 10/10 natural status, black looking 8/10. Then game is whatever it took to get 20/35 which was a lot less.
Which only favors tall whites, blacks, Latinos, middle eastern who gets a girlfriend automatically.
My plan was to start teaching people some of the basics of social skills on Youtube Live.
So I started educating people how white people really sounds.
But I didn't stop there.
I then taught it to the inner circle facebook live group.
After that, I highly emphasized mixing social calibrations with social skills.
Instead of just using game, which was a value delivery system for positive stereotypes who needs just a bit of emotions.
But I decided to focus on emotional control instead of emotional impact.
Since some of my students are autistic.
No matter what they try to vibe, it will turn off women like a smelly dead fish vibe that is like dreadful, rotten, repulsive bad vibe….
Building on that success, I decided to just focus on social calibrations and social skills first before they even think about adding game.
I call it "social intelligence, emotional control, red pill is money extraction pill"
With social intelligence, emotional control, red pill is money extraction pill I can now get students laid, or a girlfriend twice as easy during Covid 19 which destroyed all daygame systems except mine…!
BOOTCAMP STUDENT PREBOOTCAMP, LAID WITH SOCIALS SKILLS AND SOCIAL CALIBRATIONS. HE HAD SOCIAL SKILLS, NOT SOCIAL CALIBRATIONS
And that's why I'm so excited to share this with you so you can get these types of results too!
BUT JOHN, I'M SO RED PILLED, I'M HAVING BRAIN PAIN FROM COGNITIVE DISSONANCE. I THOUGHT GAME WAS GOOD…
YOU ARE LIKE THE CHARLES DARWIN OF DAYGAME. YOU ARE SAYING REAL SHIT THAT PEOPLE AREN'T READY TO ACCEPT… LIKE SANTA CLAUS ISN'T REAL. OR THE EASTER BUNNY ISN'T REAL, OR RED PILL IS JUST A VALUE DENIER MONEY EXTRACTION GAME…
I GET IT, YOU ARE BRAINWASHED, IT IS CAUSING YOU BRAIN PAIN. SO YOU RATHER RUN, RATHER THAN FEELING PAIN. I SAY EMBRACE PAIN. THE TRUTH OF THE REAL GAME WILL SET YOU FREE. IT IS VALUE AND SKILLS, PLUS LASTLY GAME…
IT IS GOOD, AFTER YOU MASTERED THE BASICS FIRST. BUT ONLY THOUGH MY GAME IT WILL LEAD TO ALL THIS RESULTS.
I MEAN I DO HAVE OVER 441 LAID PULLED TESTIMONIALS. 
What does your hero coach have? Divide that by 441, I have to update that number…
WHEN THE TEARS STOP FLOWING, WHEN YOU AREN'T EMOTIONALLY TRIGGERED. THE BRAINWASHING WILL WEAR OFF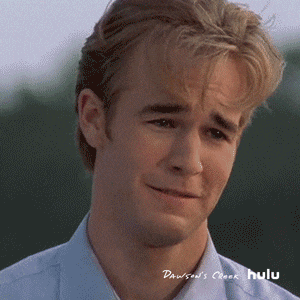 I'm not saying game is bad per se, since my daygame system the Elite Playbook helps positive stereotypes just fine.
But if you don't have any advantages in value…
ALSO, SOCIAL CALIBRATIONS AND SOCIAL SKILLS IS CUTTING THOUGH COVID 19 FOR MY STUDENTS… WHY ARE YOU RESISTING?
IS IT BECAUSE YOU DON'T WANT TO PUT IN THE WORK FOR SOCIAL SKILLS?
You rather use socio skills? Or spam approaching without skills?
Or pretending to natural game it being a creepy socially uncalibrated fuck, when you think you are calibrated… like most Cough… Toronto PUAs? Cough
Which 95% of their game is tinder? Come on now…
IF YOU ARE NOT DELUDED, MAYBE TRY TO GET 20/35 FOR THAT CHART???
JOHN YOU ARE TAKING THE FUN OUT OF THE GAME. IF EVERYTHING IS DETERMINED BY ARROW THEORY. GOLDEN RATIOS, OVERALL VALUE 20/35.
JOHN I WISH FOR SOME MAGICAL THINKING LEFT IN THE GAME, SOME OPTIMISM…
Well you can always go to RSD and slowly fail…
YOU CAN ALWAYS GO BACK TO RSD SHIT, GET NO RESULTS IN DAYGAME. BEING OPTIMISTIC…
MY STUDENT WHO ALSO GOT LAID DURING COVID 19… HE FOCUSED ON KAIZEN FOR 5 DAYS. PLUS HE MASTERED THE TONALITY OF SOCIAL SKILLS REHEARSING THE T.V SHOW FRIENDS. IT FINALLY WORKED…
Maybe you still like to live in a dream world.
You didn't realize who gave you the red pill, were Agents themselves in the Matrix.
Extracting you for money, as if people were extracted like a battery…
Maybe you are happy stuck in a dream world of delusions…
Maybe your autism needs comfort.
This is not the place for you.
Go outside and breath in that covid air.
Trust me, I know more about game tactics than most dating coaches. I mean I was in the game for 18 years.
BUT JOHN, I DON'T WANT TO DEVELOP SKILLS. BUT GAME. GAME JOHN, GAMEEEEEE….BAHHHAAHAHAAAAAAAAAAAHAHAAAAA
PEOPLE HAVE OUT SHEEP THE SHEEPS…
I taught daygame since 2013…
But I also know that isn't always the solution to the amount of daygame laid/pull testimonials that I have…
LASTLY YOU CAN'T DENY THIS FACT. LOTS OF MY STUDENTS ARE GETTING GIRLFRIENDS, LAID, PULLS DURING COVID 19 WITH SOCIAL CALIBRATIONS AND SOCIAL SKILLS…NOT GAME.
ALSO, YOU CAN'T DENY THIS IS THE ONLY PLACE WITH DAYGAME STUDENT RESULTS DURING THE CORONA VIRUS.
LOVE ME OR HATE ME… IF YOU DON'T HAVE MY TOOLS, GOOD LUCK WITH SURVIVAL.
NO ONE ELSE UNDERSTANDS WHAT I TEACH, NO ONE.
YOU SHEEPS ARE SHIT OUT OF LUCK…
GOOD LUCK WITH YOUR WORSHIPING. YOU WILL BE WIPED OUT, DARWINISM STYLE.
DON'T SAY I DIDN'T TELL YOU SO.
EVERY MONTH YOU AREN'T TRAINING UNDER ME, YOU WILL MENTALLY DETERIORATE AS AUTISTIC RED PILLED SHEEPS.
-John Elite