(PSYCHOPATHIC ASPERGER STUDENTS) THE FINDINGS ARE SHOCKING… 33 NON EMOTIONAL… PLUS 18 MORE STUDENTS SCREENSHOTS THAT AERN'T IN VIDEO TESTIMONIALS =
51 STUDENT NON EMOTIONAL
(SOCIOPATHIC AUTISTIC) 19 EMOTIONAL VIDEO TESTIMONIALS… PLUS 12 MORE SCREENSHOTS EMOTIONAL =
31 STUDENTS EMOTIONAL SNOWFLAKE CUNTS
CONCLUSION, IT IS NOT A GAME OF EMOTIONS, BUT CERTAIN RACE GETS GIRLFRIENDS NOW, ESTABLISHED FASTER…
ALSO, TALLER GETS LAID FASTER… EMOTIONS DOESN'T FACTOR INTO GAME.
BUT MORE EMOTIONAL, MORE AUTISTIC, NARCISSISTIC, LOW SELF ESTEEM HURTS YOU… EVEN IF YOU ARE TALL AND WHITE
DOESN'T EQUAL EMPATHY, WHICH IS A MARKETING SPIN…
I THOUGHT IT WAS GOING TO BE SPLIT IN THE MIDDLE HALF AND HALF,
I'M SURPRISED. MAKE SENSE, MORE EMOTIONAL STUDENTS ARE MORE AUTISTIC, CAN'T READ FACIAL EXPRESSIONS, WILL RUN TOWARDS THE RED PILL AND DATING COACHES THAT COMFORT THEM. 
IN FACT, BEING TOO EMOTIONAL IS LIKE TOO AUTISTIC, WHICH MEANS I NEED MORE DISCIPLINE.
SO IN REALITY, THE BEST METHOD TO GET STUDENT RESULTS SINCE I HAVE THE MOST TESTIMONIALS IN THE WORLD FOR STUDENTS LAID/PULL. DISCLIPLINES HELPS THE SNOWFLAKE CUNTS CALM DOWN AND STFU. SO I CAN TRAIN THEM.
THAT IS THE BEST WAY TO TRAIN THEM. NOT ADAPT TO THEIR CUNTISH SNOWFLAKE BEHAVIOR…
WHICH ALSO MEANS IF YOU ARE A TALL WHITE, BLACK LOOKING, LATINO, MIDDLE EASTERN. MAYBE EMOTIONS CAN VIBE YOUR SMV. BUT IT IS MORE OF A GAME OF PERCEIVED RACE AND HEIGHT FOR DAYGAME…
IF I GAVE YOU A TICK MARK, YOU SHOULDN'T BE OFFENDED, YOU ARE A TRIGGERED SNOWFLAKE CUNT. I KNOW IT, YOU KNOW IT… COME ON NOW… I TRAINED EVERYONE ONE  OF YOU AND I KNOW.
I TRIED TO TAKE A SCREENSHOT TO COUNT ALL THE SCREENSHOT TESTIMONIALS TOO, EXCLUDING THE ONES I ALREADY HAVE AS VIDEO TESTIMONIALS. THERE WAS TOO MANY TESTIMONIALS, IT CRASHED THE APP…
I could count them all online or something. But it seems that the more emotional the student is, the less likely they will get results.
It seems it is all related to race and height. Certain races are more preselected as boyfriend material like tall whites, black looking, Latinos and middle easterns by default. No game is required.
So tall blacks will tell you it is empathy and emotions, but in reality they are just vibbing their value…
They have no game…
Her type, automatic girlfriends and compliance.
DO YOU THINK TALL WHITES WHO DIDN'T TAKE DAYGAME SHIT, BUT ARE NATURALS, WHO TALKS TO WOMEN WITH HIGH LEVELS OF SOCIAL SKILLS. DO YOU THINK THEY REALLY NEED THAT MUCH SNOWFLAKE EMOTIONS? NO…
TALL WHITE GUY 6'3…MAYBE PEOPLE KNOWS HIM IN VANCOUVER. HE USED TO HAVE A GOOD PULL LOCATION. HE COULDN'T GET REJECTED NO MATTER HOW MANY TECHNICAL MISTAKES LIKE RUNNING TOWARDS HER, OR STOPPING, HANDS IN THE POCKET. HE HAD GOOD SOCIAL SKILLS, ZERO GAME. 25% OF THE NUMBERS WILL COME OUT, THE REST WILL BE FLAKED, GHOSTED, OR REJECTED
He wasn't super good looking, but he was tall and white with social skills. But he couldn't get rejected no matter how many times he tried. They all hooked, they all texted him. His text game is purely asking her out right away and it was super easy at the time
He had a big nose, weird eyes, busted face, but women don't look at bone angles and that shit. They look at golden ratio and algorithms.
You can't project the way men look at women as the same as women looking at men…
HE ISN'T AN EMOTIONAL PERSON EITHER, SO IT ISN'T ABOUT EMOTIONS, BUT SOCIAL SKILLS…
THE MORE EMOTIONAL YOU ARE, THE MORE YOU GET REJECTED. THAT'S AUTISM.
SO THE IDEA THAT EMOTIONS MATTERS, IT DOESN'T.
MOST LIKELY PEOPLE WHO BELIEVES THAT LOOKS LIKE A RACE OF HIGHER VALUE THAT IS COMPATIBLE WITH GETTING GIRLFRIENDS AUTOMATICALLY, WHICH MEANS IT IS A PURE DELUSION…
ACCORDING TO THIS BOOK, MEN ARE MORE LOGICAL AND WOMEN ARE MORE EMOTIONAL. BUT NOWHERE DOES IT SAY YOU NEED TO BE AN EMOTIONAL SNOWFLAKE AUTISTIC SOCIOPATHIC CUNT…
THIS IS MORE OF AN OPINION AS FACT, THAN A FACT AS OPINION AS I WILL SHOW YOU THE PSYCHOLOGICAL STUDIES…
MY PROFESSIONAL OPINION, IT IS ABOUT POLARITY. MEN ARE MORE MASCULINE, WOMEN ARE MORE FEMININE.
BUT NOW THIS GENERATION OF TRIGGERED SNOWFLAKE CUNTS. MEN ARE MORE FEMININE, WOMEN ARE MORE MASCULINE.
IT HAS NOTHING TO DO WITH HOW MUCH YOU EMOTE.
Mystery method did say emoting is an attraction switch.
ACCORDING TO A PSYCHOLOGICAL STUDY OR A TON OF THEM. MEN AND WOMEN DON'T PERCEIVE EMOTIONS OR FELL EMOTIONS ALL THAT DIFFERENTLY. I CAN GO INTO EVERY CHART, BUT THEY ARE SIMILAR…
https://www.ncbi.nlm.nih.gov/pmc/articles/PMC5784910/
In sum, on the basis of this study, which includes a large community sample, we have reason to doubt that there are robust gender differences in whether and to what extent they perceive specific emotions to be present in the face.

Men do have less confidence in their own emotional intelligence, including their own ability to perceive emotions on a face, than do women.

However, this lower score does not predict their perception of target emotions, but it is associated with their stronger perception of trails of emotions that were not intended, or even not present. We should keep in mind, however, that the differences that we found were small, and therefore we cannot yet speculate on social implications of these findings.

More research is needed on how men and women exactly differ in their perception of subtle emotion cues. We think it is very important to gain more insight in this process, because in most daily life situations emotional cues are not so clear and straightforward as in experimental research.
ACCORDING TO THESE SCIENTIFIC RESEARCH, THIS IS VERY INCONCLUSIVE, OR VERY SIMILAR.
Maybe it is not socially acceptable for men to feel emotions to a level of a women but it seems lie they do feel it…
IT IS BETTER TO FOCUS ON THE SOCIAL ASPECTS OF THE GAME, WHICH HELPS YOU IN TRIBES LIKE EVOLUTIONARY PSYCHOLOGY…
Most likely the intense emotions felt by PUAs are sociopathic narcissistic, triggered autisttic cunts…
PHYSICALLY THE BRAINS ARE VERY DIFFERENT IN SIZE AND STRUCTURE. BUT THE SOFTWARE OF EMOTIONS ARE VERY SIMILAR…
For decades, brain scientists have noticed that on average, male brains tend to have slightly higher total brain volume than female ones, even when corrected for males' larger average body size. But it has proved notoriously tricky to pin down exactly which substructures within the brain are more or less voluminous. Most studies have looked at relatively small sample sizes—typically fewer than 100 brains—making large-scale conclusions impossible.
EMOTING, WHILE IMPORTANT… THAT IS A SMALL PART OF THE GAME… MEN CAN STILL BE DOMINANT WITHOUT BEING EMOTIONAL AND GET HER TO CHASE
My pakistani mentor isn't emotional at all. He is dominant and she chases him for it…
Women like to be dominated, to submit…
That is just 25%.
If you were a shorter Asian, I recommend you focus on the top half rather than the emotions.
There is not enough skills, without the top half. Elite 30 maybe a contributing factor for my student success since no other program offers social skills with social calibrations on the market today to this degree.
THE BEST TEACHING STYLE THAT WORKS ON THE EMOTIONAL SNOWFLAKE NARCISSISTIC CUNTS ARE IRON MILITARY DISCIPLINE. YOU DON'T ADAPT TO THE STUDENTS AUTISM AND HIGH EGO LOW SELF ESTEEM. THAT IS JUST MARKETING AND COMFORTING THEM TO EXTRACT MONEY FROM RSD VICTIMS…
IF IT WERE REALLY ABOUT EMOTIONS, THEN ALL RSD VICTIMS WHO ARE EMOTIONAL SNOWFLAKE TRIGGERED CUNTS WHO NEEDS COMFORT ARE MORE LIKELY TO DO BETTER IN DAYGAME. BUT THAT IS NOT THE CASE…
I MAKE A STRONG CASE FOR EMOTIONAL CONTROL, VS EMOTIONAL IMPACT.
ANY PERCEIVED EMOTIONAL IMPACT IN PEOPLES GAME IS JUST VIBBING THEIR OVERALL VALUE.
THE SCIENCE DOES NOT SUPPORT SUCH A CLAIM OR THESE THEORIES.
Most likely these theories are delusional, sociopathic, red pilled bullshit that contradicts evolutionary psychology.
My student results completely contradicts this emotional theory equals automatically better with women or girlfriends. Its all a pure marketing spin…
WHAT IS THE AGENDA? IF I HAD TO GUESS, ALL THIS RED PILLED SHIT ARE FROM MACHIAVELLIAN MANIPULATION TO MAKE MORE MONEY…
THEY LITERALLY HAVE OPINIONS AS FACTS BELIEVING EVERYTHING IS AUTOMATICALLY TRUE… WHEN THEY CHARM THE SHEEPS…
IN FACT I WILL ARGUE, THE MORE PEOPLE WEAR A MASK, DELUSIONAL, THAT'S ANTI SOCIAL. EMOTIONALIZE DOESN'T NOT EQUAL EMPATHY.
"Our work shows it's not that simple. They don't lack empathy but they have a switch to turn it on and off. By default, it seems to be off."

The fact that they have the capacity to switch empathy on, at least under certain conditions, could have a positive side to it, Prof Keysers said.

"The notion psychopaths have no empathy at all was a bleak prospect. It would make it very hard for them to have normal moral development.
A PSYCHOPATH/SOCIOPATH CAN HAVE MORE OF AN EMPATHY THAN MOST PEOPLE REALIZE. COGNITIVE EMPATHY. I DOUBT THESE PEOPLE WHO CLAIM MORE EMOTIONAL EQUALS EMPATHY KNOWS HOW TO FEEL. THEY JUST WEAR A MASK AND THEY DON'T FEEL. THEY JUST KNOW HOW TO ADAPT TO MANIPULATE…
FOR ME PERSONALLY I CAN READ MY STUDENTS AND WOMEN BETTER THAN ANY DATING COACH FOR DAYGAME. I JUST DON'T CARE EMOTIONALLY…
THEY JUST PRETEND TO FEEL EMOTIONS, BUT THEY DON'T. THEY DON'T FEEL GUILT FOR THE SOCIOPATHS. IT DOESN'T REGISTER IN THEIR BRAIN…
A psychopath can have a very high form of cognitive empathy, too. In fact, they are very good at reading other people. … But even though they can understand people's emotions, it doesn't register emotionally with them—they have no emotional empathy.
BUT JOHN, IF YOU ARE NOT SOCIOPATHIC, MACHEVELLIAN, DELUDED. YOU TELL PEOPLE THE TRUTH ABOUT YOUR STUDENT RESULTS, EVOLUTIONARY PSYCHOLOGY, THEN NOW EVEN PSYCHOLOGICAL STUDIES FROM A GOVERNMENT SITE WITH ALL THE STUDIES. WOULDN'T YOU LOSE MONEY?
NOPE, I DON'T CARE. NOT IN IT FOR THE MONEY…
I want the scientific less emotional students.
The idea of hardware makes it harder, dismisses value overall in the game.
It is misguided…
A SOCIOPATH ALWAYS BELIEVE IT IS THEIR GAME, THEY IGNORE VALUE…
IT JUST STRENGTHENS THIS CHART AND EVOLUTIONARY PSYCHOLOGY.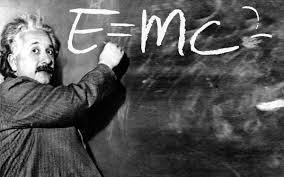 JOHN YOU ARE WAY TOO COLD, SCIENTIFIC… THIS IS UNCOMFORTABLE
YEAH, BUT THINK ABOUT IT THIS WAY…
IF YOU KNEW HOW ADAPT TO THE BATTLEFIELD, YOU WILL NOT BE HURT BY THE TERRAIN.
VS IF YOU TRIED TO PROJECT HOW THE BATTLE OF DAYGAME REALLY IS, YOU WILL BE HURT BY IT. BEING VALUE AND SKILL DENIERS.
IF I WERE YOU I WOULD WEAR ELEVATOR SHOES
OR WIDEN YOUR SHOULDERS AND V SHAPE BACK ARROW THEORY
FIGURE OUT YOUR GOLDEN RATIO
ALSO, WORK ON A GOOD INSTAGRAM TO RAISE YOUR STATUS, PRESELECTION, LIFESTYLE (MORE TO THE FORMULA
TALK TO 10 PEOPLE A DAY TO SOCIALIZE OR REHEARSE THE T.V SHOW FRIENDS TONALITY UNTIL YOU ARE NOW AWKWARD AND CAN INFILTRATE ANY TRIBE
GET A GOOD FASHION FROM ME JOHN ELITE, WHO IS THE ONLY ONE WHO TAKES IT SERIOUSLY, BE HUSBAND MATERIAL
ELITE 30 FOR OUTER GAME, PRACTICE AS IF YOUR  LIFE DEPENDED ON IT…
STOP BEING TOO EMOTIONAL, SNOWFLAKE, AUTISTIC
WHAT I TEACH, I PREACH, ISN'T OPINIONS AS FACTS. SEEMS ALL THIS TIME, JOHN IS AS COLD AND ACCURATE AS CHARLES DARWIN OF DAYGAME
MY STUDENT RESULTS SPEAKS FOR THEMSELVES. WELCOME TO THE REAL GAME
Now you realized when you disagreed with me, there never was any theories.
John didn't tell you something about the game until he got student data then he tells you.
You resist, argue, but John Elite is always right…
Not opinions as facts, but facts as opinions.
John Elite Bundle! GET IT NOW WHILE DEALS ARE STILL THERE
6 Skypes during the Pandemic deal instead of 5 Shows You How to be rejection proof with the defense of daygame Elite 30: From Hardcase To Hero using social skills.
Also, the offense of game which helps you close the deal using instadates to pull women home to have sex with her
6 Skypes instead of 5 during the Pandemic
Go big or go home. Get both products which covers all your skills. Social skills, social calibrations, emotional intelligence and game/persuasion
Save some money getting a better deal having both products
The last game products you ever will need in your life. This already is backed by 400+ laid/pull testimonials
CLICK THE RED BUTTON NOW! READ THE SALES LETTER, GO BIG OR GO HOME
THE TRUTH NO ONE WANTS TO ADMIT. SINCE THEY ARE SOCIOPATH DATING COACHES RED PILLED, IT'S ALL GAME. MY STUDENTS DOESN'T GET RESULTS ONLY FROM GAME. ALTHOUGH I DO HAVE THE MOST TRANSFERABLE DAYGAME SYSTEM IN THE WORLD…
THEY GET RESULTS FROM THE TOP HALF, SOCIAL SKILLS AND SOCIAL CALIBRATIONS (BODY LANGUAGE, OUTER GAME)
IF YOU ARE A NEGATIVE STEROTYPE, SHORT AND SKINNY, THERE IS NO REASON WHY YOU SHOULD FOCUS ON THE GREY PART. IT ISN'T ENOUGH. MASTER THE YELLOW AND BLUE PART FIRST. THE BODY LANGUAGE WILL HELP WITH THE EMOTIONS…
The sociopath focus on the bottom half. Emoting their value to get over the line of fuckability since all these coaches are tall, strong, white, black looking…
They have no social skills or any skills.
They just SMV it with volume cause they are deluded. EMOTING DOESN'T IMPLY EMPATHY IF EMOTIONAL. IT JUST IMPLIES LOW SELF ESTEEM, HIGH EGO, TRIGGERED EASILY. EMOTING THEIR SMV, THEIR HEIGHT, MUSCLES, PERCEIVED RACE…
Just a bit of emotions gets them over that line
If your SMV isn't high like theirs, emoting your low SMV won't get you over the line.
Focus on the foundation first, the top half is the defense of the game,
before the bottom half the offense of the game.
Without a good defense you will get knocked out…
DO THE MATH (WHERE ARE THEIR DAYGAME LAID TESTIMONIALS? YOU WERE SO DISTRACTED WITH HERO WORSHIP…)
HALF THE STUDENT ARE EMOTIONAL, HALF ARE NOT. I JUST YELL AT THE EMOTIONAL ONES AND THEY FALL IN LINE, WORKS JUST FINE. GETS A TON OF STUDENT RESULTS
Take your hero coach, collect all laid testimonials, not I learned about my sticking points. Now divide that against my testimonials…
SHOULD I EXTEND THE DEALS?
CONCLUSION… IS IT BETTER TO BE MORE EMOTIONAL TO EMOTE WITH HER?
OR IS IT BETTER TO BE MORE GROUNDED, WITH SOCIAL SKILLS?
BASED ON THE SCIENCE IT IS WAY BETTER TO BET ON BEING MORE GROUNDED, SOCIAL. NOT EMOTIONAL AND SOCIO…
I HONESTLY DIDN'T EXPECT THE STUDENT RESULTS TO BE LIKE THIS UNTIL I COUNTED IT…
You learn something new everyday.
Don't be too emotional, don't be too cold either, somewhere in between.
Also, my game style is very compatible with both the emotional type by punishment and discipline.
Also suitable for the cold less emotional type… they get more results.
THERE IS NOTHING WRONG WITH YOU, YOU JUST NEED TO ADAPT TO THIS DAYGAME STYLE… FUCK EMOTIONALITY, MAYBE IT IS JUST VIBBING VALUE
If a person is deluded they often will say their game works because of XYZ, which can be anything. While denying value.
Its this game tactic, or that tactic. Or that emotion, or it is because of empathy or because of this factor… No.
But still, that kind of delusion is good, it gets people taking more action. But it helps more taller positive stereotypes than negative…
I THINK I WILL MODIFY THE TRAINING AND REDUCE THE EMOTIONS IN THE TRAINING UNTIL MUCH LATER ON UNTIL THE STUDENTS HAS MASTERED THE BODY LANGUAGE AND THE SOCIAL SKILLS.
RATHER THAN PUTTING EMOTIONS FIRST THEN REVERSING IT…
ALSO, WHAT PISSES ME OFF IS THE EMOTIONAL RESISTANT STUDENTS.
YES I AM A DRILL SARGENT, BUT I HAVE BEEN SOFT ON YOU GUYS.
THE FACT THE PSYCHOPATHS ARE BEATING YOU, ALMOST DOUBLE, COMPARED TO THE SOCIO…REALLY MEANS YOU NEED A TOUGHER DATING COACH. EVEN TWICE AS TOUGH AS BEFORE…
YOUR NUMBERS WILL HAVE HAVE TO CATCH UP TO THE NOT EMOTIONAL STUDENTS. 
EMOTIONAL CONTROL, NOT EMOTIONAL IMPACT… 
I THINK KAIZEN IS THE MOST IMPORTANT PROGRAM. FOR TWO OF THE BOOTCAMP STUDENTS THEY ARE DOING SOME FORM OF KAIZEN.
ONE IS LEARNING MUCH FASTER, THE OTHER WAY SLOWER. SO HE IS TAKING THE PROGRAM ON TOP OF HIS BOOTCAMP. 
ONE STUDENT IS VERY EMOTIONAL, IMPOSSIBLE CASE… OTHER IS A NORMAL CASE, SOCIALLY WELL ADJUSTED…
MOST OF YOU WILL BE FORCED TO COPY THE T.V SHOW FRIENDS, LINE BY LINE, TONE BY TONE UNTIL YOU HAVE PERFECTED YOUR TONALITY AND SOCIAL SKILLS. OTHERWISE I CAN'T CHANGE THAT FOR YOU IF YOU DON'T SOCIALIZE. HARDER DURING COVID 19. THE TRAINING NOW HAS TO ADAPT DUE TO THE STATS.
I NEVER EXPECTED THESE STATS…
I THOUGHT MAYBE, 60% WAS EMOTIONAL AND MAYBE 40% WAS NOT. THEN I WOULD JUST SAY THAT IS THE SCIENCE…
NEVER DID I EXPECT, THAT IT WAS THE OTHER WAY AROUND…
-John Elite