DOES HEIGHT MATTER, YES, ITS A SCIENCE, LOOK AT THE CHART…
LOOK AT THE RIGHT SQUARE. THE MORE GREEN, THE MORE IT MATTERS. LETS IGNORE RACE, BUT JUST PURELY LOOK IF HEIGHT HELPS THE STUDENT TO GET LAID FASTER… 
My claim is that if you are above 5'9, the nation average of Canadian height, game becomes way easier to get laid faster. I put the speed of the lay by the green, yellow and red…
Of course this is not talking about using an instagram to boost your value, or race.
We all by now that people who are specific races, gets a girlfriend much easier…
The delusion behind the dating coaches is that they believe it is their emotions that gets them laid faster.
But in reality, most of my students aren't emotional snowflake autistic cunts. Half are, but the same results. Value overall matters more.
AUTISM = EMOTIONAL
ASPERGERS = NOT EMOTIONAL
TALL AND EMOTIONAL AUTISM EQUALS A BIT OF AN ADVANTAGE. BUT IT DOESN'T MATTER, HEIGHT MATTERS MORE…
Emotional people have issues, emotional intelligence issues.
Emotions doesn't equals empathy.
It just means more Machiavellian, better at wearing a mask to manipulate, sociopath…
BUT THAT IS A DIFFERENT TOPIC ALTOGETHER…
Lower self is survival mode, more like lower self esteem, higher ego behavior.
Most normal people can see though the mask and see it is a red flag, so nobody outside of autistic snowflake sheeps will want to be around this person in the blue pilled world, they will be turned off. They wouldn't want to be around this person…
The blue pill world gets along with me, the aren't emotional snowflake cunts… I DON'T GET ALONG WITH TRIGGERED LOW SELF ESTEEM HIGH EGO SNOWFLAKE CUNTS…
This isn't even talking about comorbidity, the sociopath type or psychopath type. the emotional type or not emotional.
This is purely the height.
Looking like a tall black, white, latino, middle eastern for results.
Emotions doesn't equal EMPATHY (pure spin, lie. Emotional PUAs are the most dangerous, lowest self esteem, highest ego)
WHY ALL RED PILLED DATING COACHES WILL FAIL DURING COVID 19. I CAN'T BE BLAMED FOR IT, BLAME YOURSELVES…
I THINK THEIR AUDIENCE IS KIND OF TURNED OFF SOMEHOW BY BAD DECISIONS. NOT MY FAULT. I JUST POSTED MY OWN SHIT AND I JUST MADE VIDEOS MY OWN WAY. I DID MY OWN SHIT, IF OTHER RED PILLED DATING COACHES MADE BAD DECISIONS OUT OF EMOTIONS, WELL ITS NOT MY FAULT…
TAKING EXTREME OWNERSHIP MEANS BLAMING YOURSELF FIRST FOR EVERYTHING. THEN ADAPTING TO IT…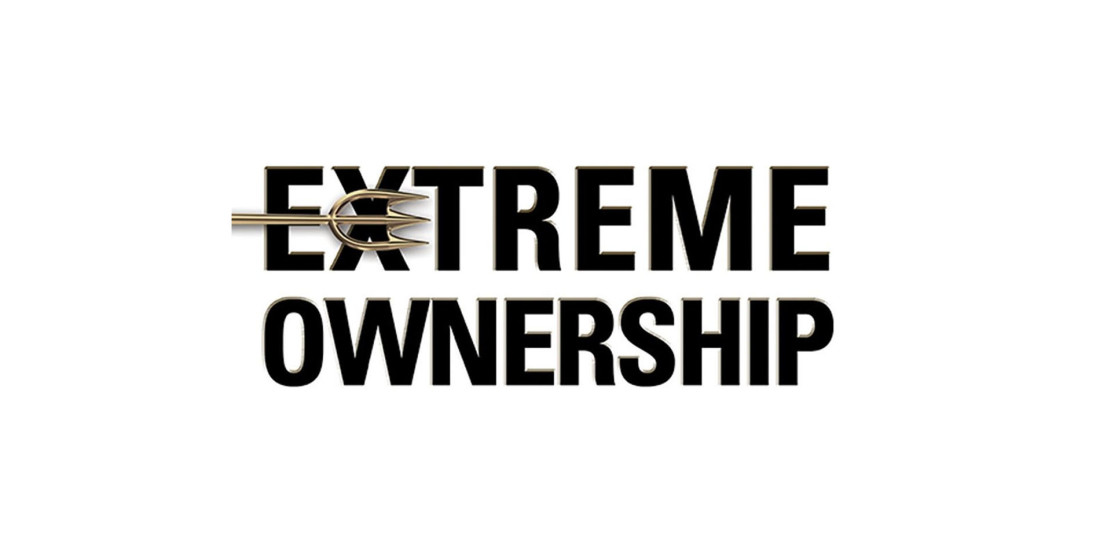 It wasn't because I was working harder, no emotions. While that might be partially true. I am like a Navy Seal…
I spent 5 months working on my high income skills and it paid off. Its not because I worked harder…
Look how hard other red pilled dating coaches are working now the lockdown are over, from no videos during the lockdown to lets charm the sheeps and make money from them..
Its like quicksand, I can swim in it and still survive for my business. 
I WAS THERE FOR THEM WHEN IN LOCKDOWN, THAT'S THE DIFFERENCE, I WASN'T MOTIVATED BY MONEY. IF I WAS, I WOULDN'T EVEN BOTHER TO HELP…
Maybe instead of double down on socio skills or machevellian marketing, maybe putting all the eggs in that basket, what worked in the past doesn't mean it will work in the future.
The red pilled shit, even if the emotional autistic sheeps bought into the spin… they don't have money to spend.
The sheeps are sheeps for a reason, unsuccessful, emotional, fall apart, autism sociopath. They deserved to be in the lock down and fail…
Trying to appeal to an emotional audience sinking in quick sand.
UPDATE: IF I HAD TO GUESS WHAT MIGHT OF BEEN THEIR DOWNFALL, IT WASN'T THE YOUTUBE ALGORITHMS. IT WAS A LOT OF STUPID VIDEOS ABOUT TOPICS PEOPLE DIDN'T CARE ABOUT. 
THE ORDER OF ALL THE STUFF MIGHT OF WENT IN A DOWNWARD SPIRAL. 
THEN COVID 19 HAPPENED, ALL THE MONEY SUCKED DRY OUT OF THE SHEEPS. 
THEN LASTLY MAYBE POSTED SOMETHING THEY WANT, BUT TOO LITTLE, TOO LATE THINKING WELL, THEY SIGNED UP FOR THIS ORIGINALLY SO GET BACK TO THAT. 
FUNNY THING WAS, IT HAD NOTHING TO DO WITH ME. PEOPLE ARE JUST FATIGUED AND TURNED OFF BY THE CONTENT.
THEY DON'T WANT TO SIT THOUGH BRAINWASHING EITHER. THEY CAN BARELY AFFORD TO EAT
SENSITIVITY EQUALS POVERTY…
IF MORE EMOTIONAL PEOPLE WERE BETTER FOR GAME, RSD VICTIMS WHO ARE EMOTIONAL SHEEPS WOULD BE MORE SUITABLE TO GET RESULTS RIGHT? BUT THAT DIDN'T HAPPEN IN DAYGAME. SO MAYBE THAT IS JUST A DELUSIONAL BELIEF, VALUE DENIER…
If you look at the second side of the chart, the right side after they got trained by me in social skills, social calibrations, my style of game?
So John, what you are saying based on the science and the student results IF THEY ARE 5'9 AND ABOVE… height plays a big role after they get trained by you? Is that true? Why is that?
When it comes to dating, education, and earnings, is being tall more of an advantage, or is being short more of a liability?

1. Women prefer to date taller men; tall men attract more desirable partners. On average, women have a strong preference for tall men. In fact, women care more about dating taller men than men care about dating shorter women.

A study on women and men's height preferences found that women are most satisfied when their partner was 8 inches (21cm) taller. Men are most satisfied when they are 3 inches (8cm) taller than their partner. Another study found that among men, 13.5 percent prefer to date only women shorter than them. But among women, about half (48.9 percent) preferred to date only men taller than them.

Relatedly, a study about height and human mate choice found that, on average, the shortest man a woman would date is 5 feet 9 inches tall. And the shortest woman a man would date is 5 feet 1 inch tall. In the same study, researchers found that 23% of men and 4% of women would accept a relationship where the woman was taller.

Finally, researchers have found that women married to taller men report being in better health, have lower BMIs, more education, and higher incomes compared to women married to shorter men.
I CAN'T BELIEVE THAT LINE, THE SHORTEST A WOMEN WILL DATE AVERAGELY IS 5'9.
NOW YOU ARE FACE COLD TRAFFIC OR COLD WARM.
FOR THOSE WHO ARE TRAINED, CALIBRATED SPAM APPROACHING, SMVING IT… THEY ARE ABOVE 5'9. SO IT IS EASIER TO GET LAID SINCE THEY ARE FACING WARM OR HOT TRAFFIC…
So are women that shallow about height? Yes, height matters a lot… But i'll tell you why later on…
Participants viewed short men as less socially attractive, less successful, less physically attractive, less well-adjusted, and less masculine than both average and tall men. Average and tall men did not differ on those characteristics. But participants viewed tall men as more athletic than average (and short) men. The researchers state that "shortness is more of a liability than tallness is an asset."
DOES THIS MEAN IF A SOCIOPATH DAYGAME COACH, WITH HIGH VALUE, HEIGHT, RACE ADVANTAGE, OF THE WOMEN PERCIEVES THEM TO BE WHITE, BLACK, LATINO, OR MIDDLE EASTERN, ITS AUTO GIRLFRIENDS?
IN THIS VIDEO I ALSO SHOWED ALL MY STUDENTS, THE ONES WHO ARE THOSE RACES, TENDS TO GET A GIRLFRIEND AUTOMATICALLY WHETHER THEY ARE EMOTIONAL OR NOT, OR WANT A GIRLFRIEND. THERE IS A RACE HIERARCHY…
I CHECKED MARKED ALL THE STUDENTS WITH A GIRLFRIEND HERE. SO I UNSPIN THE SPIN… THAT A GIRLFRIEND HAS TO DO WITH EMOTIONS. WHILE THEY ARE IGNORING THE VALUE…
THERE IS A HALO EFFECT, SO PEOPLE AUTOMATICALLY TRUST TALLER DATING COACHES
3. Tall people make more money. Economists call this the "height premium." More height is associated with higher earnings. One study found that for both men and women, a 1-inch increase in height is associated with a 1.4–2.9 percent increase in weekly earnings.

Another study found that each inch of height is associated with earning nearly $800 more per year. This suggests that men who are 6 feet tall earn, on average, about $160,000 more over a 30-year career compared with men who are 5 feet 5 inches tall.
WHAT IS THE HALO EFFECT AND WHY DO YOU TRUST DAYGAME COACHES ABOVE 5'9? WHY ARE THEY ALL TALL? EXCEPT ME???
Halo effect (sometimes called the halo error) is the tendency for positive impressions of a person, company, brand or product in one area to positively influence one's opinion or feelings in other areas.[1][2] It is a type of cognitive bias[3] and is the opposite of the horn effect.
Automatically you deem the person more trust worthy.
What better way to get the halo effect, than to have height?
EVERYTHING IS SURVIVAL AND REPLICATION VALUE
Every time you try to ignore evolutionary psychology, then you talk about game this game that. Most likely it is a Machiavellian marketing spin. That is why most dating coaches are value deniers. They aren't psychopaths (non deluded) But sociopaths (deluded)
5. Short men report being less healthy. A team of researchers collected data from 165,606 people in the U.S., including self-reported health. The scale contained five categories ("Poor", "Fair", "Good", "Very good", and "Excellent"). Results revealed that shorter men reported worse health than taller men. Furthermore, they also found that shorter men married women who reported worse health than women married to taller men.

As the researchers put it, "Short men were less educated, less healthy, had a higher BMI, and lower household income than taller men … women of a given height who were paired with shorter partners also tended to be less healthy, less educated, and with a higher BMI than women of the same height who were paired with taller partners."\
Isn't it strange, looking at this chart, that not only is it protector status for the height.
Women also assume the survival value is somewhat lower?…
Height in daygame does matter…
MOST DATING COACHES HAS THESE 3 TRAITS SO THEY ARE VALUE DENIERS. THEY NEVER HAD MARKETING TRAINING AT ALL. BUT THEY KNOW HOW TO MANIPULATE EVERYTHING INTO RED PILL THEORIES…
A delusion is a firm and fixed belief based on inadequate grounds not amenable to rational argument or evidence to contrary, not in sync with regional, cultural and educational background. As a pathology, it is distinct from a belief based on false or incomplete information, confabulation, dogma, illusion, or some other misleading effects of perception.
THE SCIENCE SO FAR SUPPORTS MY HYPOTHESIS.
In fact the science is nearly identical…
If it is spin to game, they are ignoring value. They are more sociopathic and delusional.
They always want to think it is their game…
IF YOU LOOK AT THE CHART, IF HEIGHT, GOLDEN RATION, MUSCLES EQUALS LOOKS. MONEY, STATUS EQUALS YOUR RACE HIERARCHY, OR A COOL LIFESTYLE LIKE A GOOD INSTAGRAM TO CLOSE WOMEN FOR STATUS… ISN'T THAT UPPER AREA ACTUALLY 75% OF YOUR VALUE? GAME IS ONLY 25% OF THE CHART? WHAT GIVES?
THERE IS ALSO A HIERARCHY IN DAYGAME
Its not the same hierachy as tinder, blacks are really low on tinder, last place. Daygame they are second place, for height, muscles and protector status…
LETS LOOK AT A CASE STUDY. IF WE TAKE ALL LOOKS AWAY. HE IS 5'7. BUT HE IS WEARING ELEVATOR SHOES TO PASS 5'9…
Without the elevator shoes, without the height past 5'9 he gets rejected every time…
WHEN HE BOOSTED HIS HEIGHT, HE IMPROVED HIS INSTAGRAM TO IMPROVE HIS STATUS. I MEAN HE IS WHITE, SO HIS STATUS IS ALREADY 10/10. NOW IT IS LIKE 13/10…HE GOT A BLOW JOB, 6 LAYS AND A LONG TERM GIRLFRIEND
That 2 inches of height, from 5'7 to 5'9 meant everything…
He went to a Spanish country, he pulled. He stayed there two more days he would of got laid. He is operating under 5'9…
Heel lifts only gives you 1.5 inches of height.
According to the stats women prefer 5'9 or above…
SO THIS IS CALLED COMPENSATION THEORY.
TRYING TO GET ABOVE 20/35.
YES THERE IS A SPECIFIC NUMBER…
THIS IS TRUE OF DAYGAME, NOT SO MUCH NIGHT GAME OR ONLINE GAME…
Women are more down to fuck on tinder. No social skills, or emotional intelligence. No social calibrations. Its all just pics, preselection, lifestyle and pressing buttons on a calculator… (warm to hot traffic, down to fuck)
Night game at least has some skills, some social calibrations body language, limited game, filter game. (warm to hot traffic)
Not as much emotions, just a bit. (cold traffic)
It depends mostly on height and race, spam approaching SMVing it…
If you are not calibrated yet for social skills, social calibrations, emotions and game? Well, guess what…
for every inch you are going for below 5'9. It adds 150 approaches. If you aren't calibrated…
They will still get laid, just has to approach more, due to the value.
But if you are over 20/35 its easier…
I REST MY CASE. ONE STUDENT HAS NO EMOTIONS WHATSOEVER, ZERO. 2 SAME DAY LAYS. ONE STUDENT IS AN EMOTIONAL SNOWFLAKE CUNT. HE GETS 3 LAYS ON THE BOOTCAMP. BOTH ARE ASIANS WITH LOWER VALUE, WHAT DO THEY HAVE IN COMMON? BOTH ARE EXACTLY 5'11… I REST MY CASE…
5'11 ZERO EMOTIONS
EMOTIONAL, 5'11
6'2 ZERO EMOTIONS, CLOSED ON THE FIRST APPROACH. 2 GIRLFRIENDS, 4 FUCK BUDDIES… I REST MY CASE. EMOTIONS MY ASS, ITS A GAME OF VALUE.
TWO OF THE STUDENTS ARE BALD WITHOUT GOOD LOOKS. SO, I'M NOT SURE IF IT IS LOOKS, BUT I WILL SHATTER LOOKS THEORY IN THE FUTURE WITH MY STUDENT RESULTS.
IT DOESN'T MATTER IF YOU ARE EMOTIONAL OR NOT, VALUE AND SKILLS MATTERS.
I MEAN I DO HAVE MORE ASIAN STUDENT RESULTS THAN ANY DAYGAME COACH…
Especially Asian men who are below the poverty line of value.
BUT HEIGHT HELPS, UNLESS THEY GO AFTER THEIR OWN RACE, THEN HEIGHT DOESN'T. CAUSE THE RACE IS THE SAME…
-John Elite