THE LEFT ONE ARE THE PSYCHOPATH
THE RIGHT IS THE SOCIOPATH TYPE.
THE SOFTWARE OR MINDSETS WILL BE DIFFERENT
HARDWARE IS NVIDIA OR AMD (METAPHOR)
The one on the left are more scientific, logical and they don't care about these red pilled theories.
The one on the right is always idealistic thinking instead of proof based. They are more about taking massive action, volume, assume the close, they will call other people with money simps, they have this autistic, sociopathic mindset.
These coaches have zero daygame laid testimonials
THE RSD AMD SHEEPS THINKS LIKE THIS…
AMD = RED PILLED RSD SHEEPS
I DON'T PLAY COMPUTER GAMES, BUT IN THE PAST I DID HALF A DECADE AGO OR MORE. BUT FOR MY LAPTOP IT IS CAPABLE. I HAVE TO INSTALL A GRAPHIC DRIVER. THIS IS THE SAME BELIEF SYSTEM THAT PUAS HAVE.
If you are more of the psychopath PUA, trust me they are one or the other. The RSD beliefs which is more like AMD won't be compatible with the hardware of the Nvidia or Psychopath PUAS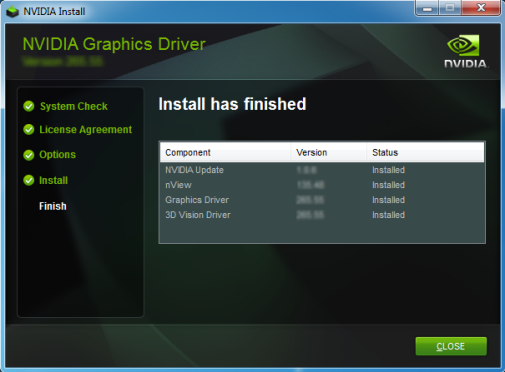 The hardware of the brain is different and the software drivers will need to be installed otherwise the hardware itself won't work.
The non delusional psycho, needs more of the understanding of value, how to use the stats to get over that line.
They understand body language, social skills, no socio skills
They don't use as much emotions to vibe over the line…
IF YOU ARE A TALL WHITE, BLACK, LATINO, MIDDLE EASTERN LOOKING, ITS EASIER TO GET A GIRLFRIEND IF YOU ARE TALL. SO THEY NEED LESS GAME. JUST ENOUGH EMOTIONS TO GET OVER THAT LINE…
The Amd type are the SOCIO. THESE GURUS DOESN'T THINK THEY ARE. BUT THEY KNOW THE RED PILL SHIT IS BULLSHIT AND SOME VALUE IS INVOLVED. BUT THEY STILL WANT TO GAME THE SHEEPS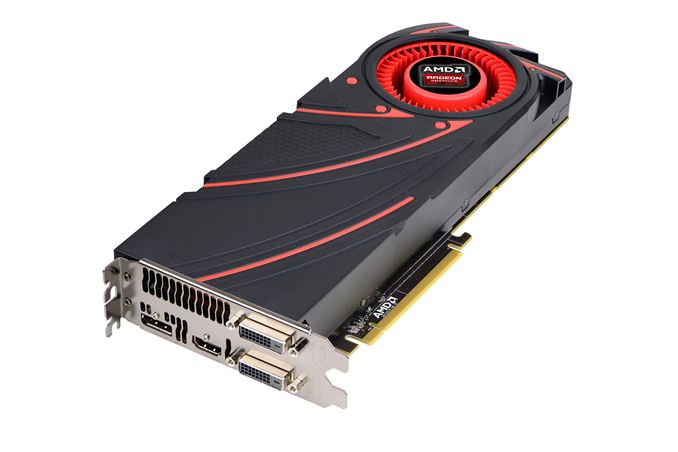 THE AMD (METAPHOR, SOCIOPATHS CAN'T UNDERSTAND METAPHORS, THEIR BRAINS ARE MORE ABOUT MANIPULATION)
For these types, look at number 1, charming the sheeps. They give this weird cult leader vibe and the sheeps submits.
#5 they think they are so right, but for some of these coaches they don't even have a single daygame laid testimonial. Not even one. So how are they right?
#9 its game, more game, just game equals $$$$$$$$$
#10 they are delusional as fuck, value deniers.
I DESCRIBE THE PSYCHO AND SOCIO, WHICH TYPE ARE YOU? THERE ARE SUB TYPES OF ALL PUAS…
When the Nvidia type, the psychopaths who aren't deluded, they will never be able to run the AMD red pilled, looks don't matter shit.
They aren't autistic enough and they are clear headed.
They know its marketing bullshit, they aren't sheeps. They come to my training. They are ignorant.
But they know in the back of their mind, like a spliter driving them mad. They know there is something off with the PUA world…
THAT FEELING, IS WHAT BROUGHT YOU TO ME. YOU KNOW THERE IS SOMETHING WRONG WITH THE DATING COACHES, BUT YOU JUST DON'T KNOW WHAT IT IS…
Everything that I say, the only sane voice, it snaps you out of your hypnosis….
You couldn't even counter it
All the brainwashing vs the truth of the game… EVEN TO THE SOCIO, I AM SHOOTING MYSELF IN THE FOOT, LIKE WTF… MANIPULATE THEM JOHN. YOU WILL LOSE MONEY TELLING THEM THE TRUTH OF GAME
But what they don't understand is I have the Nvidia chip.
AS I AM EDITING THIS VIDEO CLIP FOR PART 2 WHICH IS A LOT OF WORK… BUT THIS STUDENT, 10 BOOTCAMPS… ONLY MINE WORK. THE NVIDIA MINDSET WAS FINALLY COMPATIBLE…
Sorry for the delay, teaching my bald 50 year old student copywriting.
I wonder if I should teach a course on it for high income skills. I wonder if people are willing to learn, as an extension of the inner circle.
I digress…
95% OF DATING COACHES ARE SOCIO, 5% ARE PSYCHO
He finally found a compatible style we should say…
It worked, it clicked…
SOME OF THE SHEEPS USED NVIDIA, GOT SUCCESS WITH MY TRAINING, BUT THEY STILL IDENTIFY LIKE SHEEPS WITH AMD STYLE BRAIN… THEIR BRAINS ARE MORE EMOTIONAL SNOWFLAKE CUNTS
Autistic people have overly sensory perception
These people are still loyal to the AMD brand, they are sheeps…
They love white dating coaches
so much comfort…
They don't say cunt like John Elite, they just say comforting words.
MOST OF YOU CAN'T READ FACIAL EXPRESSIONS, CAN'T SEE THE SERIAL KILLER LOOK…
He is part of Team AMD, look how happy he is… until you cover the smile. All you see was this smiley face
YOU ONLY SEE A SMILEY FACE OR A FROWN. STRESS. YOU CAN'T SEE THE STRESS AND THE SERIAL KILLER EYES. OH WHAT AN EASY LIFE FOR THE SHEEPS. JUST COMFORT THEM, DON'T TRIGGER THEIR AUTISM…
DON'T HURT THE SHEEPS, THE AUTISTIC SHEEPS. MY STUDENTS ARE MORE ASPERGERS, TECHNICAL THAN THEY ARE AUTISTIC. EXCEPT IMPOSSIBLE CASES WHICH HAS BOTH
They don't see John smiling, they don't realized John isn't happy the other coaches are gaming you with red pilled bullshit…
Amd hardware doesn't get a lot of testimonials, a fraction or maybe nothing for daygame compared to John Elite…
Preaching Nvidia hardware…
HOW DO THEY INFECT LIKE A VIRUS TO THE AMD HARDWARE? HOW DOES THE REDPILLED DATING COACHES DO IT? THEY KNOW ALL ABOUT THE MINDSET
THE SHEEPS WILL EAT IT UP, LIKE HAY, THEY WILL EAT IT UP… YUMMY, COMFORT…
This slideshow requires JavaScript.
THIS INFOGRAPHIC SAYS IT ALL. IT'S LIKE AMD VS NVIDIA HARDWARE…
THE SCARED EMOTIONAL SHEEPS, NEEDS TO WORSHIP. OH HOW THE SHEEPS OR HUMANS ARE OUT SHEEPING SHEEPS… DONALD TRUMP IS TOO NVIDIA FOR THEM
THE PSYCHO VS THE SOCIO, THE SAME MINDSET CLASH OF MENTAL ILLNESSES
You bloody bastards, get off our border you benchodes.
Oh wow, rhy you on our broder… gret out roow
BUT THAT IS WHY A LOT OF OTHER BLACK STUDENTS, THEY HAVE JUSTIN WAYNE'S DICK UP THEIR ASS
THEY ARE SIMPLY SHEEPS WITH AN AMD HARDWARE.
Value deniers
They see infields, their sheep minds stops thinking.
There is a flaw in their hardware…
THEY ARE LOYAL TO TEAM RED, OR TEAM RED PILLED EVEN IF JUSTIN IS PURPLE PILL, MONEY GAME…
John got someone to ask his girlfriend, how did they meet, was it daygame? nope, seeking arraingments? At first I was like wtf is that? Now I know, not even game…
THE FUNNY THING IS PEOPLE CAN GET MORE RESULTS USING JOHN ELITE'S NVIDIA…
THEN THEY GO BACK TO AMD, ANGRY AT ME THEY CAN'T GIVE AMD CREDIT…
THEY ARE ON TEAM AUTISM, TEAM RED PILLED
THE CHART, WHAT STRATEGIES SHOULD YOU USE…
THE TOP HALF IS SUITABLE FOR TEAM NVIDIA, TEAM JOHN ELITE, THE NON SHEEPS
The sheeps are autistic, they don't know what social skills are.
They have socio skills
THEY CALL IT VERBALS, THEY CALL IT GAME, OR CONVERSATIONAL SKILLS. BUT THEY SOUND LIKE AUTISTIC ROBOTS
The inner circle is so good at it, they infiltrate everything like an assassin. One disguise to another, social skills is like social lubrication. Instant comfort…
The AMD autistic sheeps are emotional snowflake cunts. They will try to connect.
But the Nvidia hardware has no emotions, can't connect so they focus on social comfort. Relaxing the body so she relaxes. Objections dealing.
It goes beyond just statements of empathy, what about calling out the elephant in the room, or using indirect DHV stories to lockpick her mind?
The AMD people are primitive.
Their game only works for emotional deluded, simple minded sheeps. They hate technical game…
They think it is an art, not a science.
But team Nvidia knows better… The psychopaths, not the socio
MOST OF THE SOCIO, WILL GET WOMEN ON THEIR GOLDEN RATIO
THAT'S IT, BUT FOR THE SHEEPS SPAM APPROACHING. IT IS BETTER THAN NOTHING.
YOU WOULDN'T FUCK THEIR WOMEN, BUT THEY ARE SO DELUSIONAL… THEY ACTUALLY THINK SHE IS HOT…
Its the same value, nothing higher.
That's the best AMD can offer you. Thousands of spam approaches hoping to SMV it until one closes
SINCE THAT IS THEIR FAULTY DRIVERS THAT DOES NOT GET BETTER…
This is a great metaphor. But the AMD socios doesn't understand metaphors, huhhh? huhhh as they keep saying?
With their autism, in their mind, nothing is blinking.
Autistic people are not bright, they are dumb, manpulative.
They think they are clever. But even parasites can act the same… or cancer
AMD CAN HELP ONLY THOSE WITH HIGH SMV. THEY WILL GO IN AN UPWARD SPIRAL. BUT LOW SMV WITH THEIR DELUSIONS, A DOWNWARD SPIRAL…
I TRIED TO WARN YOU… YOU WERE STUPID… YOU DIDN'T GET IT, YOU WERE A DUMB SHEEP
The lower SMV will spend over 5 years in game, burning out.
While the nvidia team, my students will succeed
Maybe it is time to join team green, team Elite.
FOR TEAM AMD, IF YOU HAVE HIGH SMV, HIGH RACE ADVANTAGE, IF YOU LOOK LIKE IT. WOMEN ARE STUPID. THEY ONLY SEE THE HIERARCHY
SINCE THERE IS A RACE ADVANTAGE, A HEIGHT ADVANTAGE
WITH A HIGH PERCEIVED RACE ADVANTAGE… WITH HEIGHT, YOU JUST NEED A BIT OF VIBE, EMOTIONS. MINIMAL AMOUNT OF GAME. JUST ENOUGH EMOTING TO GET PAST THE LINE. THEN YOU BECOME A GURU. EVERYONE ELSE SUFFERS
But if you have low SMV, you are worshipping, team AMD, the autistic sociopath narcissistic brain. Low self esteem… high ego, I feel sorry for you
If that is the case, you won't get results.
I feel sorry for you, your style of brain.
Increase your SMV
Even being a club promoter means status, even lifestyle or instagram helps you boost the status. That is still a SMV…
Take those away, have to approach daygame, without instagram. What then?
Now it is 10x harder.
But build the resistance, if you want hotter women.
I mean above your golden ratio… as if it was predetermined.
I HOPE YOU ENJOY TODAYS GOSPEL OF THE TRUTH OF DAYGAME. THIS ISN'T A CULT, IT IS ONLY TEAM NVIDIA. NOT SOCIO.
WHAT IF YOU AREN'T SO GOOD AT IT? WELL… SOME SHEEPS, TEAM RED GOES TO ONLINE GAME TO FEEL BETTER, FOR COMFORT
SO THEY CAN STILL SAY THEY WENT TO TEAM RED. SINCE THEY IDENTIFY WITH IT
BUT THEY FIND IT HARD TO ADAPT TO TEAM GREEN BRAIN, NVIDIA
https://johnelite.com/johnelitebootcamp/
I'm going to transfer the sales letter to my high tech state of the art $300 usd a month site soon.
I'll post a bootcamp clip soon, not long, but takes too long to censor the faces.
SOME UPDATED THOUGHTS
THE RSD WAY, OR AMD WAY. IS DESIGNED FOR DELUSIONAL PEOPLE. IT MAKES THEM TAKE MASSIVE ACTION
BUT THEY ALWAYS BURN OUT IN DAYGAME WITH LOW SMV,
THEY HAVE BACKUP PLANS SUCH AS NIGHT GAME AND ONLINE
BUT WHAT IF YOU DON'T USE THAT?
ALSO SINCE RSD IS THE FIRST THING YOU THINK OF AS INNER GAME, WHY I THINK IT IS SO DANGEROUS
The guy who screwed me over for 2.2 million…
He was a RSD guy who applied it in real life.
He 10x it, took massive action.
He kept plateauing, the law of 33%, as I call it.
Sociopaths will have a growth spurt, go higher, then get stuck there screwing people over, like a parasite.
They repeat the process…
That's the problem that mindset of RSD ruins your habits
Since you are taking massive action and volume like a white guy. The more action you take, the more bad habits you turn into automatic.
Fixing the skills part becomes hard
ESPECIALLY WITH OVERWHELM AND EMOTIONS FROM AUTISM, IT IS HARD TO GET ANYTHING DONE, THE OUTPUT
Maybe if anything, people stop worshipping AMD or RSD, their mindsets which was designed for sociopaths to take action, feel good and extract money from them, mentally masturbating…
Poor sheeps.
Their emotions makes them feel they are 100% right. You ask them how do you know? they say I just know.
But how do you know, do you have any proof?
THEY SAY I JUST KNOW…
In the long term they are fucked.
The tall strong, white black and latino middle eastern will get a gf from vibbing their fustrated emotions, emoting or leading value
But those who are not positive stereotypes, this mindset will betray you.
IF YOU HAVE NO HEIGHT, NO MUSCLES, NO POSITIVE STEREOTYPE RACE ADVANTAGES, YOU HAVE NO BUSINESS WORSHIPPING RSD OR AMD, YOU NEED TO SWITCH OVER TO TEAM GREEN AS FAST AS POSSIBLE
YOU NEED TO CONTROL THE AUTISM, YOU NEED TO REDUCE IT, START FOCUSING ON SOCIAL SKILLS
Even for them its too overwhelming, they just rather SMV it.
That's the secret, the AMD driver or the red pilled mindset was designed for those to use game, persuasion a value delivery system. But to ignore all skills.
Its a system that hopes volume over comes skills… positive stereotype game.
For some of you it is a dead end…
SOMETIMES I FEEL SORRY FOR THE COMORBIDITY SHEEPS.
-John Elite