You might be overwhelmed when you realized Elite 30 has a big non verbal communications part of it. You were like, wait a fucking minute isn't it all game? But it is new information so you get overwhelmed…
Scientifically speaking, when people talks about the game, they might be talking more about the sales/persuasion tactics which are like 7% of it, if your tonality sucks. Or you have bad body language. But if those are good, it will support the game. But you focus on the yellow part, you will just SMV it with your height, race, golden ratio in the face and numbers game it
THE REASON WHY ELITE 30 WORKS OR KAIZEN IS THE 55% OVER THERE
THE OVERWHELMING FEELINGS MEANS YOUR BRAIN IS BUILDING A NEUROPATHWAY.
You don't know what you don't know. When you don't know, you get confused with new information. That is a good thing, when you are overwhelmed, you should celebrate because you are learning
NEW HABITS WILL REWIRE YOUR BAD HABITS. THIS IS REWIRING THE NEUROPATHWAYS, CALLED PLASTICITY
John Elite is so scientific. Yes, unlike Todd V who pretends to be scientific. It takes a smart person to explain this simply to you dumb morons.
Not trying to confuse you… Oh john is offended our depressed emotional snowflake cunt behavior again… cries…
Neuroplasticity: The brain's ability to reorganize itself by forming new neural connections throughout life. Neuroplasticity allows the neurons (nerve cells) in the brain to compensate for injury and disease and to adjust their activities in response to new situations or to changes in their environment.
IN THE EARLY STAGES OF LEARNING YOUR BRAIN GOES THOUGH BETA WAVES. BETA, ALPHA, THETA AND DELTA. BETA IS THE STRESS YOU EXPERIENCE WITH OVERWHELM. ALPHA STATE IS LIKE A CALM MEDITATION. THE THETA IS LIKE SLEEP WALKING AND DELTA IS SLEEPING
You should not fear the stress that goes with the beta waves. For this stress is the only reason why you can learn shit.
So the autistic snowflake sociopathic cunts can't learn shit since they have overly sensory perceptions, gets more emotional. So its hard to focus and learn shit.
Rather than feeling overwhelmed. Eventually when this becomes a habit, maybe 21 days or more. You no longer experience the stress with it.
That is why I told you to practice in front of a mirror and to use your Skype so I can point out mistakes.
Do drills over and over
WATCH ELITE 30 AND ELITE PLAYBOOK AT LEAST 3X, JUST TO MAKE THE NEUROPATHWAYS CROSS IN YOUR MIND
Dumb autistic sheeps who are stupid, with a low I.Q, thinks they know everything. I know dat, I know dat. You don't know shit.. There is a difference between understanding something and knowing it by doing it
They watch the product once with an I.Q lower than Forest Gump. They think they know and then they dismiss. Sheeps dismiss
Your neuropathways have to cross, which means it might take 21 days, so get immersed in Elite 30 and the playbook. Listen to them over and over again.
The best way I can explain it simply is imagine this.
Two mountains, you are throwing the ropes across the other. That is the first time you go though Elite 30 just to build a foundation
The second time is when you start putting wooden planks of wood across
The third time you connect it all and build the hand railing. 
Now your neuropathways can finally cross. Once the neuropathways cross, it will keep crossing for the rest of your life…
But you have to practice it correctly, where you use a mirror or use up your 30 min skype to see what is the mistake.
Or you stay in unconscious incompetence. Barely conscious competence…
GROSS MOTOR SKILLS ARE IMPORTANT TOO, NOT JUST FINE MOTORSKILLS. YOU HAVE TO DO IT AT LEAST 50X, CORRECTLY, WHERE YOUR SKYPE COMES IN TO DOUBLE CHECK
When you see me disarming weapons or doing things automatically, that is called the gross motor skills. Fine motor skills will fall apart under stress
GROSS MOTOR SKILLS ARE THE BIG MUSCLES THAT I HAVE TO LEARN IN KRAV MAGA. THERE ARE NO FINE MOTORSKILLS WHEN SOMEONE IS POINTING A GUN UP TO YOUR FACE. ONLY THE BIG MUSCLES WORKS UNDER STRESS
Motor skills are movements and actions of the muscles. Typically, they are categorized into two groups: gross motor skills and fine motor skills. Gross motor skills are involved in movement and coordination of the arms, legs, and other large body parts and movements.

Gross motor skills can be further divided into two subgroups of locomotor skills and object control skills. Gross locomotor skills would include running, jumping, sliding, and swimming. Object control skills would include throwing, catching and kicking.

Fine motor skills are involved in smaller movements that occur in the wrists, hands, fingers, and the feet and toes. They participate in smaller actions such as picking up objects between the thumb and finger, writing carefully, and even blinking.
https://en.wikipedia.org/wiki/Gross_motor_skill
This is why Elite 30 works so well for the 30 day challenge. You get to dabble in improving your gross motor skills
None of the fine motor skills or the fancy martial arts stuff works under stress.
In Krav Maga however they tire you out first then you get to learn the martial arts.
After you are tired, all your fine motorskills and fancy techniques goes out the window.
Don't you think in daygame you are also under stressed?
Wouldn't any fancy bullshit.
Most people have creepy body language since they were so used to it as a habit. So they have no skills and it becomes a numbers game
KAIZEN ALSO BUILDS ON THIS MOTOR SKILLS CONCEPT AND IT WORKS LIKE GANGBUSTERS
You don't know what you don't know. Even if you practice Elite 30. You have to look in the mirror to practice or record yourself. But you have me there teaching you with Kaizen
This student repeated day 1 Kaizen lessons to get a blow job. Then repeated first 5 days over and over to get laid during the corona virus shutdown… Are you getting it? Kaizen
50 year old man, gets a girlfriend in 24 hours using Kaizen. Your looks theory is inaccurate
40 year old man gets laid using Kaizen with a 20 year old women. It works
MOST DIDN'T PRACTICE AT HOME SINCE YOU BOUGHT INTO THE RED PILL SPAM APPROACHING MENTALITY WHICH TOOK AWAY ALL YOUR REHEARSAL AND PRACTICE AT HOME..
When you are at home, during the lock down, you should be leveling up non stop. Instead of spam approaching SMVing it, with a numbers game. There is no skills involved in that
Other daygame coaches doesn't even know how to do all of this.
They don't even know how to fix their non verbal communications
Krapisma king when he was sucking off RSD, can't even read how bad the non verbal communications are with RSD.
That is what happens when you are an autistic, aspergers, sadistic sociopath delusional fuck.
John stop making fun of him, he is a nobody… I can't help it.
He fucks with me, he gets fucked with for the rest of his natural life. Like stomping on a dead horse, not just poking it with a stick
They are not scientific, yet everything I talked about is backed by science.
Not opinions as facts, but facts as opinion.
If this is true, then social calibrations should be the first thing you focus on, not so much game… Its 55%. That gives you a big chunk of your results in game.
You just need pulling tactics and sexualizing and objections dealing after you get her to an instadate.
Social skills, adds to the tonality since white people who aren't dark triad sociopathic autistic creepy fucks will have tonality too.
This is why the real naturals are so good.
They can use less game which is 7% when they have more of the other ones.
Some people might say it is all vibe, vibe your SMV. They might already have a perceived race and height, muscles advantage. With decent body language already. But they think it is emotions, ignoring the rest which is auto compliance.
Clearly not as much emotions or game as they see though their delusions. But value, height race and body language.
Hope you learned something.
Yes all the other dating coaches doesn't know what they are talking about.
I'll post more testimonials soon. I'm just too busy.
But this leads to the results, not more game.
You dumb fucks should be practicing, not waiting until the gates open. You don't have real time feedback if you are doing the social calibrations correctly.
That is why I created Kaizen
But get Elite 30 at the very least and start rehearsing.
It is like martial arts, you think it is all about getting into the street fight.
It never occurred to you to to practice in the dojo first.
Since those with genetic advantages, height can easily knock out more due to genetic advantages, preselection and protector status. You don't have it, learn this like a Brazilian Ju Jitsu or Krav Maga.
Treat your daygame like a martial art, a physical activity.
Why doesn't other people empahaize this if it is like 55% of the interaction, which most likely gets you pulls and lays 5x faster. Maybe even more…
It just doesn't sound as good as learning game.
They are after the money
Some aren't even aware of this issue themselves.
Game is only 7% plus your height and race. They rather just SMV it
GIVE ME MORE TIME, HAVE TO CREATE THE BOOTCAMP STUDENT LAID/PULL SCREENSHOTS FOR FUTURE TRAILERS. WILL BE LIKE 24 NOW, TONS MORE. 
I'LL READ OUT ALL THE SCREENSHOT TESTIMONIALS FROM THE UNGRATEFUL BLACKS, WILL BE LIKE OVER 100 VIDEO TESTIMONIALS
I'LL ADD MORE INFIELDS AND STUFF IN THE FUTURE. JUST SLOW DRIPPING IT THROUGH MY CAREER. EACH INFIELD IS WORTH A LOT, SO I DON'T WANT TO POST IT ALL AT ONCE. HOW MANY DO PEOPLE NEED? I GOT SO MANY, LIKE THIS IS JUST A FRACTION. 
THIS ISN'T SOME DRY PULL SHIT LIKE TALL WHITE DATING COACHES. THEY MIGHT AS WELL JUST RENAME IT, TALL WHITE GUYS WALKS SOME WOMEN HOME DUE TO PROTECTOR STATUS AND NOTHING HAPPENED WITH MORE THAN HALF OF THEM…
YOU WOULDN'T BELIEVE HOW MANY I HAVE. I MIGHT AS WELL EXPLAIN HOW IT WAS DONE TOO. JUST BECAUSE YOU KNOW MY STRATEGIES, DOESN'T MEAN YOU CAN RUN IT WITHOUT SOME TRAINING. 
New bootcamp trailer coming today. White student, tall 6'2, ugly. 2 girlfriends one 9/10, other 7/10. 4 fuck buddies.
Not just walking women home. But what happens when a white guy has John Elite's game.
A lot of people said don't teach white people. They will kill us.
With my game they will, but they dismiss things.
Most just dry pulls and that is considered to be impressive.
I bet they only close like less than half… Lol. But looks good for the camera.
THIS TALL WHITE LONDON STUDENT WILL KILL YOU IN DAYGAME, THIS IS VANCOUVER A TOUGH PLACE FOR DAYGAME IF NOT THE TOUGHEST, WAY HARDER THAN NEW YORK. IN A MONTH AND A HALF HE SURE BANGED SO MANY WOMEN, GOT FUCK BUDDIES AND GIRLFRIENDS. IMAGINE 12 MONTHS IF HE DIDN'T SETTLE FOR HIS 9/10 LOOKING GIRLFRIEND?
I'll repost this later for tomorrow.
I will show the industry you don't know what the fuck you are talking about.
If this other white guy's game is so advanced, then why does he only have one daygame testimonial in daygame? Just one, that's advanced? so full of proof? When he said half of his one was just dry pulls?
I'm going to let it slide since I met him and he is nice to me. But this is something I realized.. One student results, only… is not advanced…
So if it doesn't even transfer to others, or minorities? How is it advance? will minorities only have half the results using that game? They won't even get results. I mean, wtf is this?
I'm not convinced, yet my game works for all minorities, even short Asian guys.
White people are getting out of control… Lol.
CHECK YOUR PRIVILEGES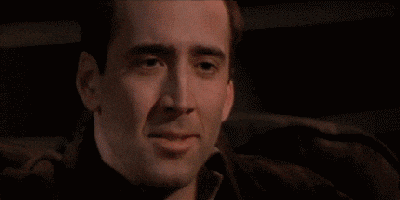 White people are incompetent and shouldn't have any business teaching daygame. If they teach other whites, great, keep it in your side of the fence.
Don't pretend your shit works in daygame. #SOCIALLYRETARDED
Also, tinder? Lol, yeah in Asia, great… I mean… so privileged up the ass, derp.
If this inner game was so great and this style of game, then tons of minorities will get results. Not even white people gets results… that's advanced.
ALSO PEOPLE CONFUSING THE WORD PROOF WITH EVIDENCE. SURE.. EVERYTHING IS PROOF, OUT OF CONTEXT TINDER STUFF AND SEEKING ARRAIGNMENT LAY PICS ARE NOW PROOF. DRY PULLS PROOF, SURE… I GUESS TO THESE NEANDERTHALS WITH NO SKILLS, SMVING IT, ITS PROOF.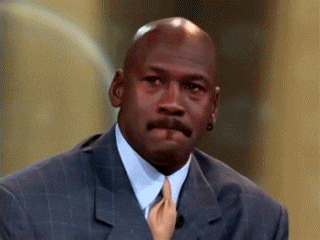 I feel like Usain Bolt vs a bunch of retarded midgets running a race and they are fighting among themselves, can't make this shit up.
WHO NEEDS SKILLS ANYWAYS, JUST SMV IT AND DENY THE VALUE. SKILLS ARE OVERATED ANYWAYS
Look at them, getting over that line. Just one of them, the other is too aspergers to get over that line with no emotions and facial expressions, too hard for daygame.
Nobody is impressed by text game for online game. If the student is white, he is an auto testimonial since they will get laid just for their skin color, doesn't count. Unless he was a minority, then maybe it means something…
Tbh, I don't give a shit about them. Let them fight among themselves.
My goal is to take out RSD and help Asian men. They need help now during Covid 19.
If I wanted to come after them I will. I don't.
Let them save face.
I'D RATHER METAPHORICALLY KICK THIS DELUDED ASPERGERS MOFO IN THE FACE…
He gets insulted for the rest of his natural life every fucking day.
OR THIS MOFO
I don't have enough respect for these mofos to criticize me…
They aren't even on a level the can criticize yet.
Its about as dumb as criticizing Mayweather Jr. You don't have the track record yet for student results, recycling testimonials as if they mean something… the same 15 testimonials. But online doesn't count if the person is white.
So same 10 testimonials.
Lets do the math, although I should count all my bootcamp stuff I haven't tally up the final count.
434 laid/pull testimonials divided by 15 = 28.93x more, lol.
The other guy who is considered advanced, one student laid. Divided by 434 laid/pull testimonials. Hmmm my game is 434X better, yep.
Critiquing his infields for daygame. Squaring off, validation, oh nice, oh wow, oh cool. Won't work, running into a cab then it cuts off. As if that means anything.

Then he realized that shit don't work, then touches like crazy non stop. Since he has no empathy or emotions, might as well kino instead to compensate.

Then says daygame is stupid, hard to convert… you should of added in your opinion.

Yet my students pulls or gets laid in less than 5 approaches sometimes, lol.

The lack of social skills, trying to foist night game shit into daygame. Trying to be like okay now I turn her around and say show me your ass.

These moves, while you can build a funnel online game, you need to be more adaptive daygame. It doesn't work like compliance, non compliance. Harder to keep her on the line since he doesn't have social skills.

Or emotions either. Weak. I could fix it all actually.

Night game is easier than daygame, since you don't need social skills. Even ABCS of attraction can barely get any student results daygame yet they are Asian like me. Its simple, the have no social skills.

But they can do some socially retarded night game.
Come on now…
Like I said, you are not my target. Stay the fuck out of my metaphorical crosshairs. It's pointed at RSD, metaphorically speaking, not you. Keep your head metaphorically away from it.
I don't take that as an insult. If I did, it would be like killing John Wicks dog… I don't. Everyone needs to save face.
If I came after you, I wouldn't stop like John Wick. No matter what you throw at me.
I say the same to them all, even Kraprisma king. At first they cackle, then after a while, you realized the venom seeps in your blood, you try to be alpha, eventually no matter how sadistic you think you are, you feel proud, red eyed, eventually you feel the venom, then realized, this guy has no mercy, empathy. He doesn't stop until everything is gone. A man of focus, sheer will. Then you realized the fear in your eyes. The venom seeps further
Like I said, you aren't in my sights or crosshairs. 
There is going to be 100 video testimonials coming soon. I wasn't as motivated to post them but now I am slightly more motivated.
Some people needs to learn who is the best daygame coach in the world.
-John Elite